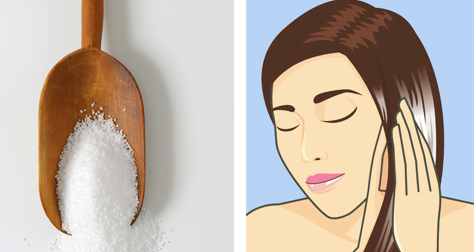 Summer hair is best worn loose and natural, you want a style that's easy to manage and pull off. When the weather gets hot, cool beachy waves are the go-to look for many of us. Nothing looks as pretty and summery as beautiful wavy hair does. The style is perfect for every type of event or occasion you may find yourself at and it transitions seamlessly from day to night. With soft, tousled waves you'll look great whether you're at the beach or a fancy wedding!
While a lucky few were blessed with naturally wavy hair that doesn't require any styling, the rest of us weren't, and this simple beauty trick is for those who need the help! The key to attaining bouncy beautiful waves lies in a simple sea salt hair spray. Many stores and salons sell name brand versions of the basic spray, but why buy it at a drastically marked up premium when you can make it yourself at home for a fraction of the cost?
The girls in this AwesomenessTV video show you how to create your own sea salt hair spray that's guaranteed to work because they tested it out as well on their hair model. You only need a spray bottle, hot water, hair gel, and Epsom salt, nothing more, nothing less. It's essential that you use only Epsom salt for this and not pink Himalayan, Celtic, table, or any other type of salt, because they are not nearly as effective. Epsom salt will add body to the waves without building up or harming your scalp, so don't skip it!
Check out the video for approximate measurements and the correct combinations, then try mixing up a bottle of it yourself at home. You can look and smell like you've spent the day at the beach even if you never left your couch!
Please SHARE This With Family and Friends 🙂