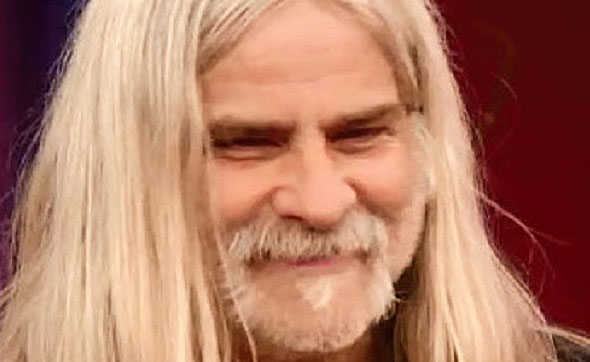 image via – youtube.com
Relationships are hard work. What makes them even harder is when a partner has a negative habit or quality that especially bothers you. That was the case for Karen Cook whose ex-husband refused to cut his hair.Ian and Karen Cook were married for several years and parented two beautiful twins. Eventually, they got divorced but agreed to try to get along so they could successfully co-parent their kids. Things were going well except for one thing: Ian's massively overgrown hair.
The 54-year-old man worked in Stanford in utilities. Ian thought it unnecessary to cut his hair since he didn't work with the public. It got to the point where he had gone four years without a haircut! He rarely shaved his beard and it had grown past his shoulders.
Even his kids began to notice. They were so embarrassed that they stopped coming to the house as often because their girlfriends were so weirded out by Ian. They even nicknamed him the Connecticut Gandalf after the Lord of the Rings character!
Karen was desperate for Ian to cut his hair for the sake of himself and his children. She knew she needed to do something big to get him to cut it. Karen was a huge fan of Rachael Ray and thought that if anyone could get through to Ian, it would be her.
In 2015, the entire family was invited to come on her show to get through to him. Ian agreed to come and was given a complete makeover. Even Karen was shocked by how good he looked without all the hair. It truly goes to show the power of appearance in a relationship!
Watch the video below for the full story:
Please SHARE This With Family and Friends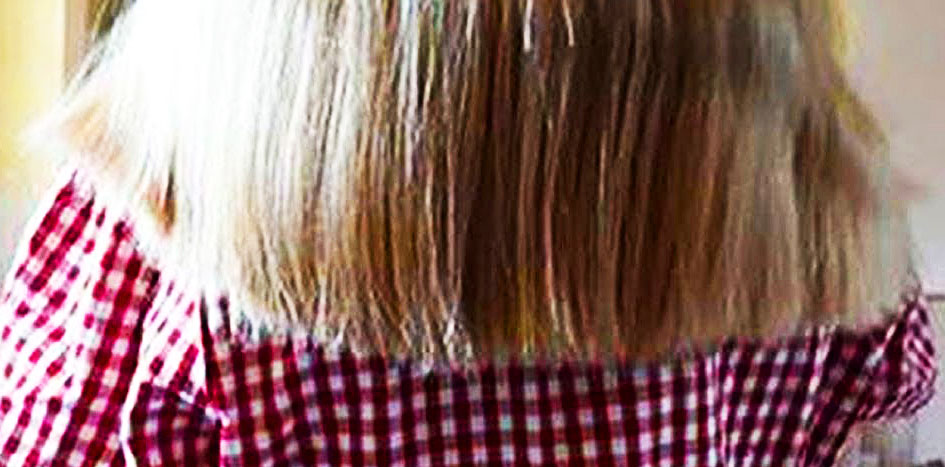 image via – youtube.com
School is supposed to be a safe place and environment for kids to learn and get a great education. It is also a place for kids to learn how to be social, make friends, learn how to interact with adults and slowly but surely become self-sustaining adults that can survive in the 'real world'. The problem is a lot of time, this education comes with a price that many kids aren't prepared for.
Bullying has been around for a very long time and even as many schools attempt to stop this epidemic it still shows up almost everywhere. In almost every school there are always certain kids who get picked on and certain kids who tend to be the bullies. Many have just accepted this as 'the way it is' or a 'right of passage' but sometimes the victims of bullying never fully recover and carry this pain in fear from school into adulthood.
This brings us to today's story about a mother named Samantha Flemming and her daughter Melissa Flemming. Melissa was born with a rare condition called Microcephaly which caused her head to be smaller at birth than it should be and her brain development in turn develops slower than the other children. When the school year had begun Melissa had really long hair but her hair was strangely getting subtly shorter as the months progressed.
One morning mom made her little girl breakfast and sent her off to school like any other day, nothing was too out of the ordinary. When her daughter got back from school at the end of the day Mom had noticed that her daughters hair had gotten a lot shorter than when she left the house earlier that day. This was the most drastic it had ever been and Samantha had realized something was truly wrong.
At first she thought maybe her daughter was just cutting her own hair experimentally or maybe she and a friend were giving each other makeovers and cut each other's hair and this time the friend just went a little overboard with the clippers. However the truth would be so much worse than she initially imagined.
Because of Melissa's disorder she had a lot of trouble speaking and being able to vocalize how she felt and what she had been going through. Her mom began to fire questions at her because she was becoming very concerned at this hair shortening situation. Finally it became clear from Melissa's description that a group of 'mean girls' at school had been making fun of her and cutting clumps of her hair out for the past few months.
Watch the video below to see how Samantha handled Melissa's bully at school and for the full story:
Please SHARE This With Family and Friends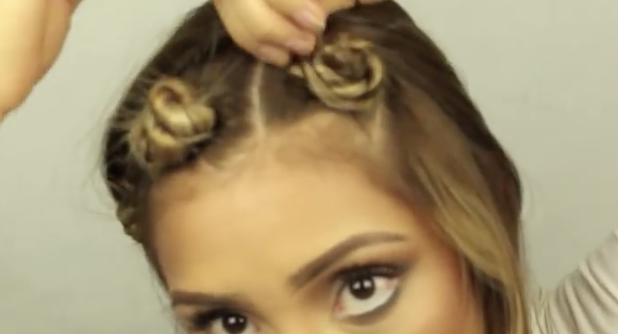 image via – youtube.com
If you love the way that curly hair looks and feels, but lack the time and patience it requires, then you have to check out this tutorial on how to easily attain a head full of bouncy curls. You don't even need to use a curling iron or any heat with the Real Beauty by Cynthia technique covered here.
It's perfect for people who are short on time in the morning and for those who have flat or unruly hair. Instead of just throwing your hair up in a bun or letting it fall as it may, wake up and spend less than five minutes styling your hair. That's all you need and it's really easy to master this technique. So if you want bouncy, frizz free, and beautifully defined curls, this video will show you exactly how to twist your way to them!
As mentioned above, there's no heat, irons, or dryers necessary for this and you don't even need to shower, but you will need a brush or comb, texturizer (Cynthia uses L'Oreal), and some bobby pins. First, brush your hair to get any tangles out and make it easier to work with.
Take a section of hair and add a tiny bit of texturizing cream, combing it through your hair. Twist the hair section up into a knot and secure it closely to your head with a couple of bobby pins. Repeat these steps on each section of hair you twist up, until all of it has been sectioned off and secured into place.
If you do this right before you go to bed at night when you wake up your hair will be ready to unravel and style. If you do it earlier in the day then at a minimum you should wait a few hours until you're positive that all your hair has completely dried and set before taking it out.
Either way, the longer you keep the twists and bobby pins in, the better. When you wake up, or are sure that your hair is dry, simply take a section of hair and remove the bobby pins before unraveling the twists and separating them as you go.
You can tussle them up and disarrange it for a messier look and add a little hairspray to better hold the curl in. For a quick volume boost try flipping your hair over and spritz some hairspray near the roots only, wait a few seconds for it to dry, then flip your head up.
At the most it'll only take about 5 minutes to style your curls and you'll look great with minimal effort and no heat!
Please Share This With Family and Friends 🙂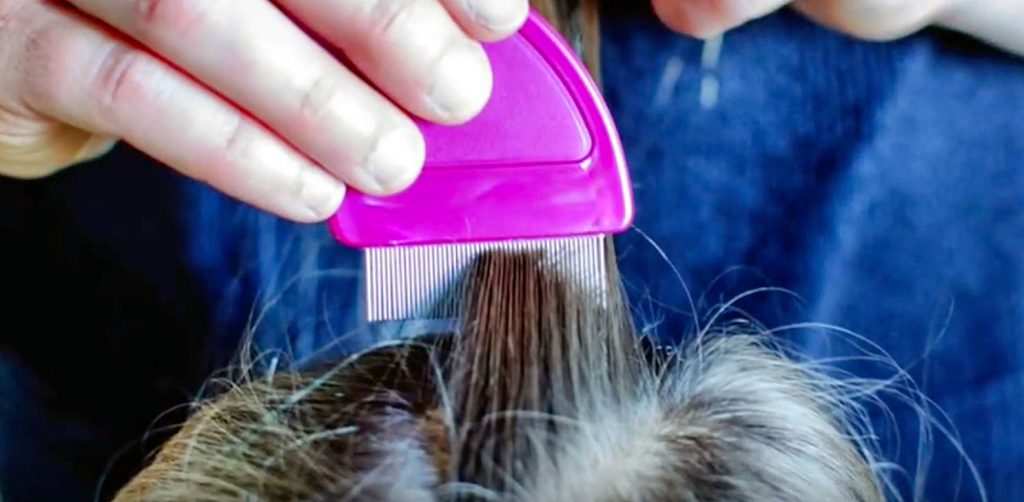 image via – youtube.com
Getting rid of lice used to be a lot more straightforward. When your kid came home with a note about a lice outbreak in the class, you simply combed through their hair to check for the bugs and eggs. If there were some, you bought the special shampoo and took care of the infestation.
Even going through and washing any infected clothing and bedding wasn't entirely unmanageable. It was a pain in the butt, but once you took care of it, it was done. That may no longer be the case.
Like all living things, lice have been evolving. Specifically, some lice have developed a resistance to the drugs we're used to using. One such example is RID, the commonly used over the counter shampoo used to snuff out lice infestations. There are now strains of Super lice that can survive such medications.
The phrase "Super lice" refers to strains of lice that are resistant to pyrethroids. Pyrethroids are the chemical agents most commonly used to treat head lice. Over the course of hundreds of years, head lice have learned to cope and even survive when put into contact with this chemical. This is bad news for parents of children with lice.
Many methods used to eliminate head lice are no longer useful against these evolved strains. Popular all-natural treatments like tetri oil and peppermint oil are not effective for treating super lice. However, all hope is not lost. There is research being done around the clock to develop new treatments. Additionally, dousing one's head in coconut oil still helps to suffocate the bugs before combing out the eggs.
Watch the video below for the full story:
Please SHARE This With Family and Friends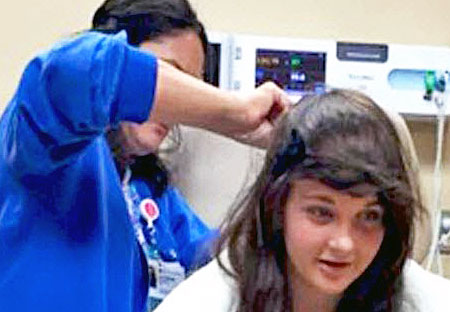 image via – youtube.com
There is no doubt, bullying is an epidemic that has plagued our society for far too long and needs to come to an end. So many kids out there are traumatized for life by bullies who picked on them and were evil and cruel to them while they were growing up. So many children from kindergarten even all the way up through the college years are bullied at some point in their life.
If you have ever been a victim of bullying, you understand how traumatizing and scary it can be. Especially when it's at school where you are supposed to be learning and getting an education, but all your energy is going into avoiding the bully and not getting picked on!
With that being said, this brings us to today's story which features a 15 year old Hannah Combs, who was attending Harker Heights High in Texas. Hannah was a brand new incoming freshman who already had anxiety like many freshman do about starting their first day of High School. All the older kids seem so big and cool but at the same time super scary. She was just starting to adjust to her new school and environment the best she could. Going to classes, trying to fit in and getting good grades of course.
One afternoon she was outside hanging with some of her friends when an older bully snuck up behind her and dumped a bottle of glue over her head and hair. At first she was just in shock, she had no idea who he was, what was in her hair or what was going on. She had been singled out and targeted by this particular ruthless bully, who decided to take his rage out on an innocent victim.
Soon, she quickly realized it was glue, but not just any glue, it was super glue! Once this stuff sets, it's almost impossible to remove from anything. The super glue was now embedded in her hair and scalp and was drying at a rapid pace. The bully ran off laughing as poor Hannah sat their traumatized.
The glue wasn't only setting, it was starting to burn and heat up her scalp and she was panicking. Not only was her hair rock hard and glued together, but now it felt like her scalp was on fire. The burning set in almost immediately and she said it felt like a sunburn times 10! She ended up getting rushed to the hospital. While she was there they diagnosed her with first degree chemical burns of her scalp. They tried to remove as much glue as they could, but the damage was done and it was too late to be salvageable.
Not only was Hannah suffering from a first degree chemical burn of the scalp, but she just received news that she was going to have to shave half of her head. The shaving would be the only way to remove the glue at this point. She was absolutely devastated. Not only was she already having trouble adjusting and fitting in as a freshman in high school but now she was going to be the 'weird girl with a half-shaved head'!
Luckily a local hair stylist heard about her story and was happy to give her a free hair cut, where she would style the have shaved hair into a cool punk-rock style that actually looked really awesome after she finished.
The bully did get disciplined, but his punishment was basically a slap on the wrist. He got an 'in school suspension' which is basically like getting a day off from school.
Hannah's father Christopher and mother Jessica were furious with how the school handled the situation. Their little girl got a first degree burn, had to shave her head and all this evil little bully got was a measly in school suspension?
Her mother Jessica got on social media and started a facebook page called Justice For Hannah. Hannah's story was getting out to the world to hear. Victims of bullies from all over the world felt empathy and love for her as the story quickly launched off and become viral. Hannah just couldn't believe all the support she was getting from all over the world. It was incredible and she never could've imagined that millions of people would know her story.
Although the bully only got an in school suspension, world wide media attention and the entire community was basically against him. An international public spotlight was exposing this bully for what he did. Hopefully this instilled enough fear and a lesson to the bully to never do anything like this ever again to anyone!
Although Hannah didn't need to get direct revenge, the snowball effect of this story blowing up on social media and the public outrage towards the bully and the support for Hannah was next level.
This is a lesson to all the bullies out there. If you are thinking about bullying someone remember Hannah's story..
Watch the video below for the full story:
Please SHARE This With Family and Friends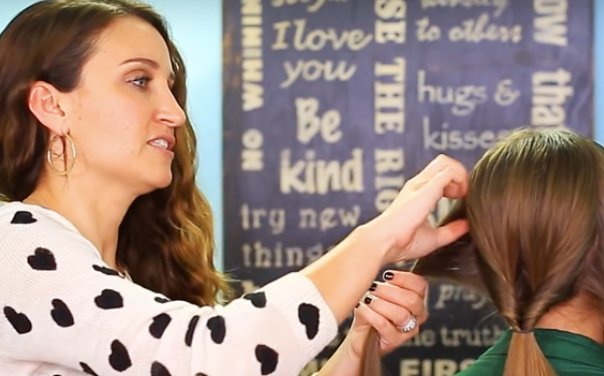 image via – youtube.com
Kamri, a sweet young teen and her mom, are YouTubers of the Cute Girl's Hairstyles (CGH) channel.  Rather than their videos being a vanity laden thing, they kind of bring me back to the good old days, of my mom doing my hair.  It always felt relaxing…it was "our time".  The results weren't quite as beautiful as these creations, which really are little works of art.
There is nothing fresher and more appealing than a stunning braid, and Kamri really appreciates her mom's artistry; she wears the outcome with a bounce in her step and big smile on her face.  The technique is done in a step-by-step fashion, making it easy to follow, if you would like to try this with your daughter or a friend.
Mom starts with separating Kamri's beautiful long hair into 3 pony tails, and then shows you the few basic steps of twisting the hair that gets repeated over and over, until the grand finale…the "Triple-Flip Combo" braid, that will stun you after 5 minutes.  Check out the video below and let us know if you will try it.
Let us know how yours comes out!
Please SHARE this with your friends and family