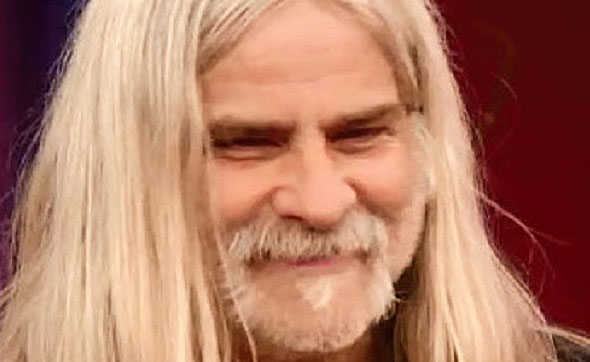 image via – youtube.com
Relationships are hard work. What makes them even harder is when a partner has a negative habit or quality that especially bothers you. That was the case for Karen Cook whose ex-husband refused to cut his hair.Ian and Karen Cook were married for several years and parented two beautiful twins. Eventually, they got divorced but agreed to try to get along so they could successfully co-parent their kids. Things were going well except for one thing: Ian's massively overgrown hair.
The 54-year-old man worked in Stanford in utilities. Ian thought it unnecessary to cut his hair since he didn't work with the public. It got to the point where he had gone four years without a haircut! He rarely shaved his beard and it had grown past his shoulders.
Even his kids began to notice. They were so embarrassed that they stopped coming to the house as often because their girlfriends were so weirded out by Ian. They even nicknamed him the Connecticut Gandalf after the Lord of the Rings character!
Karen was desperate for Ian to cut his hair for the sake of himself and his children. She knew she needed to do something big to get him to cut it. Karen was a huge fan of Rachael Ray and thought that if anyone could get through to Ian, it would be her.
In 2015, the entire family was invited to come on her show to get through to him. Ian agreed to come and was given a complete makeover. Even Karen was shocked by how good he looked without all the hair. It truly goes to show the power of appearance in a relationship!
Watch the video below for the full story:
Please SHARE This With Family and Friends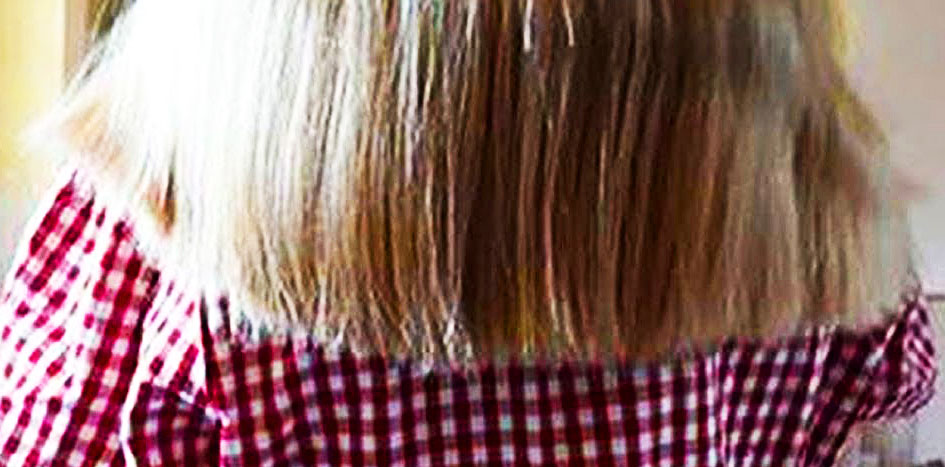 image via – youtube.com
School is supposed to be a safe place and environment for kids to learn and get a great education. It is also a place for kids to learn how to be social, make friends, learn how to interact with adults and slowly but surely become self-sustaining adults that can survive in the 'real world'. The problem is a lot of time, this education comes with a price that many kids aren't prepared for.
Bullying has been around for a very long time and even as many schools attempt to stop this epidemic it still shows up almost everywhere. In almost every school there are always certain kids who get picked on and certain kids who tend to be the bullies. Many have just accepted this as 'the way it is' or a 'right of passage' but sometimes the victims of bullying never fully recover and carry this pain in fear from school into adulthood.
This brings us to today's story about a mother named Samantha Flemming and her daughter Melissa Flemming. Melissa was born with a rare condition called Microcephaly which caused her head to be smaller at birth than it should be and her brain development in turn develops slower than the other children. When the school year had begun Melissa had really long hair but her hair was strangely getting subtly shorter as the months progressed.
One morning mom made her little girl breakfast and sent her off to school like any other day, nothing was too out of the ordinary. When her daughter got back from school at the end of the day Mom had noticed that her daughters hair had gotten a lot shorter than when she left the house earlier that day. This was the most drastic it had ever been and Samantha had realized something was truly wrong.
At first she thought maybe her daughter was just cutting her own hair experimentally or maybe she and a friend were giving each other makeovers and cut each other's hair and this time the friend just went a little overboard with the clippers. However the truth would be so much worse than she initially imagined.
Because of Melissa's disorder she had a lot of trouble speaking and being able to vocalize how she felt and what she had been going through. Her mom began to fire questions at her because she was becoming very concerned at this hair shortening situation. Finally it became clear from Melissa's description that a group of 'mean girls' at school had been making fun of her and cutting clumps of her hair out for the past few months.
Watch the video below to see how Samantha handled Melissa's bully at school and for the full story:
Please SHARE This With Family and Friends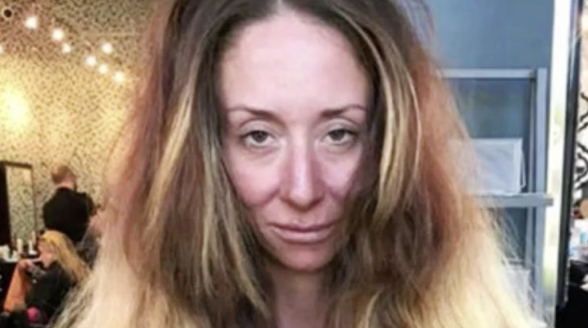 There are many special days in our lives, from birthdays to graduations and all the other major milestones that we go through. However, perhaps one of the most important dates of all is a person's wedding day. It easily ranks among the most memorable all-time moments in life and everyone naturally wants it to go as perfect and smoothly as possible.
For many brides, a large part of the preparations leading up to the big day is devoted to looking and feeling their absolute best. After all, they're going to be the center of attention and want the wedding pictures to turn out great. That's why they get their nails and makeup professionally done, and make sure their dresses are perfectly fitted and that all of the special little touches they planned on are in place. However, one of the biggest deals that many brides fuss over is their hair and how they choose to style it.
The right hairstyle can make or break the entire look that a girl is going for. Not only that, it can either age you or make you look years younger. Badly styled hair can make a 20 year old look 40 and according to hairdressers and beauty experts, people should aim to change their hair style every two years or so to keep current.
One woman did not take the expert opinions on the matter to heart and as you can see in the video, her hair was way past due for a trim! With her wedding day coming up soon and wanting to look her very best, she decided to finally visit the hair salon to have her locks looked after. You can easily see in the clip that her hair was super long, unruly, shapeless, and even two completely different colors halfway through. It was unkempt and looked bad, she was definitely in need of a makeover and luckily for her the easiest way to revamp any person's overall look is with the help of a new haircut!
Without telling anyone and just days away from her wedding, she took the big step and got a much needed trim. Thankfully, she was in good hands and the hairdresser got right down to it, chopping inches off her mane. In the process, the woman also seems to have lost years off her face because her new hairstyle makes her look years younger. She looks fabulous and the cut and style really highlight her features well. Best of all, you can finally see her face and it's not hidden behind heaps of hair!
Check out this amazing transformation and see for yourself how great she looks. It's kind of shocking because she really looks like a whole different person. Who knows, it may just inspire you to get a new haircut!
Please SHARE This Story With Family and Friends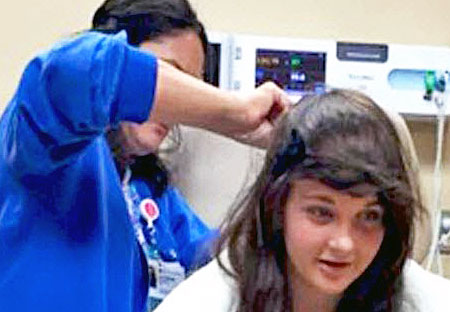 image via – youtube.com
There is no doubt, bullying is an epidemic that has plagued our society for far too long and needs to come to an end. So many kids out there are traumatized for life by bullies who picked on them and were evil and cruel to them while they were growing up. So many children from kindergarten even all the way up through the college years are bullied at some point in their life.
If you have ever been a victim of bullying, you understand how traumatizing and scary it can be. Especially when it's at school where you are supposed to be learning and getting an education, but all your energy is going into avoiding the bully and not getting picked on!
With that being said, this brings us to today's story which features a 15 year old Hannah Combs, who was attending Harker Heights High in Texas. Hannah was a brand new incoming freshman who already had anxiety like many freshman do about starting their first day of High School. All the older kids seem so big and cool but at the same time super scary. She was just starting to adjust to her new school and environment the best she could. Going to classes, trying to fit in and getting good grades of course.
One afternoon she was outside hanging with some of her friends when an older bully snuck up behind her and dumped a bottle of glue over her head and hair. At first she was just in shock, she had no idea who he was, what was in her hair or what was going on. She had been singled out and targeted by this particular ruthless bully, who decided to take his rage out on an innocent victim.
Soon, she quickly realized it was glue, but not just any glue, it was super glue! Once this stuff sets, it's almost impossible to remove from anything. The super glue was now embedded in her hair and scalp and was drying at a rapid pace. The bully ran off laughing as poor Hannah sat their traumatized.
The glue wasn't only setting, it was starting to burn and heat up her scalp and she was panicking. Not only was her hair rock hard and glued together, but now it felt like her scalp was on fire. The burning set in almost immediately and she said it felt like a sunburn times 10! She ended up getting rushed to the hospital. While she was there they diagnosed her with first degree chemical burns of her scalp. They tried to remove as much glue as they could, but the damage was done and it was too late to be salvageable.
Not only was Hannah suffering from a first degree chemical burn of the scalp, but she just received news that she was going to have to shave half of her head. The shaving would be the only way to remove the glue at this point. She was absolutely devastated. Not only was she already having trouble adjusting and fitting in as a freshman in high school but now she was going to be the 'weird girl with a half-shaved head'!
Luckily a local hair stylist heard about her story and was happy to give her a free hair cut, where she would style the have shaved hair into a cool punk-rock style that actually looked really awesome after she finished.
The bully did get disciplined, but his punishment was basically a slap on the wrist. He got an 'in school suspension' which is basically like getting a day off from school.
Hannah's father Christopher and mother Jessica were furious with how the school handled the situation. Their little girl got a first degree burn, had to shave her head and all this evil little bully got was a measly in school suspension?
Her mother Jessica got on social media and started a facebook page called Justice For Hannah. Hannah's story was getting out to the world to hear. Victims of bullies from all over the world felt empathy and love for her as the story quickly launched off and become viral. Hannah just couldn't believe all the support she was getting from all over the world. It was incredible and she never could've imagined that millions of people would know her story.
Although the bully only got an in school suspension, world wide media attention and the entire community was basically against him. An international public spotlight was exposing this bully for what he did. Hopefully this instilled enough fear and a lesson to the bully to never do anything like this ever again to anyone!
Although Hannah didn't need to get direct revenge, the snowball effect of this story blowing up on social media and the public outrage towards the bully and the support for Hannah was next level.
This is a lesson to all the bullies out there. If you are thinking about bullying someone remember Hannah's story..
Watch the video below for the full story:
Please SHARE This With Family and Friends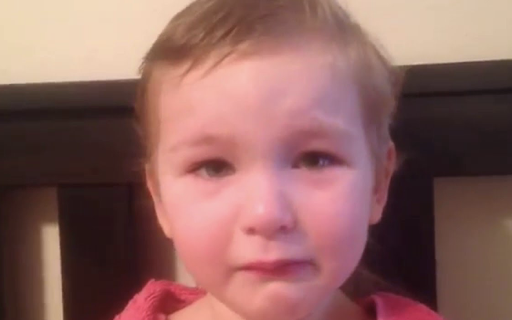 image via – youtube.com
Some children are more curious then others; they have an intrinsic desire to master the things they see adults doing in the world that fascinate them.  You never want to squelch your child's curiosity and their desire to learn through doing, but sometimes that can be problematic!
One of my daughters had a fascination with haircutting from a very early age; one day I came into her room and found all her Barbies had been to the "Hayley salon"; they had quite the look!  That was okay until she came to believe she had perfected her craft and was ready to work on her own head…Yikes!
The video you are about to watch below invites us into little three-year-old Ansleigh's world of experimentation.  She also has had a fascination with haircutting and was unable to contain her ambitions for this dream career!  When dad discovers what she has done, the conversation between them is priceless!
You don't want to miss this hilarious and charming interaction between dad and Ansleigh; they are both intent on expressing their point of view about the situation.  If Ansleigh doesn't become a hairstylist, she definitely has a future as a lawyer!
Enjoy the video below!
Please SHARE This Adorable Story With Your Family and Friends 🙂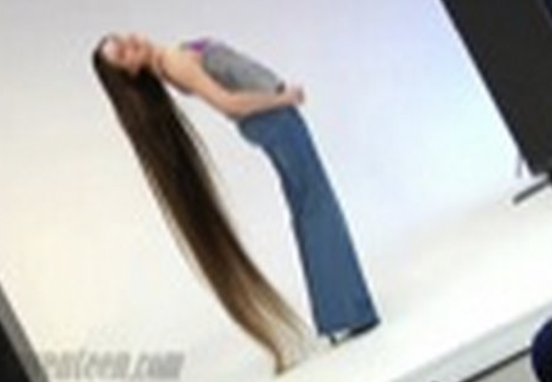 Anyone who has ever had long hair knows how nerve wracking and unpredictable a new haircut can be. To suddenly go from long to shorter hair is kind of a big deal. The different lengths feel strange at first, even when you trim just a couple of inches off.
Everything from running your fingers through it and brushing to the way it has to be styled feels new and weird. Your whole head feels lighter and the hair is much healthier, shinier, and manageable.
Imagine that you had been growing your hair your entire life and had never gotten a major haircut. After 16 years your hair reaches a point down past your knees and almost touches the ground. Seems crazy, right? That was reality for 16 year old Roxy Vice, a teenager from Stafford, Virginia who had never trimmed her hair.
Over the course of her life her brown locks had grown extremely long and straight. Having heavy, ultra long hair was the only hairstyle she had ever known and she was way overdue for a full on haircut and style makeover. Roxy finally decided to make a change and cut her hair because she was heading off to college in a few months.
Having average length hair would be more easy and manageable to take care of, plus she'd look older and not so young. When the big day came she documented the experience and remarked how excited and nervous she was about it all. After taking a few last pictures of her long hair she tied it up in a loose ponytail and sat back in the chair for the big chop.
The man who was about to cut Roxy's hair, Danilo, is a stylist who works with the hair care company Pantene. He performs cuts on behalf of the companies special hair donation program called Beautiful Lengths. People with hair at least 8 inches or longer can have it cut and donated to the program which uses it to make wigs for women battling cancer.
Danilo says that Roxy's hair is the longest that the program has ever had donated, and perhaps even the longest he has ever seen in all of his years cutting hair! After he did the big chop he styled Roxy's hair in ways which she has never known. He ended up giving her layers, bangs, and added a lot more texture and body.
At first Roxy was surprised and shocked at how short her hair seemed, even though it was still very long and reached down her mid-back. However, once it was completely styled and finished she says she loved it, and rightly so. She looks like a whole new person and the new look fits her well. She cut her hair for a good cause and turned out looking absolutely beautiful both inside and out!
Please Share This With Your Family and Friends 🙂