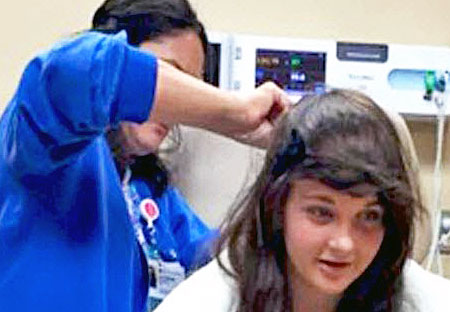 image via – youtube.com
There is no doubt, bullying is an epidemic that has plagued our society for far too long and needs to come to an end. So many kids out there are traumatized for life by bullies who picked on them and were evil and cruel to them while they were growing up. So many children from kindergarten even all the way up through the college years are bullied at some point in their life.
If you have ever been a victim of bullying, you understand how traumatizing and scary it can be. Especially when it's at school where you are supposed to be learning and getting an education, but all your energy is going into avoiding the bully and not getting picked on!
With that being said, this brings us to today's story which features a 15 year old Hannah Combs, who was attending Harker Heights High in Texas. Hannah was a brand new incoming freshman who already had anxiety like many freshman do about starting their first day of High School. All the older kids seem so big and cool but at the same time super scary. She was just starting to adjust to her new school and environment the best she could. Going to classes, trying to fit in and getting good grades of course.
One afternoon she was outside hanging with some of her friends when an older bully snuck up behind her and dumped a bottle of glue over her head and hair. At first she was just in shock, she had no idea who he was, what was in her hair or what was going on. She had been singled out and targeted by this particular ruthless bully, who decided to take his rage out on an innocent victim.
Soon, she quickly realized it was glue, but not just any glue, it was super glue! Once this stuff sets, it's almost impossible to remove from anything. The super glue was now embedded in her hair and scalp and was drying at a rapid pace. The bully ran off laughing as poor Hannah sat their traumatized.
The glue wasn't only setting, it was starting to burn and heat up her scalp and she was panicking. Not only was her hair rock hard and glued together, but now it felt like her scalp was on fire. The burning set in almost immediately and she said it felt like a sunburn times 10! She ended up getting rushed to the hospital. While she was there they diagnosed her with first degree chemical burns of her scalp. They tried to remove as much glue as they could, but the damage was done and it was too late to be salvageable.
Not only was Hannah suffering from a first degree chemical burn of the scalp, but she just received news that she was going to have to shave half of her head. The shaving would be the only way to remove the glue at this point. She was absolutely devastated. Not only was she already having trouble adjusting and fitting in as a freshman in high school but now she was going to be the 'weird girl with a half-shaved head'!
Luckily a local hair stylist heard about her story and was happy to give her a free hair cut, where she would style the have shaved hair into a cool punk-rock style that actually looked really awesome after she finished.
The bully did get disciplined, but his punishment was basically a slap on the wrist. He got an 'in school suspension' which is basically like getting a day off from school.
Hannah's father Christopher and mother Jessica were furious with how the school handled the situation. Their little girl got a first degree burn, had to shave her head and all this evil little bully got was a measly in school suspension?
Her mother Jessica got on social media and started a facebook page called Justice For Hannah. Hannah's story was getting out to the world to hear. Victims of bullies from all over the world felt empathy and love for her as the story quickly launched off and become viral. Hannah just couldn't believe all the support she was getting from all over the world. It was incredible and she never could've imagined that millions of people would know her story.
Although the bully only got an in school suspension, world wide media attention and the entire community was basically against him. An international public spotlight was exposing this bully for what he did. Hopefully this instilled enough fear and a lesson to the bully to never do anything like this ever again to anyone!
Although Hannah didn't need to get direct revenge, the snowball effect of this story blowing up on social media and the public outrage towards the bully and the support for Hannah was next level.
This is a lesson to all the bullies out there. If you are thinking about bullying someone remember Hannah's story..
Watch the video below for the full story:
Please SHARE This With Family and Friends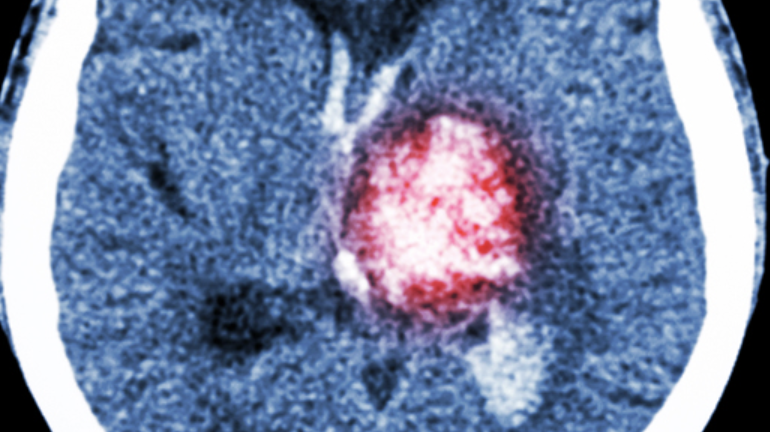 image via – shutterstock.com
A trip to the hair salon is associated with pampering and an attractive outcome, whether it be a change orrefreshing of hair color or a cut that will give you the "oomph" that you need.  The worst thing that you would have to worry about is being unsatisfied with the results…certainly nothing earth shaking in the scheme of things.
Worrying about whether you would make it out of the salon alive would certainly not be on your list of concerns. However, in certain salons, there does lie a relatively unknown risk to your health and potentially even your life! This danger was brought to light by one young woman, Elizabeth Smith, whose trip to the Blowbunny Salon in San Francisco, ended with her being rushed to the emergency room.
Upon arrival she was evaluated with a CT scan which showed that an artery in her neck had been damaged.  The doctors explained to her that this had caused her to have a stroke!  How in the world could this have happened from simply getting her hair washed at the salon sink?!
Apparently, this phenomenon is well-known to doctors and hair salon owners as well; it actually has been dubbed: "Beauty Parlor Stroke".  It is critical that salons have chairs that recline into a position that allows your neck to rest comfortably in an appropriate lip on the sink.  Without ample support that leaves your neck at a healthy angle, anyone can be at risk for what happened to Elizabeth.
Listen to her story in the video below in which you will hear about her 8 month recovery, and her desire to warn others about this relatively unknown danger, so that this completely avoidable hazard, never has to cause damage to others.  It should also be noted that adjustments should always be made for differences in height, that could also impact the angle of the neck.
Watch the video below and let us know what you think. Did you ever hear about anything like this?
Please SHARE this story with your friends and family