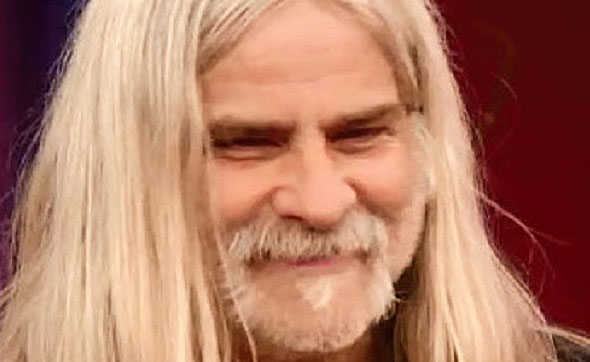 image via – youtube.com
Relationships are hard work. What makes them even harder is when a partner has a negative habit or quality that especially bothers you. That was the case for Karen Cook whose ex-husband refused to cut his hair.Ian and Karen Cook were married for several years and parented two beautiful twins. Eventually, they got divorced but agreed to try to get along so they could successfully co-parent their kids. Things were going well except for one thing: Ian's massively overgrown hair.
The 54-year-old man worked in Stanford in utilities. Ian thought it unnecessary to cut his hair since he didn't work with the public. It got to the point where he had gone four years without a haircut! He rarely shaved his beard and it had grown past his shoulders.
Even his kids began to notice. They were so embarrassed that they stopped coming to the house as often because their girlfriends were so weirded out by Ian. They even nicknamed him the Connecticut Gandalf after the Lord of the Rings character!
Karen was desperate for Ian to cut his hair for the sake of himself and his children. She knew she needed to do something big to get him to cut it. Karen was a huge fan of Rachael Ray and thought that if anyone could get through to Ian, it would be her.
In 2015, the entire family was invited to come on her show to get through to him. Ian agreed to come and was given a complete makeover. Even Karen was shocked by how good he looked without all the hair. It truly goes to show the power of appearance in a relationship!
Watch the video below for the full story:
Please SHARE This With Family and Friends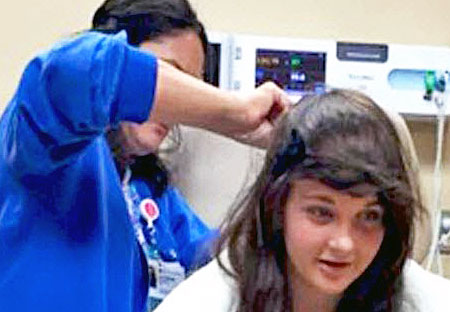 image via – youtube.com
There is no doubt, bullying is an epidemic that has plagued our society for far too long and needs to come to an end. So many kids out there are traumatized for life by bullies who picked on them and were evil and cruel to them while they were growing up. So many children from kindergarten even all the way up through the college years are bullied at some point in their life.
If you have ever been a victim of bullying, you understand how traumatizing and scary it can be. Especially when it's at school where you are supposed to be learning and getting an education, but all your energy is going into avoiding the bully and not getting picked on!
With that being said, this brings us to today's story which features a 15 year old Hannah Combs, who was attending Harker Heights High in Texas. Hannah was a brand new incoming freshman who already had anxiety like many freshman do about starting their first day of High School. All the older kids seem so big and cool but at the same time super scary. She was just starting to adjust to her new school and environment the best she could. Going to classes, trying to fit in and getting good grades of course.
One afternoon she was outside hanging with some of her friends when an older bully snuck up behind her and dumped a bottle of glue over her head and hair. At first she was just in shock, she had no idea who he was, what was in her hair or what was going on. She had been singled out and targeted by this particular ruthless bully, who decided to take his rage out on an innocent victim.
Soon, she quickly realized it was glue, but not just any glue, it was super glue! Once this stuff sets, it's almost impossible to remove from anything. The super glue was now embedded in her hair and scalp and was drying at a rapid pace. The bully ran off laughing as poor Hannah sat their traumatized.
The glue wasn't only setting, it was starting to burn and heat up her scalp and she was panicking. Not only was her hair rock hard and glued together, but now it felt like her scalp was on fire. The burning set in almost immediately and she said it felt like a sunburn times 10! She ended up getting rushed to the hospital. While she was there they diagnosed her with first degree chemical burns of her scalp. They tried to remove as much glue as they could, but the damage was done and it was too late to be salvageable.
Not only was Hannah suffering from a first degree chemical burn of the scalp, but she just received news that she was going to have to shave half of her head. The shaving would be the only way to remove the glue at this point. She was absolutely devastated. Not only was she already having trouble adjusting and fitting in as a freshman in high school but now she was going to be the 'weird girl with a half-shaved head'!
Luckily a local hair stylist heard about her story and was happy to give her a free hair cut, where she would style the have shaved hair into a cool punk-rock style that actually looked really awesome after she finished.
The bully did get disciplined, but his punishment was basically a slap on the wrist. He got an 'in school suspension' which is basically like getting a day off from school.
Hannah's father Christopher and mother Jessica were furious with how the school handled the situation. Their little girl got a first degree burn, had to shave her head and all this evil little bully got was a measly in school suspension?
Her mother Jessica got on social media and started a facebook page called Justice For Hannah. Hannah's story was getting out to the world to hear. Victims of bullies from all over the world felt empathy and love for her as the story quickly launched off and become viral. Hannah just couldn't believe all the support she was getting from all over the world. It was incredible and she never could've imagined that millions of people would know her story.
Although the bully only got an in school suspension, world wide media attention and the entire community was basically against him. An international public spotlight was exposing this bully for what he did. Hopefully this instilled enough fear and a lesson to the bully to never do anything like this ever again to anyone!
Although Hannah didn't need to get direct revenge, the snowball effect of this story blowing up on social media and the public outrage towards the bully and the support for Hannah was next level.
This is a lesson to all the bullies out there. If you are thinking about bullying someone remember Hannah's story..
Watch the video below for the full story:
Please SHARE This With Family and Friends

I've always worn bangs, in part because I have this annoying cowlick in the front of my hairline. Somehow it has helped me to manage the awkward angle of hair growth, that is always a challenge to hair styling.  Cowlicks just seem to have a mind of their own, that is oppositional to the way the rest of your hair grows..
Why is it called a cowlick you may ask?  Apparently when cows lick their calves, it causes the hair to swirl in an unruly manner, thus the coining of the term "cowlick" for unruly human hair.  They are extremely common; in fact Brad Pitt is famous for his.  Who would ever think that the frustrating cowlick would have an incredible silver lining…in fact a blessing in disguise.  Amazingly, a recent study has discovered that the genes linked to cowlicks may have THE POWER TO SAVE LIVES!
The researchers at Michigan State University have discovered that the "polarity genes" that are linked to cowlicks, may hold the key to finding a CURE FOR CANCER!  The video you are about to watch below goes into a deeper explanation of how polarity genes are vital for proper cell operation. The polarity genes also cause parts of the body to grow in oppositional patterns, such as the unruly hair growth in a cowlick.
So, what in the world does this have to do with fighting cancer?  Polarity genes are organized in the body by a protein that has been known to suppress certain tumors.  Strangely enough, the DNA of humans and fruit flies is almost identical, so the researchers at MSU used fruit flies to make the connection between the polarity gene protein and cowlicks.
Because of the genetic similarities between humans and fruit flies, these researchers will be able to test the theory that people who don't have this protein or too little of it, puts them at risk, for their cells not being able to fight off the viruses which cause cancers.  Restoring this protein in patients lends hope to a new kind of chemotherapy which will lead to a much higher cure rate across many types of cancer.  The video below will help to connect all these dots, that may be a breakthrough discovery in the fight against cancer.
Please SHARE this fascinating discovery, which may bring hope to millions of cancer sufferers, with your family and friends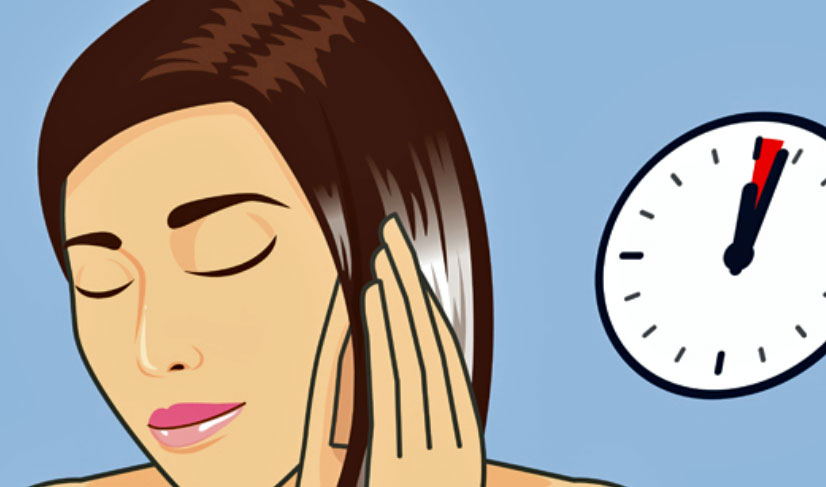 There is nothing better than beachy looking waves in your hair. Of course, salons and pharmacies sell sea spray hair products that are pricy. I have used them, but have always found that I need to play chemist, adding other products to achieve the look I'm going for.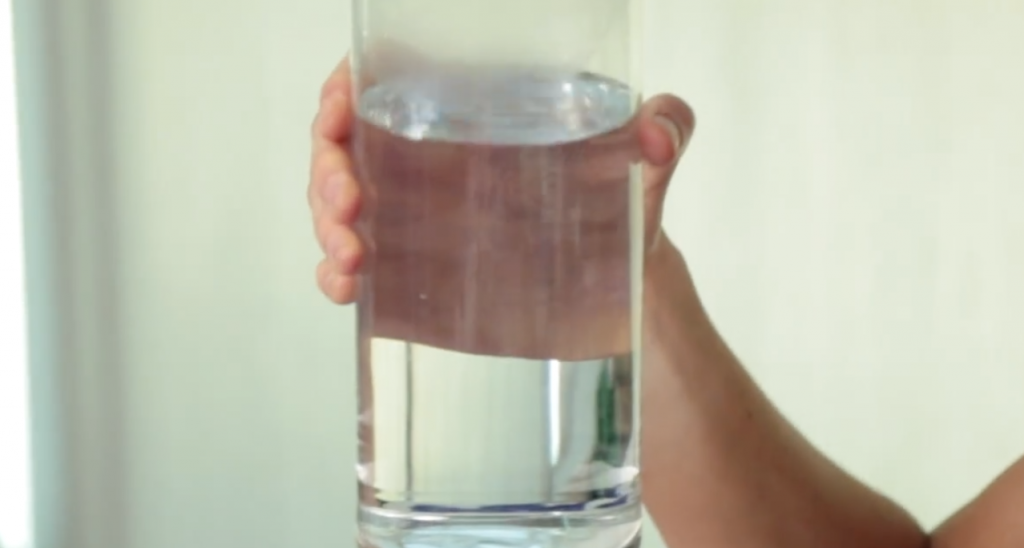 When I came upon this great DIY video , for achieving that beachy, cool,sexy looking hair at home,  I couldn't resist trying it. Sure enough, it worked better than the store bought ones! So, for those of you who love having this look, the video below is for you.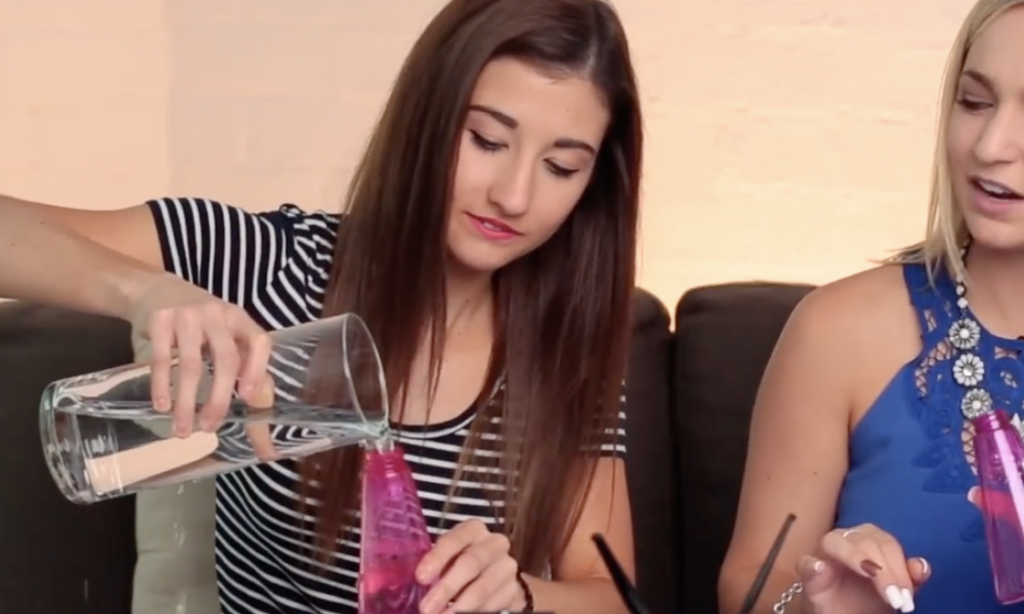 The key to making a DIY SEA SALT SPRAY to produce easy beachy waves, is using EPSOM SALT. Common table salt doesn't do the trick. All you will need is an empty clean SPRAY BOTTLE, WARM to HOT WATER, EPSOM SALT and HAIR GEL.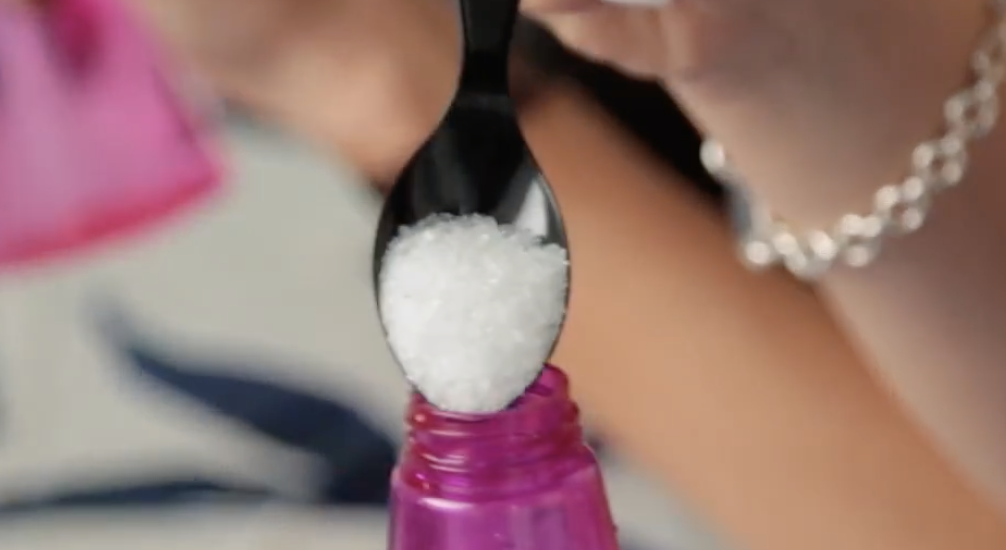 Watch the entertaining video below to see how they combine and prepare the ingredients, and then test it out on their model. I can testify, that it works amazingly to get just the right texture and look, for what you're going for when the beach just isn't available! Enjoy!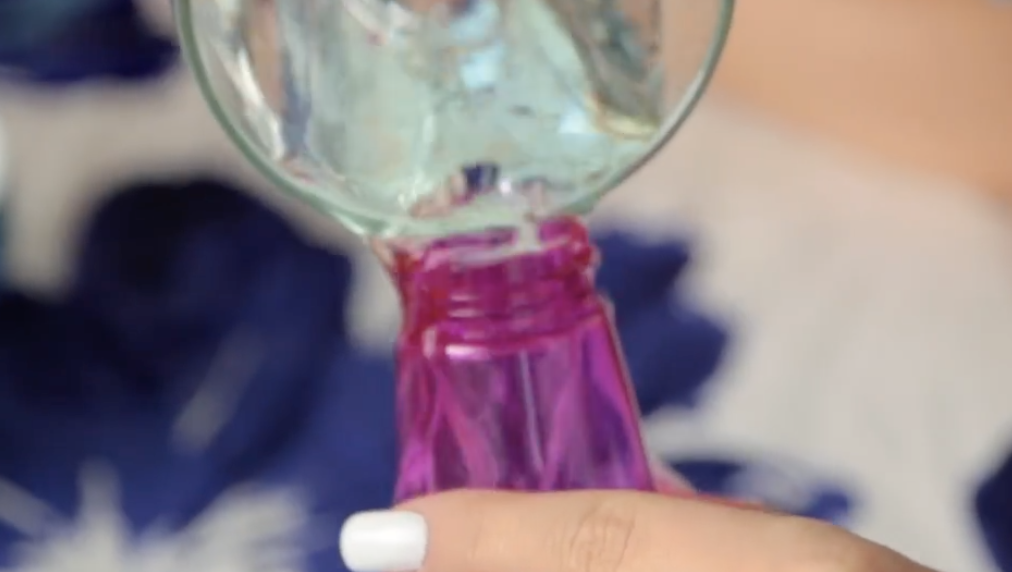 Please SHARE this great HAIR DIY with your friends and family