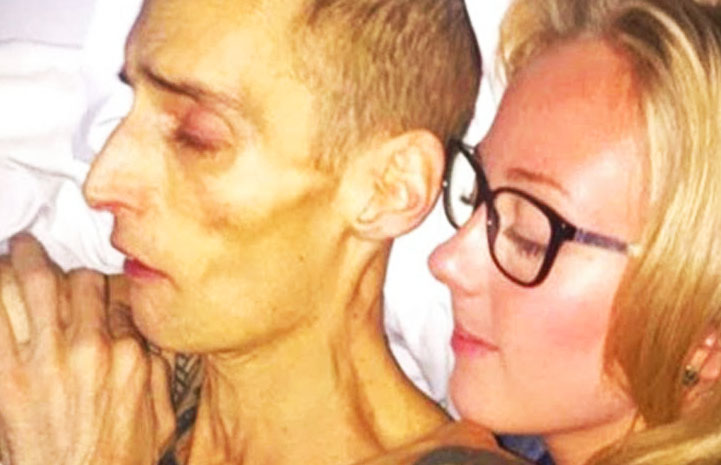 image via – youtube.com
Unless you have been living under a rock for the past 10-20 years you are probably well aware of the energy drink epidemic. Tons of people have switched over from coffee to drinks like Red Bull and Monster because they instantly give you that boost and extra energy that is necessary when you feel super tired, lathargic and weak but you have to get stuff done. Millions of people consume these drinks everyday and they are one of the most popular selling beverages in the world.
Although these drinks can give you that extra boost and kick in the butt to get stuff done, it can come at a cost to your mind, body and soul. Many people may have a few energy drinks per week or perhaps 1 a day, while others love it so much they can tend to start abusing them. This brings us to today's tragic story about a guy name Dean Warren, who discovered energy drinks while he was training to become a professional body builder. He quickly realized he was able to accelerate his workouts in the gym to new heights.
He could lift heavier weights, do more reps, run faster and he almost felt superhuman after consuming them. Because he was super serious about being a professional body builder he took his workouts extremely seriously. What started as just an energy drink here and there quickly snow balled out of control. Sometimes he would pound two full energy drinks in a single hour. At first his results were spectacular, his muscle mass, tone and physique were getting to the next level. But then just as quick as his positive results kicked, the negative impact of consuming these dangerous drinks quickly began to take hold of him.
He was diagnosed with cancer soon after and his body building career ended. Some of his friends and family actually thought it could potentially be a blessing because they thought it would be a wake up call for him to stop drinking the stuff. After going through treatment his doctor told him his cancer basically went into remission. Of course he was super happy and excited like anybody who beats cancer, however he clearly didn't learn his lesson because soon after he began consuming the drinks again.
The cancer came back and it was in his liver which was the organ most effected by the drinks. When the cancer came back this time it was more aggressive and unfortunately this time it didn't go into remission. Dean died leaving his wife and child behind because he just couldn't stop his addiction to energy drinks. Do you still drink this stuff? Let us know..
Watch the video below for the full story:
Please SHARE This With Family and Friends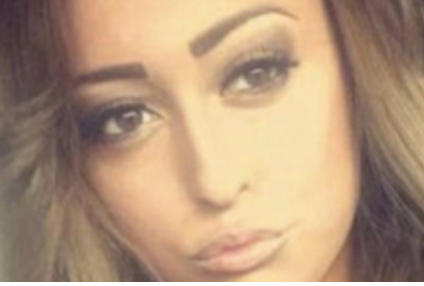 image via – youtube.com
In a local town of Glasgow, Scotland a beautiful 16-year-old, Amy Thompson, met up with her friends at a party.  The purpose of this party was for all who attended to take "Ecstasy"; they believed that the pill they were taking was MDMA.
Almost immediately after ingesting their doses, Amy and her two friends collapsed, and were rushed to the hospital.  Amy's two friends completely recovered after a short period of time, but Amy remained in a coma.  She was kept on life support for over a month, as her family sat by her side in disbelief and anguish!
Miraculously she awoke, but it immediately became apparent that something was very wrong.  She had suffered severe physical and brain damage.  She has courageously made strides in an attempt to recover as much functioning as possible, and hopefully will continue to make strides in physical and cognitive therapy.
She and her family have posted the footage of Amy, in her current condition, as a way of thanking all those who lent their support in her recovery.
Further, they want her story and this video to be used as a warning about the potential devastation of what a single pill looking for a night of fun, can do to a life.
Please SHARE This With Your Friends and Family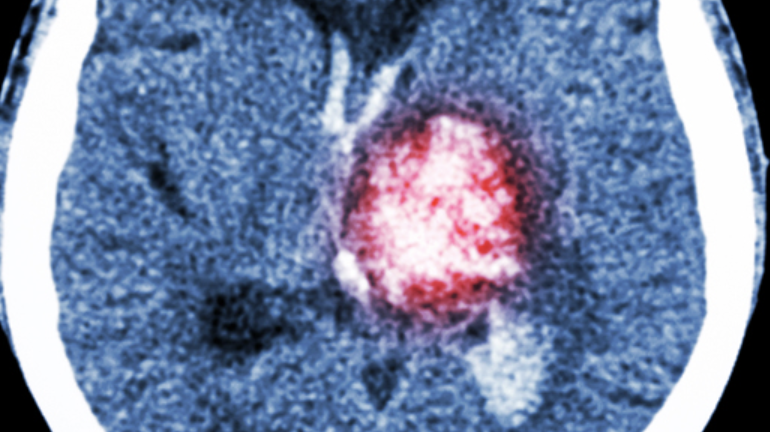 image via – shutterstock.com
A trip to the hair salon is associated with pampering and an attractive outcome, whether it be a change orrefreshing of hair color or a cut that will give you the "oomph" that you need.  The worst thing that you would have to worry about is being unsatisfied with the results…certainly nothing earth shaking in the scheme of things.
Worrying about whether you would make it out of the salon alive would certainly not be on your list of concerns. However, in certain salons, there does lie a relatively unknown risk to your health and potentially even your life! This danger was brought to light by one young woman, Elizabeth Smith, whose trip to the Blowbunny Salon in San Francisco, ended with her being rushed to the emergency room.
Upon arrival she was evaluated with a CT scan which showed that an artery in her neck had been damaged.  The doctors explained to her that this had caused her to have a stroke!  How in the world could this have happened from simply getting her hair washed at the salon sink?!
Apparently, this phenomenon is well-known to doctors and hair salon owners as well; it actually has been dubbed: "Beauty Parlor Stroke".  It is critical that salons have chairs that recline into a position that allows your neck to rest comfortably in an appropriate lip on the sink.  Without ample support that leaves your neck at a healthy angle, anyone can be at risk for what happened to Elizabeth.
Listen to her story in the video below in which you will hear about her 8 month recovery, and her desire to warn others about this relatively unknown danger, so that this completely avoidable hazard, never has to cause damage to others.  It should also be noted that adjustments should always be made for differences in height, that could also impact the angle of the neck.
Watch the video below and let us know what you think. Did you ever hear about anything like this?
Please SHARE this story with your friends and family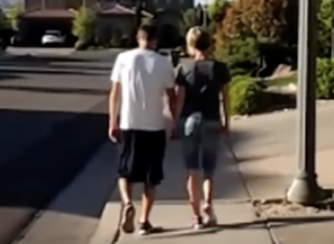 image via – youtube.com
On a beautiful sunny morning in March, Leslee and David Henson of St. George, Utah, decided to take a walk together.  Parents of three children and twelve grandchildren, they had moved to this lovely neighborhood to enjoy as much time with their expanding family as they could.
They had no way of knowing that their walk would change their lives forever, as a driver's distraction would result in tragedy.  In the video below you will hear Leslee share what happened, in the hopes that her story will finally be the wake-up call about the destruction caused by texting while driving.
Carla Brennan, 52, was late for work that morning.  She didn't wake up with the intention of hurting someone…just in a rush, she was speeding and texting.  She rear-ended another vehicle which hit the Hensons; David, 57, died on the way to the hospital, and Leslee suffered multiple fractures to her neck and lower back, as well as other injuries requiring 5,000 stitches.
Shockingly, Brennan only received a 240 day jail sentence with a plea deal.  Her car was unregistered and uninsured, and she was driving 20 miles over the speed limit when she crashed. ABC 4 UTAH reported the Henson's daughter, Haley's, anguished recall; because a woman had to text that she was late to work, she lost her father and her children their grandpa.
In order to raise awareness, and to help ease the overwhelming pain over the tragedy that befell her family, Haley founded "Stop the Texts, Stop the Wrecks."  Thanks to the unrelenting efforts of the Henson family, the state laws of Utah were changed in 2014, strictly prohibiting texting while driving.
Despite the fact that so many states have these strict laws, texting while driving still persists.  Watching Leslee's story in the footage below, provides more information that brings home the consequences of distracted driving.
The Henson's are one out of thousands and thousands of families whose lives are ruined, because people still believe nothing will happen if they look away from the road for a moment.
Help spread their story and stop tragedies like this happening in the future.
Please SHARE This Story With Your Family and Friends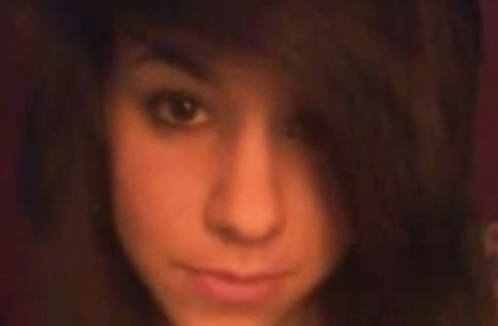 image via – youtube.com
Amber Cornwell wrote this on her Facebook page: "If I die tonight, would anyone cry?"  This update appeared just hours before her parents found her hanging in her closet!  She was pronounced dead at the scene.  In the video you are about to watch below, her heartbroken parents speak out.
Amber had been bullied mercilessly for years; despite her parent's belief that her life had taken a more positive turn, Amber simply could not go on. Bullying wears away at the soul, particularly during the teenage years, when fitting in is paramount.  Her parents are speaking out to, yet again, bring attention to the destruction caused by bullying.
It cannot be assumed that your child's self-esteem is intact when they have been victimized by years of bullying.  Counseling support should be a requisite part of their lives to try to monitor for suicidal thoughts and inclinations.
The East Henderson High School in North Carolina held a candlelight vigil for Amber after her death, but has remained silent about the claims of bullying that she had experienced since the sixth grade.  Her parents are keeping the focus on
Amber's story; she was tortured by "mean…stuff [said] to her face, [and] behind her back."  Cruel messages on Facebook permeated her life after school hours.  Children can be helped with individual counseling, but unless schools incorporate sensitivity programs against bullying, teen suicides will continue to permeate our culture.
Bullying is truly an epidemic that needs to finally come to an end. Hopefully this story will be a wake up call for many..
Please SHARE This With Your Family and Friends To Help Stop Bullying!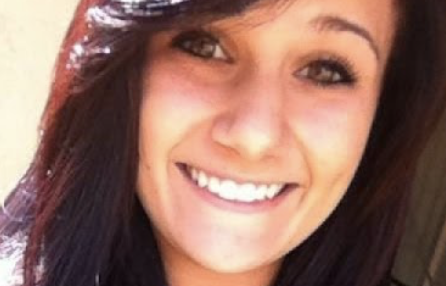 image via – youtube.com
It's a beverage that can be found in just about every gas station, grocery market, and convenience store in America and abroad. Many people love it and some drink it to excess or even mix it in with alcohol. There is no denying that energy drinks, like the market leader Red Bull, are incredibly popular.
The amounts being consumed have sky rocketed in recent years and now the sugary, caffeine laden drink is being blamed for the sudden death of a healthy 16 year old girl. Lanna Hamman, a 16 year old girl from Arizona, was on vacation in Mexico when she went to the beach with her friends.
According to those with her at the time, she had been drinking Red Bull all day and no water when she suddenly suffered a heart attack. Tragically, she ended up dying and now many are saying that the energy drinks she drank before her death are what likely caused it.
Specifically, the excessive caffeine she consumed, in conjunction with dehydration, led to her fatal heart attack. Lana's mother, Kris Hamman, said that her daughter regularly drank Red Bull and she believes it's likely that the beverage contributed directly to her death.
Cardiologist Jack Wolfson agrees with her and places the blame on the drink's high sugar and caffeine content. He told the local Arizona news station KSAZ Fox 10 that "There is medical evidence that these things do harm, they can cause changes in the heart rhythm, and impact blood pressure."
In recent years, energy drink related hospital and ER visits have sharply increased to levels not seen before 10 years ago. People come in complaining that they feel sick and unwell, and many turn out to be dehydrated and experiencing irregular heartbeats. The majority of them are also teenagers and young adults.
Energy drinks are notorious for being bad for our health and bodies, yet many people continue to consume them. While what happened in Lanna's case is an extreme example of what can happen when you drink Red Bull excessively and forgo water, it's also eye opening.
She was a completely healthy, normal, athletic teenager and what happened to her can happen to anyone.
Do you still drink this stuff?
Please Share This Story With Your Family and Friends