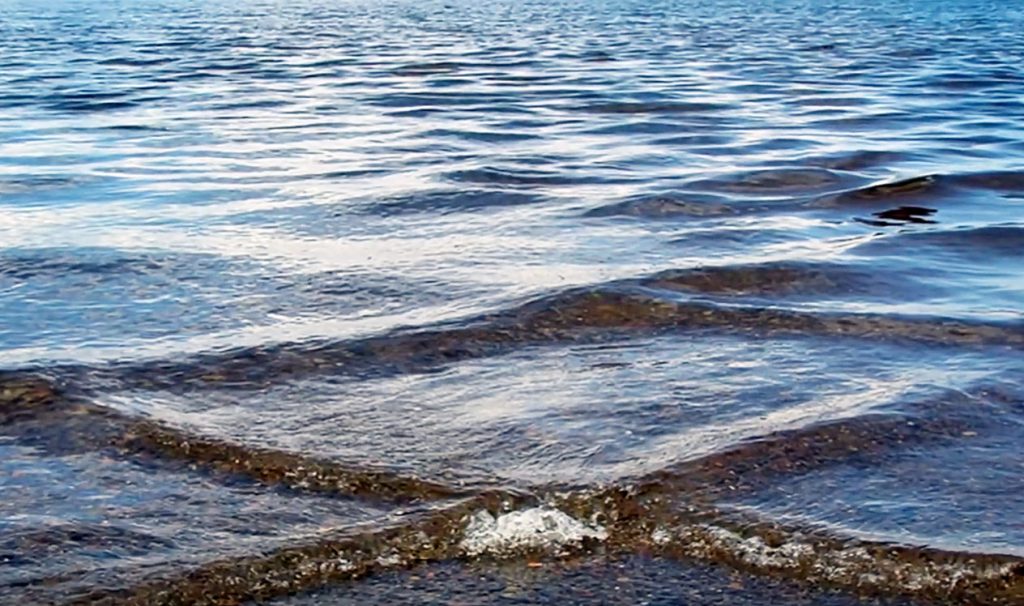 image via – youtube.com
We live on a beautiful blue planet, filled with life, stunning landscapes, incredible technologies and vast bodies of water. In fact there is so much water in the oceans, seas, lakes, lakes and rivers that it covers 71% of the earth's surface. The oceans are filled with beautiful reefs, unique aquatic organisms and lots of mystery that we have yet to truly grasp and understand.
Researchers and scientist all around the world are making new findings every single day. Whether it's a new species of fish, seaweed, or coral reefs most of the oceans secrets have yet to be revealed! With all this being said, Marine Experts to have a vast knowledge of these aquatic environments even though there is so much more to learn.
Now that summer is finally here, millions of people from all around the world will be heading to beautiful beaches, warm sunshine, nice ocean breezes and soft sand slipping through your toes. The beach is the perfect place to relax, get a nice tan and most importantly destress from all the complications of day to day life.
While going to the beach is one of the most awesome things you can do during the summer, there are major risks that everyone should be aware of to avoid a potential tragedy. One of these risks is something called 'square waves' that most people are completely unaware of. Knowing about this type of wave form could potentially save your life and the lives of others!
Today's story will cover exactly what these 'square waves' are and what you should do if you find yourself in the middle of it. For the most part ocean waves come horizontally and directly towards the shore. Although these normal waves are relatively safe, the undertow which can pull you out to sea is something everyone should be aware of. With that being said, in some places the waves coming towards the shore can sometimes form squares or a chessboard like structure.
These waves tend to occur in places where 2 oceans or seas come together. As the 2 separate oceans collide with one another they will begin to make a crossing pattern. While viewing this natural phenomena can be extremely beautiful, if you happen to be in the water when it happens you could find yourself in grave danger, due to powerful riptides which can suck you under and cause a tragic drowning.
The following video will cover this natural phenomenon more extensively, watch it below:
Please SHARE This With Family and Friends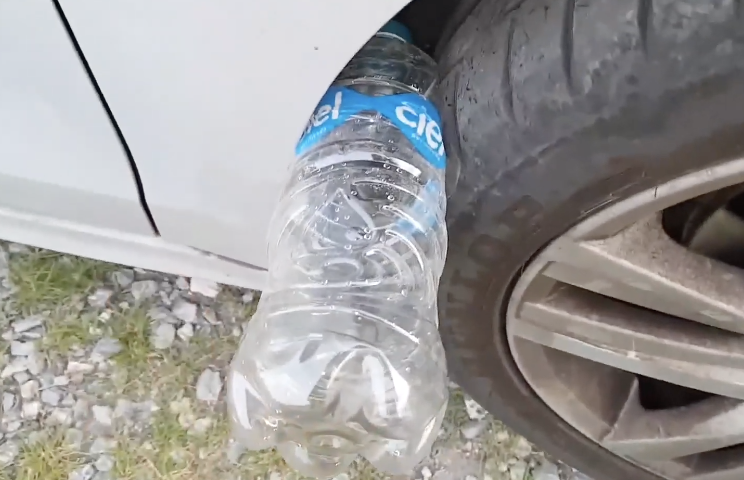 image via – youtube.com
There seems to always be a new con or scam being reported in the news.  Criminals are constantly adapting their ways and trying different things in an effort to benefit themselves and cheat innocent people out of their hard earned money or possessions.  
The creativity and ingenuity behind some of these tricks can be unbelievable, but usually it's the simpler ones that people end up falling for. Police are sounding the alarm and trying to get the word out about one such scam involving a plastic water bottle.  
Apparently, criminals will stick a regular old empty plastic water bottle in between a car tire and the wheel well. When the car owner turns their vehicle on and goes to drive, they'll hear the water bottle breaking as it gets crushed, causing them to stop so they can investigate the terrible noise.  
Part of the trick is placing the water bottle on the passenger side, so that when the driver gets out, they must go around the car to have a look. Not really thinking or expecting to be held up for more than a brief moment, the driver more than likely will leave the car on when they exit.
That's when the criminal springs into action, hopping into the driver's seat and taking off.  In a matter of seconds, a car can be stolen without the driver even knowing what really even happened. There are variations of this crime that involve a number of different items meant to distract the driver.  
Sometimes money is placed under the windshield wipers or a random article of clothing is stuck on the front/rear windshield so that it blocks the driver's view just enough to make them get out and move it.  Most people are completely unsuspecting or unaware of these tricks and so think nothing of it until it happens to them.
For more details and information on the plastic bottle ruse please refer to the accompanying video.  Don't forget to pass this warning on and get the word out so more people know and can protect themselves as well.
Have you heard about this? Let us know!
Please SHARE This With Your Family and Friends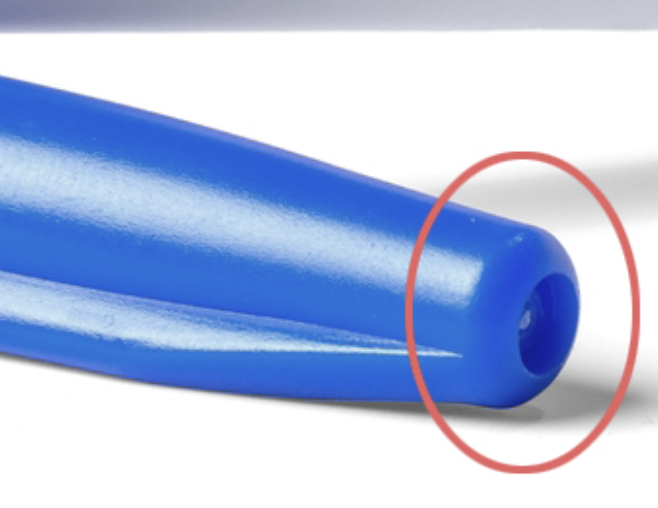 image via – shutterstock.com
Bic Pens were invented in 1949, and have been a "go to" for kids when they buy their school supplies, and adults when they need to buy some pens in bulk. However, very few people are aware that when these pens were designed, they included a potentially life-saving ingenious invention.
We all know how people in general like to bite on the ends of pens, and children in particular tend to do this mindlessly. A pen top could easily be inhaled and be choked on by children…but not the Bic top.
Have you ever wondered what that little hole is at the very top of the Bic pen top? If you never noticed and have one on hand, check it out. With great forethought that hole was put there to prevent children from choking to death!
That small hole allows air to go through, should the top be swallowed, which keeps the person breathing until the top can be dislodged. Because this invention was so successful, many other pen manufacturers have incorporated it into their designs, in order to save lives.
The video you are about to watch below is a public service announcement made in The UK, showing how to prevent a child from choking. Note that it incorporates another move before performing the "Heimlich Maneuver". Additionally in the US you call 911 if necessary, rather than 999 abroad.
Please SHARE This With Your Family and Friends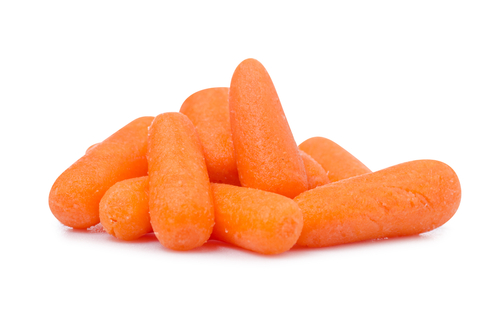 Baby carrots may be ultra convenient and fun to snack on, but they're not exactly the healthiest option when it comes to getting the recommended daily serving of vegetables. The little sweet and innocent sounding carrots can be found just about everywhere these days, from grocery store produce sections to school lunch trays, yet prior to the late 1980's they were completely unheard of. That's because they had yet to be invented.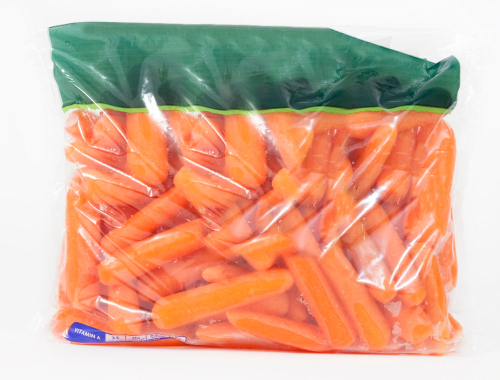 The story behind the 'birth' of baby carrots sheds a whole new light on the bright orange, peeled and ready to eat veggies. A farmer in California named Mike Yurosek was sick of throwing out all the ugly misshapen carrots he'd spent so much time and effort growing. Back then, and as they do now, grocery stores rejected any carrots that didn't meet specific color, shape, and size standards because consumers only buy what they see as the ideal or perfect fruits and vegetables.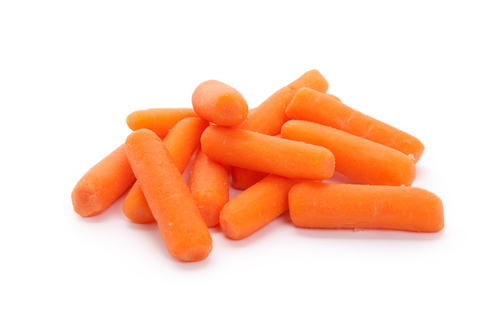 The accompanying video goes over this industry practice and how much waste it incurs, as well as the emerging drive to re-direct "ugly" food to those who need it most. Back to the story- rather than lose money and see his crops go to waste, Mr. Yurosek tried a new approach and he turned his ugly carrots into little baby ones by re-shaping and peeling them into uniform pieces. Stores loved them, consumers loved them, and the rest is history.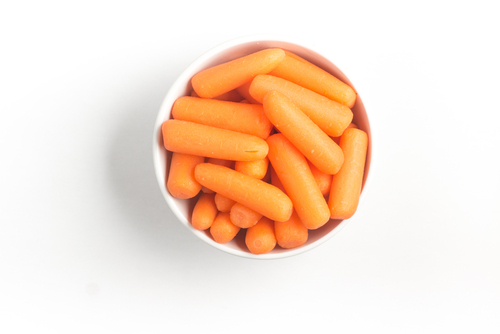 However, in those early days baby carrots were peeled and whittled down in much smaller batches which allowed for a lot more quality control and oversight. Today millions of pounds of rejected carrots are processed every week in an entirely automated process meant to be cost-effective and fast to keep them cheap as can be.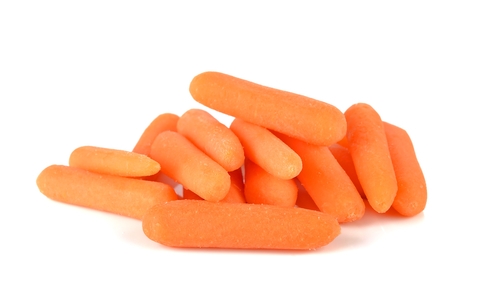 Carrots are fed into a machine, their protective skin is removed, then they are cut and re-shaped before being soaked in a chlorine bath. This final part is necessary because the baby cut pieces contain a lot of germs and bacteria on them after going through the machinery. Who wants to feed their children or ingest food that's supposedly fresh, yet it has been chemically treated and bathed in chlorine? Not me!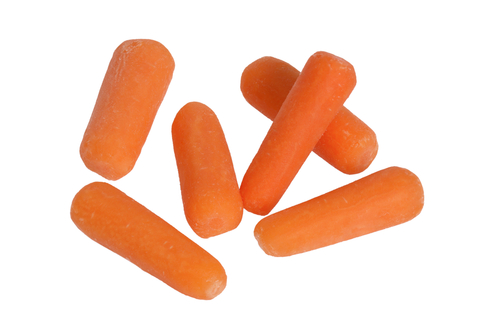 Instead you can simply buy normal carrots rather than baby cut ones without having to sacrifice the flavor and crunch that makes carrots delicious in the first place. Regular carrots are often cheaper, they last longer and won't turn white, and most importantly they don't need to be treated with chlorine because they never get processed through a machine.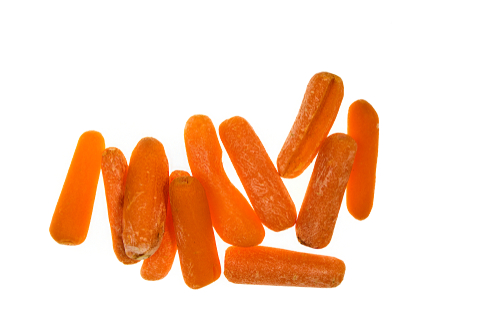 So the next time you're are the supermarket pick up a bunch of regular carrots instead of the pre-packaged baby ones. It's the safest, smartest, and healthiest choice you can make for both yourself and your family.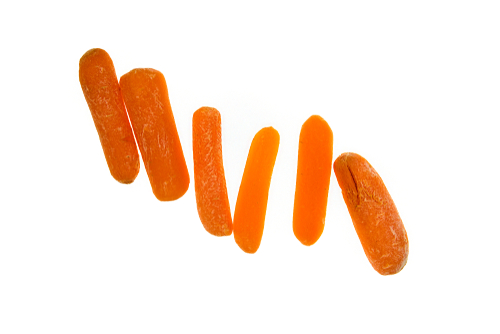 Please SHARE This With Family and Friends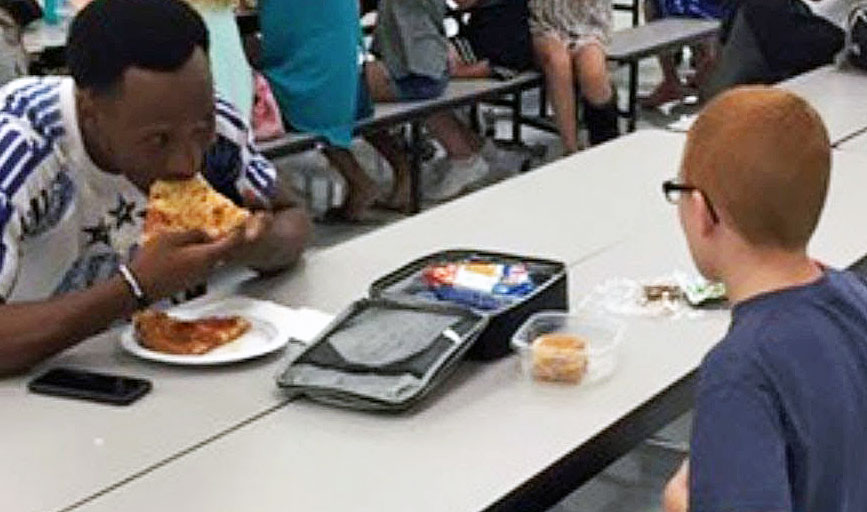 image via – youtube.com
Parenting is definitely the hardest job in the entire world. Not only are you on the clock 24 hours a day and 365 days a year, but you have to wear so many different hats. If they are sick, you have to be a nurse, if they are hungry you have to be a chef, if they need to go somewhere you have to be their limo driver.
On top of all of that, once they are school aged, the worry never ends. Will they get good grades? Will they make friends? Will they be bullied? All these questions and nothing is for certain and you only get to find out the answers once you are in the 'parent trenches' day in and day out.
Today's story features a great mom named Leah Paske from Tallahassee who is raising a beautiful son named Bo who goes to Monfort Middle School. Bo is on the spectrum and is an autistic sixth grader who has a lot of trouble fitting in and dealing with stuff normal kids do everyday.
Kids can be cruel and bullying is an ongoing epidemic. Because of his autism, Bo wasn't invited to most of the kids birthday parties and he always ate lunch alone at a table by himself. His mom was pretty concerned about her precious son, but he tried to reassure him eventually everything would be okay. He would just have to work a little harder than everyone else but things would eventually workout and his life would be just as good as all the other kids.
One afternoon, a surprise visitor came to Bo's middle school. He is a bit of a local celebrity in Florida, he is none other than Travis Rudolph Florida State Football Superstar. Travis was with a few of the other players on the team and they were just meeting the kids and faculty and have a great old time.
That's when Travis walked into the cafeteria and spotted a boy eating alone at a table secluded from the rest of students. Travis immediately could tell this boy needed a friend and a little company while he at lunch. Being the stand-up guy that he is, he immediately walked over to young Bo sat down, pulled out his own lunch and the two ate together.
Bo was super excited as they ate their lunch and had a chat about life, school and football. Before the lunch ended one of the faculty snapped a pic of this beautiful heartwarming moment. The teacher who took the photo sent it to his mother Leah. When Leah first got the photo it touched her so deeply that she broke down in happy tears.
Leah decided to upload the photo on social media and it immediately went viral. Neither Travis nor Bo expected this little lunch moment to touch so many people hearts as it did.  The photo was viewed by millions of people and picked up by publishers and bloggers from all around the world.
This story is a good reminder that one small kind gesture and paying it forward can end up changing someones life for the better!
Watch the video below for the full story:
Please SHARE This With Your Family and Friends

Whether you regularly stay in motels or hotels for business, or just inhabit these rooms on your long awaited vacation, it is critical that you watch the video below.  Jim Dill, of the University of Maine Cooperative Extension, demonstrates why we can't just jump onto the bed upon arrival or we may be in for a rude awakening!
Whether you are checking in to a 5 Star Hotel or a cheap motel, you need to follow his directions for inspecting the room for BED BUGS.  If you don't, not only will you be sleeping with them, but they will likely find their way into your suitcases and accompany you back to your home, for a bedbug nightmare.
75% of bedbug infestations occur in hotels and motels, according to Pest World…YUK!!  These disgusting critters feed on the blood of humans and animals, and can turn your world into a nightmare, if they enter your home.  If they burrow their way under your skin, some people can have awful reactions.
Mr. Dill, shows us step by step, what to do as you enter your hotel room to check all the likely places they may be hiding, before you get comfortable.  He warns not to jump on the bed, and to place your bags in the tub, before you begin your inspection.  Remember, doing this is critical for the fanciest room to the most basic motel room!  Watch Jim's tips in the footage below, so you never end up in a room with an infestation of bed bugs!!
Please SHARE this Information With Family and Friends!