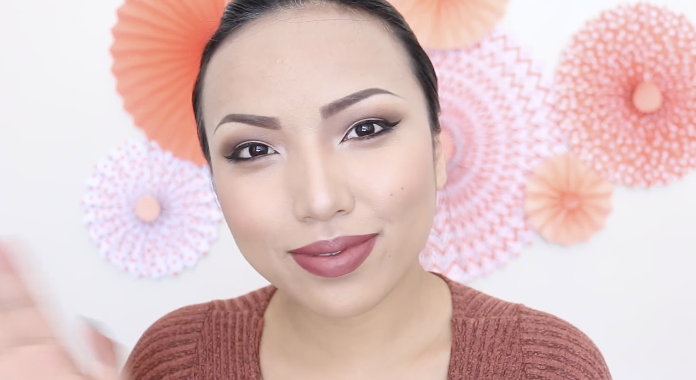 image via – youtube.com
For as long as humans have walked this Earth they have been painting their faces. The reasons for doing so are as varied as the designs and colors people use to adorn themselves. Some did it to protect their skin from the sun, wind, insects, and predators while other cultures use body paints in parts of their rituals and ceremonies. These days most people paint their faces for fun and it usually involves a costume, party, or special occasion like Halloween.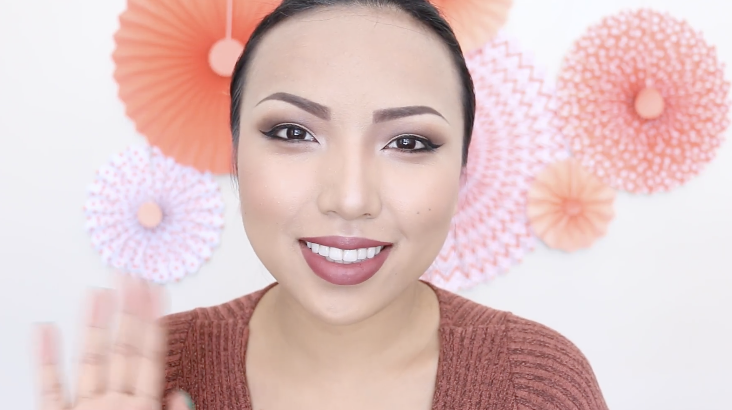 Young children love getting cute, simple designs painted on their cheeks at fairs and birthday parties and we all know at least one adult who goes all out on October 31st. Even if you don't have any reason to paint your face, who cares, you can do it anyways and unleash your inner artist!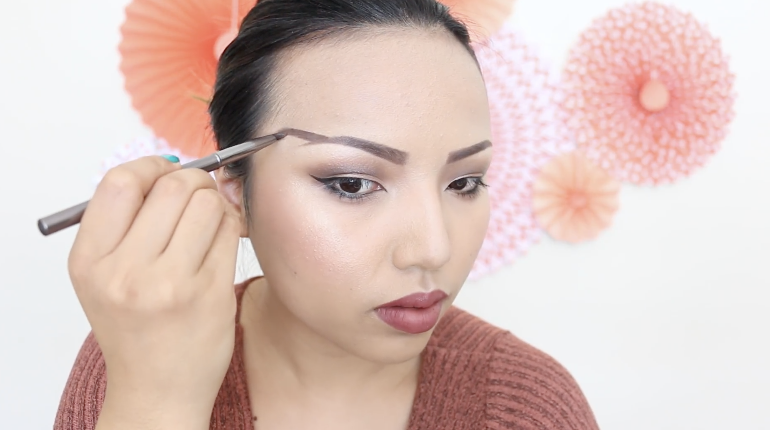 For a bit of inspiration look no further than this incredible makeup tutorial from Promise Phan. She's a popular YouTuber and makeup artist who regularly posts videos of all the different looks she recreates on herself. Her work is spot-on and she's transformed into Angelina Jolie, Bruno Mars, Tinker Bell, even an Avatar, but this look is her trippiest one yet.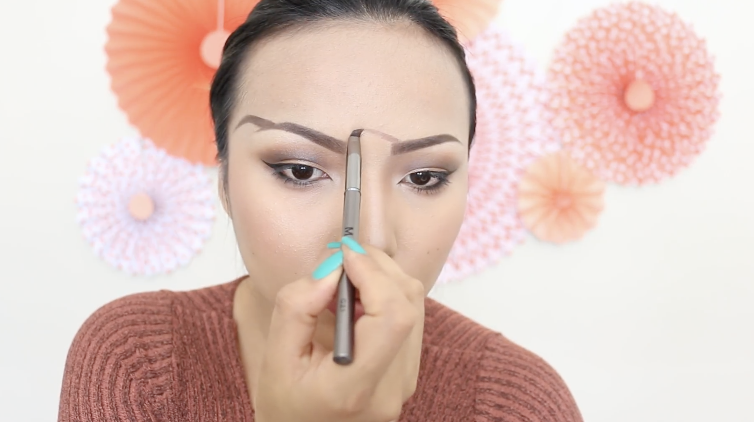 In this video she shows us how to re-create a look that can best be described as visually and mentally confusing! She draws three extra eyes on her face, one in the center and one on each side, and when she's all done it turns out looking wildly insane. This look is seriously neat and interesting to look at, but not for too long because it might make you feel kind of dizzy! If you can re-create this come Halloween time, you'll definitely stand out and turn heads.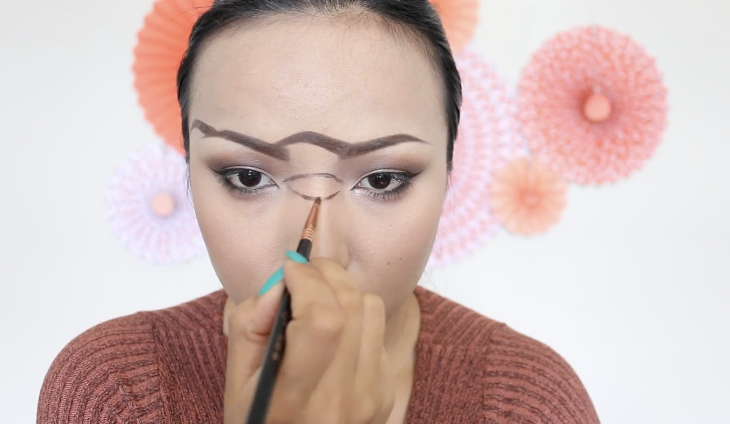 While it certainly looks hard to recreate, it can be done. As long as you take your time and possess some basic drawing skills you should be able to pull it off. If not, ask an artistic friend to draw it on for you because it's always easier to have someone else with a steady hand for this type of thing.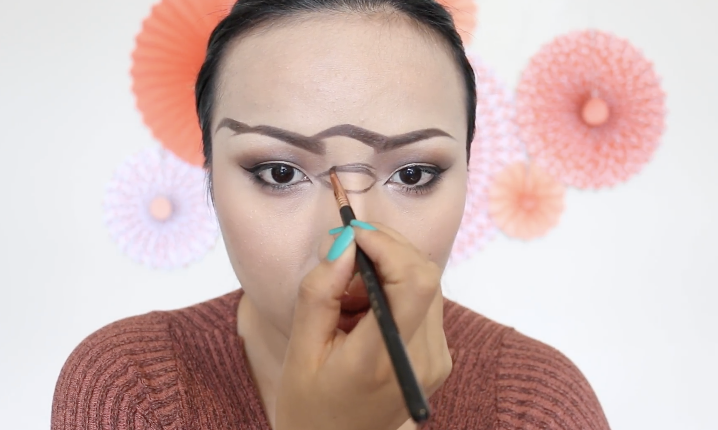 If you do decide to try it alone Promise recommends that you focus on making the eyes match your own as closely as you possibly can. The lips and noses are easier and more forgiving since they're less exact and done by highlighting and shading.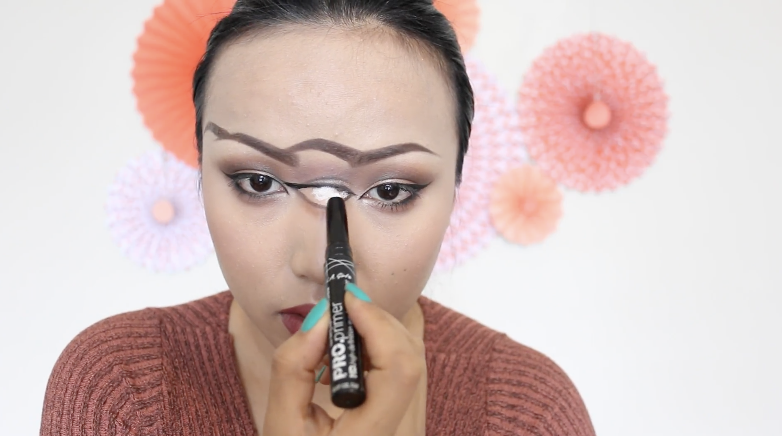 If you have a steady hand and listen to her direction carefully you can pull off this dizzying look… and also freak a lot of unsuspecting people out!
Please SHARE This Awesome Tutorial With Family and Friends 🙂
––––––––––––––––––––––––––––––––––––––––––––––––
If you enjoyed this awesome make up tutorial keep scrolling for more of our hand picked featured stories of the week..
––––––––––––––––––––––––––––––––––––––––––––––––
Six Signs You Are An Old Soul and Aren't Aware of It: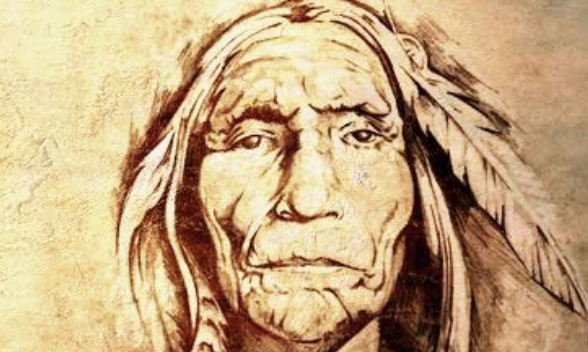 images via – shutterstock.com
There are many people in our lives who are old souls, you may even be one of them. They are wise beyond what their physical appearance or actual age let on and their innate knowledge has given them a very developed understanding of the world. They are often quieter, preferring to observe and learn from a distance, while internalizing the lessons and all of the experiences they go through in life. They tend to be empaths and are very sensitive to the energies of other people in their life…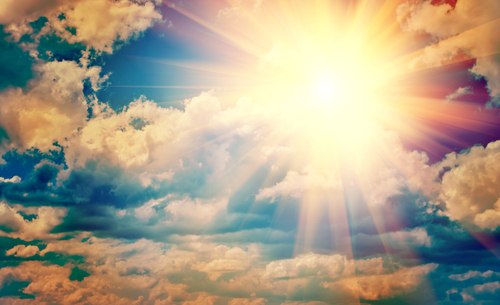 Old souls radiate a certain frequency that is peaceful and stable, they are naturally calming to be around. Many believe that they have acquired their wisdom from the past lives they've led and that through this they've been gifted with an enlightened view of the complex world we live in.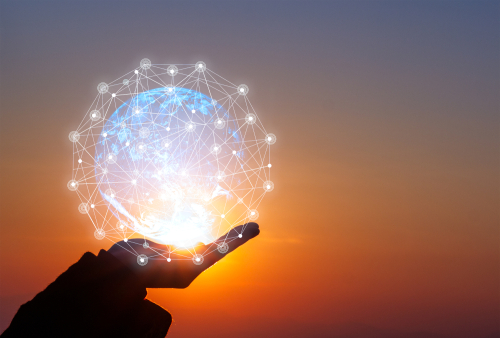 As it follows, old souls both experience and see things differently and this sets them apart from what everyone else goes through. In turn, they also do things differently and here are some of the ways in which this shows: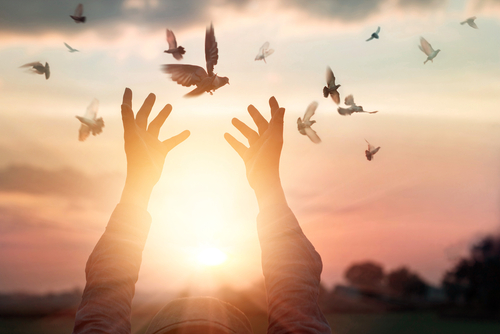 1. Old souls travel their own path through life:
They are not followers in any sense of the word and never do what may be expected of them. The typical goals and materialistic inclinations of life are of no interest to them. Instead of success and power, they are after self-realizations and happiness. That's why they're often more connected, spiritual, and grounded.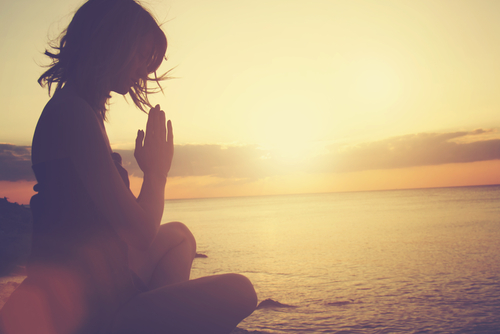 2. Old souls have only a few true lifelong friends:
They often have difficulty connecting with people around their age because they aren't interested in many of the things those people do or talk about. Rather, they gravitate towards a select few friends who are able to truly understand them and their intense nature. They don't waste their time getting to know people that they just cannot relate to and it can be said that old souls look for friends whom they see as kindred souls.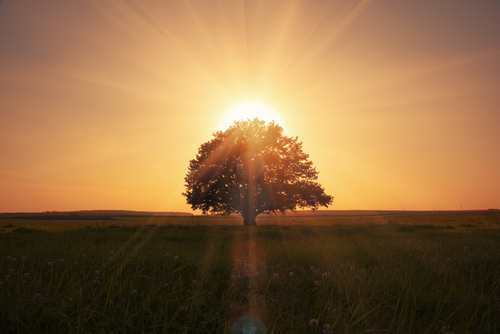 3. Old souls have an unquenchable thirst for learning:
Their passion for all things intellectual and informative is clear from the get-go. They love critical thinking and any experiences they go through they will examine in depth to extract important life lessons from them. For an old soul, knowledge brings happiness and power. Having their thoughts challenged is what they live for.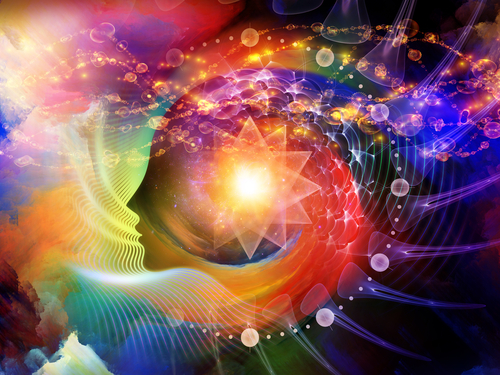 4. Old souls adjust to new situations and surroundings with ease:
They don't like to stand out or make a scene and prefer to hang back and observe. While they aren't anti-social per se, they do view themselves as a sort of misunderstood social outcast. Their natural curiosity leads them to ask many questions and from this deeper conversations follow. However, if talk turns idle or superficial, they immediately lose interest. If they're unable to steer it back to more meaningful topics, they will simply end it abruptly and move on.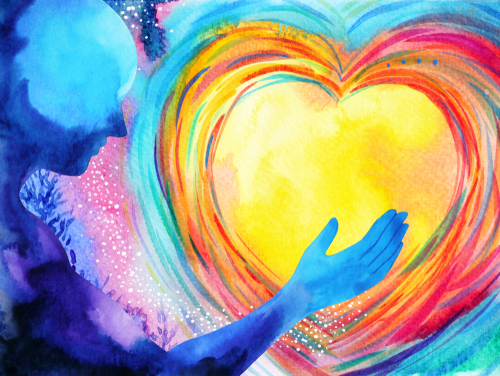 5. Old souls look beyond the mundane and see the bigger picture:
They filter out the basic everyday details that tend to cloud the thoughts and minds of everyone else. Their vision is clear and uncompromised by material things or selfish vanity, which they see as senseless and unproductive. Instead of being focused on the here and now, they look right past it, way down the line into the future. Thinking far ahead about all of the possibilities, or the consequences of ones actions, is what gives them a wider perspective and understanding of the world beyond the present.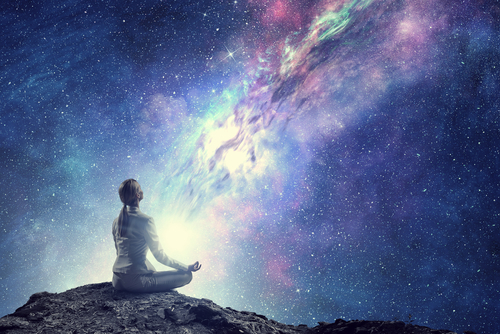 6. Old souls are spiritual:
This doesn't mean they are religious devotees, or even a part of any organized religion. Instead, they are more in tune with a variety of ancient rituals and traditions which by practicing brings them happiness. Old souls are always seeking enlightenment through knowledge, and spirituality both encompasses and fulfills a major part of this.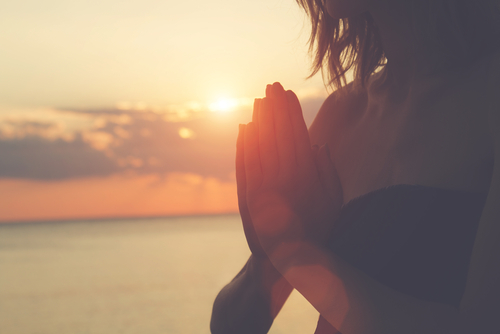 Are you and old soul? 
Please Share This With Family and Friends
——————————————————————————
IF YOU ENJOYED THIS INTERESTING READ KEEP SCROLLING — WE HAVE HAND PICKED OUR FAVORITE STORIES AND VIDEOS FROM ACROSS THE INTERNET…
——————————————————————————
Every Time This Spoiled Bunny's Human Stops Petting He Throws The Funniest Hissy Fit: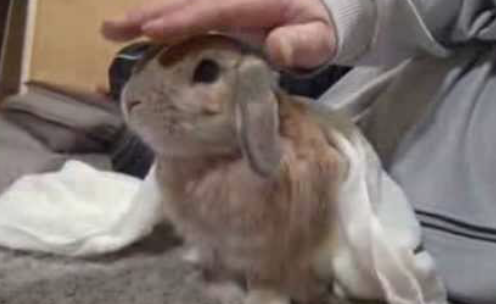 image via – facebook.com
Some animals know exactly what they want and oftentimes they enjoy receiving a nice, gentle, relaxing hand massage from their human companions. It's no secret that many of our furry pets love to be pet, which may be why we call them "pets" in the first place. Or maybe it's the other way around, and we call it petting because they are our pets. Whatever the case may be, lots of animals simply love being stroked and scratched. They usually have a sweet spot where they especially like being rubbed. For cats it seems to be around the cheeks, dogs like their ears and back scratched, and then there are some whose sweet spot is everywhere and anywhere.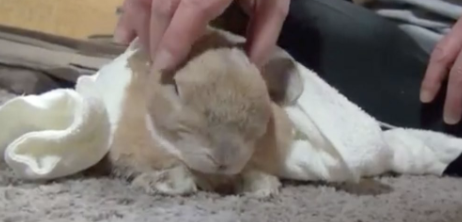 The little bunny in this video seems to fall in the latter category. From the looks of it he likes being pet all over, especially down his backside. The man in the video gently strokes his ears, nose, cheekbones, temples, head, and back, while the bunny twitches his nose and sits with a content expression on his face, his body completely relaxed and at ease.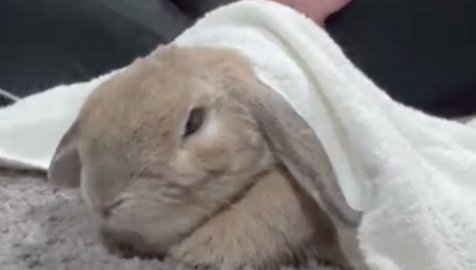 When the man stops petting him the bunny is clearly not happy about it. He stamps his furry little paws and lets out adorable growling sounds in protest. It might just be the cutest behavior I've ever seen a rabbit do! At one point the furry little guy searches for more pet-pets by crawling under the man's hand, urging him to resume the mini-massage that he so rudely ended. This bunny knows what he wants and he's basically telling the man through his grunts, growls, and foot thumping that he is not pleased the cuddle session ended!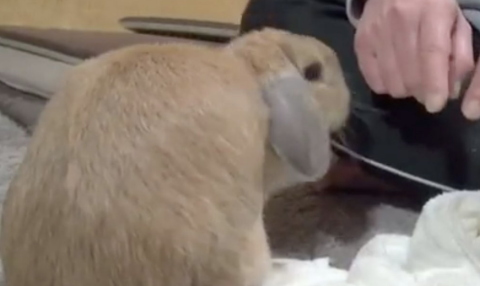 Contrary to popular belief, lots of rabbits love being pet and shown affection. The areas they most enjoy being pet is on their head and down their backside. Many often like their dewlap, the roll of skin underneath their chin, scratched and rubbed, but some don't like this at all. The bunny will let you know whether or not it's enjoying the attention. When they purr, chatter their teeth, flop over, and close their eyes it means they like it and if you stop and they poke your hand with their head it means "don't stop, keep petting!"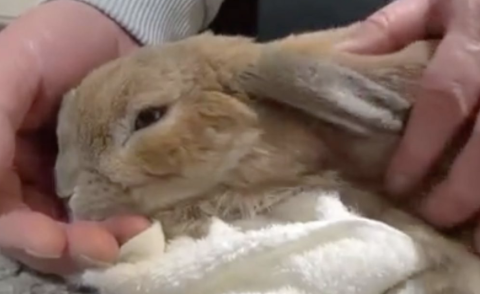 Rabbits are very expressive, you just have to know how to read them, and over time you become familiar and accustomed to an individual one's behavior. Like every other pet, they have their own distinct personalities!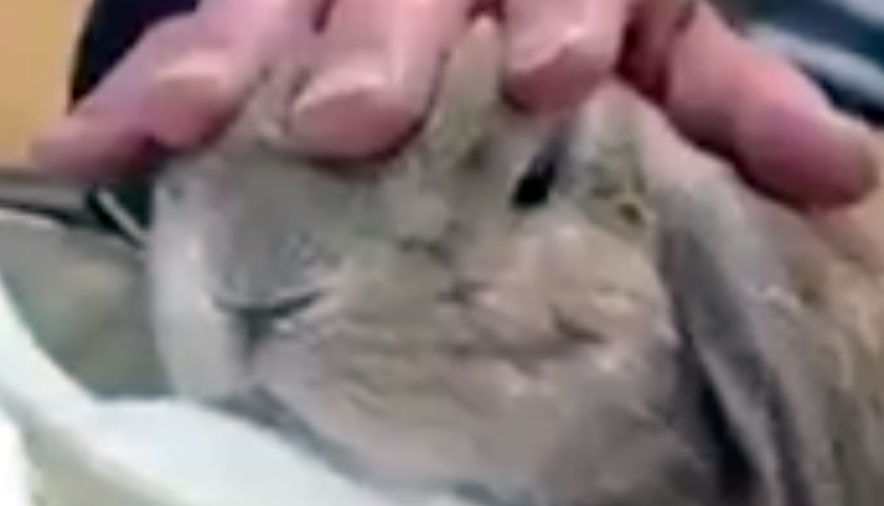 The adorable bunny in this video has certainly bonded with his human friend as he feels comfortable telling the man what to do. The little cutie looks so happy being pet and snuggled in his blanket, and if that can't put a smile on your face then I don't know what will. Enjoy this hysterical video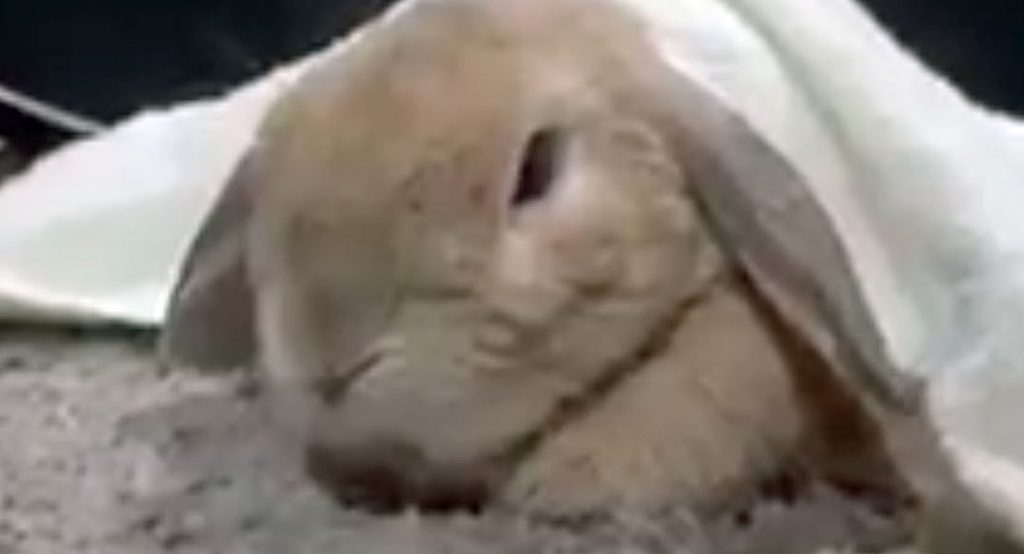 Pass This On To Your Friends and Fam 🙂
––––––––––––––––––––––––––––––––––––––––––––––––
If you found this interesting keep reading to find out The Signs You Have Had Past Lives and Been Reincarnated Numerous Times: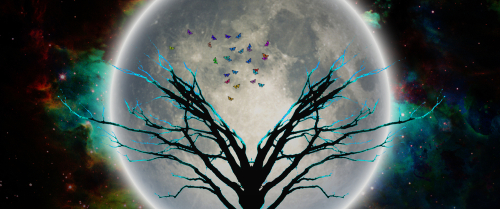 To be reincarnated means to be reborn again. At its most basic core, reincarnation is the belief that after a person dies their soul continues on and starts life over once again. As time marches on, so do our spirits and we will all end up leading a number of new lives in completely different bodies. This all ties in with the constant cycle of life, death, and rebirth that's all around us and which the universe is forever engaged in. Each time our soul passes on it evolves and becomes wiser, more mature, knowledgeable, and spiritually connected to the universe. As such, people have lived many past lives and they will go on to have many future ones.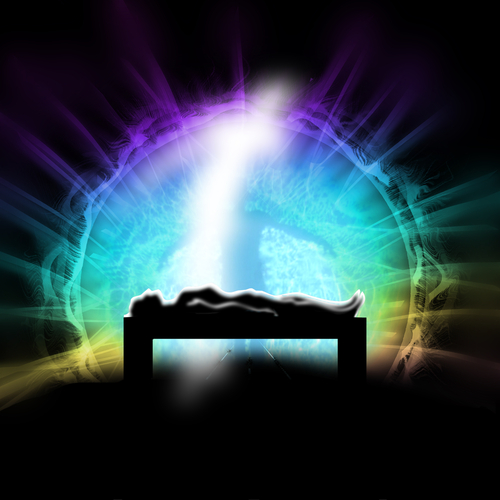 If you've ever noticed how some people just appear to be old souls, then you are recognizing the energy from their past lives manifesting in their present one. Many people even claim that they either know, feel, or can sense their past life identities in their current lives. They may have memories of the people and events or the places which were associated with who they used to be. Others are simply wise beyond their years and are in tune with whatever life sends their way.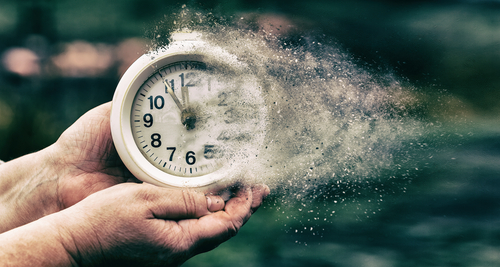 Regardless of whether you can sense or feel your soul's past or not, we are all a lot older than we'd like to admit! Many of us have died and been re-born again hundreds or thousands of times. It's the complex interactions between all of our soul's past lives and experiences that is what forms the deepest levels of our existence. If you believe that you have been reincarnated many times then you will have experienced many of the signs the accompanying video goes over. Six of them are covered in greater detail and they all point towards a person having an old soul: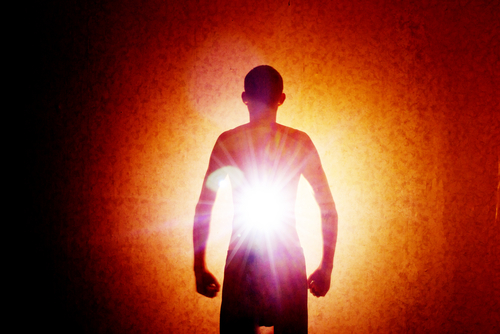 1. You have the natural gift of foresight:
If you always seem to find yourself sensing and knowing what is going to happen ahead of time then your level of foresight is sharp. Many people have instinctual feelings, which may even be felt physically, dreams, and other visions about what is to come. This is what's known as precognition and it signifies that ones soul had developed and matured.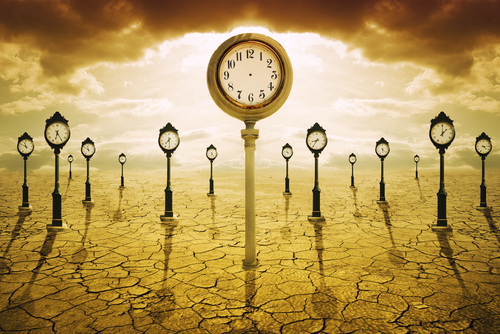 2. You can relate to how others are feeling:
Not only are you affected by how other people around you are feeling, you also take on those same emotions. Being empathetic signifies a deep connection with the universe at large and when you have lived many lives it becomes easy for you to plug into other peoples energy.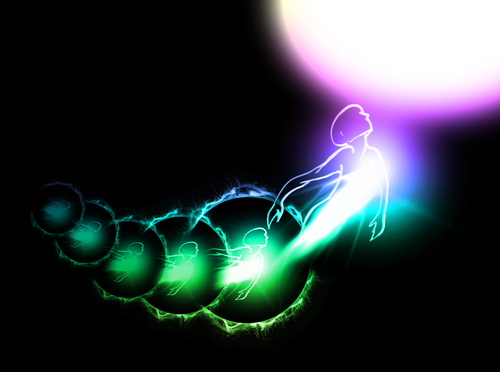 3. You have a powerfully accurate sense of yourself:
Those of us who are evenly balanced and conscious of our mind, body, and soul have developed this deep sense of self-intuition over many lifetimes. When you're able to look inside and reach not only your consciousness but also your subconscious, or what's hidden under the surface and is not so obvious, then you have successfully honed your soul's connection with your real self.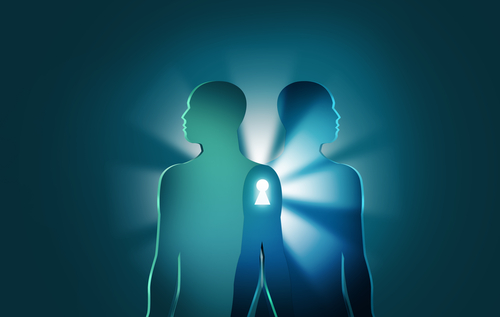 4. You feel an attraction and kind of kinship for a particular era, place, or civilization:
When you are drawn to a certain culture or time period and you don't quite know why you are so attracted to it, you just are, it's your past life influencing your current one. Many people believe that having an inexplicable attraction and feeling of connection to times, places, cultures, societies, and environments is something that gets carried over and remains with your soul from a past life.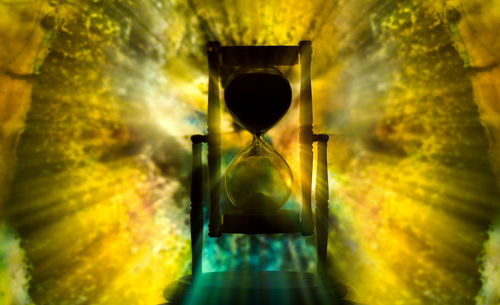 5. You have the same dream over and over again:
Recurring dreams are believed to signify recollections of memories from your past lives. These types of dreams are often realistic and life-like, extremely vivid, and oddly familiar in all respects. They stick in your mind well after you have woken up and you can both see and recall minute details from them in your mind's eye even years later. That's because at one point those dreams may have been a reality and you lived them in another past life.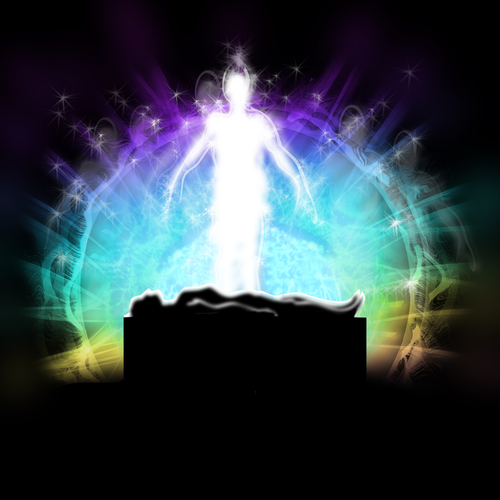 6. You oftentimes get a sense of Déjà Vu:
That feeling you get when you sense that you've seen or experienced something that you're currently in the midst of doing before is quite strange. Déjà vu is inevitable and uncontrollable. It always pops up suddenly and we can never prepare ourselves or expect it. It's believed that déjà vu is connected to our past life experiences and the more past lives you've led, the more instances of déjà vu you're likely to have.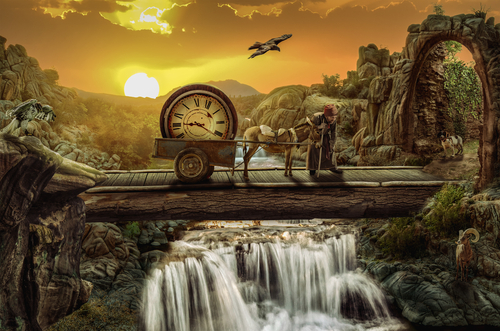 Can you remember any of your past lives? Do you think you have been reincarnated? 
Please Pass This Onto Your Family and Friends
––––––––––––––––––––––––––––––––––––––––––––––––
If you found this interesting keep reading to find out Which Zodiac Sign Is Your Perfect Match: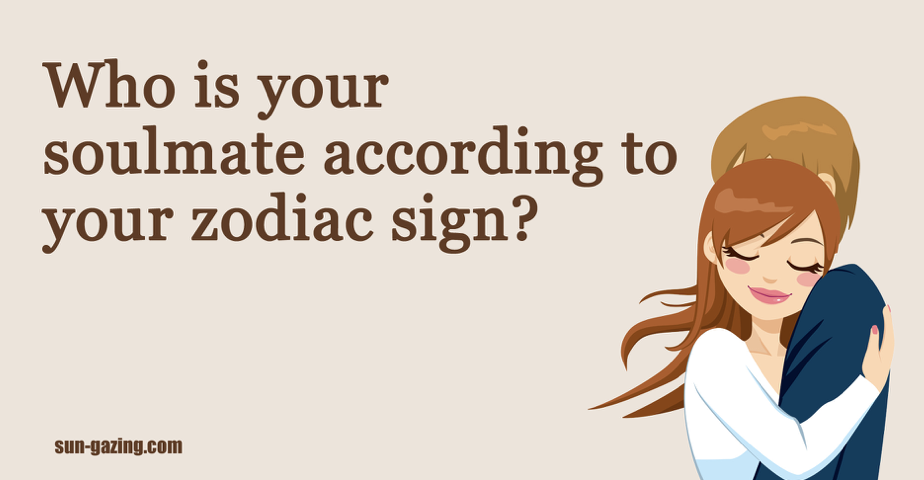 image via – Shutterstock.com
In the most basic of terms a soulmate is a person who you are meant to be and share your life with. The main idea surrounding soulmates revolves around the thought that both fate and destiny will eventually bring us together with that special someone who we are cosmically bound to end up with.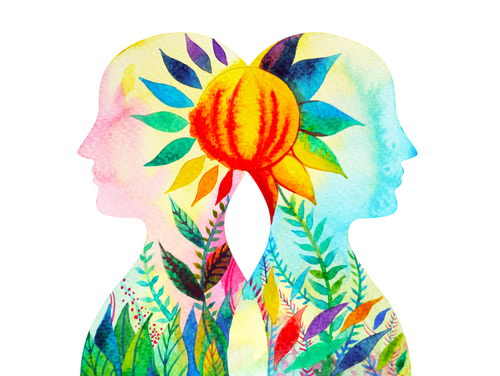 While this sounds promising and beautiful, the reality is much more complex and drawn out. Real life is messy and fairy tale endings can be hard to come by. Even still, the people who we end up falling in love with are often the ones that we are the most compatible with.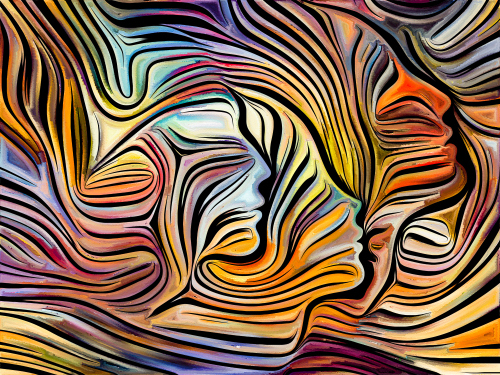 They balance us out and work with us in the sense that they compliment our flaws and abilities. Rather than drag us down, they build us up, and in the process make us better people. This tends to ring true even in the case of opposites attracting, there should be no issues so long as you're able connect on a deep and meaningful level.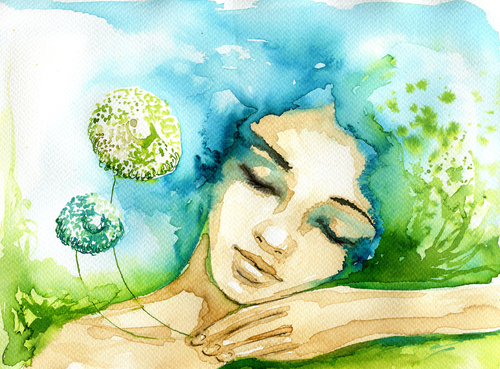 Finding your soulmate can be incredibly easy or a process that involves much trial and error. Some people are just plain lucky and find the one they're meant to be with early in life, whereas others search endlessly for 'the one.' While finding your soulmate can prove difficult to do, there is a way to tell if you're compatible with someone, by looking to the zodiac signs!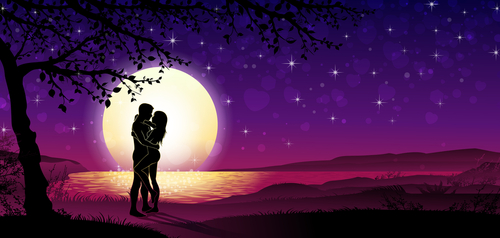 Each and every one of us falls somewhere under the twelve astrologically based zodiac signs. Our signs carry with them a wide ranging variety of information about a person's personality, character, destiny, emotional attributes, their strengths and weaknesses, and so much more.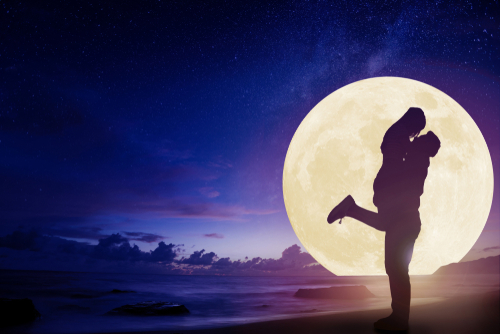 In turn, all of the signs are interlaced and linked together in a seemingly endless number of fascinating ways. These connections and traits form a web that can be read and interpreted to figure out many things. One of the revelations it holds are the other specific zodiac signs which you are the most compatible with. From that information you can thus determine who your soulmate is, all according to the zodiac!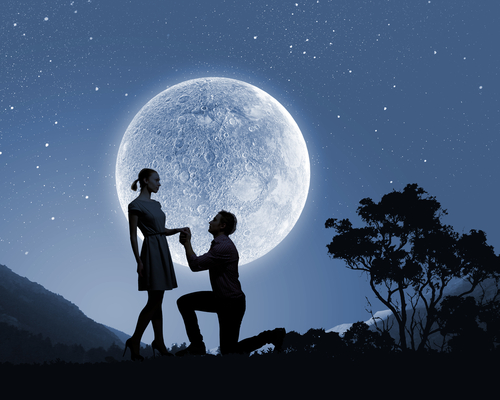 Have you found your perfect soulmate?
Please Pass This Onto Your Family and Friends
––––––––––––––––––––––––––––––––––––––––––––––––
If you figured out which Zodiac Sign Is Your Perfect Soulmate Keep Reading To Find Out The Signs If You Have Actually Found Your Soulmate: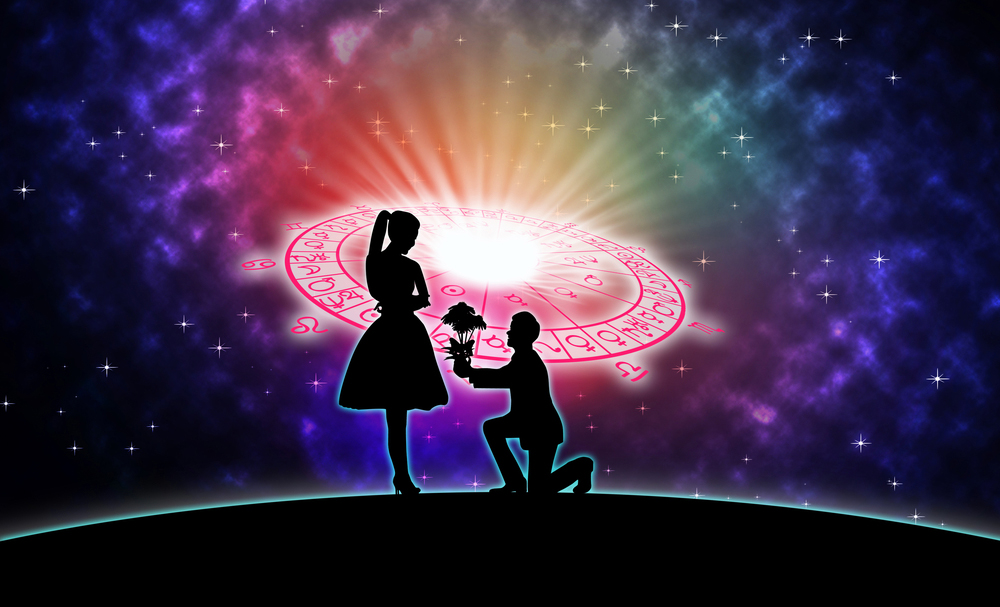 image via : shutterstock.com
Have you ever met someone and immediately sensed that they were special right from the start? It's as if the universe conspired to bring the two of you together and you've finally met your ideal match. Whether you realize it at the time or not, you've found your soulmate. A soulmate is a person who both compliments and completes you on every level. Whether it's physically, spiritually, mentally, or emotionally, the two of you just mesh. The chemistry comes naturally and your lifestyles and personalities connect smoothly.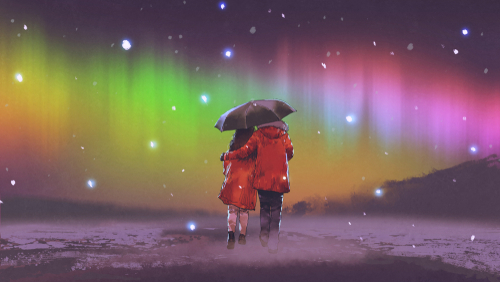 A soulmate balances you out and no matter what you may be going through or facing in life, they always seem to understand what you need and where you're coming from. You can count on them for help and advice, comfort and reassurance, friendship and love, and virtually anything else.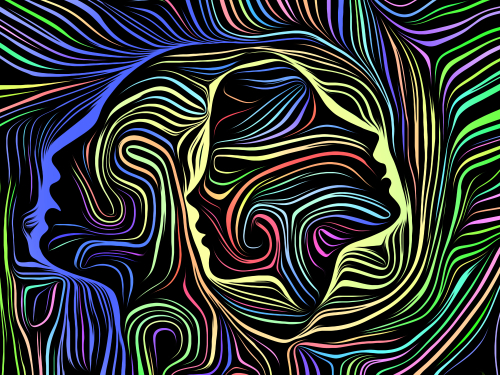 The instantaneous connection soulmates share doesn't fade or fizzle out, it grows deeper and stronger over time. They compliment each others flaws and build one another up, making their other half a better person in the process. Even if you have yet to meet your soulmate, don't worry about it because someone will come along in due time. As the saying goes, "good things come to those who wait," in the meantime here are the signs that tell you when you've finally found your soulmate: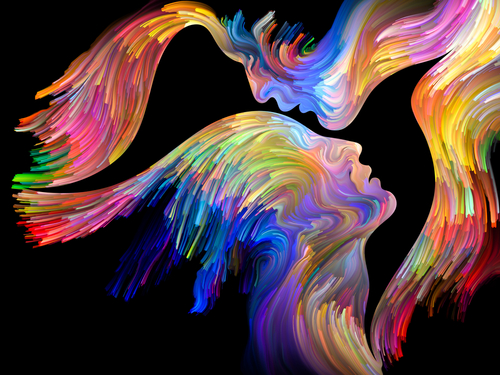 1. You both have similar dreams and goals that you're striving for. Whether it be career, family, heath and fitness related or more, both of you are similarly aligned.
2. Your sense of humor matches and they have a unique ability at getting you to crack up. After a few days of knowing them you'll probably already have a couple of hilarious inside jokes.
3. You love talking to them about everything and anything. No topic is off limits or taboo and you don't hold back any embarrassing details or information for fear of being judged.
4. There is a refreshing, total and complete lack of jealousy on both ends because you trust in each other and are wholly secure in knowing what you have together.
5. You apologize and say sorry whenever you're wrong or mess up and truly mean every word of it. You don't fight them any further once you realize you messed up and they accept your apology rather than dragging whatever the situation may be out any further.
6. They bring out the best in you. Maybe they challenge you or don't let you give up so easy and in doing so you end up accomplishing much more than you ever could have without them.
7. You always have each others back. They constantly cheer you on and encourage you to do your best, you stand up and support them in all of their endeavors, and vice versa.
8. You can read their thoughts and emotions like a book. No words are needed to convey what either of you may be thinking or going through, you just know and can sense what the other is feeling. That kind of completely silent intuition is rare to find, but soulmates share it.
9. You don't lie to each other. Even if you tried they'd see right through your falsehoods and would call you out on it. You know each other too well and are so open and honest that lying just doesn't come up.
10. They help you work through your troubles or any issues you may be having. A soulmate wants you to be your best and will work hard right alongside you to solve problems and get over hurdles in the way. They're often a great source of clarity and keep us focused and centered in the confusing situations we face.
11. There is magic between the two of you when you first meet and lay eyes on one another. It feels magnetic, exciting, and you instinctively know at that moment that you've met your soulmate. Listen to what your heart is telling you and go for it!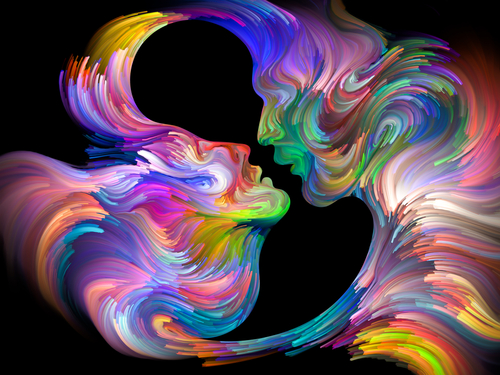 Have you found the one?
Please Pass This Onto You Family and Friends To See If They Have Found Their True Soulmate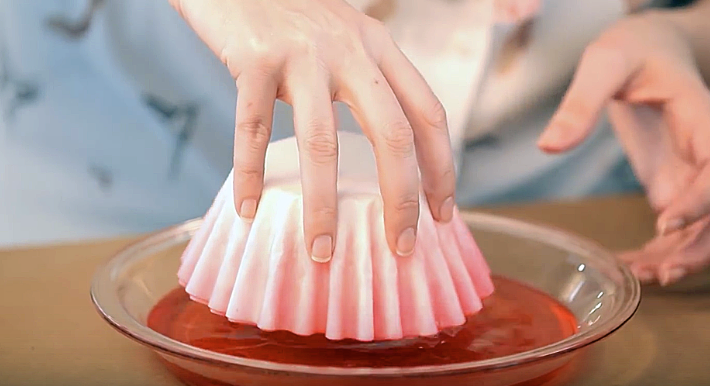 image via – youtube.com
When it comes to decorating for any seasonal holiday, you want to look festive and on-point without breaking your budget. There's no better way to achieve a fresh, spring or summer look than with these dip-dyed coffee filter flowers. While they may sound cheap and thrifty, which they are, they'll end up turning out beautiful and vibrant looking every time.
They're super easy and inexpensive to make even if you're not a crafty type of person. The homemade, handcrafted flowers make for some uniquely thoughtful decorations and they can be used as neat little candy holders or a centerpiece down a table. They're even perfect for gifting at any time of the year and no special occasion is needed to hand these beauties out. Present one to someone you appreciate and show them how much you care!
To make your own pretty dip-dyed flowers you will need the following items; coffee filters, food coloring, cups, scissors, a shallow dish or pie plate, warm water, a hot glue gun, a cooling rack, and a baking sheet. In the accompanying video Marianne from HGTV Hand-Made shows us step by step exactly how to make these flowers. Read on below for instructions and watch her transform plain old coffee filters into pretty spring blossoms.
In a shallow dish mix up the dye one color at a time, using a ratio of 10 drops of food coloring to one cup of warm water. Take a stack of about 10 coffee filters and place them upside down in the warm water. Remove them once you notice that the dye reaches the top edge of the filters and place them on a cooling rack to dry.
Make sure to place a baking sheet under the cooling rack to help contain the mess and catch any dye-colored water that drips off the filters. Now repeat the process with the other colors you want to make and allow them all to completely dry before moving on to the next step.
To make the flowers, start off by taking a paper cup and carefully trim it down with a pair of scissors so that it's about 1½ inches tall. Use a total of 3 coffee filters from 2 different colors each and stack one bunch atop the other. Flatten them down and fold them in half, then cut a 1-inch notch in each fold.
Fold it in half again (so it's in quarters) and cut a one-inch notch in the resulting fold, plus another notch in the middle of the fan-shape that you have at this point. Unfold it one time, so that it's still folded in half, and trim away the edges near each of the notches so that they end up resembling petal-like shapes.
To assemble each flower, take a cup and dab a little bit of hot glue in the center of it. Take one colored coffee filter, center it over the cup, and press it down into the glue. Fold the sides down roughly around the cup and then take another filter and glue it atop that one.
Take the third and final filter of that one color and glue it to both the bottom and up the sides of the cup, so that it's covered. Now take the 3 remaining filters from the second color and glue them all to the bottom of the cup. You can fan the filter edges out gently and arrange them so they look fuller, and now they're ready to use!
Let us know how yours turn out!
Please Share This With Your Family and Friends 🙂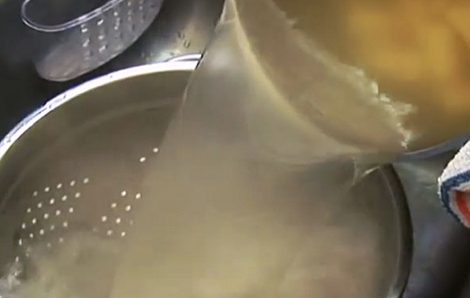 image via – facebook.com
Whether you're in the mood for some Italian cuisine or you're pressed for time and need to make dinner in a hurry, there's nothing quicker and easier to make than pasta. Most people always keep on hand at least a few boxes of pasta and a jar or two of tomato sauce. In fact, they're considered basic food staples in many households and who doesn't love a home cooked plate of spaghetti! Pasta is simply delicious and easy to make. Plus, if you ever need to feed a hungry group of people, a big pot of pasta and sauce is the perfect meal to serve.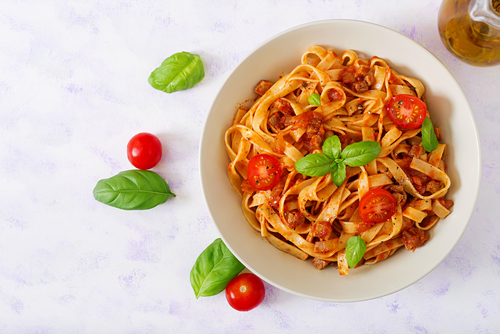 All that you really need to do is boil up some water, drop in the pasta, strain it, and dump some sauce in with the cooked noodles, right? Not exactly, if you're making it that way then you're doing it wrong. If you want to make perfect pasta that tastes amazing, you have to do it the right way. The following tips covered in this video clip will help you do exactly that, so check them out and learn the proper way on how to cook and sauce pasta.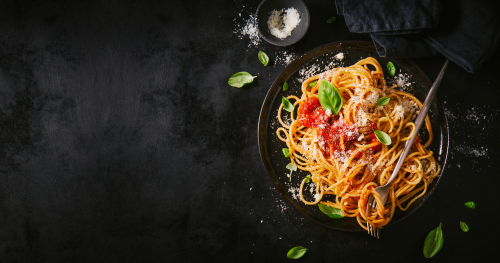 1. Add salt to the water, just before it begins to broil and before you place the pasta in the pot. This will make your pasta end up tasting a lot more flavorful and elevate it to a restaurant-quality level.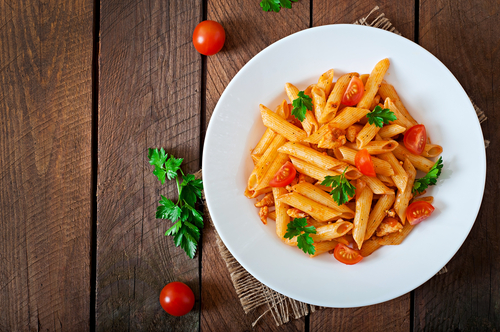 2. Do not add in olive oil to the water. If you add oil, the sauce will end up not sticking to the pasta, throwing the taste and texture off.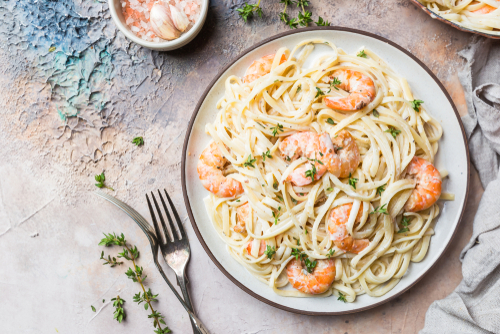 3. Don't follow the instructions on the box. Each type of pasta is different in regards to how long it takes to cook. It's better to taste taste and monitor it as you go along, that way it ends up how you like and prefer it. As for box instructions, oftentimes you don't need to cook it as long as recommended.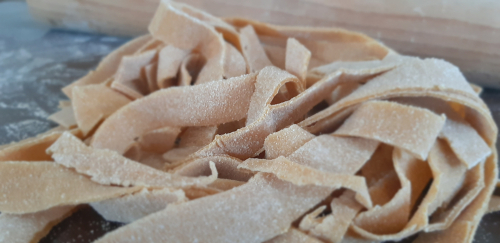 4. Get the correct type of sauce for your pasta. If you plan on pairing it with a healthier sauce, use wider noodles. If you are using a thinner or runny sauce, use pasta with folds, like campanelle or rotini. They work great for holding thinner sauces on.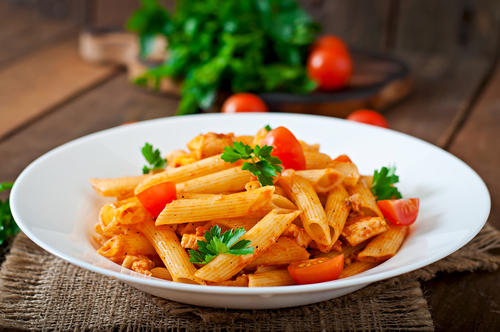 5. Before you drain the pasta, make sure to save at least half a cup of the starchy water it was cooked in. Then, once you've strained it, cook the pasta in the sauce and add in the starchy water you set aside. Cook it all together until the sauce is reduced and ready to serve.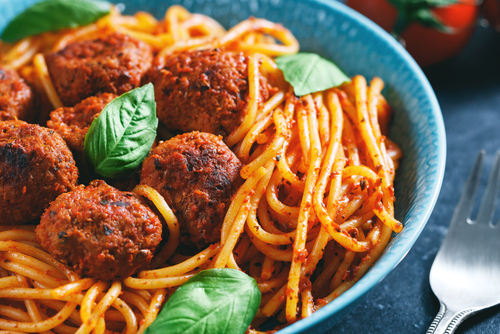 6. Finally, if you plan on adding any additional fresh herbs or spices to the mix, make sure to always add them in with the pasta and sauce last. This will help keep the flavor fresh.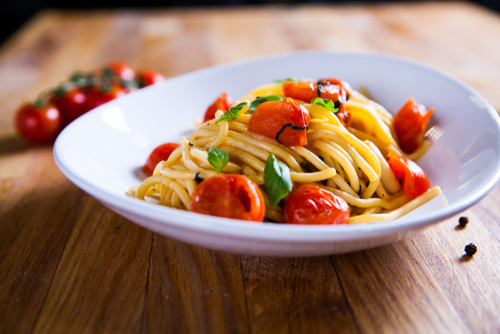 The next time you make pasta for dinner, be sure to try out all these tips and it will end up tasting perfect and absolutely wonderful.
Watch the tutorial video below for an in-depth look on how prep the perfect pasta:
Please SHARE this with family and friends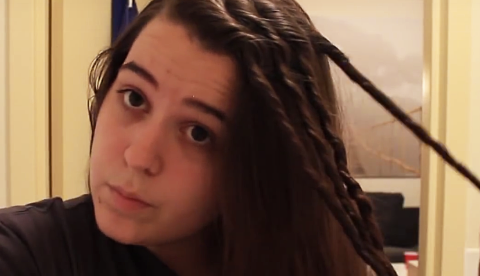 image via – youtube.com
If you are short on time in the morning and have flat or unruly hair, then you know how much of a pain it can be to try and style it into the perfect look. Most of the time people just throw their hair up in a bun or let it fall as it may. When it comes down to it, achieving beautiful looking hair is hard to do outside of a salon, especially perfect curls.
It takes time, patience, and a lot of heat and products to get bouncy, frizz free curls. At least that's what many women commonly assume. However, there is a much easier, less expensive alternative to traditional assumptions and methods of curling hair. Best of all, you can do this yourself at night right before you go to bed. When you wake up all you need is 5 minutes or less for your hair and that is it!
There is no heat, irons, or dryers necessary for this, you don't even need to shower, but you will need a brush, a hair tie, and a few bobby pins. First you should brush your hair to get any tangles out and make it easier to work with. Get your hands wet and then run your fingers through your hair so that it's evenly damp all around.
Separate out a small chunk of hair as if you were going to curl it with an iron, and begin to twist it around until it coils up tightly. Hold that piece with your free hand and move onto the next section of hair and twist that up. Repeat until your whole head of hair is all twisted up.
Secure the twists up into a secure bun and pin any loose pieces with a bobby pin or two. If any of the ends or twists pop out of the bun just twist them back up and tuck them into the elastic. When you're finished with that you can mist some hairspray on and then head to bed.
When you wake up simply take down your hair and separate the twists. You can tussle it up and disarrange it for a messier look and add more hairspray to hold the curls better. For a quick volume boost, try flipping your hair over and spritz on some hairspray, then crunch up your hair.
Wait a few seconds for the hairspray to dry and flip your head back up. All in all it will only take about 5 minutes or less to style your curls and you'll look great. It really is this easy to master and this technique can give you frizz free, bouncy, beautiful curls.
There's no need for any products or gadgets, and since it's done overnight you'll free up a lot of time in your morning routine yet still look great. This video will show you exactly how to curl your hair and it provides a lot of great tips on the process. Check it out and try it tonight!
Please Share This Overnight Hair Trick With Your Family and Friends 🙂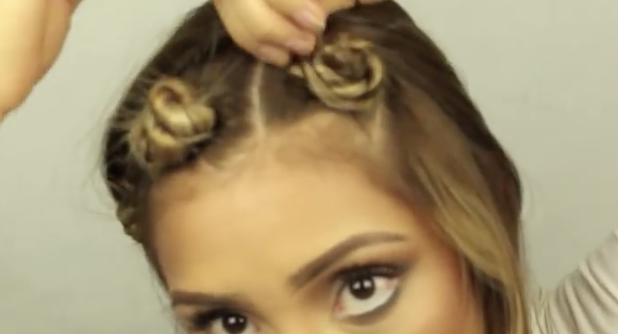 image via – youtube.com
If you love the way that curly hair looks and feels, but lack the time and patience it requires, then you have to check out this tutorial on how to easily attain a head full of bouncy curls. You don't even need to use a curling iron or any heat with the Real Beauty by Cynthia technique covered here.
It's perfect for people who are short on time in the morning and for those who have flat or unruly hair. Instead of just throwing your hair up in a bun or letting it fall as it may, wake up and spend less than five minutes styling your hair. That's all you need and it's really easy to master this technique. So if you want bouncy, frizz free, and beautifully defined curls, this video will show you exactly how to twist your way to them!
As mentioned above, there's no heat, irons, or dryers necessary for this and you don't even need to shower, but you will need a brush or comb, texturizer (Cynthia uses L'Oreal), and some bobby pins. First, brush your hair to get any tangles out and make it easier to work with.
Take a section of hair and add a tiny bit of texturizing cream, combing it through your hair. Twist the hair section up into a knot and secure it closely to your head with a couple of bobby pins. Repeat these steps on each section of hair you twist up, until all of it has been sectioned off and secured into place.
If you do this right before you go to bed at night when you wake up your hair will be ready to unravel and style. If you do it earlier in the day then at a minimum you should wait a few hours until you're positive that all your hair has completely dried and set before taking it out.
Either way, the longer you keep the twists and bobby pins in, the better. When you wake up, or are sure that your hair is dry, simply take a section of hair and remove the bobby pins before unraveling the twists and separating them as you go.
You can tussle them up and disarrange it for a messier look and add a little hairspray to better hold the curl in. For a quick volume boost try flipping your hair over and spritz some hairspray near the roots only, wait a few seconds for it to dry, then flip your head up.
At the most it'll only take about 5 minutes to style your curls and you'll look great with minimal effort and no heat!
Please Share This With Family and Friends 🙂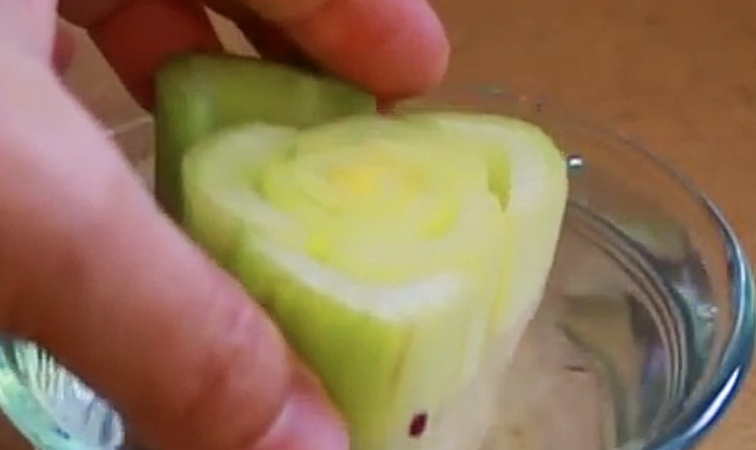 image via – youtube.com
If you are like me, and have always loved the idea of growing your own fruits and vegetables, but have never given a fully constructed vegetable garden a whirl, the following video below is for you. The official start of Summer is only a few days away, so this is the perfect time to watch this unique approach to enjoying your own fruits and veggies all summer.
Although we all have the option of composting food scraps, instead of just throwing them in the garbage, Cobi Kim shows us a far cooler and more productive way to deal with food waste. She actually illustrates how simple it is to GROW A GARDEN FROM KITCHEN SCRAPS!
I never thought of being able to grow my own PINEAPPLES! Instead of tossing the crown, Cobi shows you how to ready it to be placed in water, in order to develop substantial roots. After 3 weeks it is ready to be planted in the soil.
Similarly, you will be shown how to cut the bottom of a celery stalk, to be placed in water until the root growth readies it to be planted outside. Check out the video for complete details for these items, as well as transforming ginger, garlic, green onions and round onions into a lush and satisfying fruit and vegetable garden!
Have you tried this?
Please SHARE This With Family and Friends 🙂