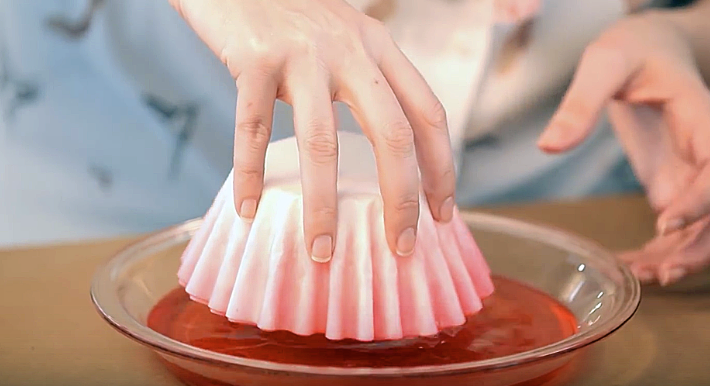 image via – youtube.com
When it comes to decorating for any seasonal holiday, you want to look festive and on-point without breaking your budget. There's no better way to achieve a fresh, spring or summer look than with these dip-dyed coffee filter flowers. While they may sound cheap and thrifty, which they are, they'll end up turning out beautiful and vibrant looking every time.
They're super easy and inexpensive to make even if you're not a crafty type of person. The homemade, handcrafted flowers make for some uniquely thoughtful decorations and they can be used as neat little candy holders or a centerpiece down a table. They're even perfect for gifting at any time of the year and no special occasion is needed to hand these beauties out. Present one to someone you appreciate and show them how much you care!
To make your own pretty dip-dyed flowers you will need the following items; coffee filters, food coloring, cups, scissors, a shallow dish or pie plate, warm water, a hot glue gun, a cooling rack, and a baking sheet. In the accompanying video Marianne from HGTV Hand-Made shows us step by step exactly how to make these flowers. Read on below for instructions and watch her transform plain old coffee filters into pretty spring blossoms.
In a shallow dish mix up the dye one color at a time, using a ratio of 10 drops of food coloring to one cup of warm water. Take a stack of about 10 coffee filters and place them upside down in the warm water. Remove them once you notice that the dye reaches the top edge of the filters and place them on a cooling rack to dry.
Make sure to place a baking sheet under the cooling rack to help contain the mess and catch any dye-colored water that drips off the filters. Now repeat the process with the other colors you want to make and allow them all to completely dry before moving on to the next step.
To make the flowers, start off by taking a paper cup and carefully trim it down with a pair of scissors so that it's about 1½ inches tall. Use a total of 3 coffee filters from 2 different colors each and stack one bunch atop the other. Flatten them down and fold them in half, then cut a 1-inch notch in each fold.
Fold it in half again (so it's in quarters) and cut a one-inch notch in the resulting fold, plus another notch in the middle of the fan-shape that you have at this point. Unfold it one time, so that it's still folded in half, and trim away the edges near each of the notches so that they end up resembling petal-like shapes.
To assemble each flower, take a cup and dab a little bit of hot glue in the center of it. Take one colored coffee filter, center it over the cup, and press it down into the glue. Fold the sides down roughly around the cup and then take another filter and glue it atop that one.
Take the third and final filter of that one color and glue it to both the bottom and up the sides of the cup, so that it's covered. Now take the 3 remaining filters from the second color and glue them all to the bottom of the cup. You can fan the filter edges out gently and arrange them so they look fuller, and now they're ready to use!
Let us know how yours turn out!
Please Share This With Your Family and Friends 🙂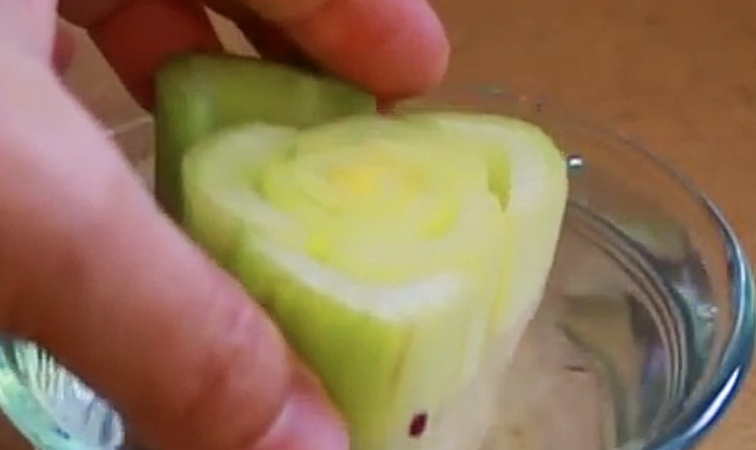 image via – youtube.com
If you are like me, and have always loved the idea of growing your own fruits and vegetables, but have never given a fully constructed vegetable garden a whirl, the following video below is for you. The official start of Summer is only a few days away, so this is the perfect time to watch this unique approach to enjoying your own fruits and veggies all summer.
Although we all have the option of composting food scraps, instead of just throwing them in the garbage, Cobi Kim shows us a far cooler and more productive way to deal with food waste. She actually illustrates how simple it is to GROW A GARDEN FROM KITCHEN SCRAPS!
I never thought of being able to grow my own PINEAPPLES! Instead of tossing the crown, Cobi shows you how to ready it to be placed in water, in order to develop substantial roots. After 3 weeks it is ready to be planted in the soil.
Similarly, you will be shown how to cut the bottom of a celery stalk, to be placed in water until the root growth readies it to be planted outside. Check out the video for complete details for these items, as well as transforming ginger, garlic, green onions and round onions into a lush and satisfying fruit and vegetable garden!
Have you tried this?
Please SHARE This With Family and Friends 🙂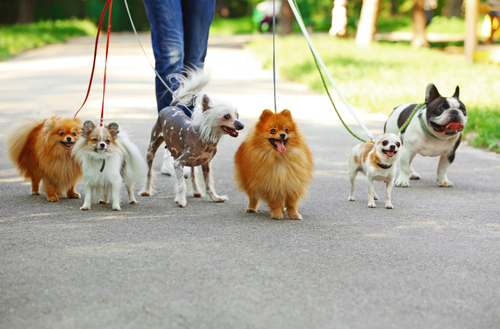 I'm sure you've had the experience of walking out your front door barefoot on flagstone or blacktop on a warm day, and your feet feeling a burning sensation within seconds. The air can feel quite comfortable, in the high 70's to 80 degrees Fahrenheit, yet the sun-drenched pavement is scorching to the bottoms of our feet. We run inside to get sandals or flip-flops before walking out on hot cement again!
The pads of a dog's paws offer some protection against the heat of pavement, but very often that natural protection is not enough. In the video you are about to watch below, the man uses an instrument to show us the actual heat of blacktop and even non-blacktop surfaces on a sunny day that is only 80 degrees outside. You will be shocked to see the difference in degrees between the air and the surfaces your dog's paws will be forced to endure!
According to "Pet Sitters", 120 degree Fahrenheit surfaces (common on an 85 degree day) will be painful for dogs, but won't permanently damage their paws. However surfaces at 140 degrees will cause permanent damage within one minute, and at 150 degrees dog's paws will immediately burn and blister! In warmer climates like Florida, such daily hot surfaces are to be expected, and can occur in summertime all around the country.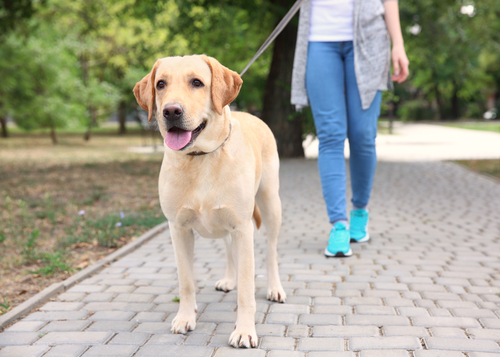 The thermometer carried by the man in the video to measure surface temperatures, isn't something most people carry, so taking precautions suggested by "Moon Valley Canine Training" will help to ensure that your pup's paws are protected.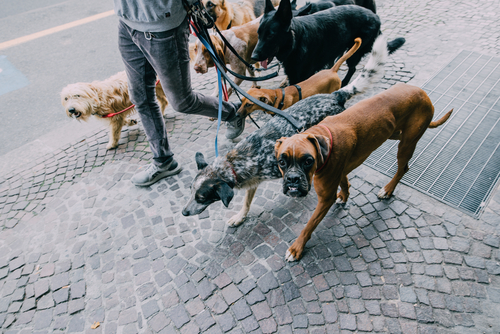 They suggest placing the back of your hand on the pavement for 5 seconds; if that hurts then the surface is unsafe for your dog. "Dog shoes", disposable dog booties or socks are available if you have to take them onto dangerously hot surfaces. Walking them in the morning, staying on grassy surfaces, and moisturizing your pup's paws will also help.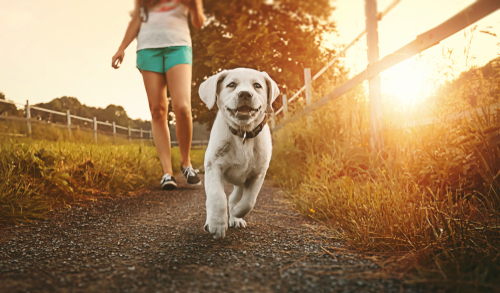 Please SHARE This With Your Family and Friends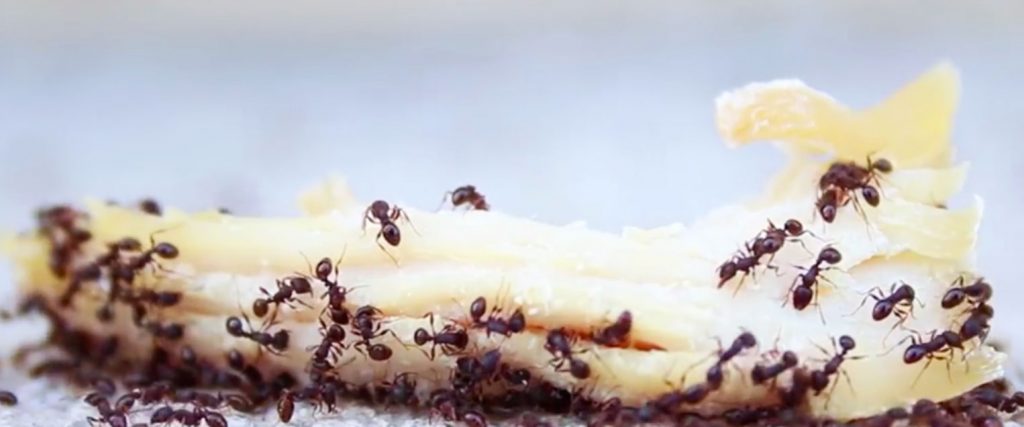 Spring and Summer are almost here, at least for half the earth, and with it comes great outdoor activities and freedom from the cold!  However, there are some annoying things that come along with summer treats, that could use a clever remedy.  YouTuber Grant Thompson has come up with 10 SUMMER LIFE HACKS, that you don't want to miss in the video below!
You will be amazed at the cool tips he's come up with, from getting rid of ants naturally by making homemade corn meal, to ridding your home of fruit flies which are everywhere during this season.  We all love hamburgers on a bun, but it's usually a messy eating experience, often embarrassing when you are out with friends…he's got a trick that's foolproof!
Every kid loves a popsicle…but ohhh those sticky hands..Thompson has the cutest trick for that one!  Going to have a relaxing day at the beach and getting to go into the water together is always a problem…how do you keep your valuables secure and hidden?  This hack is great!
These and 5 other Phenomenal Hacks are offered in the footage you are about to watch.  Let us know which are your favorites.
Please SHARE Summer Life Hacks With Your Family and Friends!  🙂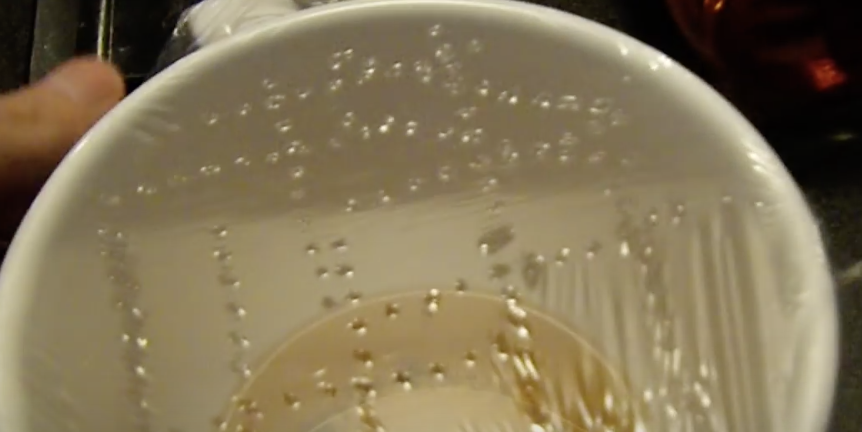 A fruit fly infestation in your home can be more than a bother.  These tiny pests, also known as gnats, can often become unbearable. It can require disposal of fruits and vegetables, replacing cleaning supplies, fixing suspect drains and plumbing and on and on.
After attempting all of these fixes you may find yourself still battling the infestation.  This is due to the fact that the breeding of these gnats is rapid. If you have run out of patience with these annoying pests, there is a simple solution that I truly wish I knew about years ago!
All you need is a cup, some apple cider vinegar, plastic wrap and a device to poke very tiny holes like a toothpick.  This DIY will show you what to do with these simple products to finally take care of the problem. Watch this simple video, and your problem will be solved. It is the perfect life hack with spring in full swing and summer right around the corner!
Please Share this with friends and family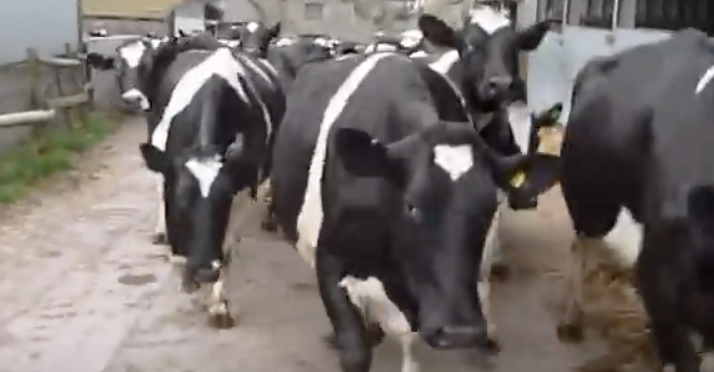 It's been a long and freezing cold winter, that have made us all who have experienced it, feel like we've been held captive.  Many of us enjoy the seasons, but enough is enough!  That moment where we first smell the first scent of spring and the warmth of the sun on our skin, is a welcome relief. Fresh flowers, buds on trees, the birds and the bees, crickets, cicadas and all the sounds and smells of the warm seasons. That incredible moment when you take that first Spring deep breath of fresh air and your olfactory nerves just know it's time to finally say adios to winter!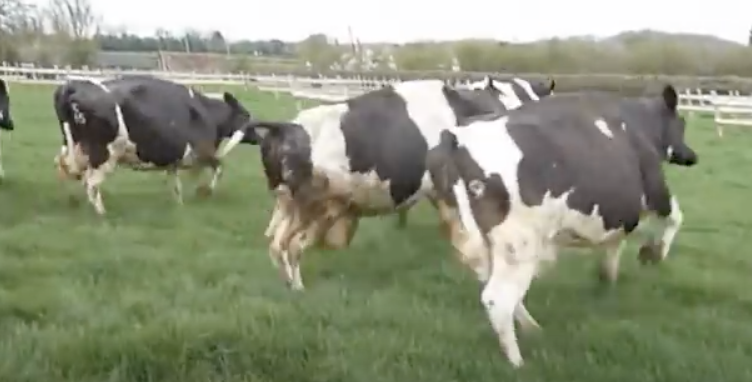 Spring Fever hits! That great feeling of going outside without coats and hats and scarves is here.  That sense of freedom is intoxicating when we are no longer cooped up by the inclement weather of winter.  Well, we aren't the only ones who are ready for Spring! Many animals hibernate, migrate, or just find a nice spot where they can survive the cold winters.  These Dairy Cows have to stay inside in the warmth and don't get to go outside all winter.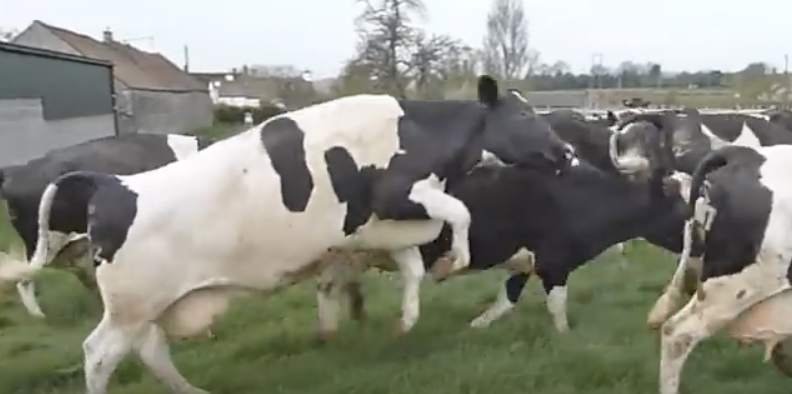 Watch this delightful video of dairy cows,  who are let out the barn doors to romp in the grass, after their long hard winter.  The scene is just delightful to watch. The joy the cows are feeling just emanates of them as they trot around happily in the fresh grass! Watch and enjoy these beautiful animals play like young children!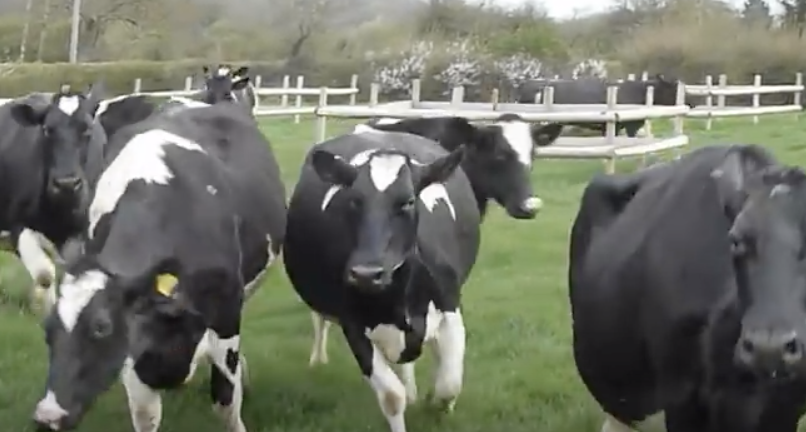 Please SHARE With Family and Friends