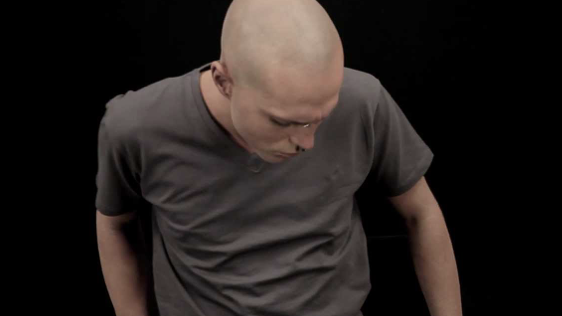 I didn't know what to expect when this video started. At first, the man referred to as "zombie boy" looks like a normal person you would see walking down the street. Since I knew his nickname, I expected something crazy to happen, but nothing could have prepared me for the transformation that took place next. As it turns out, what meets the eye at first glance is not always the case upon further inspection.
When we first see or meet someone, we form impressions, or prejudgments of that person based on our experience with others who share similarities. It is impossible to avoid doing this, but a good lesson we are taught over and over again is that we should try not to judge a book by its cover.
This video is a new take on this idea, presented in reverse to show us how much our first impression informs our view of a person. If you are like me, you didn't have a strong impression, negative or positive when I first saw him.
But as he removed the heavy layer of professionally applied makeup that was covering his entire body, the impressions and associations started to form. If they had started the video with a picture of zombie boy as he looks at the end of the video, I would have formed those impressions almost immediately.
By showing the process in reverse, the makers of this video uncover our own preconceived judgments and buried stereotypes at the same time as they uncover the tattooed skin that lies hidden beneath the makeup. Once again, we are taught the valuable lesson that things are rarely as they seem at first glance!
Please Share With Family and Friends