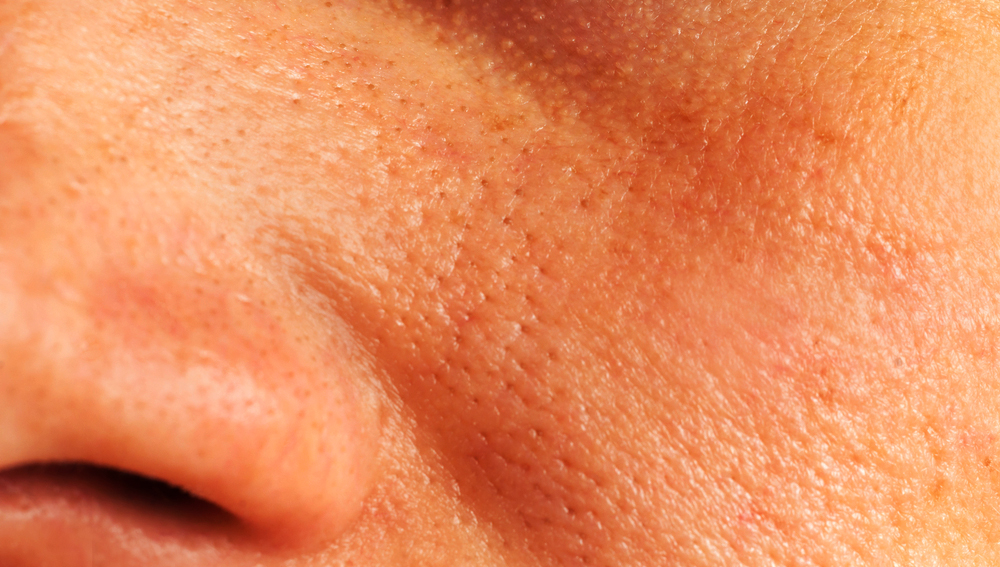 Large pores are a frustrating beauty issue for many people. The unsightly blemishes are commonly seen as a sign of oily skin, but that's just the main possible cause. While some people do have overactive oil glands, oftentimes larger pores begin to appear as we age and our skin starts to lose elasticity and moisture.
There are many products available on the market that have been touted as effective at shrinking pores. They promise users a youthful new glow and miraculous results, yet most of them don't do anything and are ineffective. Some even damage the fragile skin on our faces because they contain extremely harsh and abrasive ingredients that do more harm than good.
Instead of enduring more pain or wasting more money in search of a solution, try a more gentle approach like this 100% all-natural method. It only requires one simple ingredient that's inexpensive and chances are it's much more effective than anything else you've tried so far at minimizing pores. All you need is baking soda and warm water. Baking soda has long been used in a number of at home beauty treatments, the recipe and directions for the pore minimizing baking soda scrub are as follows:
In a small bowl combine two tablespoons of baking soda and a few drops of water. Add the water slowly because you don't want to make the mixture runny, rather you want a paste-like consistency. Gently massage the mixture onto your face using a circular motion. Do this for 30 seconds, no more no less, before rinsing if off with cool water. Finish up by applying moisturizer or doing whatever your normal skin routine consists of. You should aim to do this application every day for one week straight, but those with sensitive skin should cut it back to 2-3 times a week. After the first week, you'll only need to use it once a month or every 2 weeks. Over time, this will tighten pores and many people have reported that it works!
Part of what makes baking soda so effective at cleaning in general is that it's efficient at regulating pH because it's neither too acidic, nor too alkaline. Rather, it falls right around the middle. Thus, when baking soda interacts with things that are either acidic or alkaline it naturally reacts and neutralizes them. That's why baking soda is so great at maintaining balanced and neutral pH levels, and when you add it to water and apply it to your face, your cleaning your skin naturally and getting all of the gunk that's clogging your pores out. Perhaps best of all, it's extremely affordable and won't harm the environment, like most of the ingredients that are found in beauty products do.
Here are two other all-natural pore minimizing remedies:
Lemon Juice and Egg White Masque- Combine 2 egg whites and beat them until frothy, then add in the juice from half a lemon. Smear the mask onto your face, being careful to avoid the eye and mouth areas. Once the mask has dried, or after about 30 minutes, rinse it off with warm water, pat dry, and apply moisturizer.
Tomato and Lime Juice Treatment- Combine 1 tablespoon of tomato juice with 2-4 drops of fresh squeezed lime juice. Stir until well blended then soak cotton pads in it and place them on your face. Keep them there for 15 minutes before removing and rinsing your skin off with cold water. *Do not leave this on any longer than 15 minutes because citric acid can burn delicate skin.
Try one of these applications tonight before bed and see the results for yourself!
Please SHARE This With Family and Friends