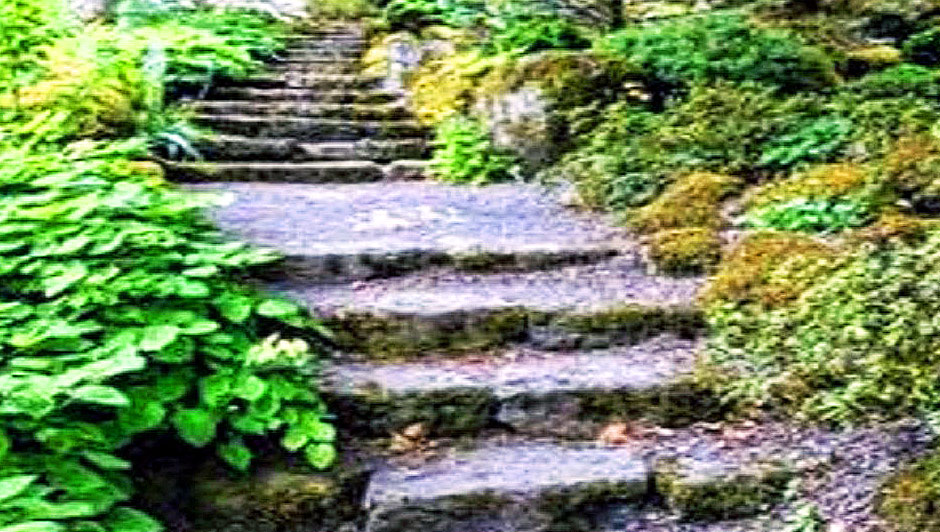 image via – youtube.com
In the 1970's Jane and Steven Frye met and fell in love while studying pottery in art school.  Soon after they graduated, they got married and then moved to Elk Falls, Kansas where they bought a house in the small, quaint town.  It was there that the couple set up shop and began their own business, Elk Falls Pottery, where they made all sorts of ceramic goods. Business was good and they became well known throughout the Midwest for their well-made, hand crafted, high quality pottery.
In 2004 the couple were in the market for a larger property and wished to expand both their house and their business.  When they came across Maude Frakes estate, they jumped at the chance to buy it. Comprised of a house, barn and a couple of outbuildings on 600 acres of land, the estate was big and exactly what they were looking for.  There was only one problem; it had been sitting vacant for decades and was in a state of complete disrepair.
Originally built in 1896, Marian and Maud Franks had bought the house in 1904 and lived there happily for years until Marian died in 1930, at which time Maude turned into a local philanthropist of sorts.  She would hire farmers and others down on their luck during the Great depression, employing them to make ornate stone and concrete sculptures which she placed throughout the gardens on the property. By the time she was done there was folk art and ceramic sculptures scattered all over the estate.
Most of the sculptures are of elephants, Maude absolutely loved them and incorporated them into just about everything.  There were an estimated 1500-1800 elephant statutes, from ones climbing on stone trellises to others carved into trees and stones, there was even one that sprayed water into the swimming pool with its trunk.  In 1954 Maude passed away, the house was boarded up and sat vacant for years. Nature started to reclaim the gardens and statutes while the house slowly fell apart.  
Once the Frye's came onto the property the first thing that they did was dismantle all the destroyed buildings and use the wood to help rebuild the house and barn.  It was during this construction that they found something in the yard that they took to the Grassroots Art Center in Lucas, Kansas to have checked out.
The Art Center's experts believe that the rounded statute is among one of the first pieces of folk art ever made by a woman in the state of Kansas.  They also uncovered rare stones and fossils, benches, tables, a tipi, and gazebo, all made out of stone.
The artwork is what first drew the Frye's to the estate and after finding so many special and unique features throughout it, they decided to expand their business even further.  They turned it into Elk Falls Pottery and Bed and Breakfast, so now anyone who wishes can stay there and check out all the interesting artwork.

Watch the video below for the full story:
Please SHARE This With Family and Friends