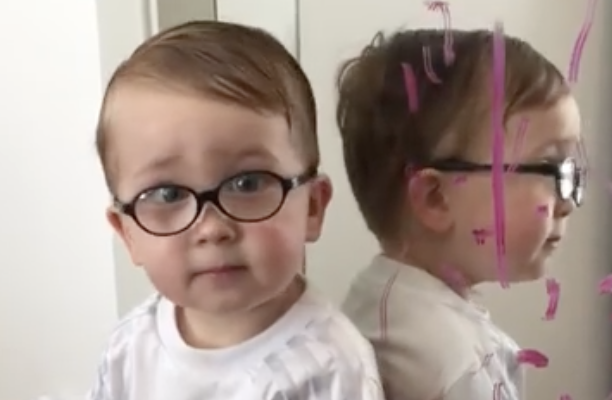 image via – youtube.com
Laura Hopkins has discovered lipstick covering her mirror, in let us say, a very modern art impression.  Her two-year-old son is standing next to the mirror, when mom asks if he knows anything about how the lipstick got on the mirror.
His response is one of those moments that can only come "out of the mouths of babes".  His tiny British accent along with his little eyeglasses, reminiscent of Harry Potter, make this short video all the more adorable and hilarious.
He is quick to blame the lipstick artwork on a famous superhero, who clearly moved quickly to make mischief and disappear!  He "tattles" to his mum with such certitude, that there is no question that he actually saw the mystery man in action.  It's a short clip that will give you a giggle…'kids say the darnedest things'!
Enjoy the video below!
Please SHARE This Video With Family and Friends Who Need a Smile Today! 🙂