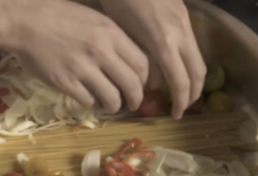 image via – YouTube.com
Pasta is one of the quickest, easiest, and most versatile types of food to cook and it can be prepared it in countless different ways. Even people who are far from culinary aces know how to whip up a pot of steaming spaghetti. The most common way to go about cooking pasta is in the centuries old traditional manner which starts off the process with a large pot of water.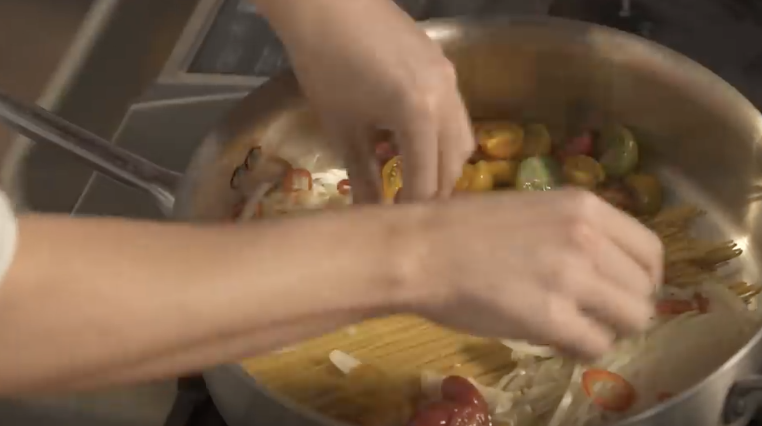 Some people add a few shakes of salt or a drop of olive oil to the water before placing the pot on the stove and heating it to a boil. The pasta then gets dropped in and cooked until it's done. All that's left to do is add on some sauce, pesto, butter, seasonings, or whatever else you prefer, it's that easy!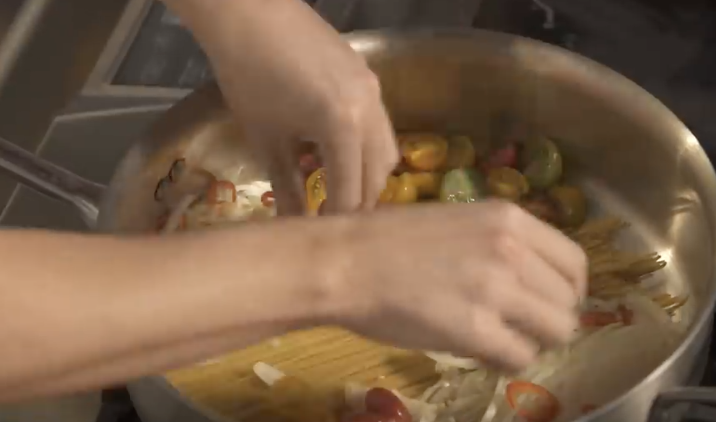 However, there's a better and more efficient way to properly whip up a delicious batch of the family favorite food. Cooking pasta with this alternative method eliminates the all too common problem of having to cook sauces and sides in different pans and therefore cuts down on the pots you have to watch and then clean afterwards. Instead, you only need to use one single pan to cook all of the ingredients in and you're left with perfectly prepared noodles that the whole family will love.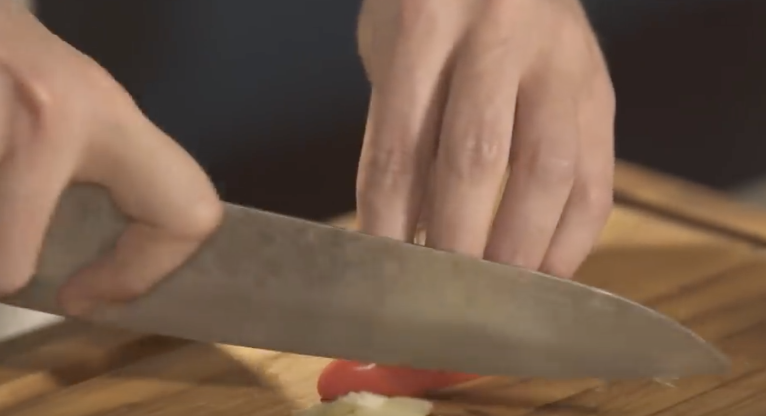 Below is a list of ingredients and directions on how to make one pan pasta. The accompanying video shows you every step of the process and exactly how delicious and scrumptious this dish looks so be sure to check it out for more information.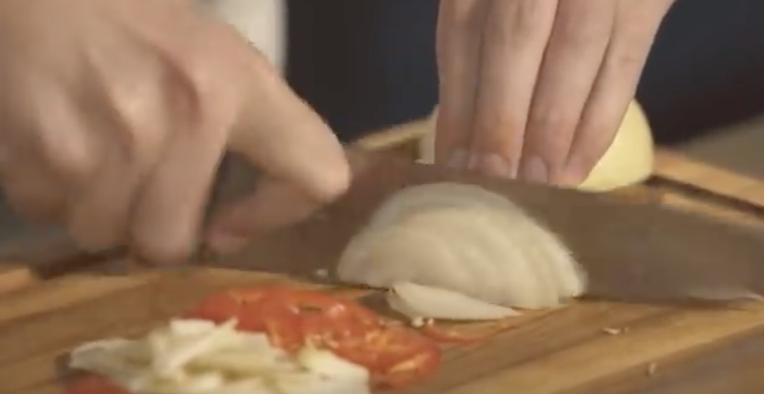 Ingredients:
– 200 grams spaghetti – 200 grams cherry tomatoes, sliced in half – 100 grams baby spinach leaves – 1 small onion, finely sliced
3 garlic cloves, finely sliced – 1 red chili, finely chopped – small handful of basil leaves, roughly chopped – 2 tablespoons extra – virgin olive oil – 50 grams pecorino cheese, grated – sea salt and ground pepper, to taste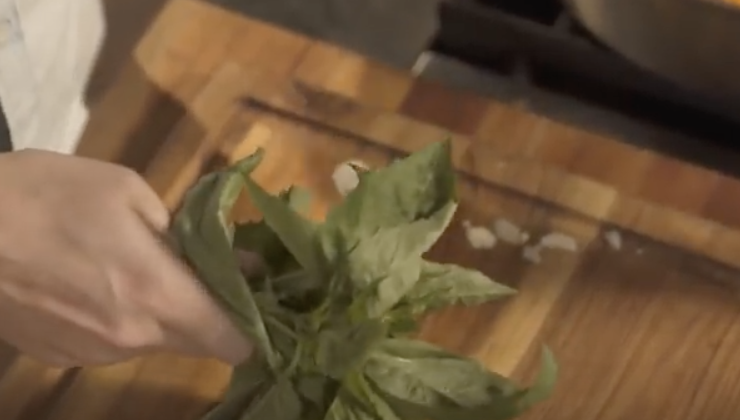 First slice the cherry tomatoes in half and then finely slice both the onion and garlic cloves. The red chili should be finely chopped up but the basil only needs to be roughly chopped. Take a large frying pan and place the pasta on the bottom center, then arrange the onions on both sides.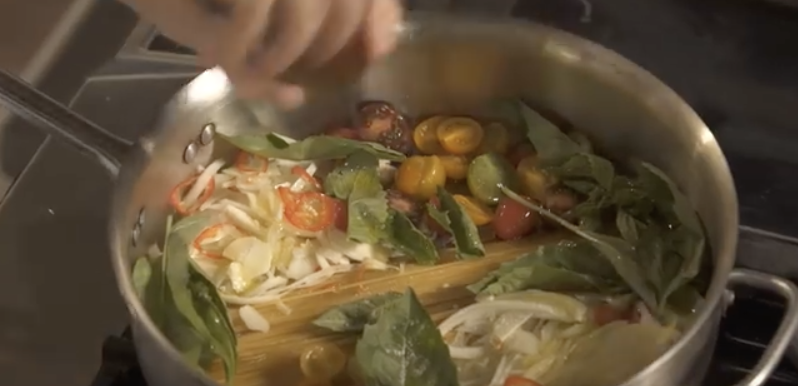 Add in the tomatoes, spinach, garlic, and chili to both sides of the pan and sprinkle the chopped basil atop it. Drizzle on the olive oil, shake some salt and pepper on, then add 600 ml of water (or chicken stock).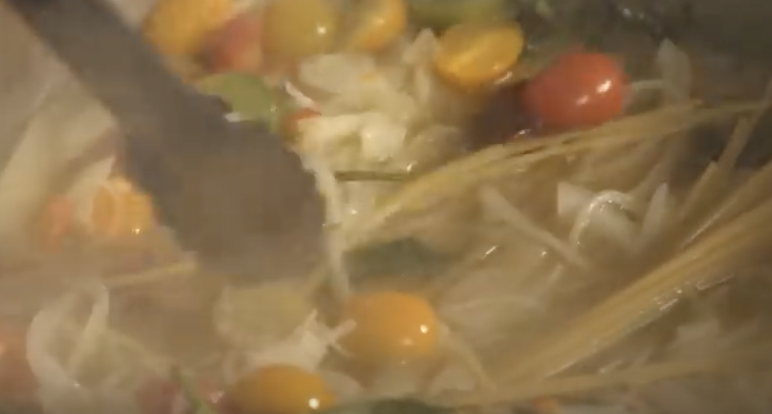 Place the pan over medium-high heat and bring it to a boil. For al dente pasta, cook for approximately 9 minutes, stirring regularly with tongs. For a more well done, softer pasta cook for a minute or two longer.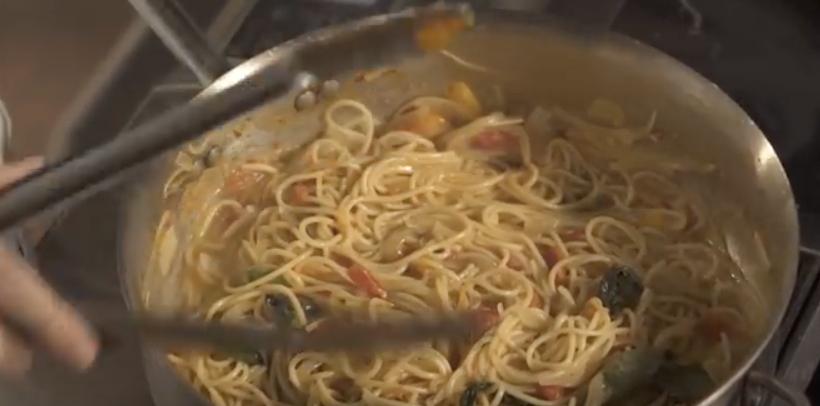 Remove the pan from the stove when most of the liquid has evaporated and created a yummy sauce. Add in the pecorino cheese, a little more basil if you'd like, and salt and pepper to taste. Serve and enjoy!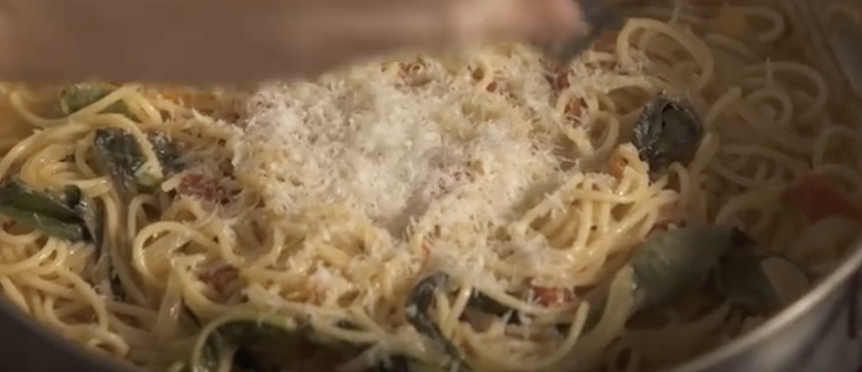 Please Share This Recipe With Family and Friends 🙂