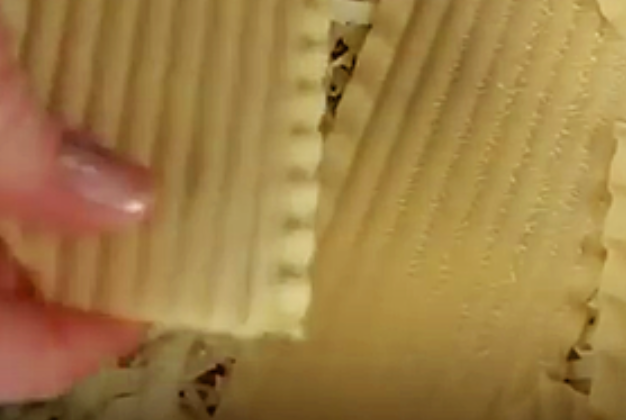 image via : youtube.com
Moving can be extremely stressful in more ways than one, especially for our animal companions. When they first step foot into their new home it's both exciting and terrifying all at once and they can quickly become overwhelmed by the experience. That's because a new house is full of different types of strange smells, unfamiliar sights, and sometimes there are even new rules that pets have to get used to, like no going on the couch or upstairs.
Our four-legged friends often need a little extra time and space to process and become accustomed to their new surroundings. Once they settle in after a bit, it's as if they've always lived there. It's always interesting to see how animals approach and explore their new digs, especially dogs.
Compared to cats, they're quicker, more animated, and much less cautious. A dog will run around sniffing out every single nook and cranny they come across, whereas cats run and hide under furniture. Some dogs will even run and jump straight into the new swimming pool, which is exactly how one adorable puppy named Christy reacted when she saw that her new house came with an in-ground pool in the backyard!
When the little snow-white West Highland Terrier caught her first glimpse of the pool, all her attention immediately was focused on getting outside to see it up close. Christy happily spun in circles, jumped up on the screen, and barked in delight at the awesome new upgrade in her life.
She was so excited that her little tail was wagging back and forth at a hundred miles an hour and when the door finally slid open she wasted no time and bolted right outside. She went full speed straight ahead without hesitating even the slightest bit and jumped right into the water like a champion! she ended up in the pool! She didn't hesitate in the slightest and jumped right into the water like a champion.
As soon as she ended up in the pool Christy looked like she was on cloud nine as she swam around blissfully, nipping here and there at the water. The excited pup doggy paddled over to the stairs, got out, and ran to the other end of the pool to jump in and do it all over again.
After watching this little Terrier's reaction, it's safe to assume that she will be very happy in her new home. Now that she has a pool to go swimming in whenever she'd like, she's probably already forgotten about the previous place she used to live.
Check out her unbelievably joyful reaction and share it with anyone who may need a smile!
Please Share This With Family and Friends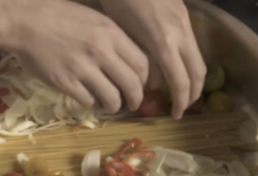 image via – YouTube.com
Pasta is one of the quickest, easiest, and most versatile types of food to cook and it can be prepared it in countless different ways. Even people who are far from culinary aces know how to whip up a pot of steaming spaghetti. The most common way to go about cooking pasta is in the centuries old traditional manner which starts off the process with a large pot of water.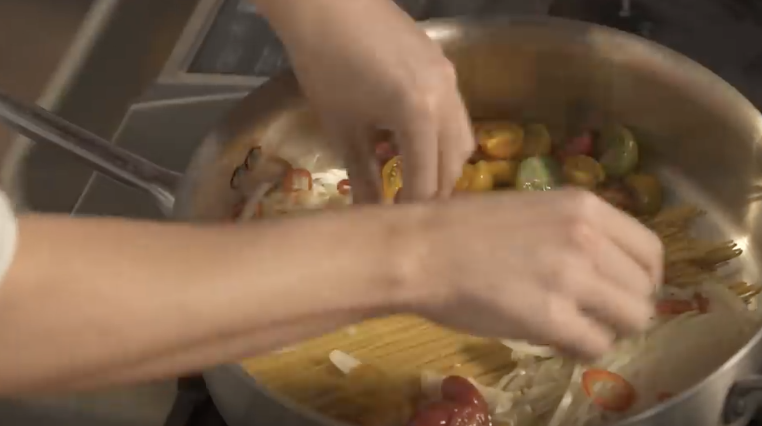 Some people add a few shakes of salt or a drop of olive oil to the water before placing the pot on the stove and heating it to a boil. The pasta then gets dropped in and cooked until it's done. All that's left to do is add on some sauce, pesto, butter, seasonings, or whatever else you prefer, it's that easy!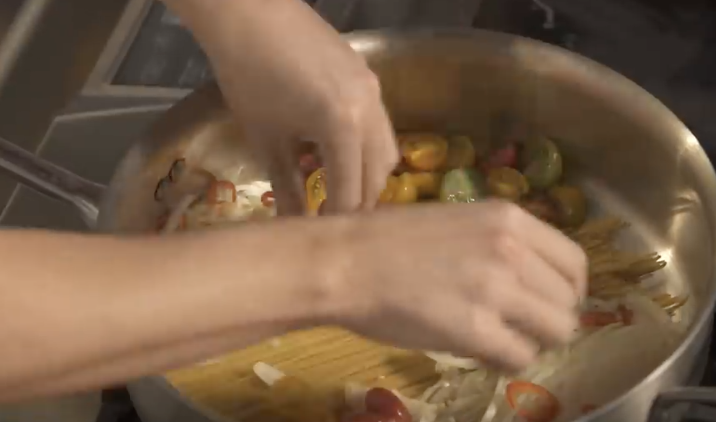 However, there's a better and more efficient way to properly whip up a delicious batch of the family favorite food. Cooking pasta with this alternative method eliminates the all too common problem of having to cook sauces and sides in different pans and therefore cuts down on the pots you have to watch and then clean afterwards. Instead, you only need to use one single pan to cook all of the ingredients in and you're left with perfectly prepared noodles that the whole family will love.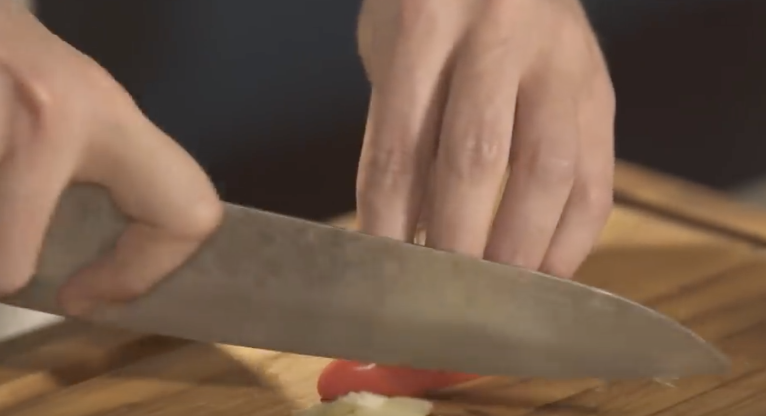 Below is a list of ingredients and directions on how to make one pan pasta. The accompanying video shows you every step of the process and exactly how delicious and scrumptious this dish looks so be sure to check it out for more information.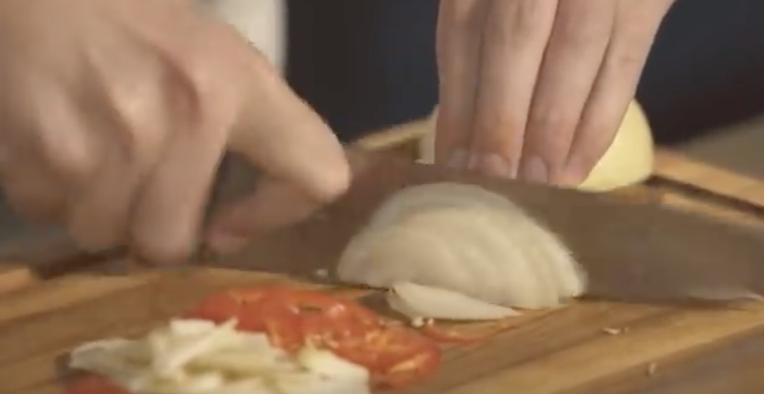 Ingredients:
– 200 grams spaghetti – 200 grams cherry tomatoes, sliced in half – 100 grams baby spinach leaves – 1 small onion, finely sliced
3 garlic cloves, finely sliced – 1 red chili, finely chopped – small handful of basil leaves, roughly chopped – 2 tablespoons extra – virgin olive oil – 50 grams pecorino cheese, grated – sea salt and ground pepper, to taste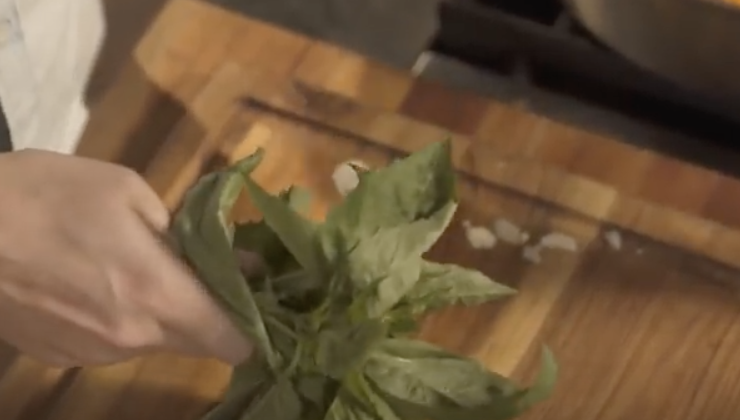 First slice the cherry tomatoes in half and then finely slice both the onion and garlic cloves. The red chili should be finely chopped up but the basil only needs to be roughly chopped. Take a large frying pan and place the pasta on the bottom center, then arrange the onions on both sides.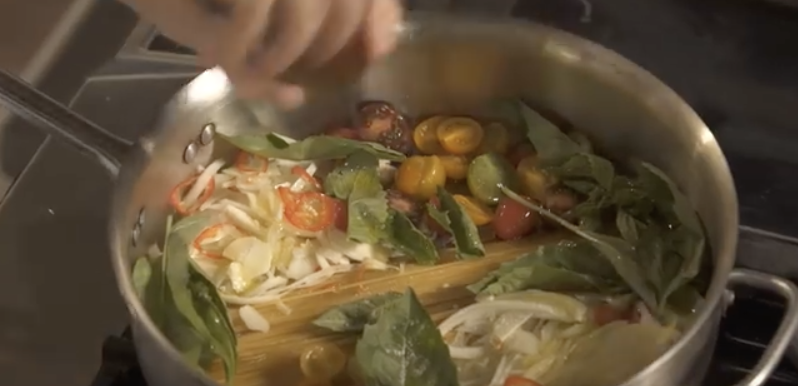 Add in the tomatoes, spinach, garlic, and chili to both sides of the pan and sprinkle the chopped basil atop it. Drizzle on the olive oil, shake some salt and pepper on, then add 600 ml of water (or chicken stock).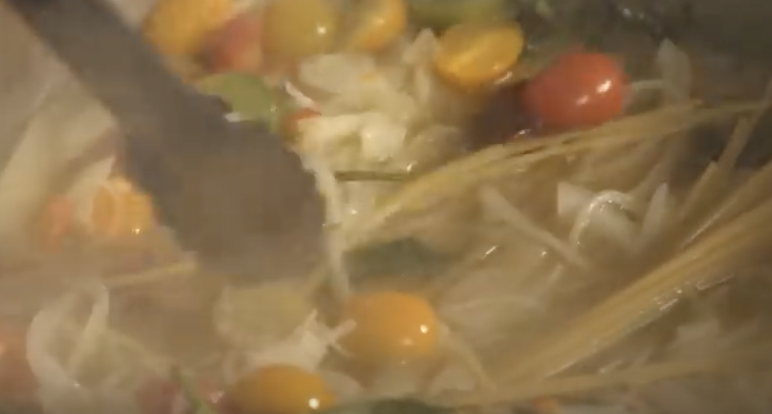 Place the pan over medium-high heat and bring it to a boil. For al dente pasta, cook for approximately 9 minutes, stirring regularly with tongs. For a more well done, softer pasta cook for a minute or two longer.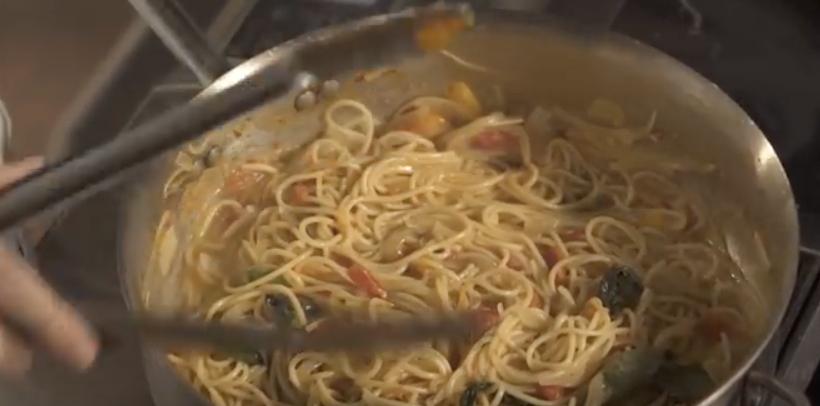 Remove the pan from the stove when most of the liquid has evaporated and created a yummy sauce. Add in the pecorino cheese, a little more basil if you'd like, and salt and pepper to taste. Serve and enjoy!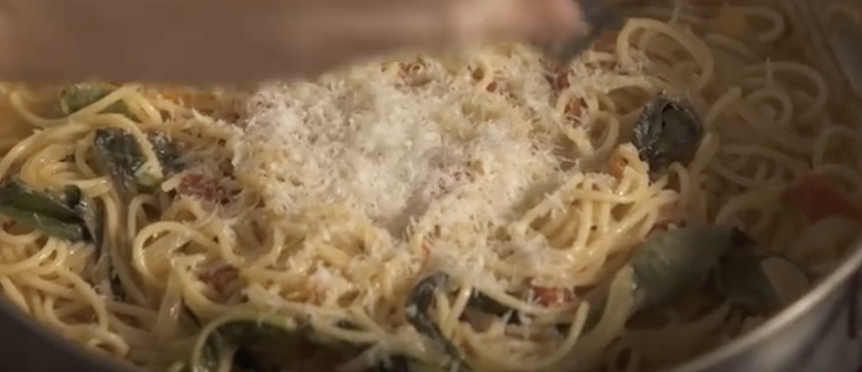 Please Share This Recipe With Family and Friends 🙂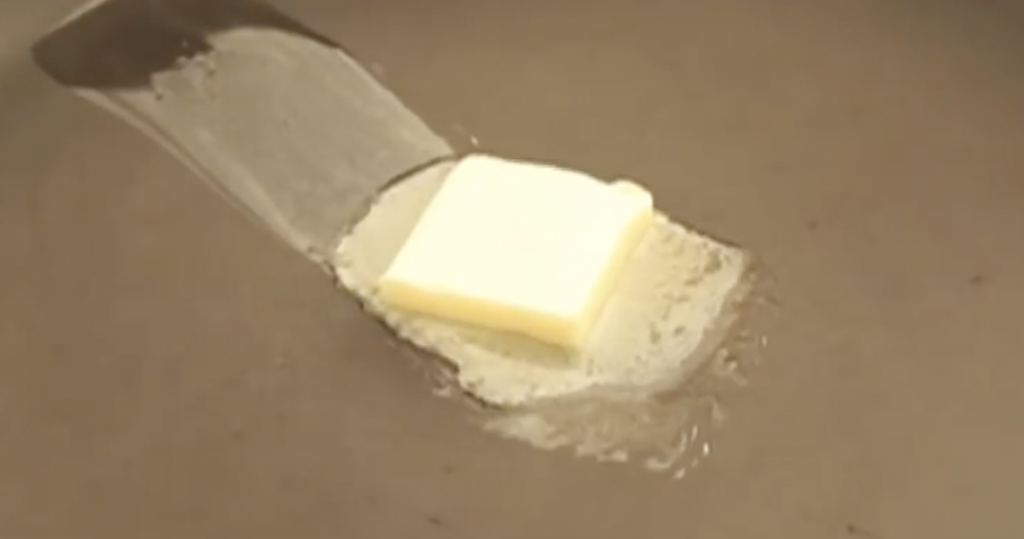 If you're going to take the time to make a grilled cheese sandwich, you've got to do it right or it's just not worth the effort. You can't skimp on the cheese or butter and you have to use plain old white bread, it's the standard and always has been. While those basic ingredients should stay the same, the method of cooking and assembly can change if it leads to a better sandwich overall.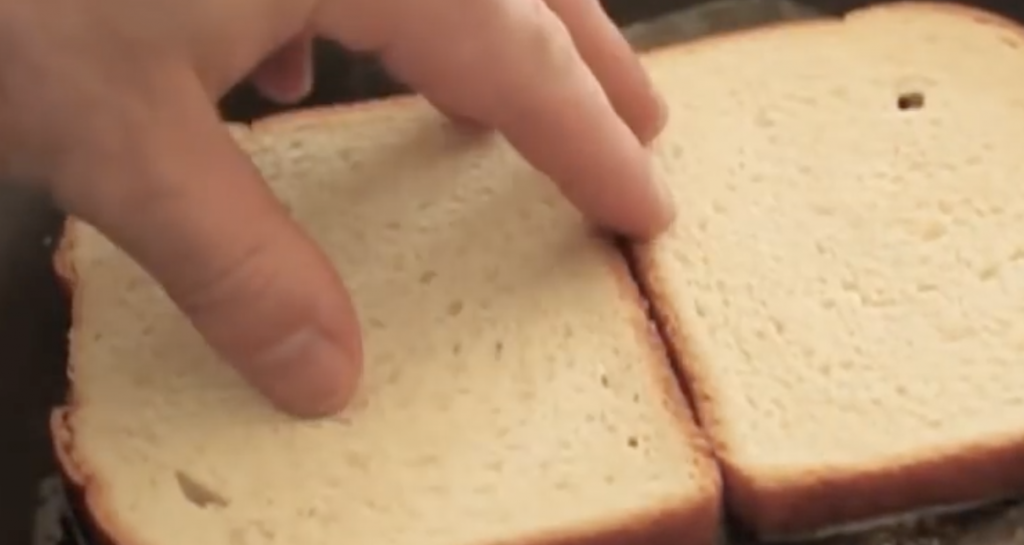 The guy in this Food Wishes video has managed to take the art of grilled cheese making to the next level with his inside-out grilled cheese sandwich creation. The recipe remains simple and traditional, but the outcome is on the next level. This tasty looking sandwich comes out crispy, crunchy, and cheesy on the outside, with melted gooey cheese on the inside. It's the perfect homemade snack that will hit the spot every single time and it's super easy to make, here's how:
For ingredients all that you need is real butter, white bread, and extra sharp cheddar cheese. In a non-stick pan melt a pad of butter. Place two slices of white bread down in the pan and top one with extra-sharp cheddar cheese. Flip the plain slice of bread over and onto the cheesy one and then top the warm buttery side with another layer of cheddar cheese. Add just a little bit more butter to the pan and then flip the stack completely over so that the cheese is face down in the butter.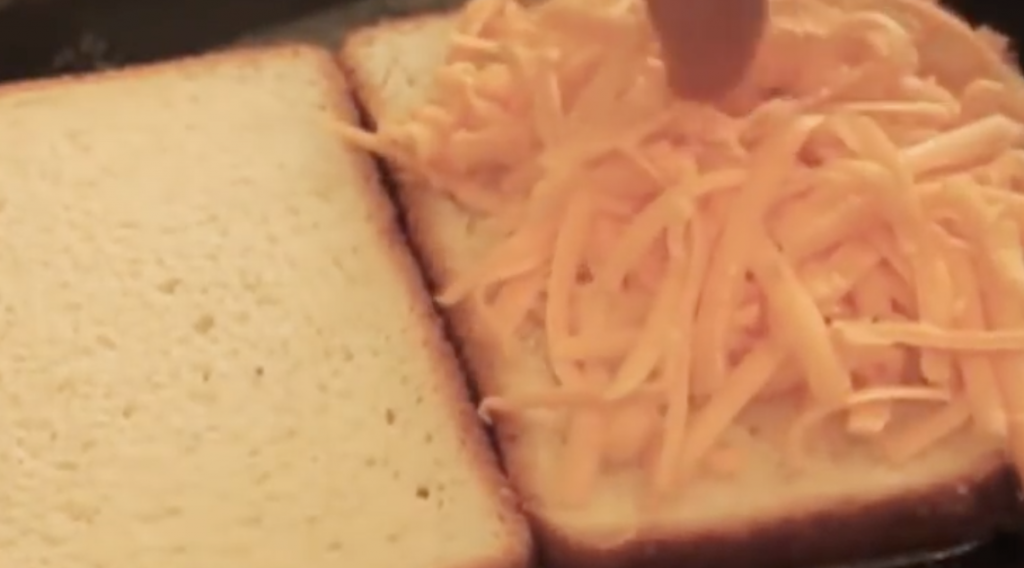 Take some more cheddar cheese and place it on the remaining side. Adjust the heat so that the bread slowly toasts and becomes crispy, medium-low should do the job, and be careful not to burn it. Flip it over once again after about 3-4 minutes, or when the bottom cheese has become caramelized, and crisp up the other side. Now sit back, relax, eat, and enjoy your ultimate grilled cheese sandwich.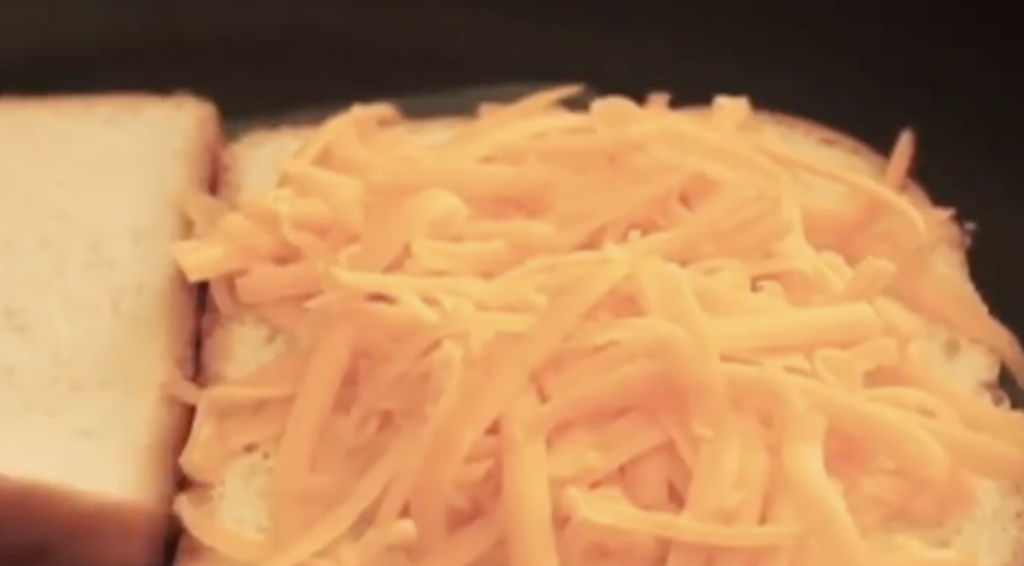 After watching this will you try this new grilled cheese technique? Let us know in the comments below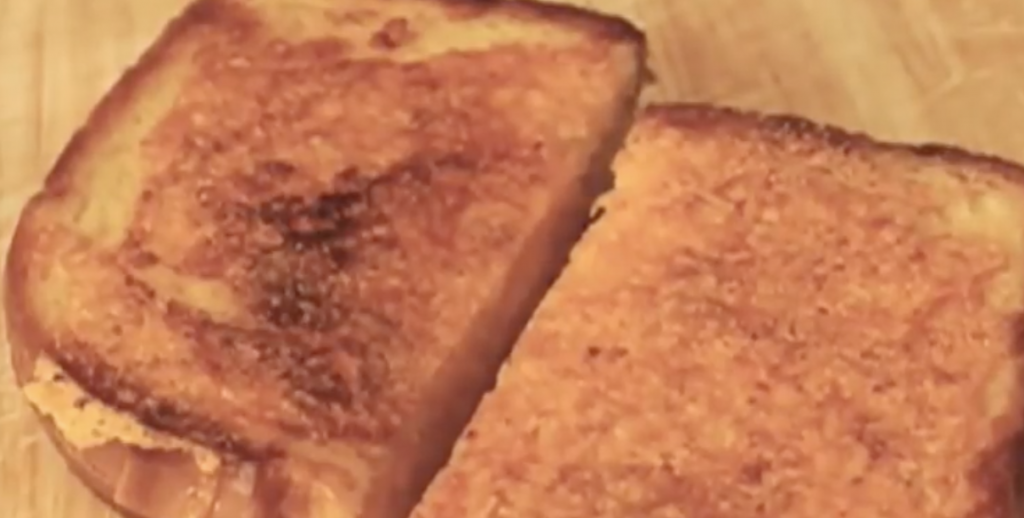 Please SHARE This Awesome Grilled Cheese Recipe With Family and Friends 🙂
image via – youtube.com
One of the most popular and versatile food items that's readily available and can be found at virtually any local grocery store is potatoes. Just like corn, rice, and wheat, potatoes rank among the world's top grown crops and most widely consumed foods.
They are easy to whip up and a simple potato can be transformed and prepared lots of different ways. They can be served hot or cold and people love them mashed, baked, fried, hashed, steamed, chipped, and so on.
This recipe uses a combination of frying and baking to cook potatoes into a golden, delicious perfection. It's super easy and unless your European, chances are you may not have heard of it yet. They're called fondant potatoes and in the dead of winter when it's freezing cold, they hit the spot. Here's how you make them:
You'll need russet potatoes, butter, vegetable oil, chicken stock, salt and pepper, and thyme (optional). Begin by cleaning and cutting the ends off the potatoes. Take one and turn it up on end before carefully slicing down the sides to remove the peel, as if you were skinning a pineapple, so you end up with an octagonal-type shape.
Cut it evenly in half and then slice up the rest before soaking them in a bowl of cold water for 5 minutes and pat them completely dry with a paper towel. Heat about two tablespoons of vegetable or grape-seed oil in a skillet over high and place the potatoes in when the oil is hot enough and appears shimmery.
Lower the heat to medium-high and cook for about 5-6 minutes, or until browned, and sprinkle salt and pepper on top. Flip them over and blot the tops with a paper towel, then place a lump of butter and a few sprigs of thyme in the pan.
Spoon some melted butter over the tops and sprinkle more salt and pepper on. When the butter starts to brown up, pour ½ a cup of chicken stock in the skillet and place that in a preheated 425 degree oven.
Roast it for 30-35 minutes or until the potatoes are thoroughly cooked all the way through and are tender on the inside. Drizzle any leftover thyme butter over the tops and allow them to cool before serving.
If you follow the recipe above, you'll end up with beautiful looking oven roasted potatoes that are creamy on the inside and browned, crusty, and golden shelled on the outside. Let your taste buds tingle and try them tonight, bon appetit!
Please Share This Recipe With Your Family and Friends 🙂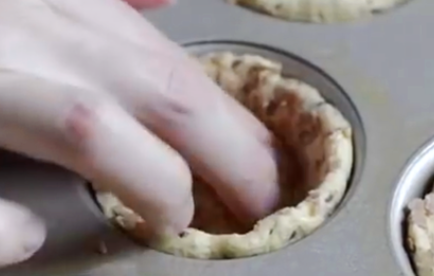 image via – youtube.com
There is no better comfort dessert on these cold winter days, than those that are warm and fill your home with that perfect scent of cinnamon and apple.  The video you are about to watch below, shows you how easy it is to make these inventive "APPLE PIE CUPCAKES!"
The key words here for me are EASY and DELICIOUS.  You will need: flour, brown sugar, walnuts or pecans, butter, 4 Granny Smith apples, a tube of Cinnamon rolls and cinnamon.  The cinnamon rolls get flattened into a greased muffin tin.
After the cut up apple pieces are tossed in a frying pan and cinnamon added they are used to fill the cinnamon rolls and then topped with a combo of mixed flour, brown sugar, nuts and butter.  I would suggest you fast forward to see the finished product at the end of the video; it will inspire you to follow the recipe and enjoy this delightful dessert!
Please SHARE this yummy recipe with your friends and family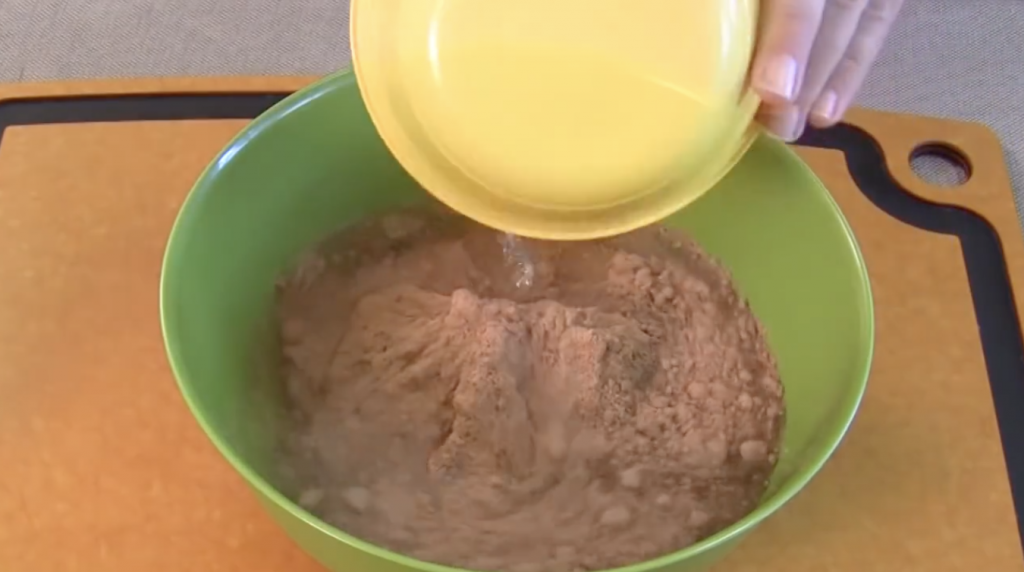 I don't know about you, but for me there is nothing better than a simple recipe that isn't labor intensive, which results in a delicious dessert.  The Cooking With Jack Show, aka The Lazy Man's recipes, offers just such a trick, for a really decadent dessert often served in fancy restaurants!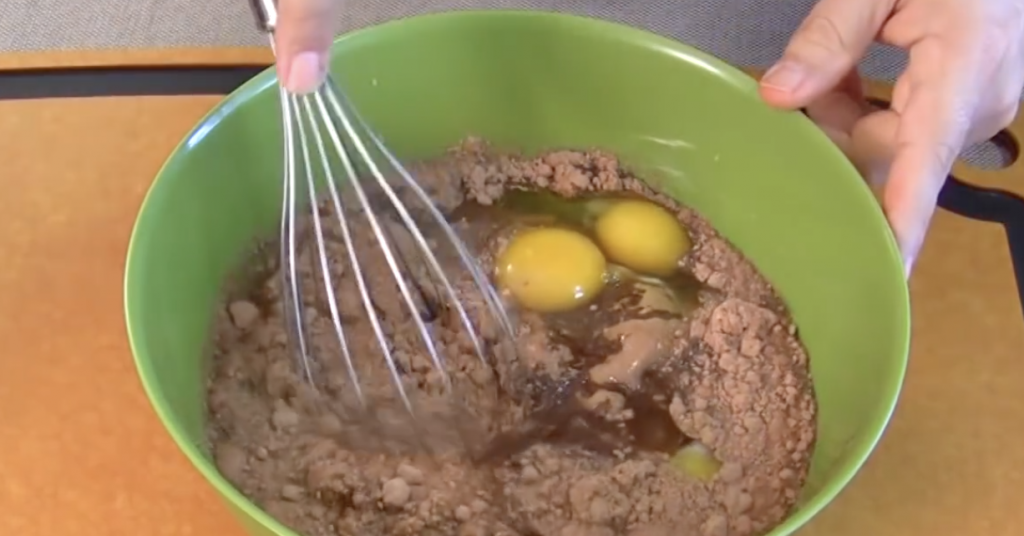 The video you are about to watch is perfect for chocolate lovers.  If you have ever tasted a mouth-watering lava cake, you understand how amazing it would be to concoct this at home.  Something definitely brain-altering occurs when you taste a great lava cake.  I was once at a party where one such dessert was served, and as the first tastes were taken the whole group fell silent, and then all you heard was the buzz of yummmmmm!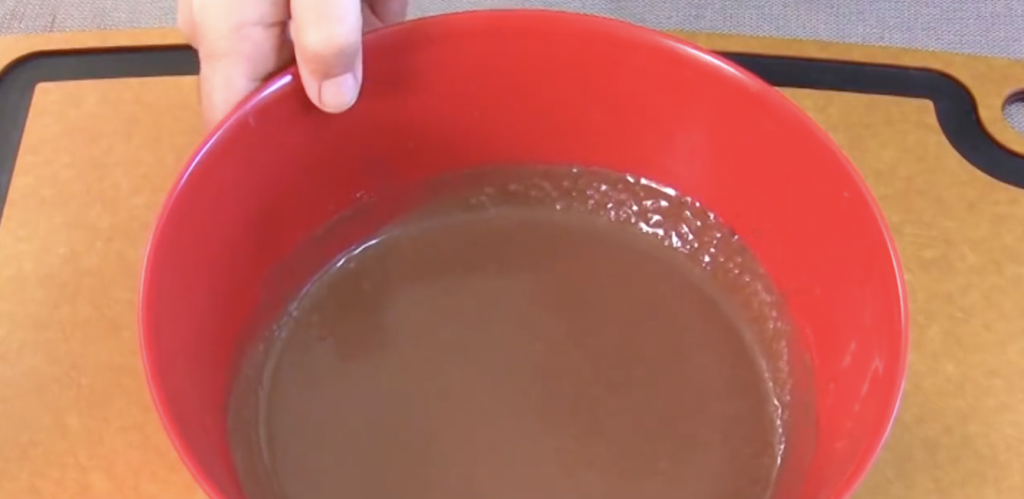 Jovial Jack, our lazy chef, demonstrates how to produce this in a slow cooker.  In fact, he's so lazy that he shows us how to line the cooker so no clean-up is necessary!  Ingredients required are: Devil's food cake mix, water, eggs, canola oil, 2% milk, chocolate pudding mix and semisweet chocolate chips.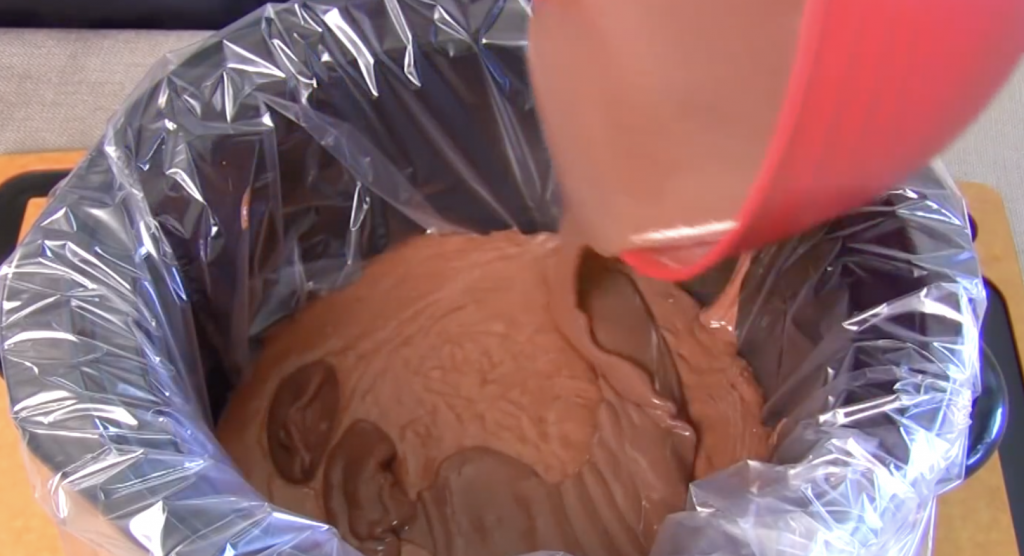 After 5-7 minutes of mixing, everything gets poured into the slow cooker, while Jack takes a nap for 3 hours!  The results look sumptuous.  I can't wait to try this as a confirmed lava cake lover.  Let us know how your's turns out if you give it a try.  Don't miss the last minute of bloopers on the video!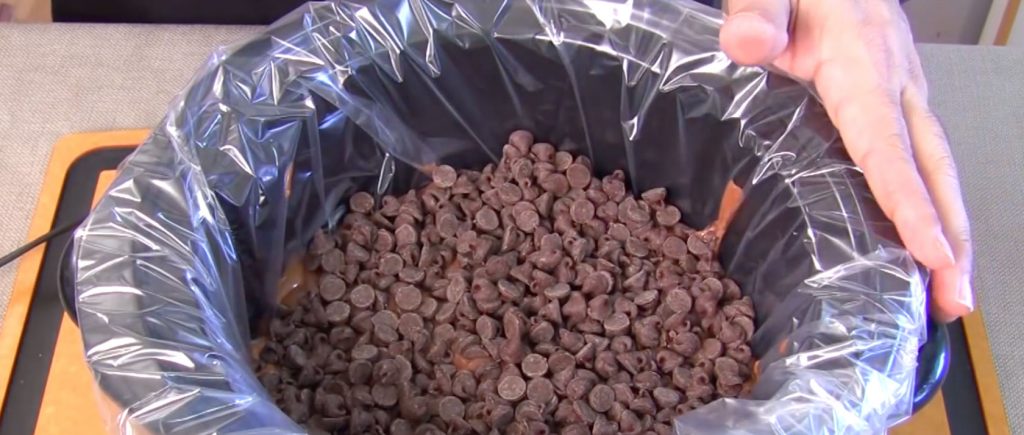 Please SHARE this recipe with your friends and family