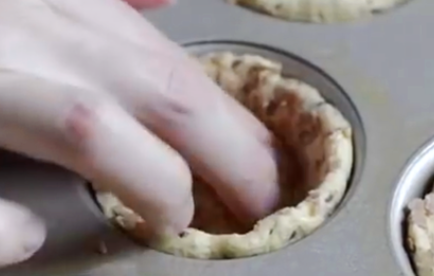 image via – youtube.com
There is no better comfort dessert on these cold winter days, than those that are warm and fill your home with that perfect scent of cinnamon and apple.  The video you are about to watch below, shows you how easy it is to make these inventive "APPLE PIE CUPCAKES!"
The key words here for me are EASY and DELICIOUS.  You will need: flour, brown sugar, walnuts or pecans, butter, 4 Granny Smith apples, a tube of Cinnamon rolls and cinnamon.  The cinnamon rolls get flattened into a greased muffin tin.
After the cut up apple pieces are tossed in a frying pan and cinnamon added they are used to fill the cinnamon rolls and then topped with a combo of mixed flour, brown sugar, nuts and butter.  I would suggest you fast forward to see the finished product at the end of the video; it will inspire you to follow the recipe and enjoy this delightful dessert!
Please SHARE this yummy recipe with your friends and family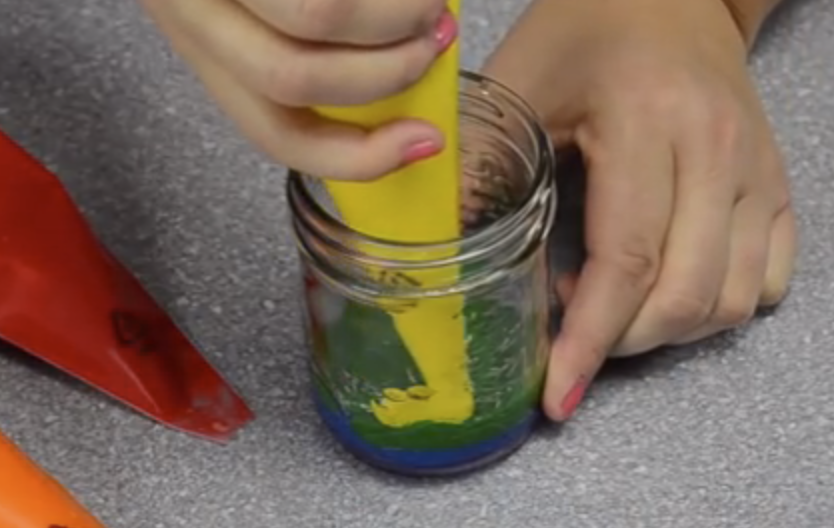 image via – youtube.com
Meet Jen a popular youtube chef from Cookies Cupcakes and Cardio.  She is always taking traditional recipes and transforming them into something unique, creative, and incredible. It truly is amazing how a little imagination can take something from being ordinary too extraordinary. People never cease to me amaze me!
In the following video you will learn how to make rainbow cupcakes in a jar.  I pretty much love rainbow anything, so cupcakes with rainbows sounds like an awesome idea.  Add some sprinkles and let's make this a party! The best part about the rainbow jar cupcake recipe is that it's super easy and really fun to make!
The first thing you will need is some canning mason jars.  You will also need Cake batter, icing and gel paste. Watch the video below where she goes over each step thoroughly and clearly. Get ready to take a normal cupcake and make them amazingly epic! Enjoy and let us know how your rainbow jar cupcakes came out!
I'm totally making them this weekend!
Please Share With Family and Friends 🙂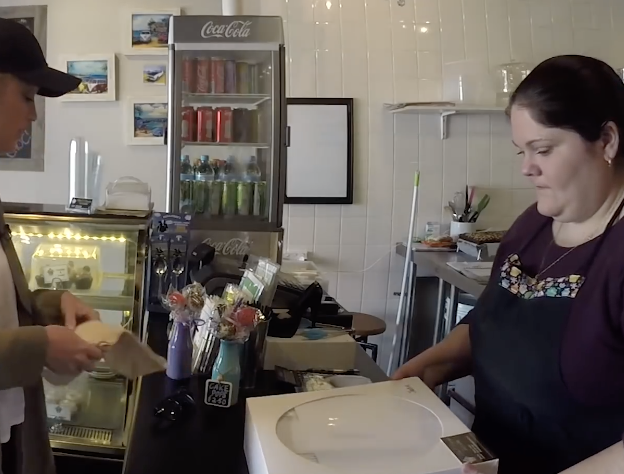 Owning and running a small independent business can be incredibly rewarding, but owner's face a tough uphill battle to survive and prosper once they open up shop and throw open the doors. There is a common misconception floating around that posits 9 out of 10 business fail.
However, the U.S. Bureau of Labor Statistics says that number is wrong and instead data shows about 50% of new establishments survive five years or more. Oftentimes owner's must initially overcome a steep learning curve and, on top of that, unforeseen problems and issues that arise can quickly snowball out of control.
One woman knows these hurdles all too well. Sharon Carter owns and runs Mrs. C's Cupcakes in Penrith, Australia. In the past year she has experienced a series of setbacks and bad luck. She fell behind on her lease because of unexpected medical costs for treatment of her youngest son's unknown degenerative disease.
That in itself is extremely stressful, worrisome, and costly, but Sharon has also been battling ovarian cancer herself. As if things couldn't get any worse, they did, she lost her brother when ha passed away. Sharon's situation was bleak and yet through it all she kept her business up and running and did her best to make ends meet.
When Jackie O, a radio DJ at KIIs 1065, was told about Sharon's bad luck she decided to get involved and help her out. She went to Mrs. C's Cupcakes and bought a box of the sugary treats, then returned 10 minutes later to complain about them. She told Sharon they were stale and tasted off, to which Sharon apologized and sweetly offered to do whatever she could to make her customer happy.
That's when Jackie O insisted that she try one herself to see how they tasted. Sharon opened the bakery box and instead of looking at a dozen cupcakes, she was staring down at $10,000 cash! Her face immediately lit up with surprise, which turned to happiness and tears of joy, when Jackie O explained that the money was to help her out and that a lot of people were rooting for her.
Now Sharon will hopefully have more time to spend with her family and can catch up on her lease. Plus, the publicity of her story can only lead to a boost in business, which can set her up for long-term success and growth. Her reaction, smile, and genuine appreciation make this story all the more heartwarming, and we wish her the best of luck.
Please Share This With Family and Friends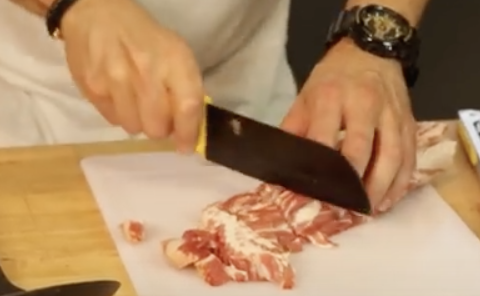 Spaghetti and cupcakes are two classic food items that are universally loved and eaten by mostly everyone. Spaghetti is one of the easiest dishes to make, all you need to do is throw a pot of salted water on the stove until it boils and then add in the noodles. Cupcakes are a little more fickle to bake, but with this recipe you don't have to worry about them coming out wrong. Thanks to the Epic Meal Time video you can cook these at home and watch how each step is done. The lasagna cupcakes make a surprisingly tasty twist out of their more typical namesakes and after watching this you will want to make a batch asap!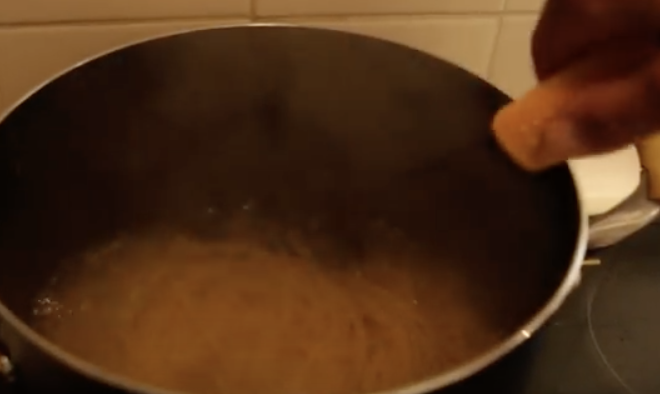 All you need is a muffin tray, a frying pan and 2 large saucepans or pots. The ingredients list is as follows; one 8 ounce package of spaghetti, 1 can of tomato sauce, 1 pound of ground sausage, ¼ cup of melted butter, 2 eggs, ½ cup of Parmesan cheese, 2 packs of bacon, 2 cups of mozzarella cheese.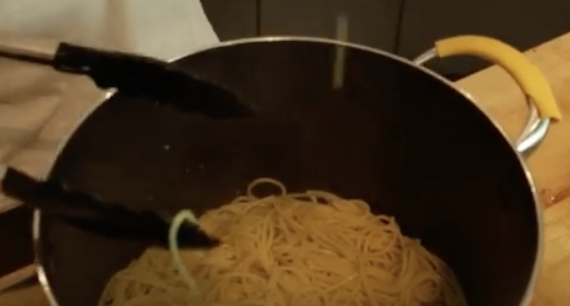 Start by chopping all the bacon into small bits and pieces then fry until crispy. Set aside half of the bacon bits for the spaghetti and add the ground sausage to the other half of the bacon still in the saucepan and cook over medium heat until well done. Drain the grease, add a can of tomato sauce, and let simmer for 10 minutes.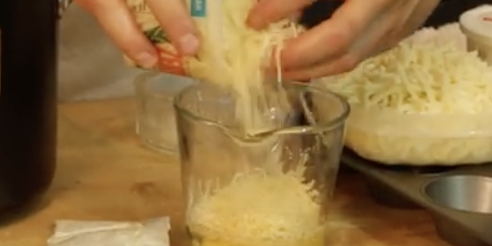 Take the spaghetti and boil then drain when done. Mix the melted butter in with the spaghetti and set aside. Take a small bowl and mix the eggs and Parmesan cheese together first, then add it to the spaghetti along with the bacon bits, and mix it well before allowing it to cool. Scoop some spaghetti into each holder on a muffin tray, twist and twirl the noodles so they form a nest in the tin. Wet your finger tips with water and scoop up a bit of ricotta cheese.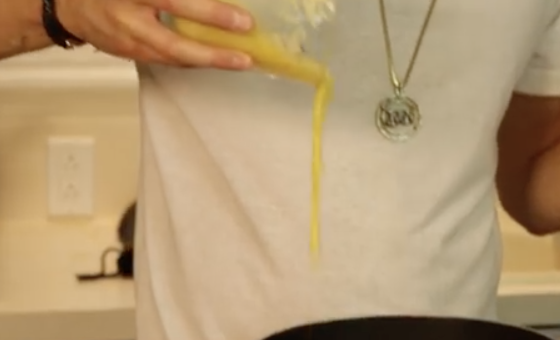 Then, press it down into the middle of each spaghetti cupcake and add a spoonful of meat sauce over it so that it's covered. The last step is to add the mozzarella cheese and then you bake it in the oven for 25 minutes at 350 degrees.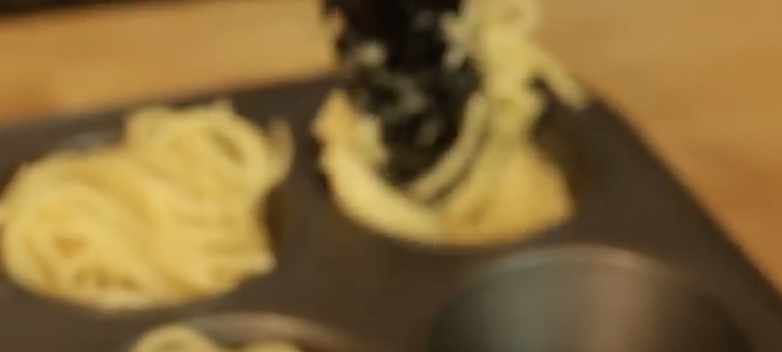 When making these next level treats your kitchen will be filled with the mouth watering aromas of bacon, melted cheeses, and sausage, so expect some stray family members to wander in. Check out the video for more details.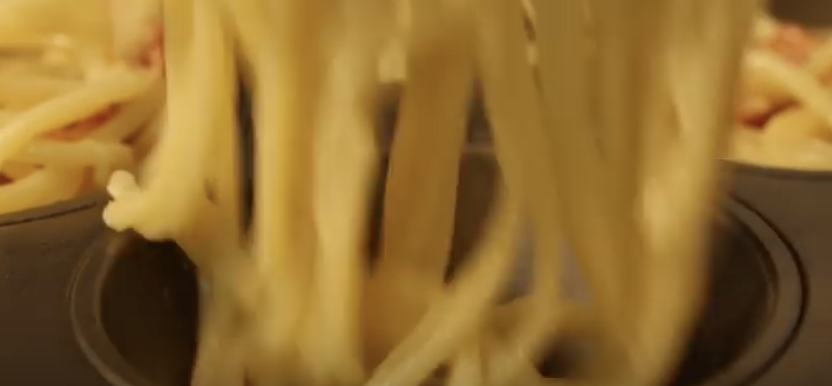 Please SHARE This With Family and Friends