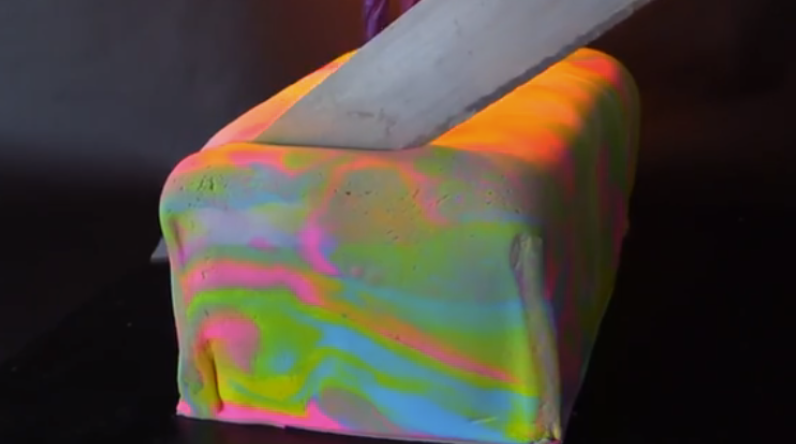 Have you been trying to make the perfect cake? Well you may have found the recipe here for the most awesome cake ever. The woman in the video uses cookie cutters to cut out different shapes to make rows of hearts. These hearts are marbled, but that's not where she stops. She takes the row of hearts she just put together and places them on a second cake. That way each slice of cake will have it's own heart!
This Rainbow tie-dyed heart surprise cake is not only beautiful but it is delicious as well. If you want you can swap the heart cookie cutter for any shape cookie cutter and have all sorts of different surprises inside when someone slices the cake open. I can't wait to try this out.
Watch the video below to learn each step to making this awesome cake. By the end of the video I was drooling! This recipe is sure to impress all your friends and family. Bon appetite! Enjoy! 🙂
Please Share This With Family and Friends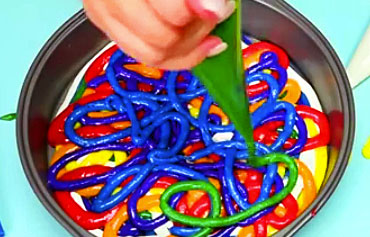 image via – youtube.com
There is nothing better than delicious tasty treats, all the incredible sweets are here in our lives to satisfy our sweet tooth with enticing and delicious yummies.  Everyone loves cookies, and traditional gingerbread, but there is nothing better than a really spectacular cake that just screams festivity!
What you are about to watch in the video below, is a tutorial for one of the wildest cakes you have ever seen.  It starts off looking like a big mess and ends up as a work of art!  It is named, "Rainbow Drip Candy Cane Cake", brought to you by "Cookies, Cupcakes and Cardio".
Not only is this cake a feast for the eyes, almost too beautiful to eat, but it tastes even better!  You will need: Candy canes in all different sizes and colors; Clear and light blue rock candy; Vanilla Cake Batter; Royal Icing and Vanilla Buttercream.  The batter gets separately colored into red, orange, yellow, green, blue, purple and white, and then follow our great baker as she shows us how to put this together.
I can't wait to try this out later this week! Will you be trying out this yummy recipe? Let us know!
Please SHARE This Recipe With Your Family and Friends 🙂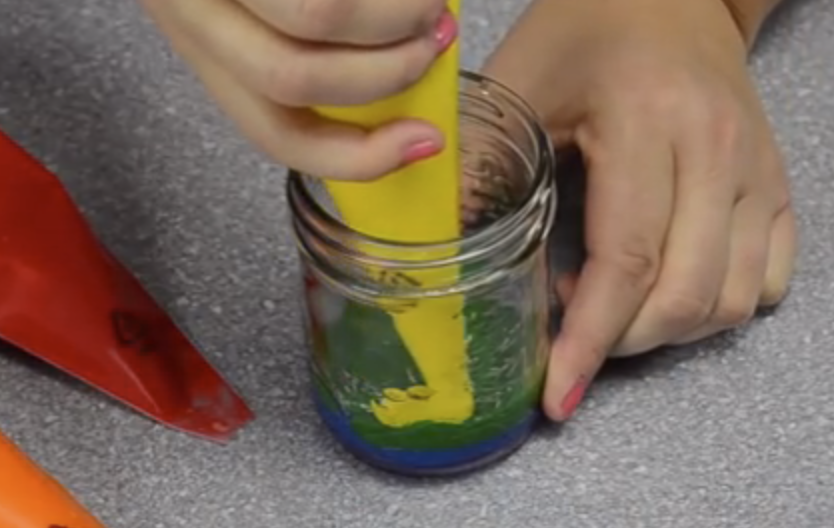 image via – youtube.com
Meet Jen a popular youtube chef from Cookies Cupcakes and Cardio.  She is always taking traditional recipes and transforming them into something unique, creative, and incredible. It truly is amazing how a little imagination can take something from being ordinary too extraordinary. People never cease to me amaze me!
In the following video you will learn how to make rainbow cupcakes in a jar.  I pretty much love rainbow anything, so cupcakes with rainbows sounds like an awesome idea.  Add some sprinkles and let's make this a party! The best part about the rainbow jar cupcake recipe is that it's super easy and really fun to make!
The first thing you will need is some canning mason jars.  You will also need Cake batter, icing and gel paste. Watch the video below where she goes over each step thoroughly and clearly. Get ready to take a normal cupcake and make them amazingly epic! Enjoy and let us know how your rainbow jar cupcakes came out!
I'm totally making them this weekend!
Please Share With Family and Friends 🙂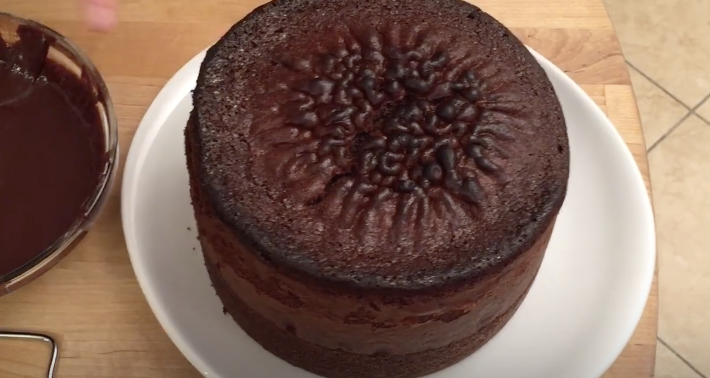 Watching people take the time to create real art in their baking is a true joy.  It brings me back to the simpler days of life.  Such elaborately thought out creations always feel like they go beyond creativity.  There's something about a cake that just feels like it's made with love.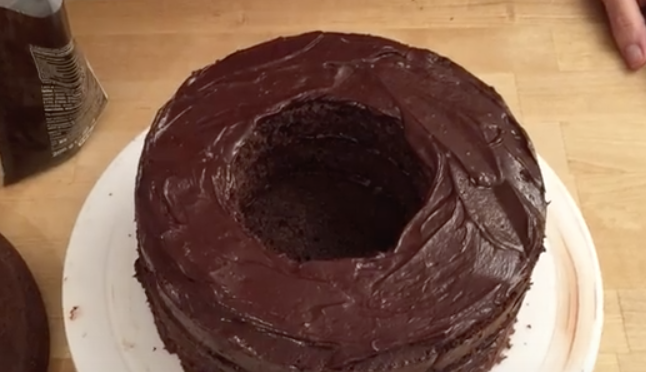 The steps that this baker goes through to create this beautiful cake make your tummy rumble and your mouth salivate!  It's so much fun watching her process.  What's so "sweet" is that she comes up with a surprise inside.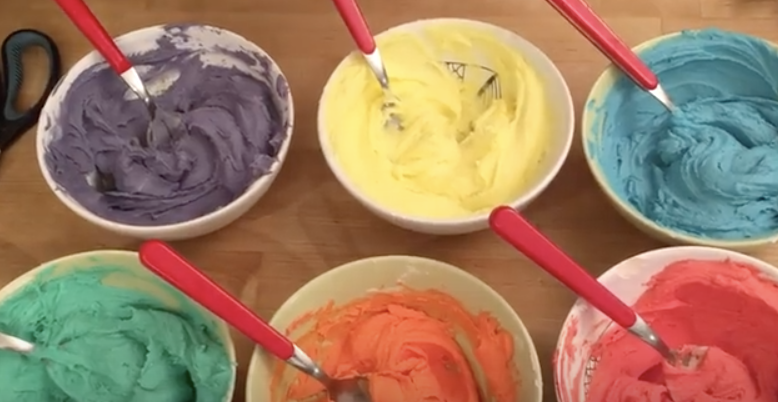 She puts a secret item inside so that the "oohing" and "aahing" that will come anyway as she presents her beautiful rainbow cake, will continue.  Watch and see what she does to create the Piñata effect at the cutting of the first slice!  Enjoy and let us know if this inspires you.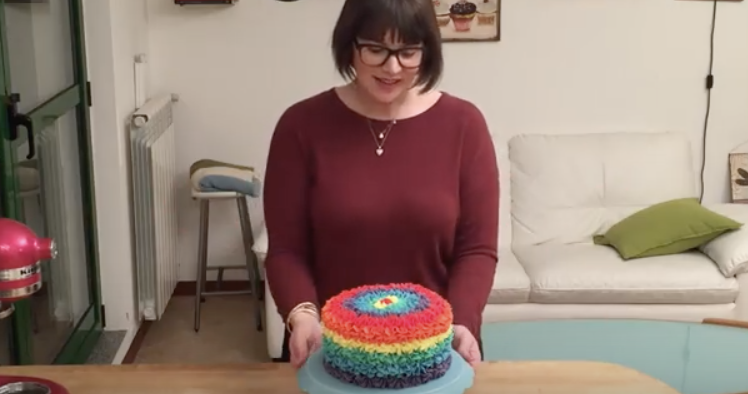 Please SHARE With Family and Friends