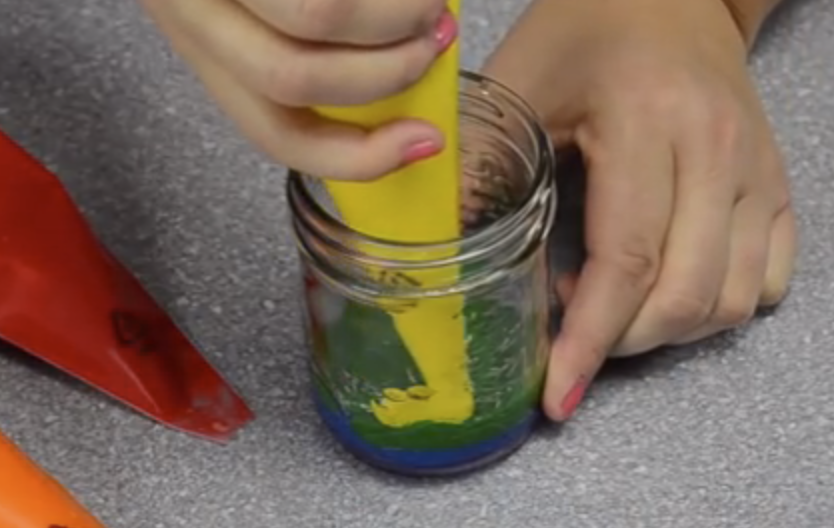 image via – youtube.com
Meet Jen a popular youtube chef from Cookies Cupcakes and Cardio.  She is always taking traditional recipes and transforming them into something unique, creative, and incredible. It truly is amazing how a little imagination can take something from being ordinary too extraordinary. People never cease to me amaze me!
In the following video you will learn how to make rainbow cupcakes in a jar.  I pretty much love rainbow anything, so cupcakes with rainbows sounds like an awesome idea.  Add some sprinkles and let's make this a party! The best part about the rainbow jar cupcake recipe is that it's super easy and really fun to make!
The first thing you will need is some canning mason jars.  You will also need Cake batter, icing and gel paste. Watch the video below where she goes over each step thoroughly and clearly. Get ready to take a normal cupcake and make them amazingly epic! Enjoy and let us know how your rainbow jar cupcakes came out!
I'm totally making them this weekend!
Please Share With Family and Friends 🙂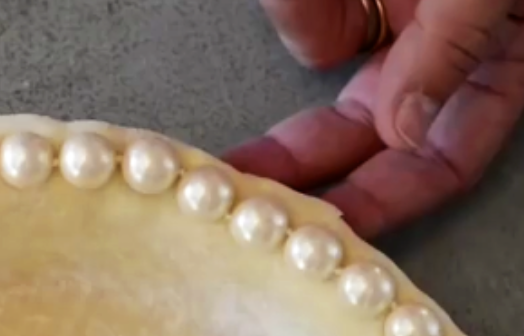 It's never a bad time to cook a pie! Pies can make an easy and delicious home made dessert…that is, if you have a great crust.  Not only is the taste of the crust critical, but as we all know "presentation is everything!"
So if you have a great recipe, the next step is addressed in the footage you are about to watch, below.  The video presented by YouTuber Libbie Summers is simply mesmerizing.  She makes you want to make your own pie by showing us 20 different ways to crimp the edges.  She turns pies into works of art.
Most of the designs are really simple to replicate, and a few are a little more elaborate for the more creative and adventurous among us.  Using everyday items she shows us how to dress up our pies.  I can guarantee that you will be as inspired as I was, after watching this.
Using a string of Pearls, a small measuring spoon, a fork, two pairs of thumbs, and a scissor, Summers has devised the easy-to-follow beautiful edges for your pie.
Sit back and enjoy this magical video.
Please SHARE This With Family and Friends 🙂