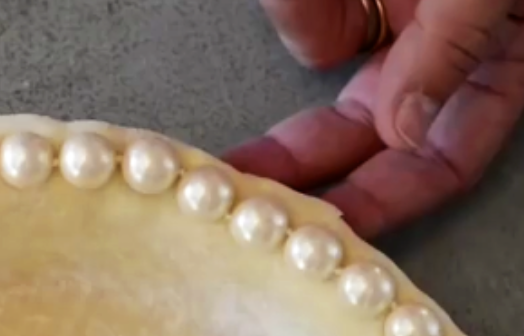 It's never a bad time to cook a pie! Pies can make an easy and delicious home made dessert…that is, if you have a great crust.  Not only is the taste of the crust critical, but as we all know "presentation is everything!"
So if you have a great recipe, the next step is addressed in the footage you are about to watch, below.  The video presented by YouTuber Libbie Summers is simply mesmerizing.  She makes you want to make your own pie by showing us 20 different ways to crimp the edges.  She turns pies into works of art.
Most of the designs are really simple to replicate, and a few are a little more elaborate for the more creative and adventurous among us.  Using everyday items she shows us how to dress up our pies.  I can guarantee that you will be as inspired as I was, after watching this.
Using a string of Pearls, a small measuring spoon, a fork, two pairs of thumbs, and a scissor, Summers has devised the easy-to-follow beautiful edges for your pie.
Sit back and enjoy this magical video.
Please SHARE This With Family and Friends 🙂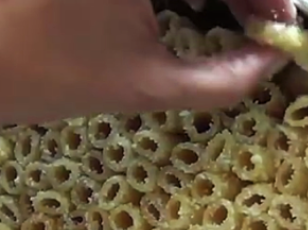 One of my favorite yummy dishes is pasta and meat sauce.  Pasta is truly one of the most popular dishes worldwide, of which there are over 100 varieties.  Here is an astonishing fact…in America an average person consumes over 20 pounds of pasta yearly!
One of the things I love about cooking pasta and meat sauce is that it is easy and quick, resulting in a delicious result.  In the following video, YouTuber Diana Delafuente prepares a twist on the dish.  It is a bit more time consuming, but well worth it when you see what she creates.
The saying goes, "Presentation is Everything", and that pretty much sums up this exquisite 'Rigatoni Pie'. Although it takes more time to stack the rigatoni in a pan than just serving pasta and meat sauce, I will definately try this when I want to present something really special for guests or family.  All you need is: Rigatoni, parmesan cheese,  a spring form pan, meat sauce and some mozzarella for a beautifully browned "Rigatoni Pie".
Watch how Diana puts this together and please let us know if you will try this.
Please SHARE this Creative recipe with your friends and family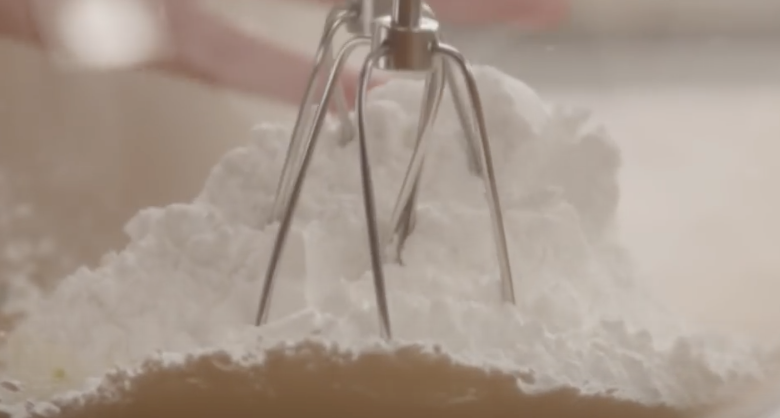 When it's hot and sticky outside the last thing you want to do is spend time baking in the kitchen and making the house hotter than it already is. Instead, try whipping up a recipe that doesn't require any cooking or heat at all. If you have a sweet tooth that needs satisfaction then this peanut butter pie is the answer.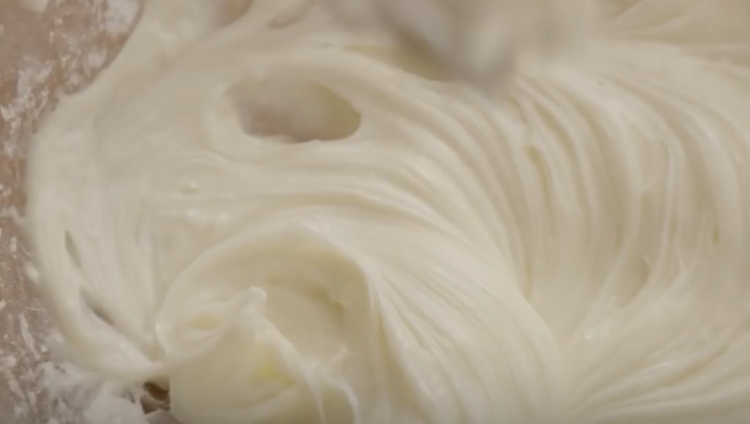 It's easy and simple to make and turns out a creamy, melt in your mouth, delicious treat that everyone will love to indulge in. The recipe can be made with creamy or chunky peanut butter and you can customize it by adding in other things such as crushed Oreo cookies or chocolate chips. Or you can switch up the type of pie crust you use and put other tasty toppings on it.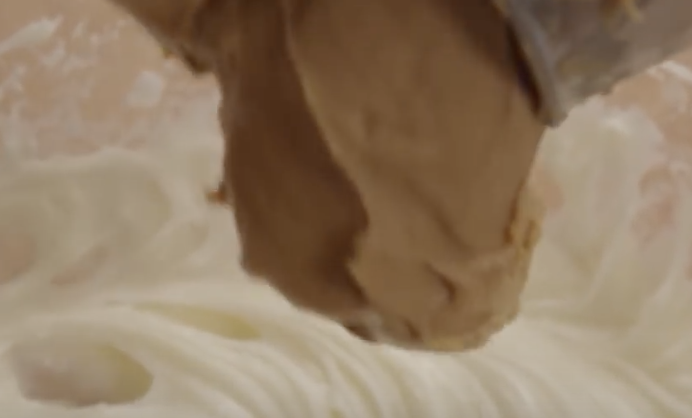 Best of all, you can make this dessert without ever having to put the oven on because it calls for freezing, so it's perfect for these hot summer days. Start by combining one 8 ounce package of room temperature cream cheese with 1½ cups of confectioners sugar.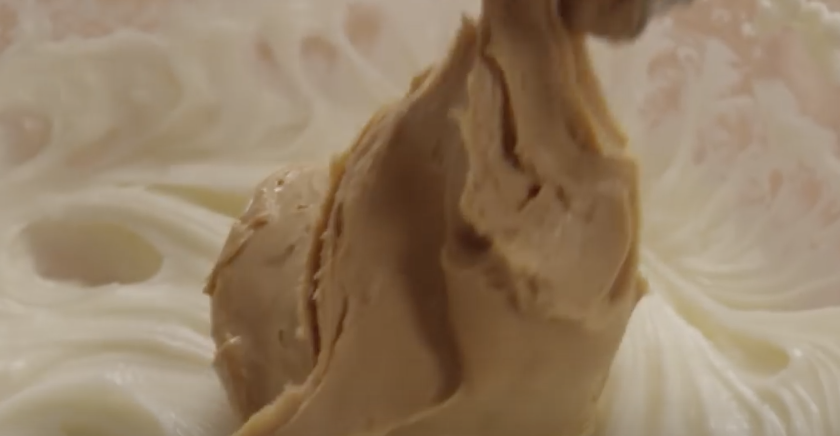 Blend them together with a mixer until smooth. Add in one cup of peanut butter and one cup of milk. Take the blender and beat the mixture until it's smooth again. Next, add in one 16 ounce package of frozen whipped topping that has been thawed out and blend it in with a spatula.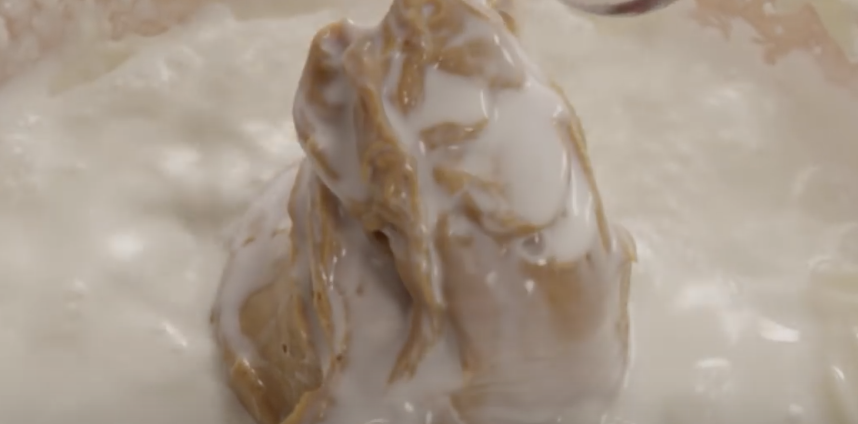 Afterwards, spoon the mixture into 2 nine inch graham cracker pie crust/shells, cover, and freeze for about 2 hours or until firm. This peanut butter pie takes about 20 minutes to make and 2 hours to freeze.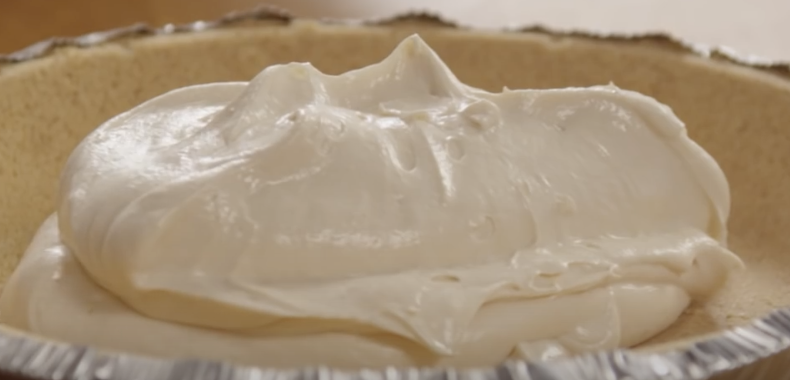 Once you pop it in the freezer you can go about your day and come back to it later for a cool, creamy piece of pie. We just tried this and it came out perfect. This is the perfect tasty treat for any occasion! Watch the video below for a more detailed recipe. What are you waiting for? Treat yourself!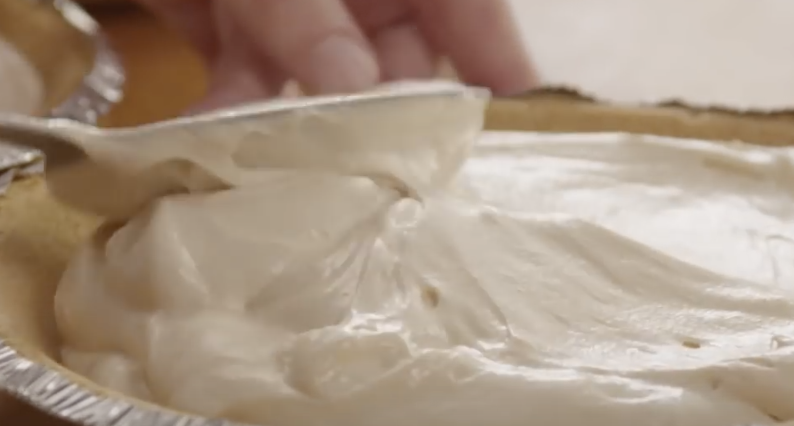 Please Share This Recipe With Friends On Facebook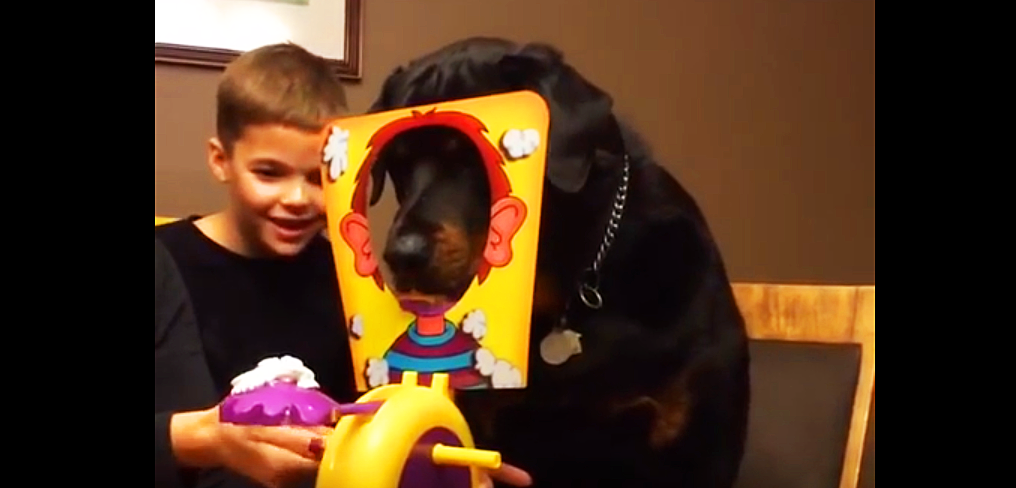 image via – youtube.com
The Pie Face game has been played at carnivals for years, but now it is a much coveted home game of kids, for birthdays and Christmas.  In the VIDEO you are about to watch below, posted on Facebook by Lisa DiMarco, shows the excited children put a twist on this game that has them squealing with delight!
After the video clip was viewed more than 14 million times, it has appeared all over the internet.  Kids love to get their pets involved in their favorite games, and Macky the Rottweiler is no exception!  They captured Macky, who is most definitely clueless, that the goal of the game is to NOT get hit in the face with the pie.
This clever pup certainly knew that he was supposed to put his face in the hole, to join in on the fun.  What happens next, makes this Macky's new favorite game…his goal is a little different than what humans have in mind!  Enjoy this hilarious video of this pup who finds losing this game, a most DELICIOUS MOMENT!
Please SHARE this ADORABLE video with your family and friends! 🙂