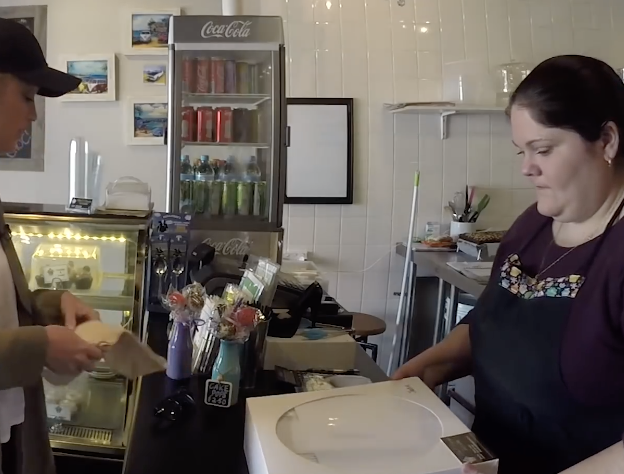 Owning and running a small independent business can be incredibly rewarding, but owner's face a tough uphill battle to survive and prosper once they open up shop and throw open the doors. There is a common misconception floating around that posits 9 out of 10 business fail.
However, the U.S. Bureau of Labor Statistics says that number is wrong and instead data shows about 50% of new establishments survive five years or more. Oftentimes owner's must initially overcome a steep learning curve and, on top of that, unforeseen problems and issues that arise can quickly snowball out of control.
One woman knows these hurdles all too well. Sharon Carter owns and runs Mrs. C's Cupcakes in Penrith, Australia. In the past year she has experienced a series of setbacks and bad luck. She fell behind on her lease because of unexpected medical costs for treatment of her youngest son's unknown degenerative disease.
That in itself is extremely stressful, worrisome, and costly, but Sharon has also been battling ovarian cancer herself. As if things couldn't get any worse, they did, she lost her brother when ha passed away. Sharon's situation was bleak and yet through it all she kept her business up and running and did her best to make ends meet.
When Jackie O, a radio DJ at KIIs 1065, was told about Sharon's bad luck she decided to get involved and help her out. She went to Mrs. C's Cupcakes and bought a box of the sugary treats, then returned 10 minutes later to complain about them. She told Sharon they were stale and tasted off, to which Sharon apologized and sweetly offered to do whatever she could to make her customer happy.
That's when Jackie O insisted that she try one herself to see how they tasted. Sharon opened the bakery box and instead of looking at a dozen cupcakes, she was staring down at $10,000 cash! Her face immediately lit up with surprise, which turned to happiness and tears of joy, when Jackie O explained that the money was to help her out and that a lot of people were rooting for her.
Now Sharon will hopefully have more time to spend with her family and can catch up on her lease. Plus, the publicity of her story can only lead to a boost in business, which can set her up for long-term success and growth. Her reaction, smile, and genuine appreciation make this story all the more heartwarming, and we wish her the best of luck.
Please Share This With Family and Friends