Apple pie fries are a fun and delicious take on dessert that everyone will love to chow down on. The 'fusion' food blends together the shape of fried potato sticks and their finger-food friendly functionality with the sweet, yummy taste of all-American apple pie. The pie fries are topped with salt, aka sparkling sugar, and served with a side of ketchup, aka warm gooey caramel sauce!
Even if you're not a baker you can manage to pull this recipe off, it's quick, easy, and much more convenient than making a traditional apple pie from scratch. They will make your house smell amazing and come out the oven all crispy, warm, crunchy, and sugary sweet. Is your mouth watering yet?!
Here's what you need and how to make them:
Ingredients:
1 can of apple pie filling – 2 pie crusts (Pillsbury were used in the video) – 1 egg (for egg wash) – ¼ cup sugar – 1 teaspoon cinnamon – ¼ teaspoon of nutmeg – sparkling sugar (coarse, large grained sugar)
Directions:
Set the oven to 350 degrees Fahrenheit. While that's heating up, place the can of apple pie filling in a food processor and pulse or blend it until smooth or the chunks are tiny. Lightly dust a flat surface with flour and lay out one of the pie crusts. Evenly spread the apple pie filling over the entire crust and then place the remaining pie crust right on top of it.
Use a pizza cutter to slice a series of vertical lines down the crust, then run a few horizontal cuts across it to make fry shapes. Refer to the video for a better idea on how to space the lines and exactly how large to make the fries. Cover a baking sheet with parchment paper and use a spatula to transfer the fries onto it.
In a bowl mix together ¼ cup of sugar, 1 teaspoon of cinnamon, and ¼ teaspoon of nutmeg. Make an egg wash by mixing one egg with a dash of water, brush it over the fries, and then sprinkle the sugar mixture over them. Lightly sprinkle them with a little bit of sparkling sugar before baking for 15-20 minutes at 350 degrees. Remove and allow them to cool before serving.
These taste great on their own but are definitely kicked up a notch when served with whipped cream, caramel, chopped nuts, or whatever toppings and dipping sauces you like!
Please Share This Recipe With Family and Friends 🙂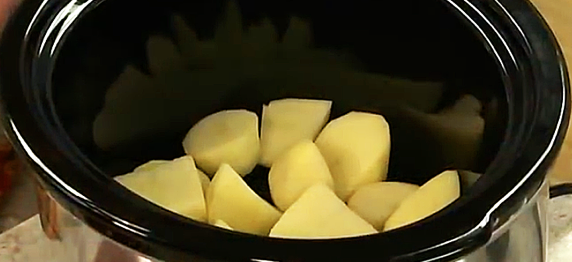 Slow cookers make preparing delicious, home cooked meals so easy they're practically effortless! Instead of having to bang around the kitchen making all of the separate components that most dishes call for, you just mix up a few basic ingredients and then combine them all together in the pot. Set the timer, put the lid on, and you're good to go!
While many traditional recipes have been pared down and honed specifically for crock pot cooking, this easy meatloaf one retains all of its classic ingredients. Make this soon and you won't be disappointed! The sweet, savory aroma will greet you when you walk in the door and dinner will be ready, warm, and waiting. What more could you ask for? Everything you'll need is listed below and directions on how to prepare the slow cooked meatloaf follow:
5 potatoes, 2 pounds of ground beef, ½ pound hot Italian turkey sausage with casings removed, 1 large onion, 2 eggs, 1 ½ cup ketchup, divided in half (so that you have two ¾ cups of it), ¾ cup crushed crackers, butter-flavored, 1/3 cup packed light brown sugar, 2 teaspoons salt, ½ teaspoon yellow mustard, black pepper, to taste
Start by peeling the potatoes. Cut them into 2-inch chunks and place them in the bottom of a large crock pot. Mix together the beef, sausage, onion, eggs, cracker crumbs, ¾ cup of ketchup, and salt in a separate bowl. Make sure to combine the ingredients together really well and then form them into the shape of a loaf. Add the loaf to the slow cooker, placing them directly on top of the potatoes!
Now combine and stir up the brown sugar, mustard, and remaining ¾ cup of ketchup. Spread the resulting sauce evenly across the top of the meat loaf before placing the lid on the slow cooker. Cook on the low setting for 6-10 hours, the time may vary depending on your crock pot. When the time is up simply drain any excess liquid from the pot and then serve!
Please SHARE This Delicious Recipe With Family and Friends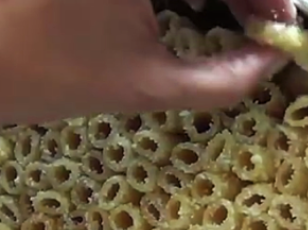 One of my favorite yummy dishes is pasta and meat sauce.  Pasta is truly one of the most popular dishes worldwide, of which there are over 100 varieties.  Here is an astonishing fact…in America an average person consumes over 20 pounds of pasta yearly!
One of the things I love about cooking pasta and meat sauce is that it is easy and quick, resulting in a delicious result.  In the following video, YouTuber Diana Delafuente prepares a twist on the dish.  It is a bit more time consuming, but well worth it when you see what she creates.
The saying goes, "Presentation is Everything", and that pretty much sums up this exquisite 'Rigatoni Pie'. Although it takes more time to stack the rigatoni in a pan than just serving pasta and meat sauce, I will definately try this when I want to present something really special for guests or family.  All you need is: Rigatoni, parmesan cheese,  a spring form pan, meat sauce and some mozzarella for a beautifully browned "Rigatoni Pie".
Watch how Diana puts this together and please let us know if you will try this.
Please SHARE this Creative recipe with your friends and family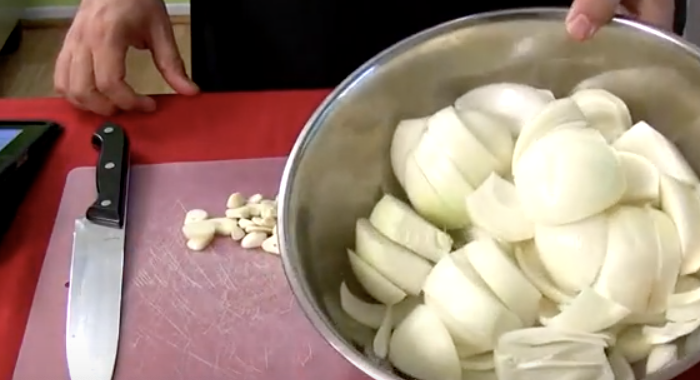 Everyone loves a hearty bowl of delicious soup. It warms the soul as well as the stomach, and the mix of flavors is a true delight to the taste buds. Anyone can heat up soup from a can, but this video tutorial will have your family and friends asking for seconds with this homemade french onion soup! Making soup from scratch might seem intimidating, but with this great recipe and excellent guidance, it becomes easy.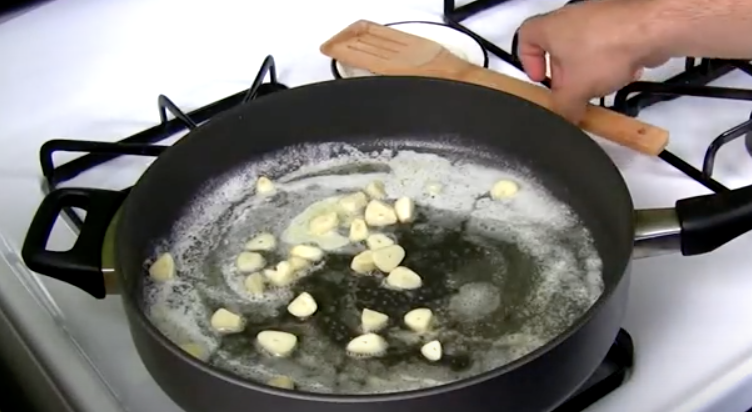 To get started, you will need the following ingredients: Parmesan cheese, Dijon mustard, Swiss cheese, butter, broth, French baguette, onions, garlic and dry white wine. First, toast slices of the baguette in the oven until crispy. Chop up your onions and garlic, sautéing them in the butter.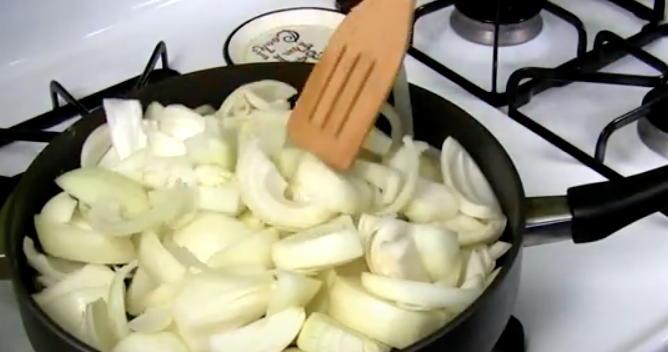 Once they start to brown, add the wine and let it simmer until it glazes over. At this point, add the mustard and broth, again leaving it to simmer. For the finishing touch, he bakes the bread and cheese onto the top for a perfect, golden brown topping.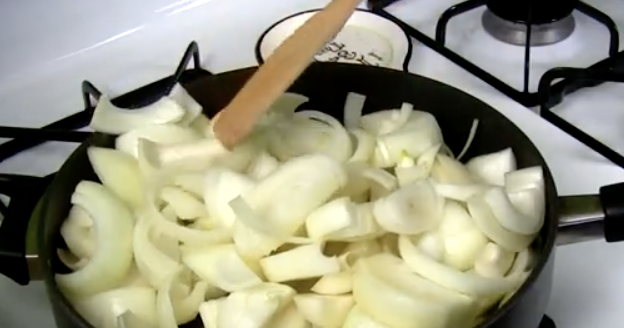 French onion soup dates back three hundred years, although onion soups existed at least as far back as the Roman Empire, and most likely have been made ever since man started eating onions. Regardless of the interpretation, this dish is a classic for a good reason: it tastes great! Tell us how your soup turns out!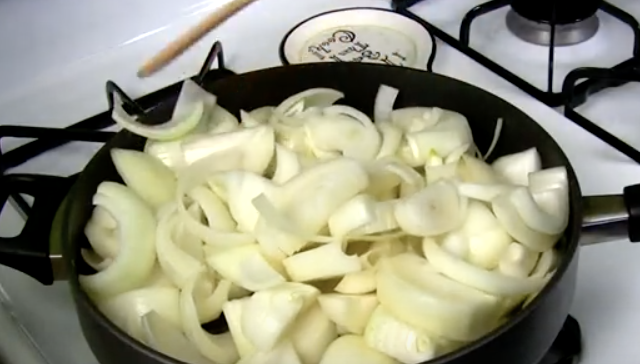 Please Share This Recipe With Family and Friends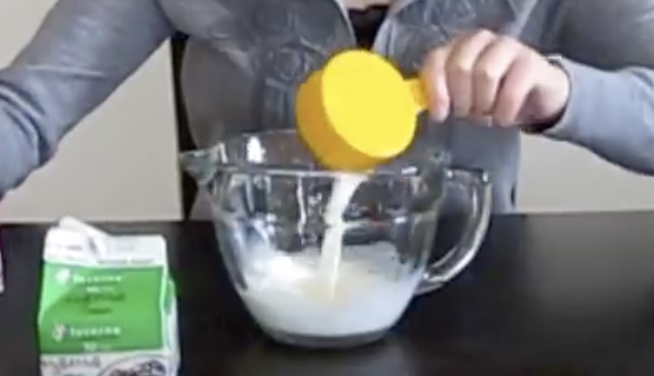 Shake and no-bake your way to fast, easy, homemade ice cream. All you need is a few basic ingredients and an appetite for frozen deliciousness to master this recipe. Best of all, it's fun to do and a creative way to experiment around the kitchen with a new cooking method. If you have kids then try it with them and make sure to throw in a mini-science lesson because it's a great way to learn!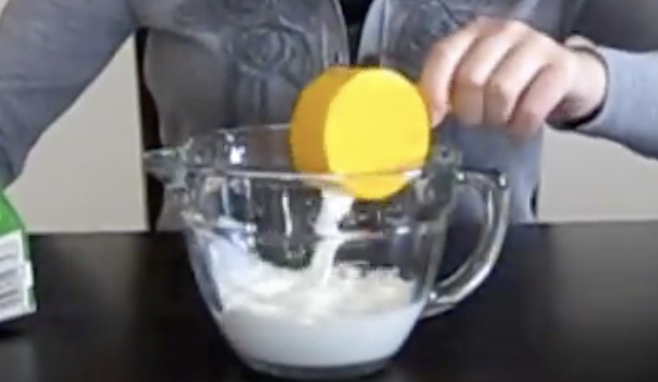 To shake up a proper batch of ice cream you will need milk, cream, sugar, salt, and vanilla extract. This style also requires the following tools and items to work; ice cubes, measuring bowls and spoons, a small plastic bag, a large freezer bag, and winter gloves.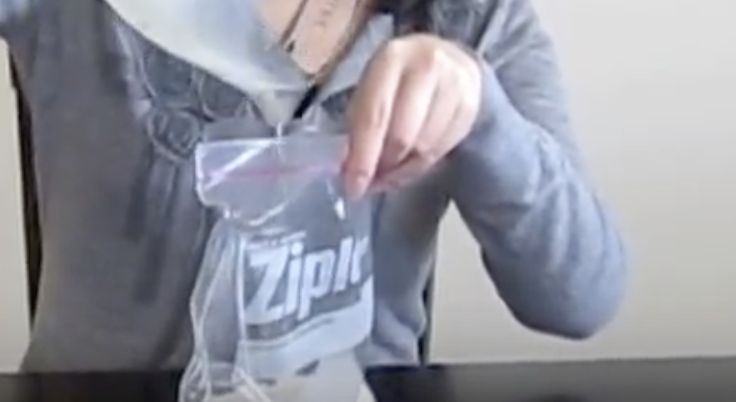 First, in a bowl combine a ½ cup of milk, ½ cup of cream, 3 tablespoons of sugar, and ½ teaspoon of vanilla extract. Carefully pour the mixture into a small plastic bag, squeeze all the air out, and seal tightly. Next, fill a freezer bag about halfway with 4 cups of ice then add in a generous amount of salt.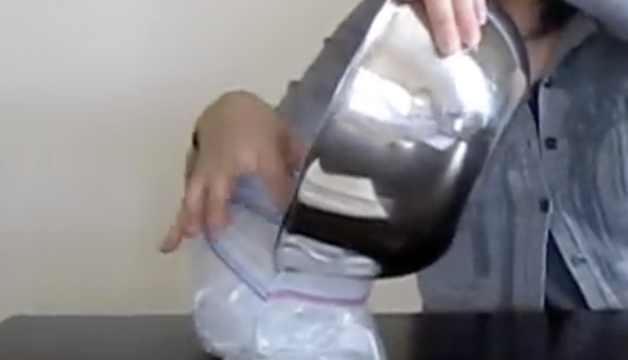 To speed up the process you can add about 8 tablespoons of salt. Place the small plastic bag into the larger one, seal that securely, and shake them very well for at least 5-10 minutes. It is recommended that you wear gloves for this part because it gets really cold. Remove the small bag and rinse off the salt so that it doesn't contaminate the ice cream.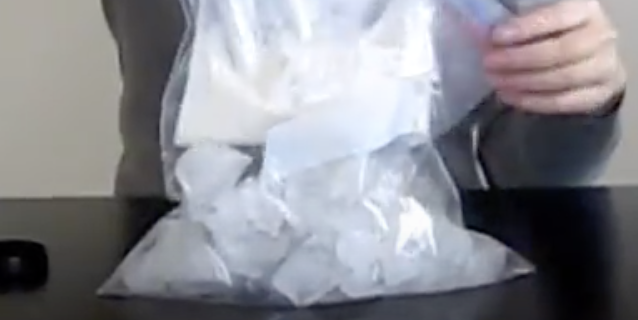 Now the good part!! Get a spoon and scoop the ice cream into a bowl, top with sprinkles or whatever add-ins you prefer, and eat it quick. This recipe makes about two servings and tastes delicious!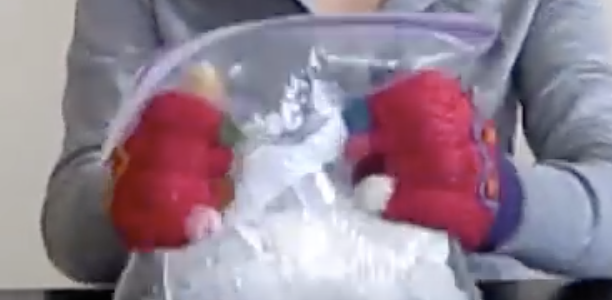 How does it work s quickly? This is the science behind it- The salt makes the ice cream freeze faster because it lowers the freezing point of the ice and melts it quicker.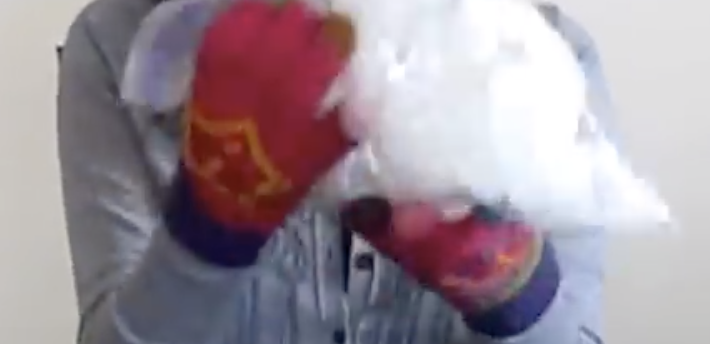 Thus, the more salt the more energy gets taken from the ice, which results in a transfer of the melting ice's coldness to the ice cream. That's why you can shake your way to frozen, iced, creamy, tasty treats in a matter of minutes smile 🙂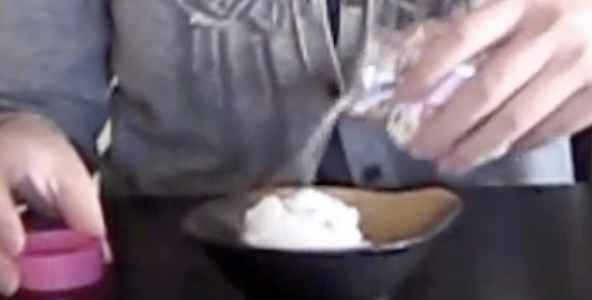 Please Share This Recipe With Family and Friends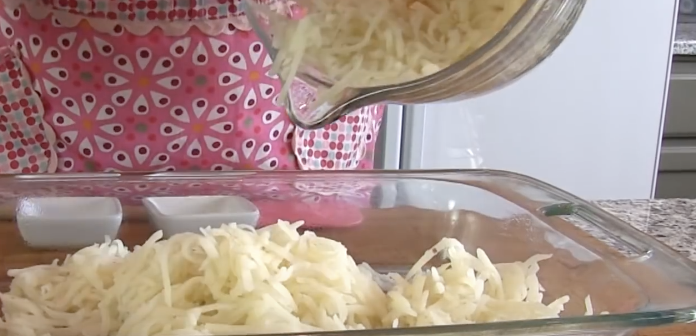 This simple and easy to bake recipe will have your family asking for more. It is a delicious potato and cheese casserole, based off of and made in the style of restaurant chain Cracker Barrel's own hash brown casserole. The dish comes out of the oven in all its creamy, bubbly, cheesy, scrumptious glory. You can serve it as a yummy, hot side dish to a main course or on its own. Just make sure to make enough because it will get eaten up fast!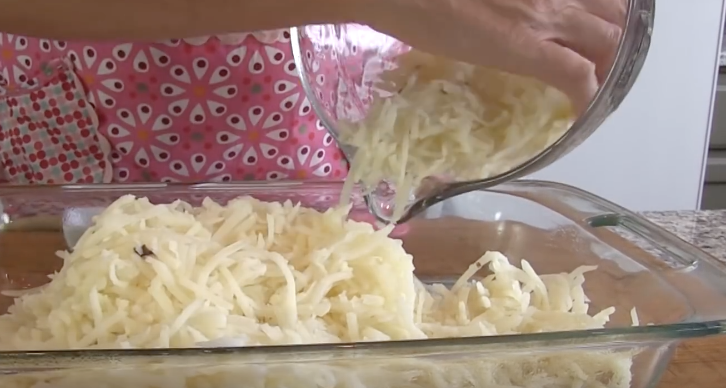 Start by placing a 32 ounce thawed package of frozen hash brown potatoes into a greased 9"x13" baking pan. You can substitute the frozen hash browns with about 12 large potatoes. First peel them and boil for about 30 minutes until slightly tender, then allow them to cool, before shredding or grating into the pan. Sprinkle the potatoes with salt and pepper and heat the oven to 350 degrees.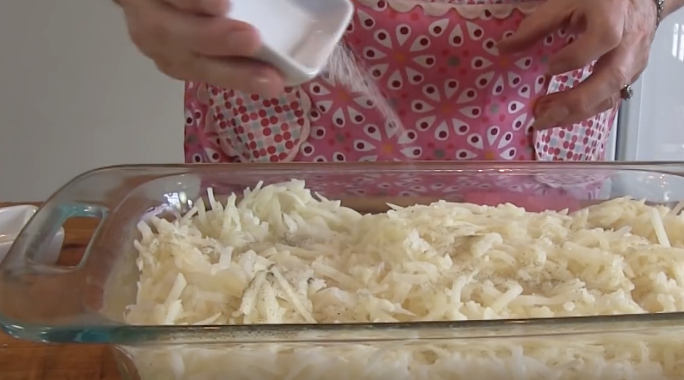 In a bowl, stir together one can of cream of chicken soup (10 ¾ ounce), 16 ounces of sour cream, ½ cup of melted butter, and ½ cup of chopped onion. Spread the mixture over the potatoes, stir it gently, and then sprinkle an 8 ounce package of shredded sharp Cheddar cheese over the top. Bake uncovered for 45-55 minutes or until it is bubbly and golden. This recipe serves 6-8 hungry people and is sure to be a hit, so save it for future use!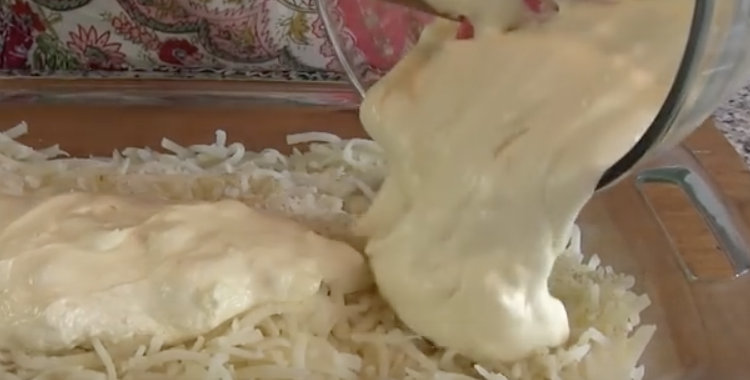 Please SHARE With Family and Friends