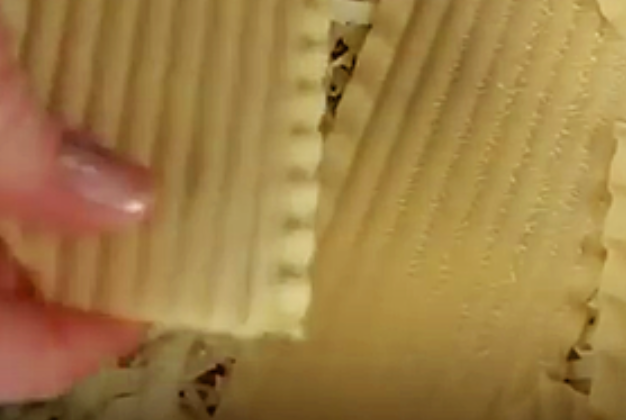 image via : youtube.com
Moving can be extremely stressful in more ways than one, especially for our animal companions. When they first step foot into their new home it's both exciting and terrifying all at once and they can quickly become overwhelmed by the experience. That's because a new house is full of different types of strange smells, unfamiliar sights, and sometimes there are even new rules that pets have to get used to, like no going on the couch or upstairs.
Our four-legged friends often need a little extra time and space to process and become accustomed to their new surroundings. Once they settle in after a bit, it's as if they've always lived there. It's always interesting to see how animals approach and explore their new digs, especially dogs.
Compared to cats, they're quicker, more animated, and much less cautious. A dog will run around sniffing out every single nook and cranny they come across, whereas cats run and hide under furniture. Some dogs will even run and jump straight into the new swimming pool, which is exactly how one adorable puppy named Christy reacted when she saw that her new house came with an in-ground pool in the backyard!
When the little snow-white West Highland Terrier caught her first glimpse of the pool, all her attention immediately was focused on getting outside to see it up close. Christy happily spun in circles, jumped up on the screen, and barked in delight at the awesome new upgrade in her life.
She was so excited that her little tail was wagging back and forth at a hundred miles an hour and when the door finally slid open she wasted no time and bolted right outside. She went full speed straight ahead without hesitating even the slightest bit and jumped right into the water like a champion! she ended up in the pool! She didn't hesitate in the slightest and jumped right into the water like a champion.
As soon as she ended up in the pool Christy looked like she was on cloud nine as she swam around blissfully, nipping here and there at the water. The excited pup doggy paddled over to the stairs, got out, and ran to the other end of the pool to jump in and do it all over again.
After watching this little Terrier's reaction, it's safe to assume that she will be very happy in her new home. Now that she has a pool to go swimming in whenever she'd like, she's probably already forgotten about the previous place she used to live.
Check out her unbelievably joyful reaction and share it with anyone who may need a smile!
Please Share This With Family and Friends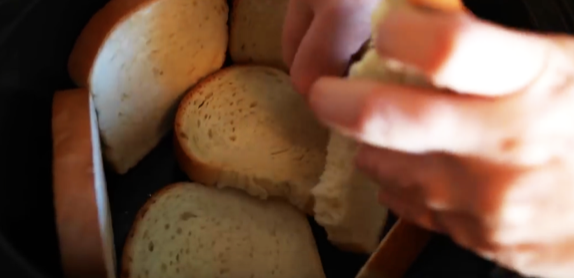 It's no secret that a hearty breakfast is the best way to start the day off and yet many people fail to eat after they wake up. To stay as healthy as possible and have energy that lasts throughout the day you have to take the time to eat a good, and preferably home-cooked, breakfast!
For many of us this can be tricky, especially if you're not a morning person. Whipping up something delicious means waking up earlier than usual and lots of us just don't have the motivation to make anything first thing in the morning. Not to mention, it often takes a long time to cook up something yummy from scratch. In today's hectic world it's easier to reach for a cereal bar than to prepare, cook, eat, and clean up after making breakfast.
However, one simple invention changes all of that, a crock pot! You can make an amazing breakfast with practically no effort at all and you don't have to wake up early. Slow cookers make life convenient because all you have to do is combine a few ingredients in a pot, set the timer, and allow it to work its magic. After a few hours the food is done, waiting and warm, it's perfect!
If you're looking for a slow cooker breakfast idea that is sure to turn out unbelievably delicious, then this French toast recipe will definitely satisfy your taste buds. The accompanying video goes over how to make a batch of the classic brunch staple. It's basic and easy to follow, plus you can use up any old or slightly stale bread you may have on hand. The following is a complete list of all the ingredients it calls for:
1 loaf of bread 1 teaspoon of vanilla extract
6 eggs 1 teaspoon of cinnamon
2 cups of milk brown sugar
Instructions:
1) Crack the eggs in a bowl and beat lightly with a whisk – 2) Stir in the milk, vanilla, cinnamon, and brown sugar. Mix together well – 3) Lightly mist the inside of the slow cooker with non-stick cooking spray – 4) Layer bread inside the pot until it's full or you run out. Depending on the type of bread used, you may have to break it apart or cut slices into half pieces – 5) Pour the batter over the bread in the crock pot – 6) Sprinkle a bit more brown sugar and cinnamon on top – 7) Cover and cook on low for about 6 hours. Cook times may vary depending on the size/model crock pot you use, so adjust accordingly
Come morning you'll wake up with the sweet smell of vanilla, cinnamon, and sugar in the air. This comes out tasting a lot better than it looks, the texture is fluffy and souffle-like, perfect for serving with fresh fruit, a spoonful of cream, or warm syrup. Help make life more convenient for friends and family and share this easy and scrumptious recipe with them, enjoy!
Please SHARE This Recipe With Family and Friends 🙂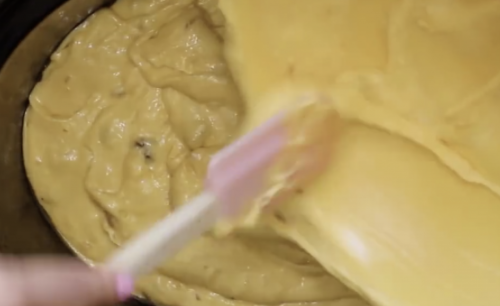 image via – facebook.com
Home-cooked food always seems to taste better than any of the ready-made, store bought variety types, especially when it comes to delicious desserts. The big downside is that baking can be tricky, time consuming and certain recipes are super hard to pull off and get it just right!
It can also take a long time to cook up something delicious and flavorful from scratch. In today's busy non-stop world, between working all day, getting stuck in traffic or taking care of kids, the motivation is simply not always there for most of us. That is what makes crock pots so convenient and easy. They make cooking homemade meals quick, easy, and almost effortlessly.
All you have to do is toss a bunch of ingredients into the pot, set the timer, and let it cook slowly for a couple hours! You can go about your day and when the food is ready it'll be warm and waiting, it's perfect! If you're looking for a really tasty and filling crock pot dessert recipe this quick and easy banana cake is sure to please all types of palettes.
Plus, you can use up those old bananas laying around and satisfy your sweet tooth at the same time. Unlike many other cakes made from scratch, this one requires little time or effort on your part. Here's a list of all the ingredients it calls for:
1 ¾ cup plain flour – 2 tablespoons baking powder – ½ teaspoon salt – ¼ teaspoon baking soda – 1/3 cup of butter or margarine – 2/3 cup sugar – 1/2 cup chopped walnuts – 2 eggs, well beaten – 2 tablespoons dark corn syrup – 3 ripe bananas well mashed
Gather all the ingredients and start by beating the two eggs in a bowl. Place the peeled ripe bananas in a separate bowl and mash them up with a fork. In a medium sized bowl sift the flour, salt, baking powder, and baking soda into it.
Mix the sugar and butter together in yet another bowl so that they form a creamy consistency and then stir in the corn syrup, eggs, and bananas. Finally, add the dry ingredients to the wet ingredients and mix them all together very well.
Grease up the inside bowl of the slow cooker with a coating of butter and then place a generous amount of flour inside. Tip it all around so that the flour sticks to the butter and completely coats the inside, this will prevent the cake from sticking and make the removal a lot easier.
Place the banana bread batter into the floured and buttered crock pot and cover it with the lid. Cook times may vary depending on your crock pot.You'll know it's done when you stick a toothpick in the middle of the cake and it comes out clean.
If there is cake batter sticking to the pick, continue cooking a little longer or until it comes up clean. Allow the cake to cool before removing, it should slide right out when you turn the cooker upside down but you may have to run a butter knife around the edge to help ease it out.
How you decide to serve the banana cake is all up to you. Cream cheese frosting pairs well with it, as do chopped nuts, a sprinkling of brown sugar, whipped cream, or fresh berries. Really any toppings and additions will work, or none at all because it tastes yummy all on its own!
Pass this delicious banana cake slow cooker recipe along and help add a little more sweetness, and convenience, to the lives of your friends and family. Bon Appétit!
Please Share This Recipe With Family and Friends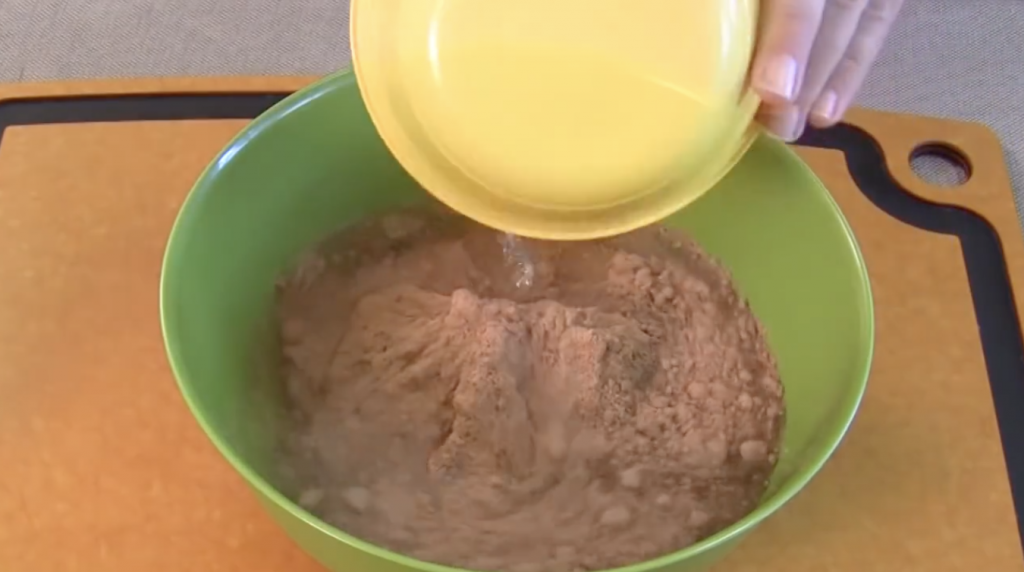 I don't know about you, but for me there is nothing better than a simple recipe that isn't labor intensive, which results in a delicious dessert.  The Cooking With Jack Show, aka The Lazy Man's recipes, offers just such a trick, for a really decadent dessert often served in fancy restaurants!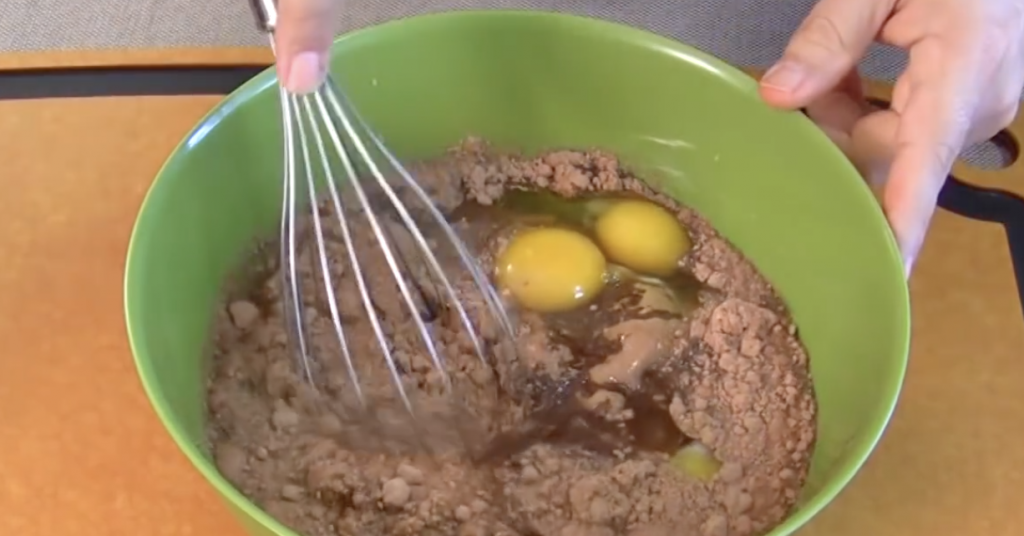 The video you are about to watch is perfect for chocolate lovers.  If you have ever tasted a mouth-watering lava cake, you understand how amazing it would be to concoct this at home.  Something definitely brain-altering occurs when you taste a great lava cake.  I was once at a party where one such dessert was served, and as the first tastes were taken the whole group fell silent, and then all you heard was the buzz of yummmmmm!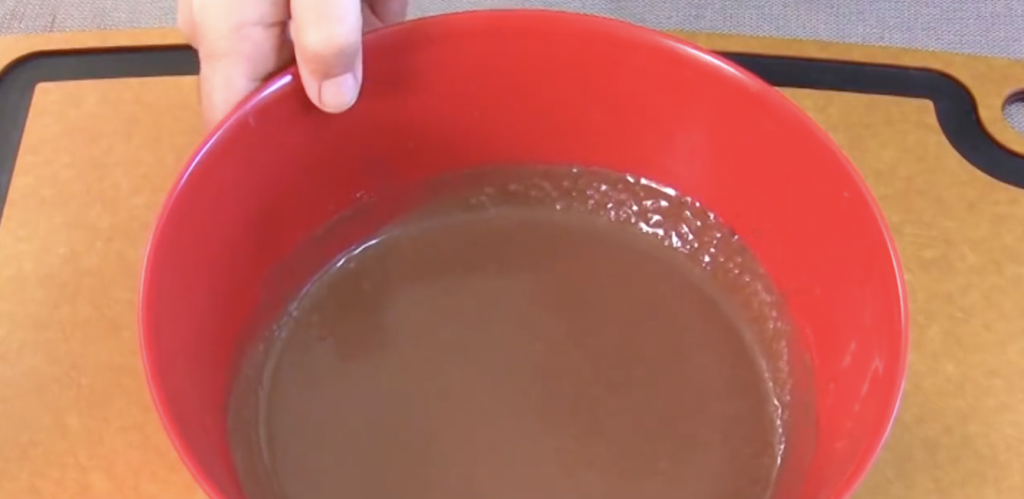 Jovial Jack, our lazy chef, demonstrates how to produce this in a slow cooker.  In fact, he's so lazy that he shows us how to line the cooker so no clean-up is necessary!  Ingredients required are: Devil's food cake mix, water, eggs, canola oil, 2% milk, chocolate pudding mix and semisweet chocolate chips.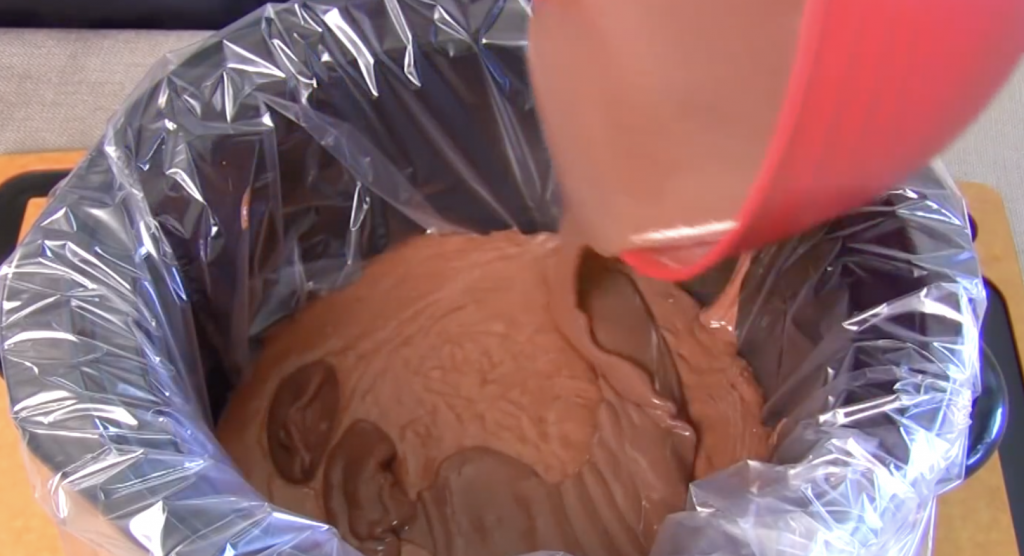 After 5-7 minutes of mixing, everything gets poured into the slow cooker, while Jack takes a nap for 3 hours!  The results look sumptuous.  I can't wait to try this as a confirmed lava cake lover.  Let us know how your's turns out if you give it a try.  Don't miss the last minute of bloopers on the video!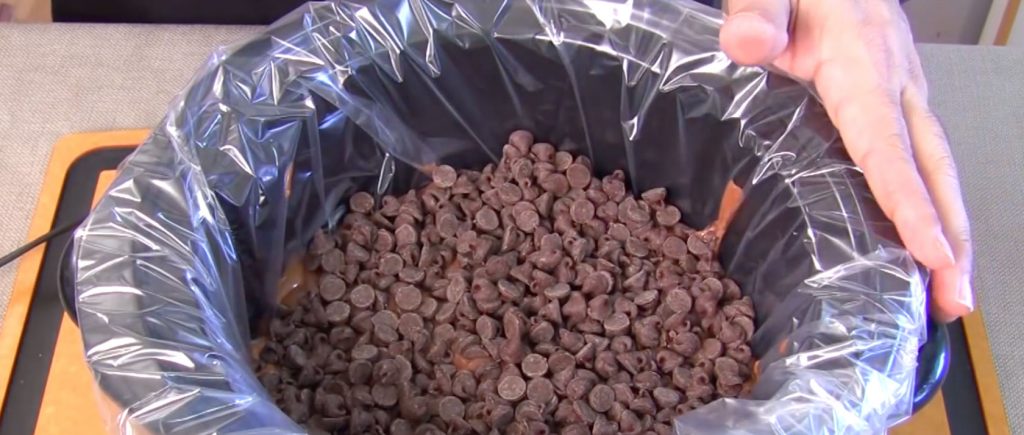 Please SHARE this recipe with your friends and family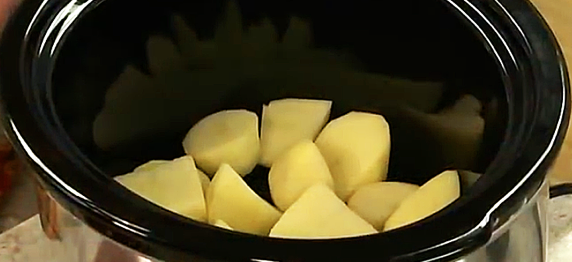 Slow cookers make preparing delicious, home cooked meals so easy they're practically effortless! Instead of having to bang around the kitchen making all of the separate components that most dishes call for, you just mix up a few basic ingredients and then combine them all together in the pot. Set the timer, put the lid on, and you're good to go!
While many traditional recipes have been pared down and honed specifically for crock pot cooking, this easy meatloaf one retains all of its classic ingredients. Make this soon and you won't be disappointed! The sweet, savory aroma will greet you when you walk in the door and dinner will be ready, warm, and waiting. What more could you ask for? Everything you'll need is listed below and directions on how to prepare the slow cooked meatloaf follow:
5 potatoes, 2 pounds of ground beef, ½ pound hot Italian turkey sausage with casings removed, 1 large onion, 2 eggs, 1 ½ cup ketchup, divided in half (so that you have two ¾ cups of it), ¾ cup crushed crackers, butter-flavored, 1/3 cup packed light brown sugar, 2 teaspoons salt, ½ teaspoon yellow mustard, black pepper, to taste
Start by peeling the potatoes. Cut them into 2-inch chunks and place them in the bottom of a large crock pot. Mix together the beef, sausage, onion, eggs, cracker crumbs, ¾ cup of ketchup, and salt in a separate bowl. Make sure to combine the ingredients together really well and then form them into the shape of a loaf. Add the loaf to the slow cooker, placing them directly on top of the potatoes!
Now combine and stir up the brown sugar, mustard, and remaining ¾ cup of ketchup. Spread the resulting sauce evenly across the top of the meat loaf before placing the lid on the slow cooker. Cook on the low setting for 6-10 hours, the time may vary depending on your crock pot. When the time is up simply drain any excess liquid from the pot and then serve!
Please SHARE This Delicious Recipe With Family and Friends

There's a million different ways to eat an onion, from raw to sauteed or fried. However, one of the most popular and tastiest types is hands down caramelized onions. When onions are caramelized they become tender and brown up. They also take on a deliciously smooth flavor that's sweet, but not too sweet that it's overpowering, and lose the bitter taste that they're commonly associated with.
Caramelizing is a cooking method in which a food is slowly cooked over low heat to allow for the natural sugars in it to change and turn into caramel. These properties are what makes this onion recipe the perfect thing to toss in the crock pot and cook up. It's the easiest way to make a huge batch of caramelized onions that are both affordable and delicious.
The video shows everything you'll need to know about perfecting this recipe and the following is a list of all the ingredients that it calls for:
4 pounds of yellow onions
½ cup unsalted butter
Salt and pepper
How to prepare the ingredients:
1) Slice up all the onions and cut the butter into small pieces 2) Place the onions and the butter in a crock pot and place the lid on the pot 3) Cook on low for 8 hours 4) Uncover, stir, and season them with salt and pepper 5) Cook on low for about 2 more hours or until most of the juice cooks off
When you're done cooking you can either eat and enjoy the onions immediately or store them in the freezer for later. It's likely you'll end up with a lot of leftovers and if you choose to freeze them they last up to six months in the freezer.
These pair well with a range of other foods and meals. A classic American tradition is topping off hamburgers and hot dogs with them and many people also like them served with steak. Another option is to toss a bunch of the sweet and savory onions into a stir fry to kick the flavor level up a notch. There you have it, now you won't ever have to go without caramelized onions ever again!
Please SHARE This Recipe With Family and Friends 🙂