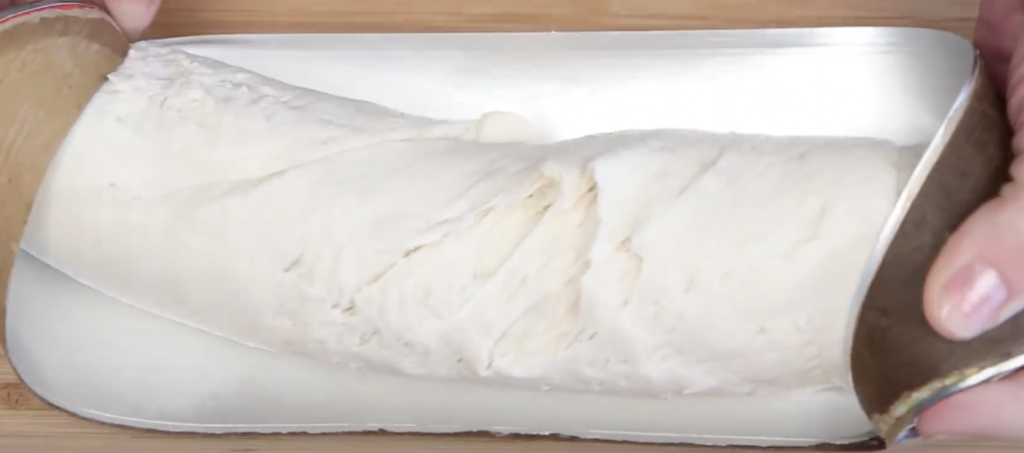 The cheesy, meaty, saucy and all around appetizing smell of fresh hot pizza is an aroma that a rare few can resist. The mouth watering dish is beloved by people of all ages. Even the ninja turtles and animals, like the infamous pizza rat, love scarfing down a slice! If you also happen to love sinking your teeth into some crispy, delicious, homemade pizza, then you have to try this recipe for crock pot pizza.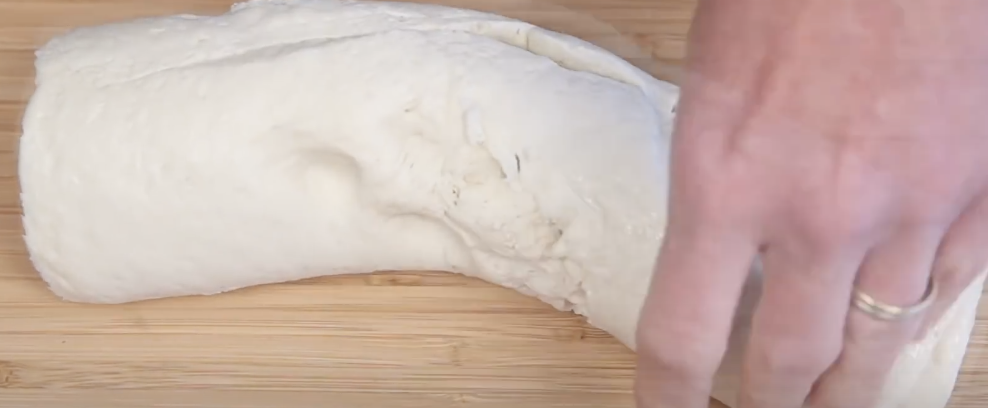 As strange as it may sound, you can bake stuff in a slow cooker and achieve many different types of food textures, from crunchy to moist. It's often assumed that crock pots are just for whipping up soups, sauces, meats, stews, or other liquid-based recipes.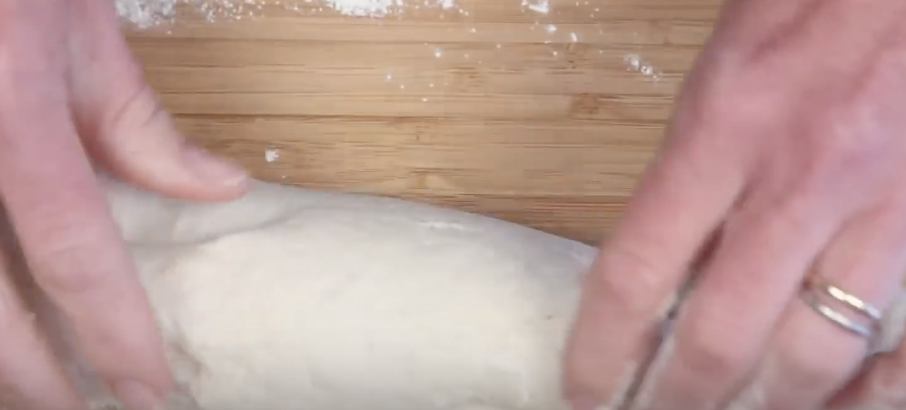 That's simply not true and this yummy pizza recipe is a case in point. It cooks a lot quicker than the average slow cooker recipe and once you throw all the ingredients together it'll be done and ready to serve within an hour or so.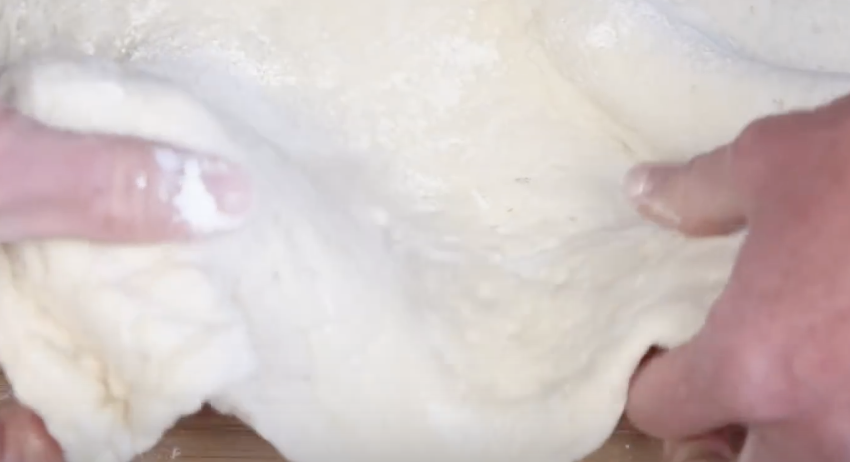 A list of all the ingredients you need, plus recipe instructions, are below and definitely check out the accompanying video from the YouTube channel averagebetty. It's an excellent tutorial put together by Sara O'Donnell where she shows us step by step exactly how to make a crock pot pizza.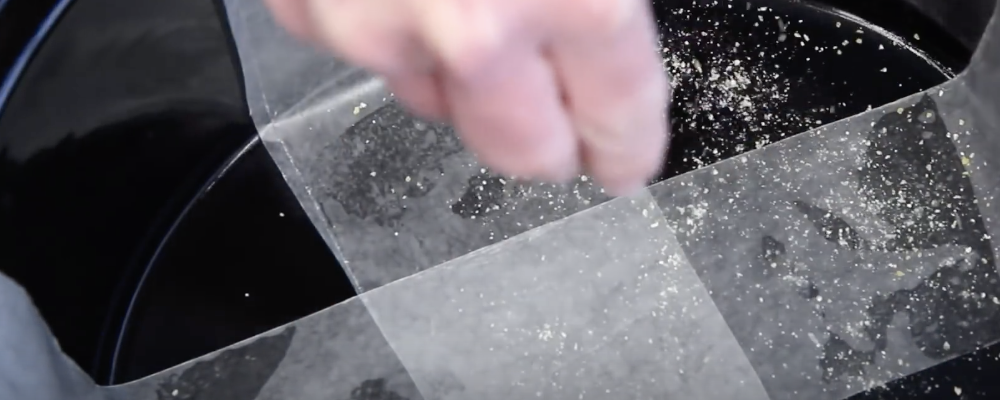 She made a standard pepperoni pizza but you can customize the ingredients any way you'd like to fit your tastes. Most of what you need comes prepared, so it's incredibly simple and convenient because you just have to combine your favorite types of foods!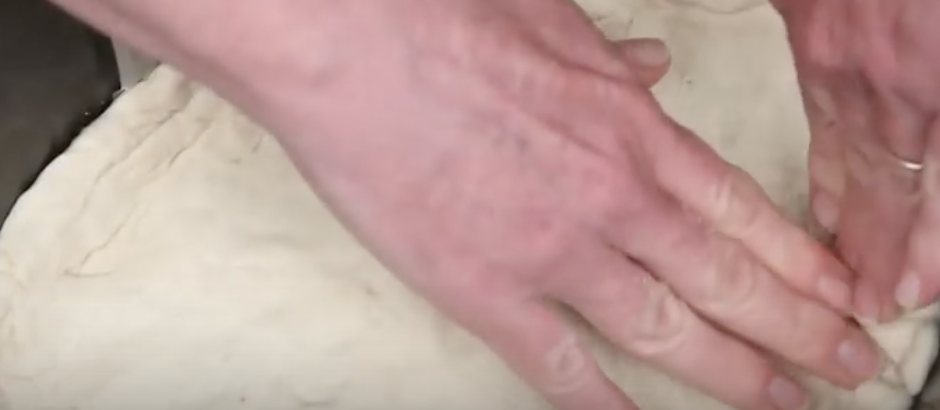 Ingredients: – Pizza dough – prepared or store bought – Pizza sauce – Shredded cheese – keep it simple with mozzarella or try a different kind – Toppings – any that you like!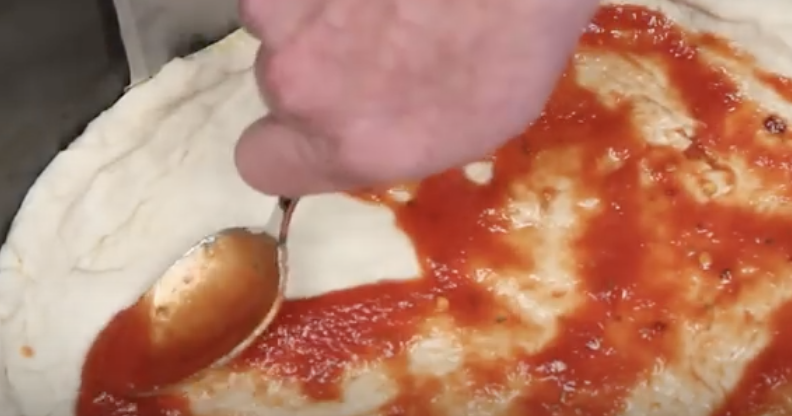 Directions: Start by oiling the base of the crock pot and line it with a few strips of parchment paper that crisscross and overlap each other at the center. You should end up crafting them into a sling and this step will make removing the pizza later on a whole lot easier.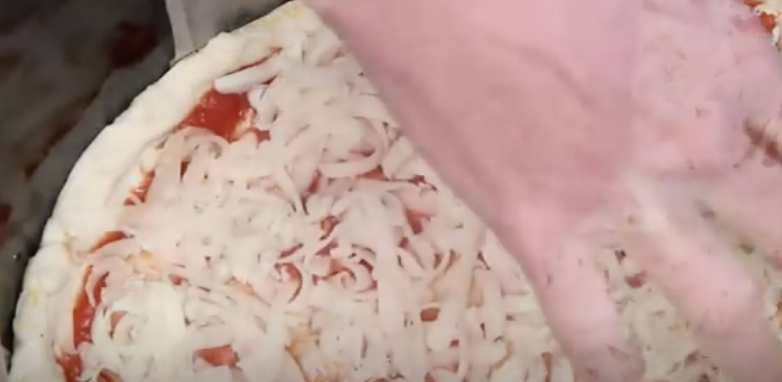 Lightly sprinkle a tiny bit of either cornmeal or flour onto the the bottom of the slow cooker. Next, take the pizza dough and press it down firmly and evenly along the bottom of the pot. Form and shape a crust around the edges and make sure to trim and remove any excess dough you may end up with.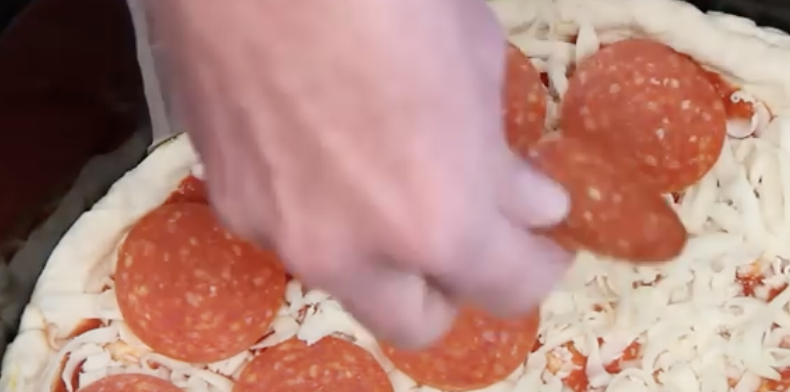 Now it's time to add on the pizza sauce, spread as little or as much as you'd like on the dough. Follow that up with a layer of cheese and then add the toppings. Place the lid on before cooking it on high for 1½ hours. Finally, lift it out of the pot using the parchment sling you made earlier.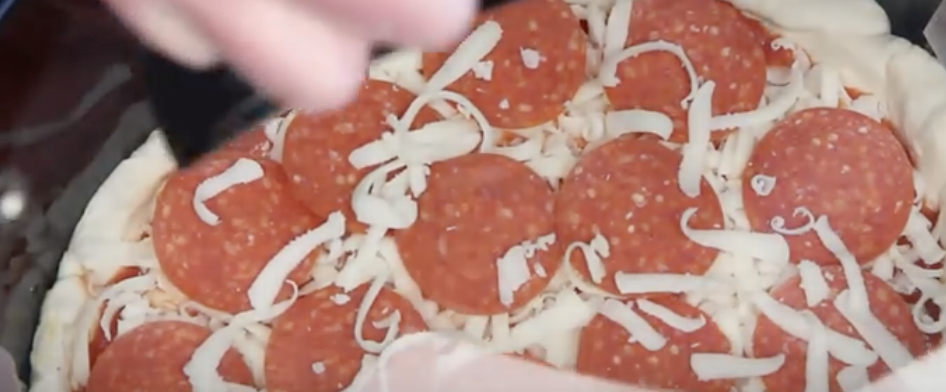 Cook times will vary depending on the types and amounts of toppings you used. You may have to cook it a little longer if you chose to load your pizza, so keep that in mind. Also, after about an hour condensation will likely appear on the inside of the lid and if you don't remove it your pizza may end up soft or mushy.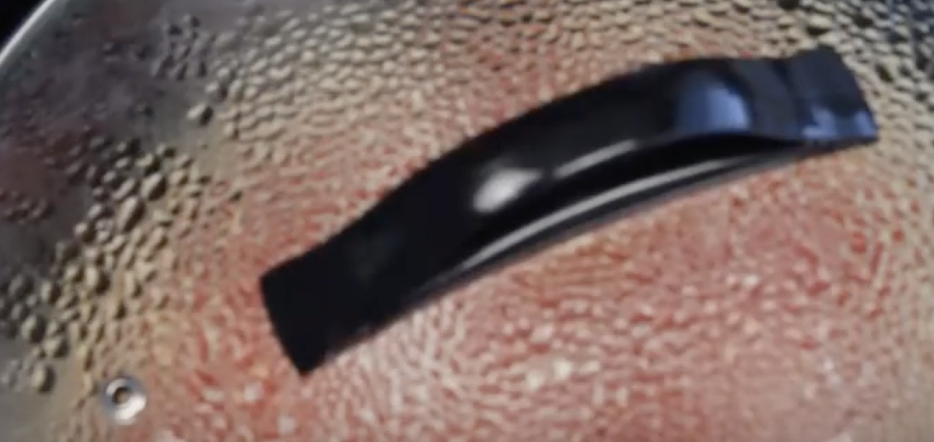 Simply wipe it off with a paper towel and replace the now dry lid back on, then cook for the remaining half hour. Now all that's left to do is to slice up the pie, eat, and enjoy the homemade deliciousness. Pass this recipe along and share it with friends and family, it'll add a little more flavor and convenience to their lives. Bon Appétit!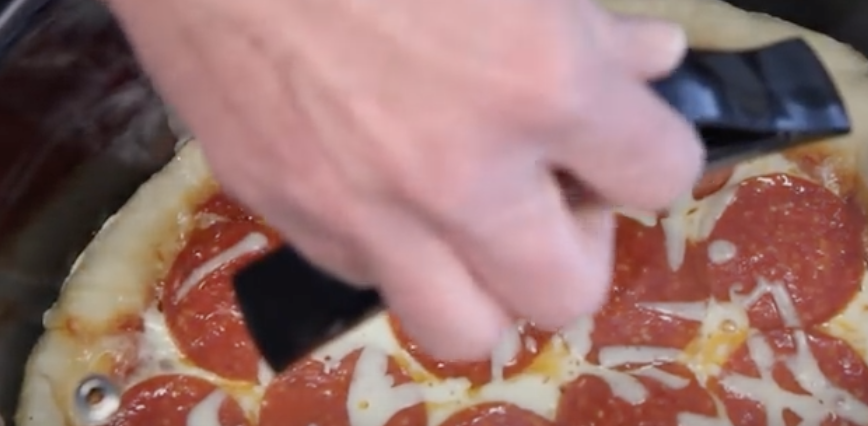 Please Share This Delicious Recipe With Family and Friends 🙂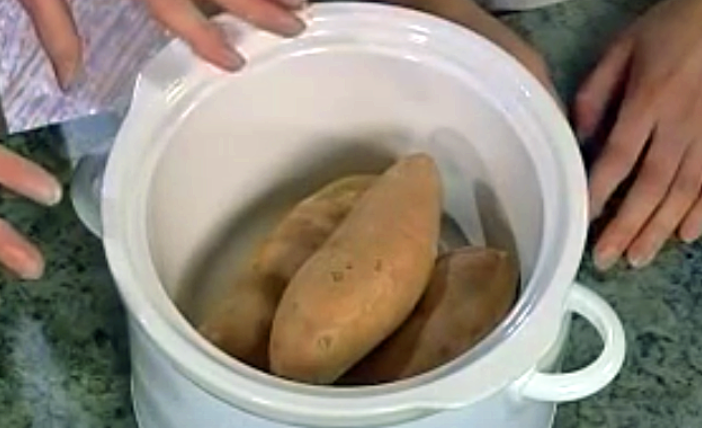 Potatoes are among the most popular and versatile food items that are readily available at any local grocery store. There are many different types grown throughout the world, but one of the tastiest and most healthy varieties is the sweet potato. Sweet potatoes are exactly as their name implies; sweet.
The orange fleshed root vegetables are considered a superfood because they contain a lot of vitamins and nutrients, such as vitamins A, C, E, and B-6, as well as beta carotene, fiber, potassium, iron, manganese, and copper. The antioxidants found in them can help prevent cancer and heart disease, strengthen your immune system, and even slow aging. Plus, they're fat free and cholesterol free! A simple sweet potato can be transformed and prepared in many different ways.
They can be served hot or cold and people love them mashed, baked, fried, hashed, steamed, juiced and more. Their only downside seems to be that it often takes a long time to thoroughly cook them. One of the easiest, most basic ways to cook any type of potato is by poking a few holes in the skin and tossing it in the microwave.
Press the preset "Potato" button and minutes later it's done. While that's the fastest way to cook them, it's definitely not the tastiest. Oftentimes the skin and flesh gets rubbery or becomes kind of mealy and it's just not the same as a slowly cooked, oven baked potato.
Instead of zapping them, try cooking a bunch of them at once in a slow cooker. In the end it's just as easy as microwaving, but the potatoes will turn out much more delicious. JoAnn Rachor shows how it's done in this easy to follow video she posted to her YouTube channel.
Start by washing a few sweet potatoes, making sure to scrub the skins well. There is no need to poke them with a fork for this recipe, just trim off any bad spots and then toss into a crock pot with a little water. In the video they used about ½ cup of water for 3 large sweet potatoes, if you cook a larger batch simply adjust the water amount up to about ¾ of a cup.
This doesn't require a lot of water, just enough to steam and help cook them. Cook on high for about 2-2 ½ hours for a small batch and 3-3 ½ for a larger amount. While they're cooking you're free to go about your day and when you get back the potatoes will be done.
The insides will be evenly cooked, fluffy, and tender, while the outside remains firm. You can eat them right away since they'll be warm and ready, or you can use them in another recipe that calls for cooked sweet potatoes. Try this practically effortless slow cooking method the next time you plan on having sweet potatoes for dinner.
Plus, if you need to shave minutes off a dinner prep time, cook them ahead of schedule and free up a lot of time and valuable oven space.
Please Share This With Family and Friends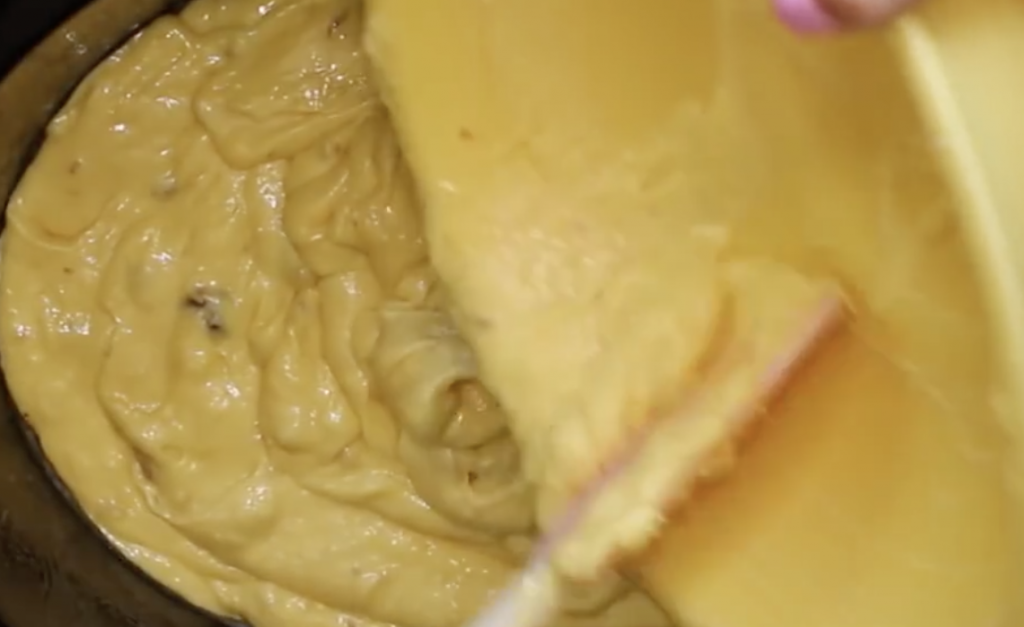 Home cooked food always seems to taste better than any of the ready-made, store bought varieties, especially when it comes to dessert. The downside is that baking can be tricky and certain recipes are hard to pull off and get just right. It can also take a long time to cook up something delicious and flavorful from scratch. In today's busy world, between working all day or taking care of kids, the motivation is simply not there for many of us!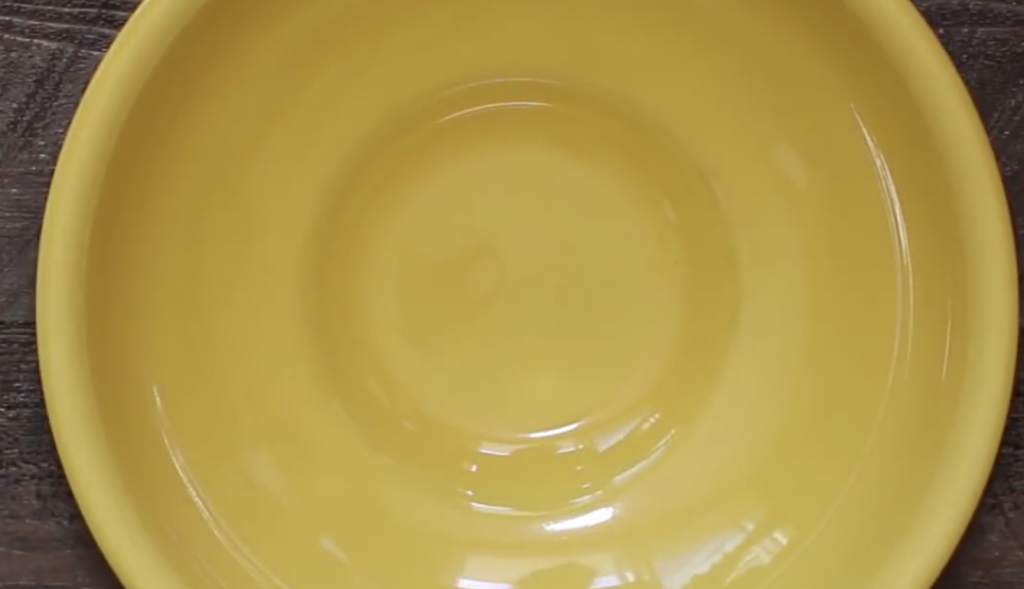 That's what makes crock pots so convenient, they make cooking homemade meals quick, easy, and almost effortless. All you have to do is toss a bunch of ingredients into the pot, set the timer, and let it cook slowly for a few hours. You can go about your day and when the food is ready it'll be warm and waiting, it's perfect!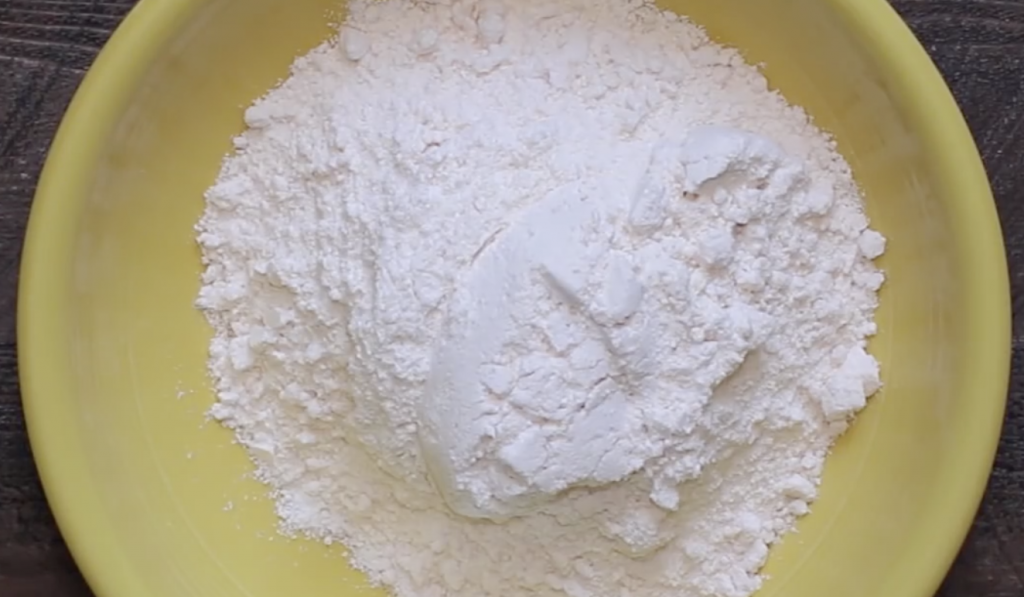 If you're looking for a really tasty and filling crock pot dessert recipe this quick and easy banana cake is sure to please all types of palettes. Plus, you can use up those old bananas laying around and satisfy your sweet tooth at the same time. Unlike many other cakes made from scratch, this one requires little time or effort on your part. Here's a list of all the ingredients it calls for: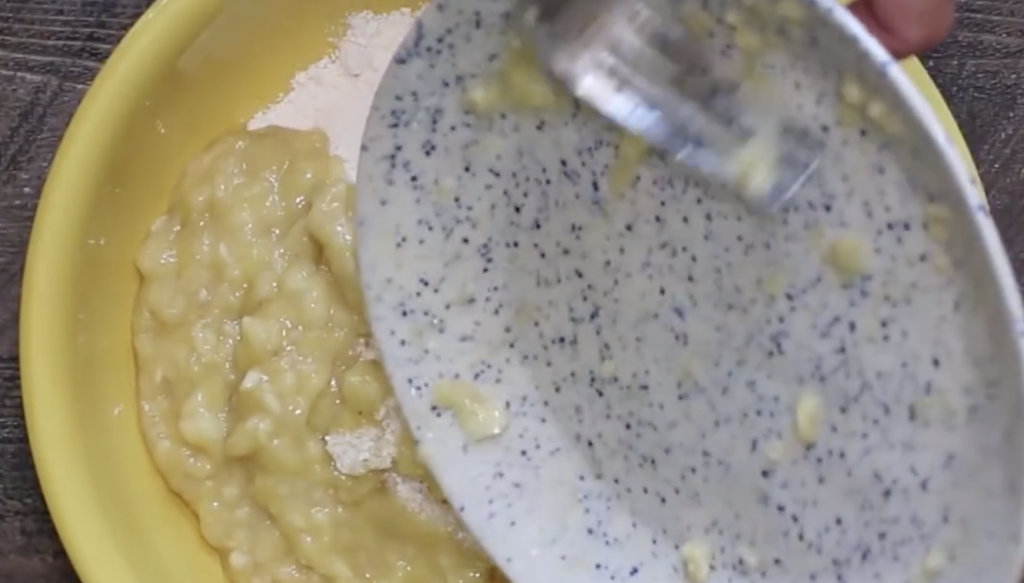 1 ¾ cup plain flour – 2 tablespoons baking powder – ½ teaspoon salt – ¼ teaspoon baking soda – 1/3 cup of butter or margarine – 2/3 cup sugar – 1/2 cup chopped walnuts – 2 eggs, well beaten – 2 tablespoons dark corn syrup – 3 ripe bananas well mashed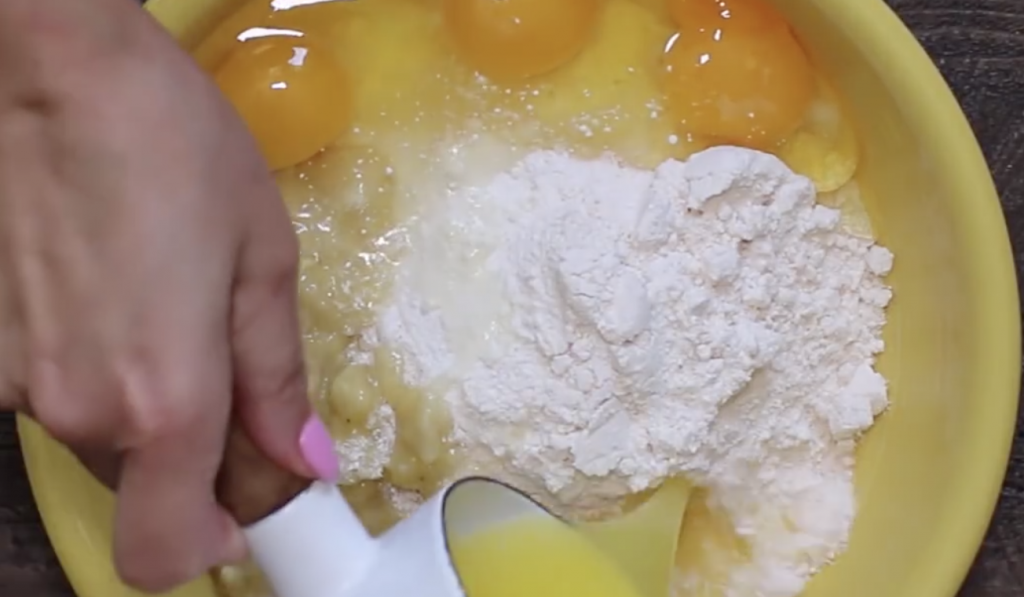 Gather all the ingredients and start by beating the two eggs in a bowl. Place the peeled ripe bananas in a separate bowl and mash them up with a fork. In a medium sized bowl sift the flour, salt, baking powder, and baking soda into it. Mix the sugar and butter together in yet another bowl so that they form a creamy consistency and then stir in the corn syrup, eggs, and bananas. Finally, add the dry ingredients to the wet ingredients and mix them all together very well.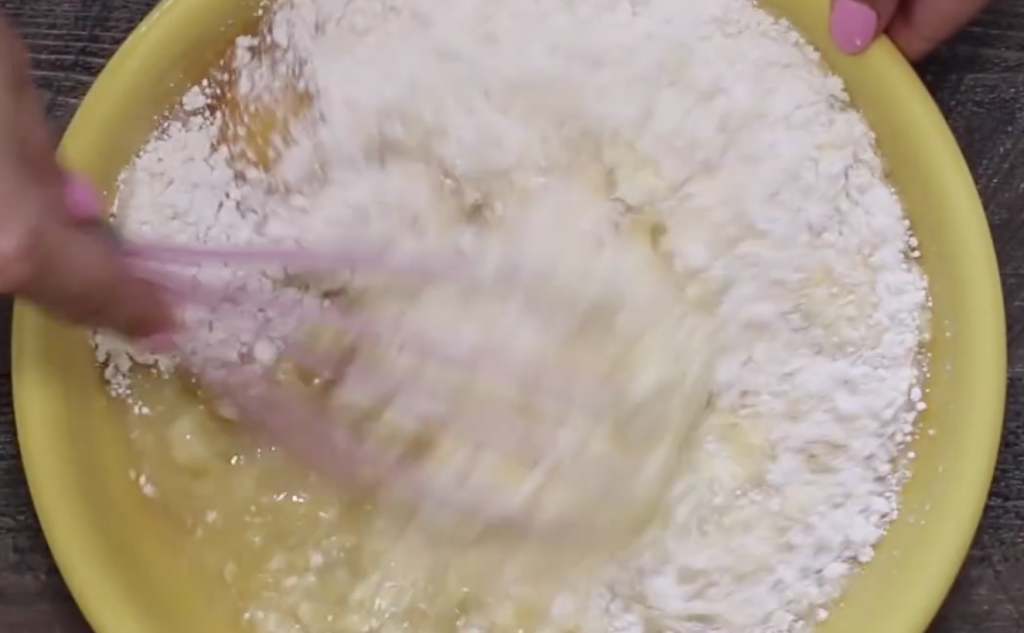 Grease up the inside bowl of the slow cooker with a coating of butter and then place a generous amount of flour inside. Tip it all around so that the flour sticks to the butter and completely coats the inside, this will prevent the cake from sticking and make the removal a lot easier. Place the banana bread batter into the floured and buttered crock pot and cover it with the lid.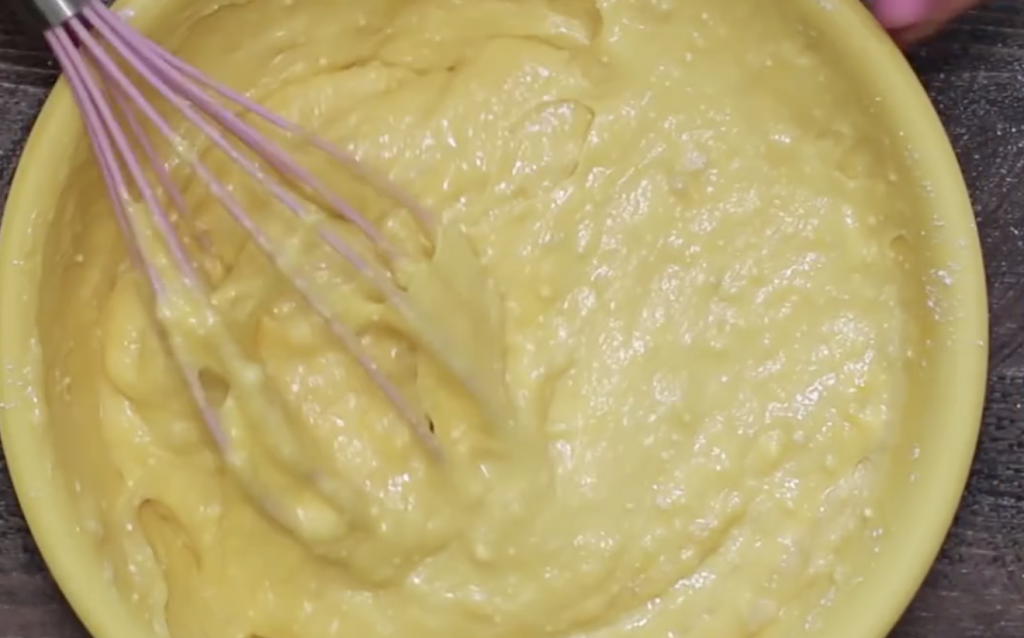 Cook times may vary depending on your crock pot.You'll know it's done when you stick a toothpick in the middle of the cake and it comes out clean. If there is cake batter sticking to the pick, continue cooking a little longer or until it comes up clean. Allow the cake to cool before removing, it should slide right out when you turn the cooker upside down but you may have to run a butter knife around the edge to help ease it out.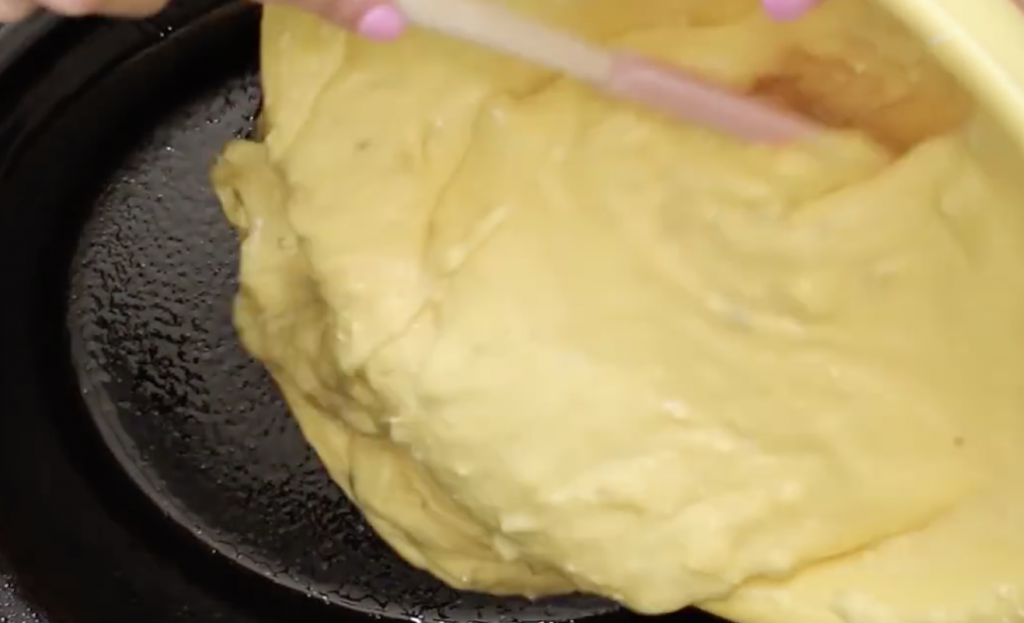 How you decide to serve the banana cake is all up to you. Cream cheese frosting pairs well with it, as do chopped nuts, a sprinkling of brown sugar, whipped cream, or fresh berries. Really any toppings and additions will work, or none at all because it tastes yummy all on its own! Pass this delicious banana cake slow cooker recipe along and help add a little more sweetness, and convenience, to the lives of your friends and family. Bon Appétit!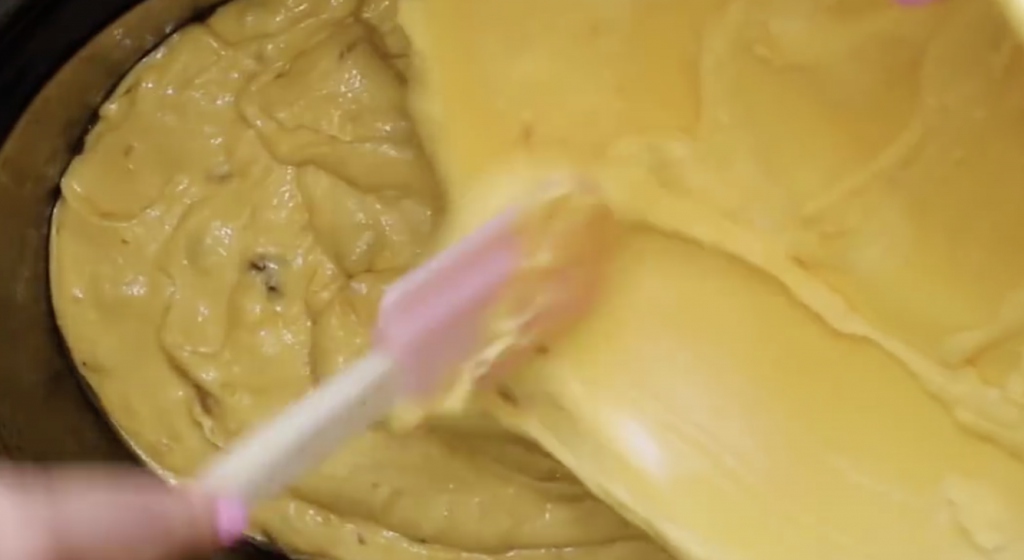 Please Share This Recipe With Family and Friends