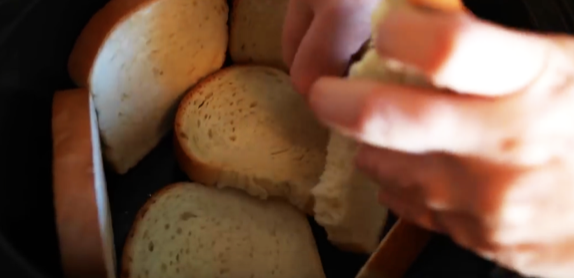 It's no secret that a hearty breakfast is the best way to start the day off and yet many people fail to eat after they wake up. To stay as healthy as possible and have energy that lasts throughout the day you have to take the time to eat a good, and preferably home-cooked, breakfast!
For many of us this can be tricky, especially if you're not a morning person. Whipping up something delicious means waking up earlier than usual and lots of us just don't have the motivation to make anything first thing in the morning. Not to mention, it often takes a long time to cook up something yummy from scratch. In today's hectic world it's easier to reach for a cereal bar than to prepare, cook, eat, and clean up after making breakfast.
However, one simple invention changes all of that, a crock pot! You can make an amazing breakfast with practically no effort at all and you don't have to wake up early. Slow cookers make life convenient because all you have to do is combine a few ingredients in a pot, set the timer, and allow it to work its magic. After a few hours the food is done, waiting and warm, it's perfect!
If you're looking for a slow cooker breakfast idea that is sure to turn out unbelievably delicious, then this French toast recipe will definitely satisfy your taste buds. The accompanying video goes over how to make a batch of the classic brunch staple. It's basic and easy to follow, plus you can use up any old or slightly stale bread you may have on hand. The following is a complete list of all the ingredients it calls for:
1 loaf of bread 1 teaspoon of vanilla extract
6 eggs 1 teaspoon of cinnamon
2 cups of milk brown sugar
Instructions:
1) Crack the eggs in a bowl and beat lightly with a whisk – 2) Stir in the milk, vanilla, cinnamon, and brown sugar. Mix together well – 3) Lightly mist the inside of the slow cooker with non-stick cooking spray – 4) Layer bread inside the pot until it's full or you run out. Depending on the type of bread used, you may have to break it apart or cut slices into half pieces – 5) Pour the batter over the bread in the crock pot – 6) Sprinkle a bit more brown sugar and cinnamon on top – 7) Cover and cook on low for about 6 hours. Cook times may vary depending on the size/model crock pot you use, so adjust accordingly
Come morning you'll wake up with the sweet smell of vanilla, cinnamon, and sugar in the air. This comes out tasting a lot better than it looks, the texture is fluffy and souffle-like, perfect for serving with fresh fruit, a spoonful of cream, or warm syrup. Help make life more convenient for friends and family and share this easy and scrumptious recipe with them, enjoy!
Please SHARE This Recipe With Family and Friends 🙂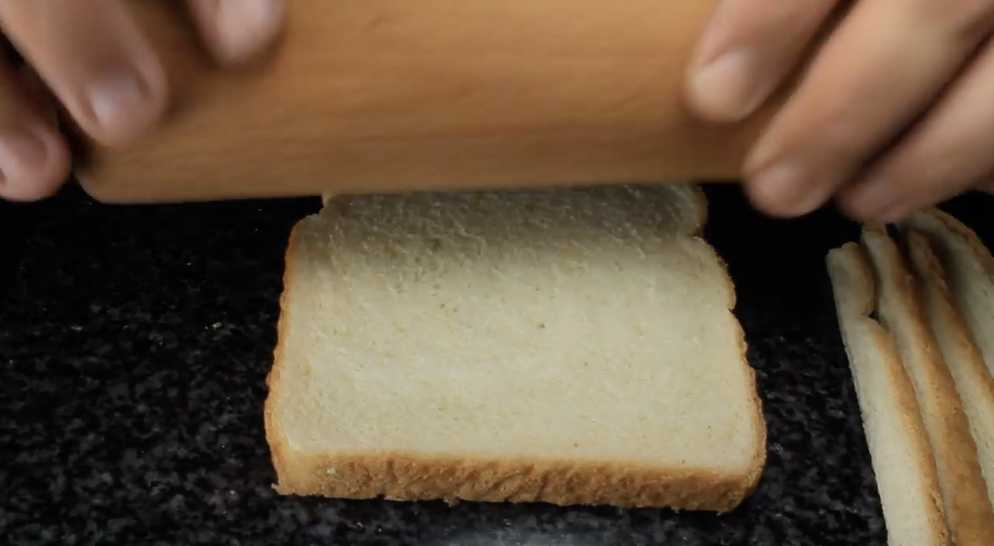 Start your day off right with the help of this strawberry french toast roll-ups recipe. Just reading the name of this treat is enough to make taste buds start watering! These are perfect for breakfast or brunch and are easier to whip up than you'd imagine.
In the accompanying video, YouTube channel Crouton Crackerjacks demonstrates how to properly prepare the dish, so check it out. The recipe instructions and a list of ingredients are below, so make sure you have everything in stock and make these sweet, heavenly creations sooner rather than later!
List of ingredients: 12 slices white sandwich bread, ½ pint fresh strawberries, 4 ounces of softened cream cheese, ¼ cup powdered sugar, 2 large eggs, 2 Tbsp granulated sugar (divided), ¼ tsp cinnamon
Start by rinsing and coring the strawberries, cut them into bite size pieces, and place in a bowl. Add 1 tsp of sugar to the berries and toss them around so they are lightly coated. Place the cream cheese in a separate bowl, add the powdered sugar, and mix together.
Take a rolling pin and flatten the bread slices, trim off any crust, and spread a teaspoon of the cream cheese mixture on one edge of the bread. Place a spoonful of berries on top then carefully roll up the bread around the berries and cream cheese so that it's nice and tight.
Take another bowl and whisk together the eggs, milk, 2 teaspoons of sugar, and the cinnamon. Preheat a griddle or nonstick pan over medium heat and add a little oil or butter to it. Coat the rolls in the egg batter and then place each one seam side down to cook. When they start to brown roll them over just a bit, and continue to cook until all the sides are browned.
Once they're done and off the heat you may dust the rolls with powdered sugar and top the plate off with more fresh berries or fruit. This recipe makes 12 delicious strawberry and cream cheese filled french roll ups. Try making some this weekend and be sure to share this recipe with friends and family, so that everyone can enjoy a fancy and tasty breakfast!
Please Share This Recipe With Family and Friends