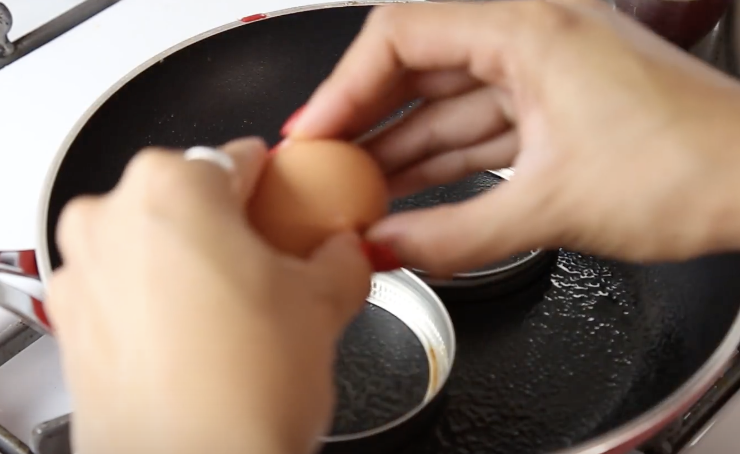 "Everything in life is presentation", the saying goes.  If you have kids who are finicky eaters, or you are just the kind of cook who loves to present your food with just that little extra bit of perfection, this video is for you.  Most people love the McMuffin, which has those perfectly round eggs.
This easy DIY can make that happen at home. All you need are mason jar lids to form these perfectly round sunny side up eggs.  With 2 eggs, cooking spray or butter, tongs and those lids, you can surprise everyone with your own McMuffin at home.
After you crack each egg inside each mason jar lid, you will season to taste, and watch the video to see how incredibly easy it is to flip and have those english muffins or toast ready for your mouth-watering presentation of breakfast at home.  Let us know how yours come out if you try this.
Please SHARE this simple and satisfying DIY with your friends and family 🙂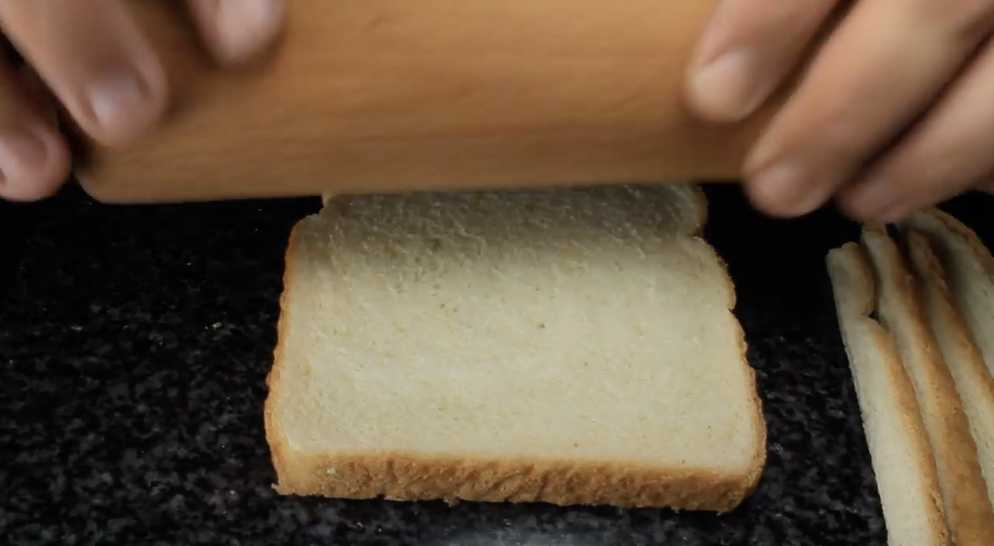 Start your day off right with the help of this strawberry french toast roll-ups recipe. Just reading the name of this treat is enough to make taste buds start watering! These are perfect for breakfast or brunch and are easier to whip up than you'd imagine.
In the accompanying video, YouTube channel Crouton Crackerjacks demonstrates how to properly prepare the dish, so check it out. The recipe instructions and a list of ingredients are below, so make sure you have everything in stock and make these sweet, heavenly creations sooner rather than later!
List of ingredients: 12 slices white sandwich bread, ½ pint fresh strawberries, 4 ounces of softened cream cheese, ¼ cup powdered sugar, 2 large eggs, 2 Tbsp granulated sugar (divided), ¼ tsp cinnamon
Start by rinsing and coring the strawberries, cut them into bite size pieces, and place in a bowl. Add 1 tsp of sugar to the berries and toss them around so they are lightly coated. Place the cream cheese in a separate bowl, add the powdered sugar, and mix together.
Take a rolling pin and flatten the bread slices, trim off any crust, and spread a teaspoon of the cream cheese mixture on one edge of the bread. Place a spoonful of berries on top then carefully roll up the bread around the berries and cream cheese so that it's nice and tight.
Take another bowl and whisk together the eggs, milk, 2 teaspoons of sugar, and the cinnamon. Preheat a griddle or nonstick pan over medium heat and add a little oil or butter to it. Coat the rolls in the egg batter and then place each one seam side down to cook. When they start to brown roll them over just a bit, and continue to cook until all the sides are browned.
Once they're done and off the heat you may dust the rolls with powdered sugar and top the plate off with more fresh berries or fruit. This recipe makes 12 delicious strawberry and cream cheese filled french roll ups. Try making some this weekend and be sure to share this recipe with friends and family, so that everyone can enjoy a fancy and tasty breakfast!
Please Share This Recipe With Family and Friends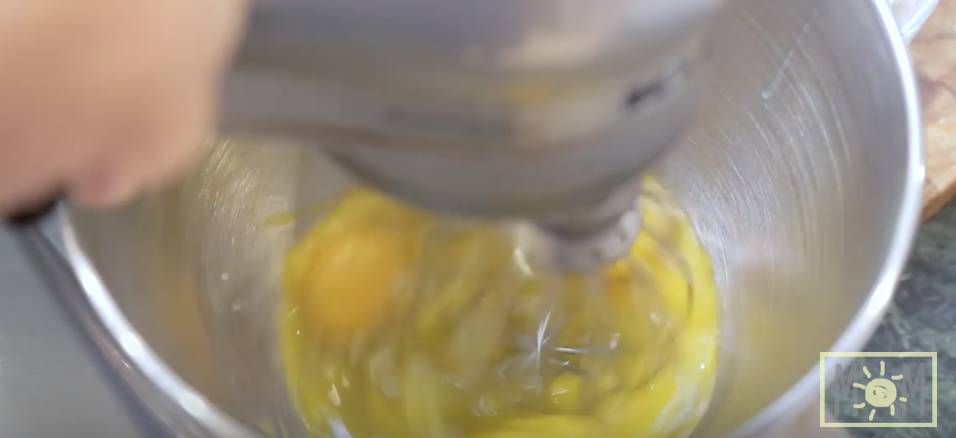 Sometimes the simplest ideas create the best results.  In the following video you will learn how to make a delectable breakfast dish that your friends and family won't be able to get enough of.  Instead of just making normal boring pancakes, you add one surprise ingredient to really make the dish pop.  That ingredient is 3 large sliced apples.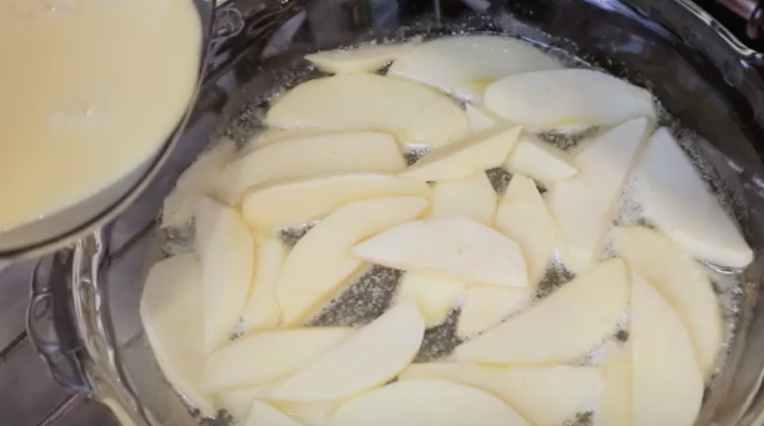 In the video below you will meet Meg from WhatsUpMoms who is joined by none other than her own mother Mimi.  This duo will show you step by step how to make these Apple Puffed Pancakes.  This dish is Meg's favorite dish from her childhood and every time she goes and visits her parents she begs her mom to make it.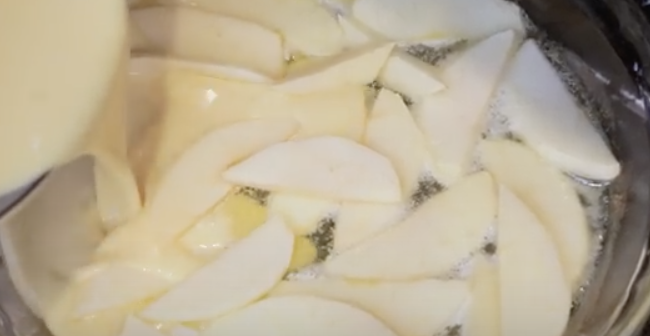 In order to make this delicious treat, you will need eggs, whole milk, flour, salt, butter, apples, brown sugar, and cinnamon.  Then just follow along with the simple instructions, and voila your apple puffed pancakes will be ready to serve!  This looks so yummy.  I can't wait to try it.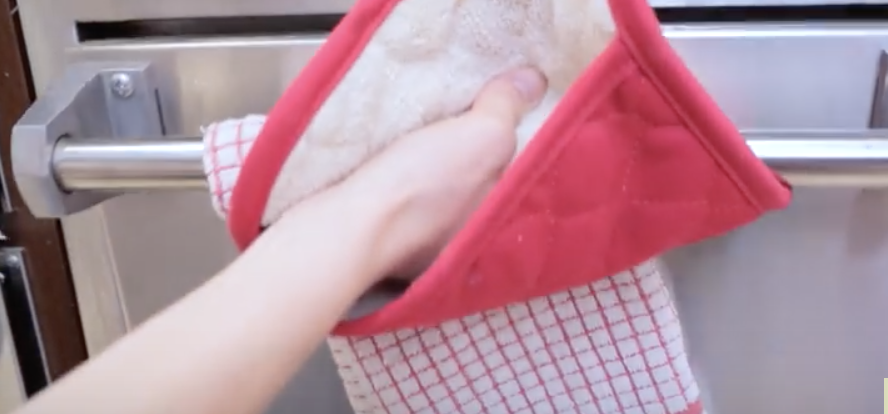 Please Share This Delicious Recipe With Family and Friends