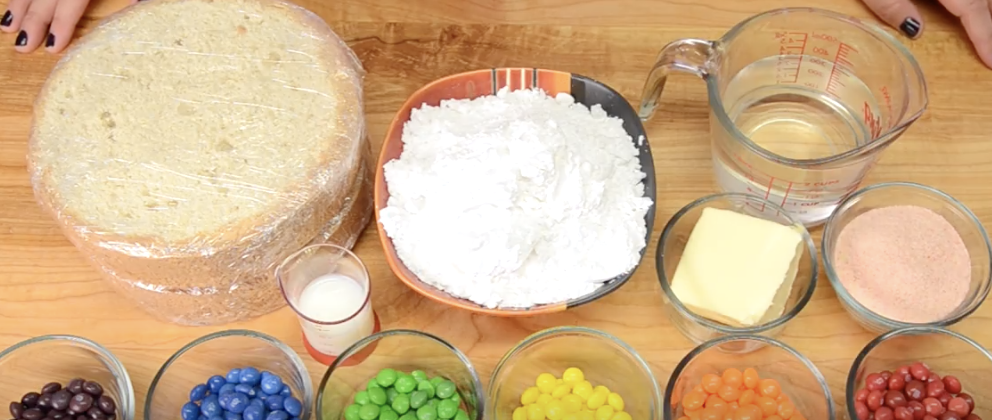 Want to taste the rainbow in cake form? If you answered yes then this Skittles poke cake recipe and instructional video will make your day. And the icing on the cake is exactly that; there is an accompanying Skittles butter-cream icing to compliment the cake. Are your taste-buds tingling yet? The cake is relatively simple to make and will come out looking kind of psychedelic as the different Skittles colors will bleed into each other all throughout the cake.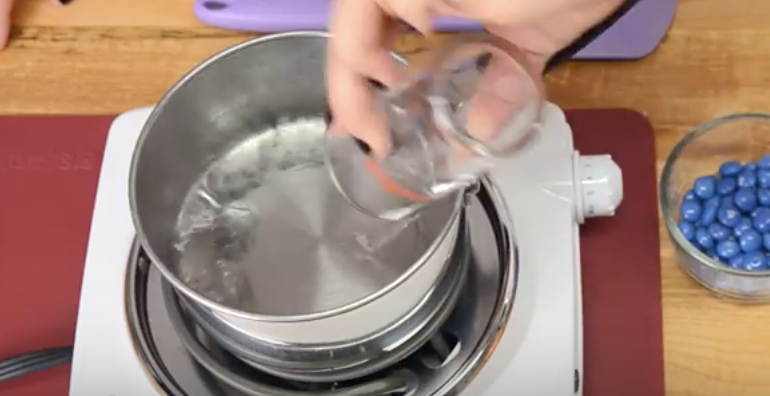 By boiling the Skittles down into a syrup the flavor is preserved and that is what makes the cake truly taste like Skittles. It all adds up to the perfect cake for a birthday party, special occasion or candy lover. The delicious video comes from the Cookies Cupcakes and Cardio YouTube channel. For quick and easy reference the recipe and instructions for making it have been written below. Make sure to check it out, share and enjoy!!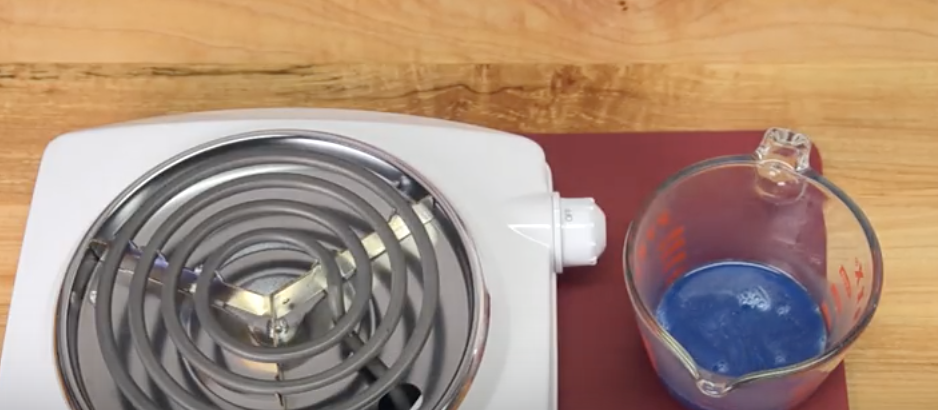 Skittles syrup ingredients: – ¼ cup of red, orange, yellow, green and blue Skittles – ¼ cup of water for each color Place 1 color of Skittles and water in small saucepan. Heat over medium-low and stir continuously until completely dissolved.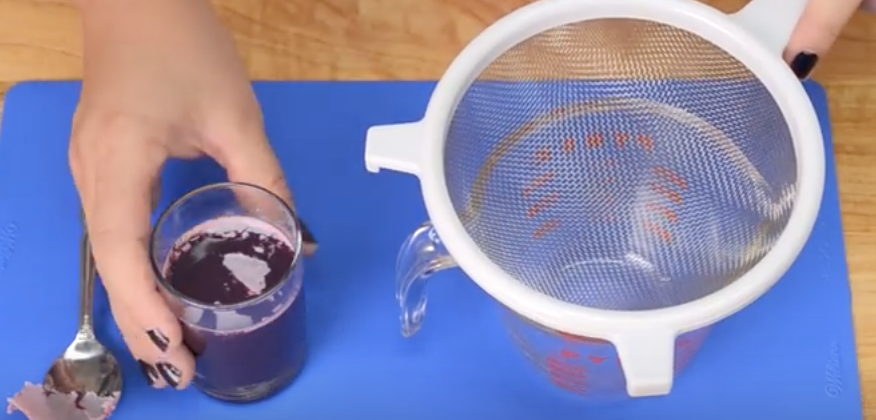 Remove from heat and place syrup in small jar. Set aside and repeat for all other colors. A waxy film may form atop the syrup while it cools. You can remove it with a fork or by pouring it through a fine strainer. It is simply what they coat the Skittles with and is safe.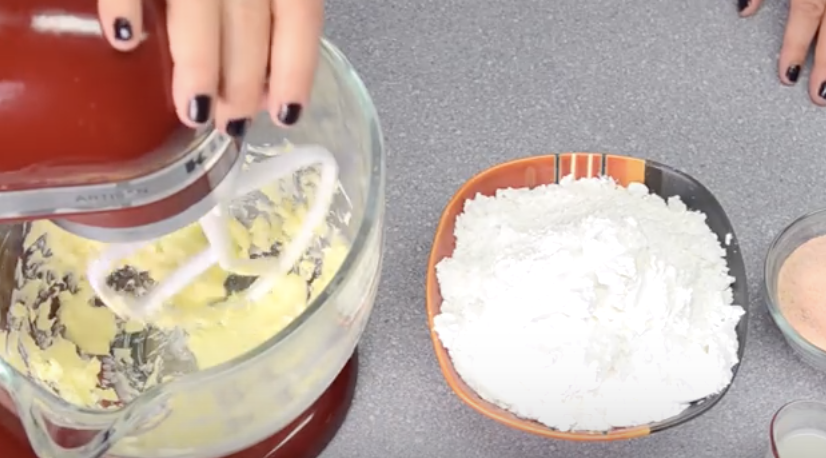 Skittles Butter-cream frosting ingredients: – 1/2 cup powdered Skittles from one color – 1/2 cup butter – 3 cups powdered sugar – 2-3 tablespoons milk Grind Skittles into a fine powder using a food processor. It is difficult to get them to grind down 100% to powder so do your best and use a fine sieve to strain any chunks out.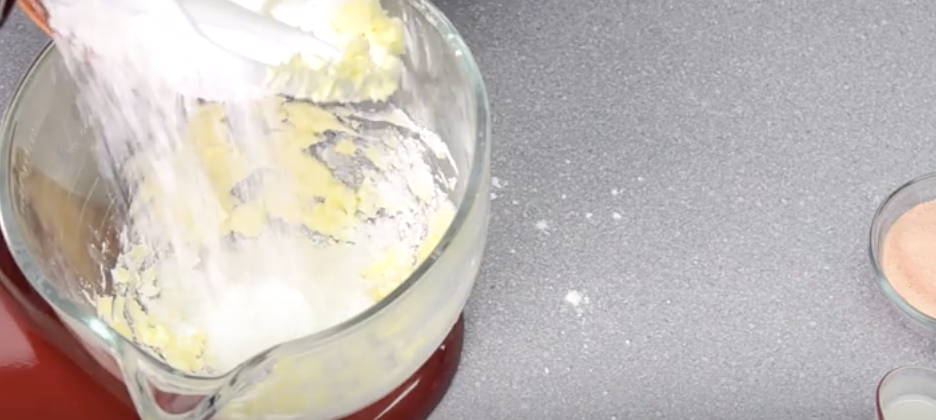 Fit a stand mixer with the paddle attachment and cream the butter in the bowl until it is fluffy. Add Skittles powder and 2 cups of powdered sugar. Mix on low speed. Gradually add 2 tablespoons of milk and continue mixing. Add the remaining 1 cup of powdered sugar, mix, and add in the remaining tablespoon of milk if desired for a softer butter-cream.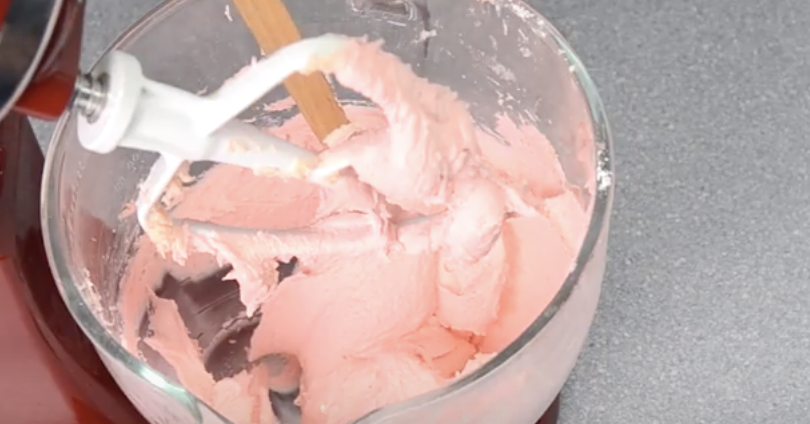 Making the Poke cake: Place one 8" cake layer on a cake board, securing it with a small drop of butter-cream. Take a sharp, narrow, round object and poke holes throughout the cake layer. You can use a fork for this but the holes will not show the syrup as well as a larger utensil will. Spoon 1-2 tablespoons of syrup over the top of the cake into the holes, repeating with each color until all the holes have syrup.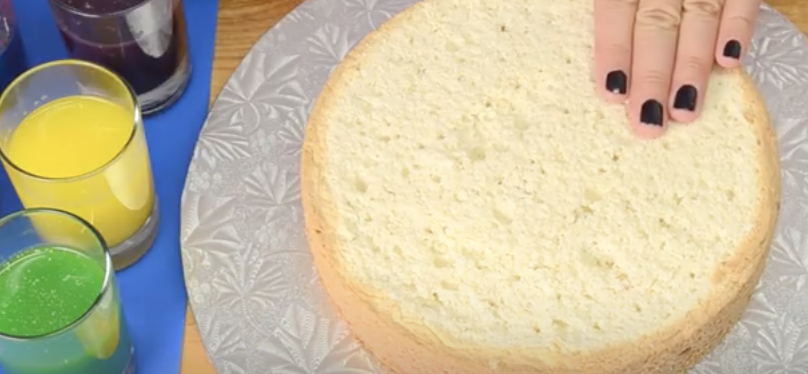 Spread a thin layer of butter-cream on top of the first layer and place the second cake layer atop that. Repeat the poking and syrup pouring on the second layer. Cover the entire cake with more frosting. Your done!! (this cake can be stored in the refrigerator for 2-3 days)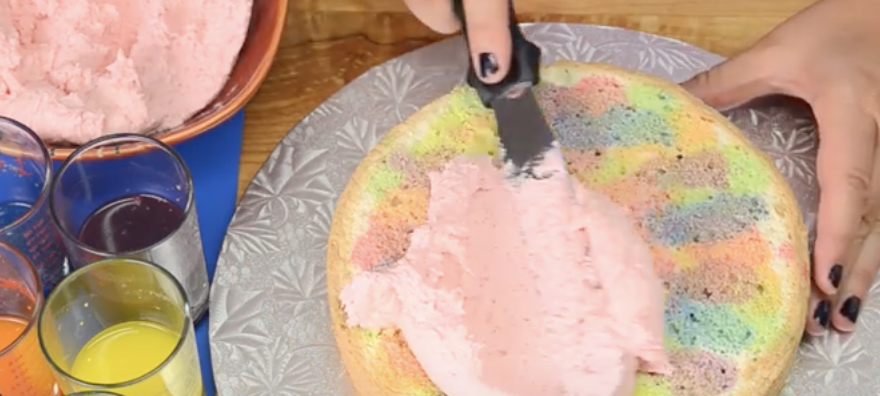 Please Share With Family and Friends