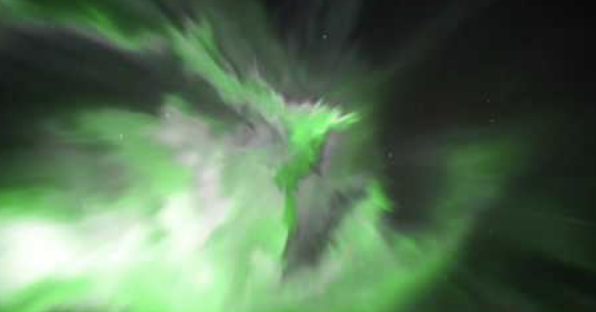 When you watch videos on the internet, the words awesome and mind-blowing are certainly overused, yet there are no better adjectives to describe the footage you are about to view. You may have seen photos of the Northern Lights, but to actually have the privilege of viewing a video, is a humbling experience.
Witnessing aurora borealis is very difficult; it requires being at extreme northern or southern latitudes. The filmmaker who posted this footage, never expected to get such dramatic footage, when he made the voyage to capture the Northern Lights.
The 'light show' you are about to see in the upcoming video, not only lit up the sky but is like an actual moving piece of art. What was caught was equivalent to a Northern Lights superstorm, that keeps changing shape. Mother Nature at her absolute finest.
As if this wasn't enough, the finale includes a shooting star! Listening to the excitement of the filmmaker and his crew as they watch this magnificent show, makes it all the more thrilling to watch. This is quite a gift that he is able to share with the world. It is so well-filmed that it actually feels like you are seeing this in real time!
Please SHARE this with family and friends