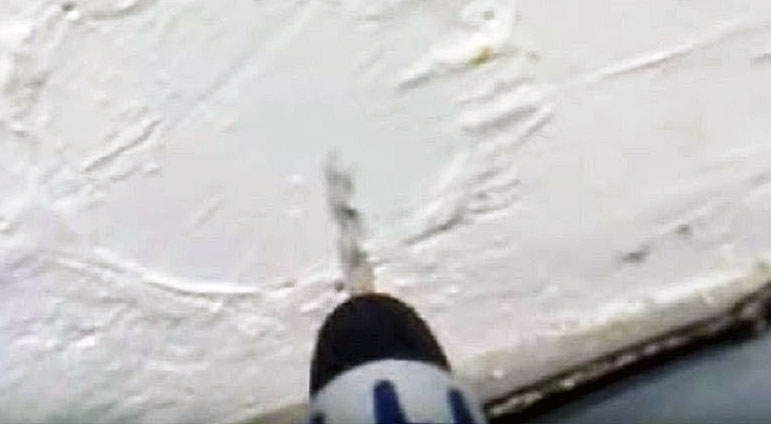 image via – youtube.com
When you move into a new place that you're renting the first thing you should do is look all around and inspect everything.  That way you know what damage may already be there and can document it so that you don't end up getting charged when you move out.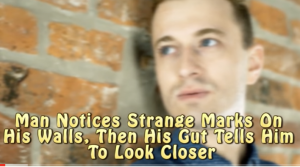 When one man, who goes by the name Cyrex686 on YouTube, was looking around his new home he noticed something quite strange on the walls.  There were two different sized circular shaped markings, some were small and looked like old pipe fittings, but the others were huge and couldn't be so easily explained.  At first, he didn't really think much about them, they just looked like patch jobs on the wall that had been done sloppily but every time he saw them, he couldn't help but wonder.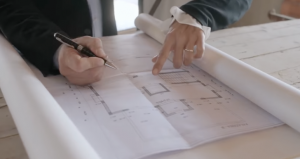 Curiosity eventually got the best of him and he decided to drill the wall to see what was behind the holes.  He set up a camera to document the process and after getting through the first small hole he was somewhat surprised to see a small circle of wood among the concrete.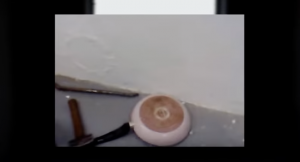 When he tapped on the wood it sounded hollow and so he knew the wood was just a plug. He decided that since he'd already gone this far, he might as well remove the wood and when he did, he found himself staring into dark empty space.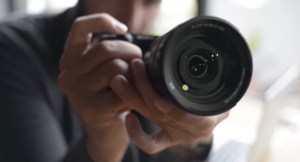 Realizing that he couldn't see much beyond the small opening, he called up a friend to help him open a larger hole.  The two got to work and made an opening that one of them could squeeze through, but when they flashed a light, they still couldn't see what the heck was on the other side.  It looked like an incredibly large room because it swallowed up the light. Their strange finding only led to more questions. What had they found, when had it been plugged up, and why?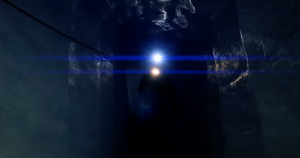 The only way to find out what lay on the other side was for Cyrex to climb in and explore.  He entered the hole and wound up in a large, pitch black, sealed off room. It was empty except for a few scrap pieces of metal and debris and looked like it'd been deserted for years.  He did spot a sewage pipe coming into the room and that led him to the true nature of the room's purpose.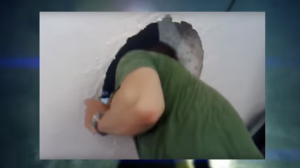 The place he was renting was located in an old industrial factory that had been renovated.  After he'd found the answer to the mystery, he informed his landlord about the oddity.  Rather than being upset about the holes in the wall, the landlord was quite grateful to know that there was another room in the building and didn't penalize Cyrex.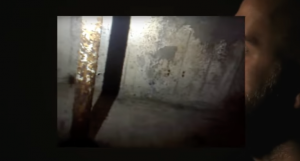 Watch the video below for the full story:
Please SHARE This With Family and Friends