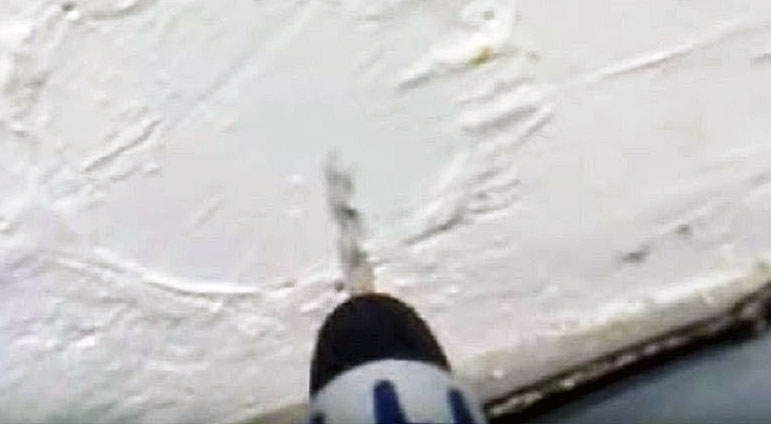 image via – youtube.com
When you move into a new place that you're renting the first thing you should do is look all around and inspect everything.  That way you know what damage may already be there and can document it so that you don't end up getting charged when you move out.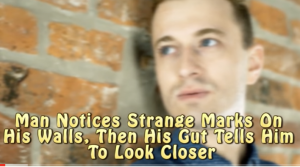 When one man, who goes by the name Cyrex686 on YouTube, was looking around his new home he noticed something quite strange on the walls.  There were two different sized circular shaped markings, some were small and looked like old pipe fittings, but the others were huge and couldn't be so easily explained.  At first, he didn't really think much about them, they just looked like patch jobs on the wall that had been done sloppily but every time he saw them, he couldn't help but wonder.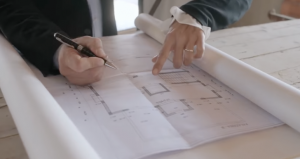 Curiosity eventually got the best of him and he decided to drill the wall to see what was behind the holes.  He set up a camera to document the process and after getting through the first small hole he was somewhat surprised to see a small circle of wood among the concrete.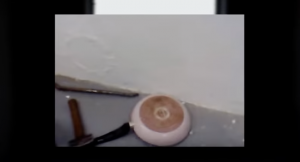 When he tapped on the wood it sounded hollow and so he knew the wood was just a plug. He decided that since he'd already gone this far, he might as well remove the wood and when he did, he found himself staring into dark empty space.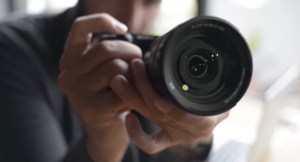 Realizing that he couldn't see much beyond the small opening, he called up a friend to help him open a larger hole.  The two got to work and made an opening that one of them could squeeze through, but when they flashed a light, they still couldn't see what the heck was on the other side.  It looked like an incredibly large room because it swallowed up the light. Their strange finding only led to more questions. What had they found, when had it been plugged up, and why?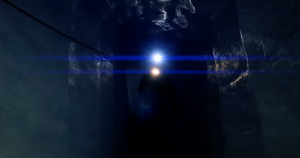 The only way to find out what lay on the other side was for Cyrex to climb in and explore.  He entered the hole and wound up in a large, pitch black, sealed off room. It was empty except for a few scrap pieces of metal and debris and looked like it'd been deserted for years.  He did spot a sewage pipe coming into the room and that led him to the true nature of the room's purpose.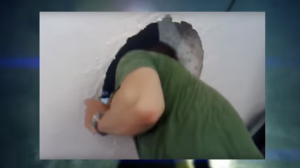 The place he was renting was located in an old industrial factory that had been renovated.  After he'd found the answer to the mystery, he informed his landlord about the oddity.  Rather than being upset about the holes in the wall, the landlord was quite grateful to know that there was another room in the building and didn't penalize Cyrex.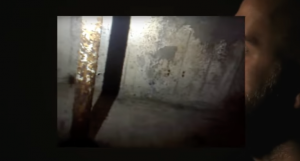 Watch the video below for the full story:
Please SHARE This With Family and Friends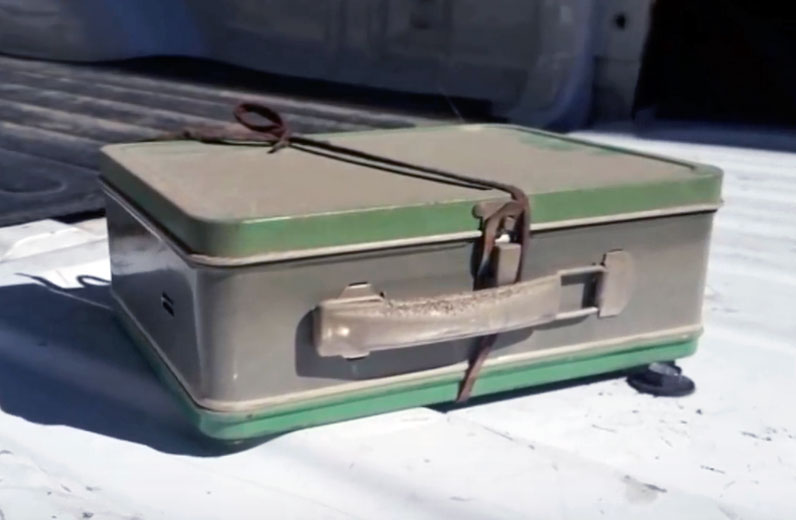 image via – youtube.com
For anyone who has ever renovated their house, apartment or office knows how challenging it can be and how even the smallest details can end up taking weeks to fix. Although if you love a good project and working with your hands, renovating a room or space can be pretty fun and rewarding when you are finished and look at your final product. Also on a side-note knocking down walls can be very therapeutic and cathartic FYI. Anyway, this brings us to today's magical story of discovery.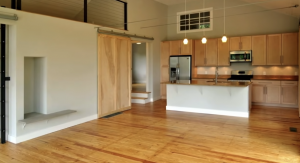 A man who is a DIY expert and posts his projects online all the time decided to do a little renovation on his house which was originally built back in the 1940's. And by little, I mean a really big renovation, he had already completely redone the entire first and second floor of his house and was now ready to go all the way downstairs and finish up the old basement.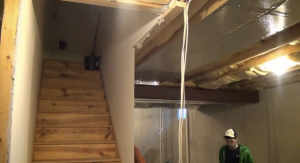 He got down to the basement and began to get to work. Nothing really seemed out of the ordinary, just an old cellar that needed to desperately refurbished. As he started measuring and figuring out exactly what he was going to do with the space he started to notice a couple strange things on the wall. There were some names and stick figures written on it which looked like they were done by some kids who possibly used to live in the house back in the 40's. He didn't think much of it, and continued to the next part of the basement renovation.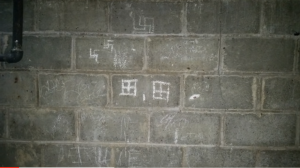 Next, he started to disassemble the ceiling and walls under it, removing old wiring, insulation, wood planks to get to the beams supporting the house. After digging his way through everything he noticed something out of the corner of his eye that didn't look like it was supposed to be there….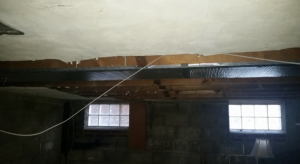 A silver and grey box was just sitting there in the wall. It looked like whoever put it there went through a lot of trouble to get it into this spot and his curiosity and mind began to run wild. What could possibly be in this thing? But before he opened it, being the DIY online expert that he is, got some photos of the box and posted them for his online community to see.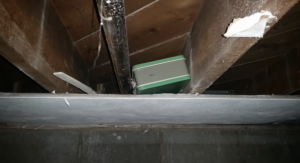 When he posted the picture, he called the box a treasure and he wanted everybody to be part of the discovery process. After he did his post he went back downstairs carefully grabbed the box and brought it outside to his driveway. His wife came out with him as they inspected it. Then he ran inside to try and find a banana. No it's not because all this renovation was causing him to have a craving for some potassium, it was to take a side by side picture so that people could tell how big the box was compared to an average sized banana.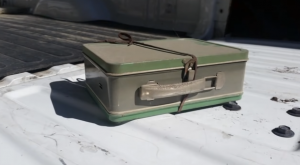 He looked and looked but no banana was in the house, so he grabbed what looks like possibly an old toothbrush? Either way it would give his fans in his online community a better sense of his new found treasure. He then did another post where he described what he thought it might be, and wanted the online community to make guesses to bring some fun to this little treasure adventure.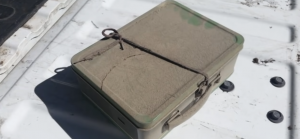 Finally, he couldn't hold back any longer, it was time to open this mysterious box. He slowly began to try and get the lid off trying not to damage or break the box or the contents inside. When the top was finally off, he got to another layer of the box that looked like a layer of wax to cover whatever surprise was beneath.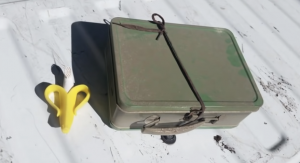 He carefully removed the wax only to find another layer of newspaper dated 1951, which had clearly been wrapped around whatever was hiding within. Even though the newspaper 1951 was a cool vintage discovery, it wasn't the main attraction!  There were 3 tightly wrapped packages, again the packaging looked like it was some type of wax.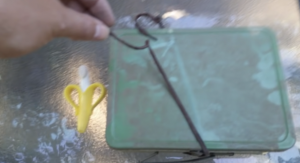 Next before he tried to remove all the wax, he took another picture which he posted again online. There was a slight green emanating from under the wax and he wrote maybe it could be money? Not sure will check back soon to his online buddies.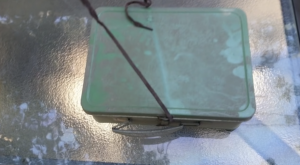 With eager anticipation he finally removed the first of the three wax packages. It was filled with a stack of older looking $20 bills. Then he went to the next one, there weren't 20's in this stack they were old vintage $50 bills. Finally he got to the third and final package. This one didn't have 20's or 50's it was filled with $100 bill!
The couple began to count all the cash in the stacks. After all was said it done, it was about $20,000! If that wasn't amazing enough some of these bills looked old and were most likely collectors items and could be sold for a lot more!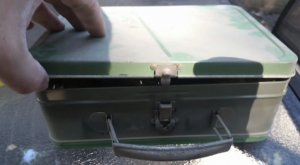 He was basically just in shock, but he did the smart thing, he talked to multiple lawyers and dollar bill appraisers to find out exactly what to do and how much these vintage bills in this treasure chest were actually worth! After a full week of meetings and trying to figure out what to do with the money and if it was legal to keep it, he went back downstairs to finish his renovation project.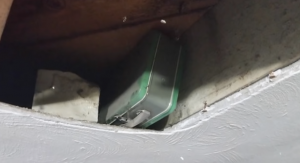 That's when lightning struck the bottle twice. As he continued working through his basement renovation he found a second box, which was identical to the first one, the only difference was this one definitely weighed more. He opened it up and there was more surprise treasures.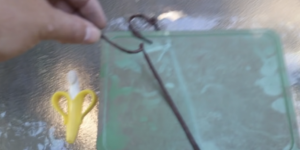 Please SHARE This With Family and Friends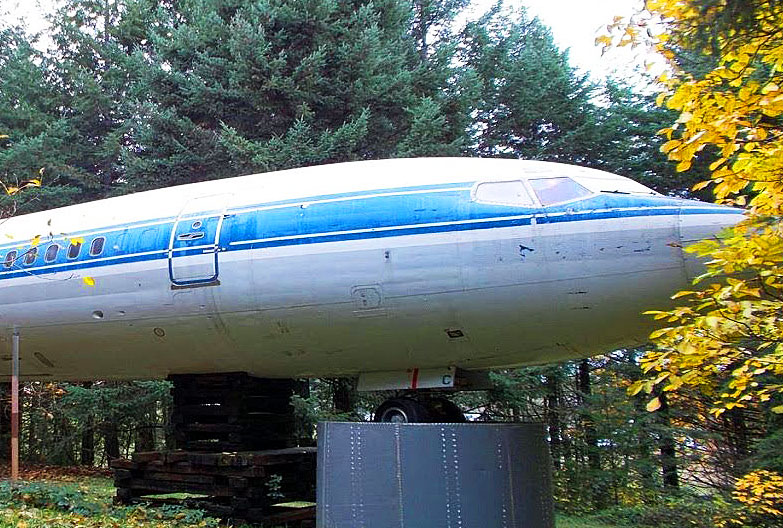 image via – youtube.com
Many people want that nice colonial house, in the burbs with a well mown lawn and a perfect little white picket fence. While others prefer more; shall we see exotic shelters that are completely unique, creative and many times out of this world! I myself am somewhere in the middle, I'd like the nice comforts of a small town, or maybe even a small city, but at the same time I could see myself going off the grid living in an old in one of the houses from the tiny house movement! Anyway with all that being said, this brings us to today's fascinating story which features a unique man named Bruce Campbell age 66, citizen of planet earth..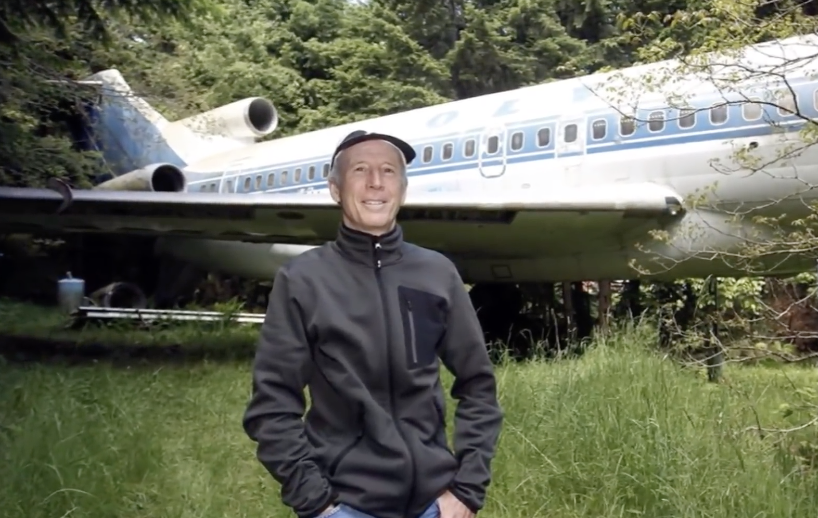 Bruce spent the greater portion of his life as an engineer before he retired a few years back. Ever since his retirement he's found himself with a lot of extra time on his hands. He wasn't sure what he was going to do after he retired but after many hours of contemplation he came up with up with an idea.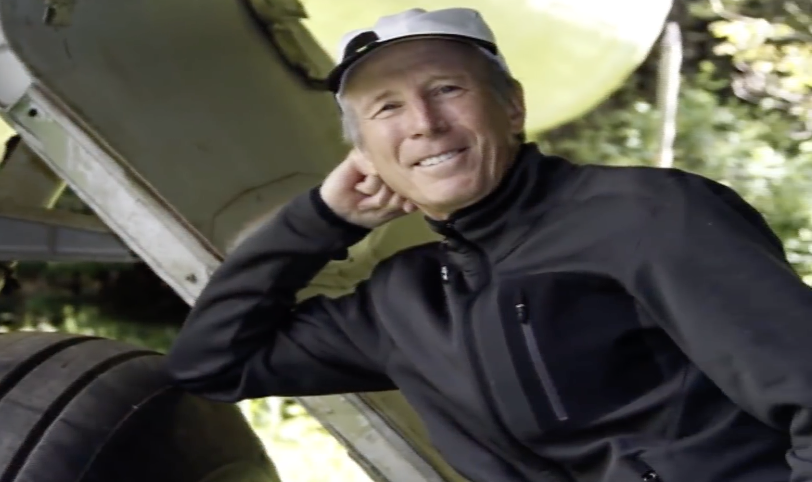 Bruce has pretty much always been obsessed with airplanes ever since he was a kid. He owned a plot of land he bought many years prior, now he just needed to find the cashflow to get an old retired plane that can't fly anymore. He pursued his goal and ended up purchasing a Boeing 727 Jet Airplane for $100,000! Seems like a good deal? Maybe I'm not really familiar with old, none functioning plane prices…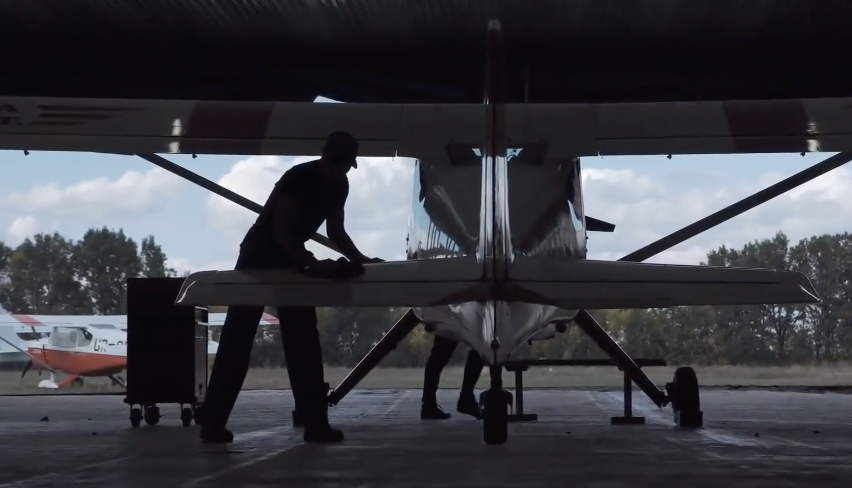 The easy part had been accomplished. Bruce was now the proud owner of a broken down Boeing 727 that will never fly again. But now the hard part was just beginning…. Bruce had to somehow get the plane from the place he bought it from and transfer it 1000's of miles into the lush forests of Oregon.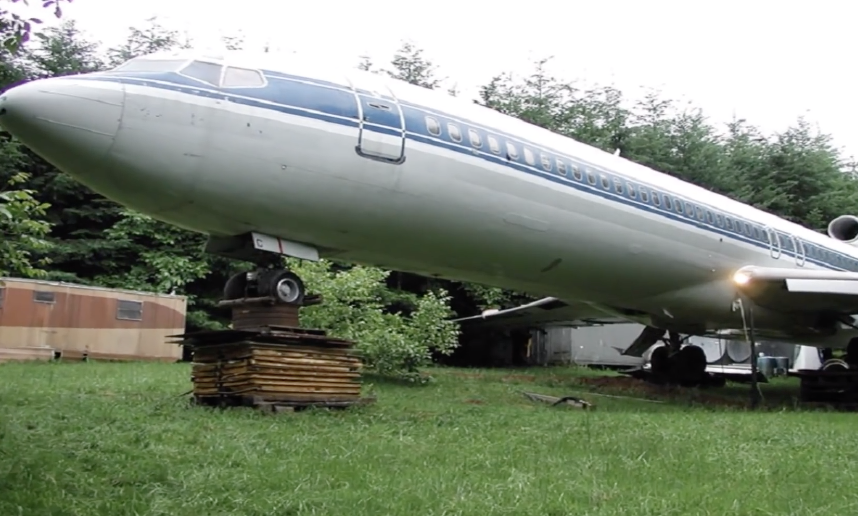 Somehow Bruce figured out how he was going to transport the big plane. The only problem was, this transportation job was going to end up being more expensive than the 727 itself! At this point he was so zoned in on his goal of having his airplane dream house in the middle of the forest was happening no matter what the cost! For those of you interested the transport alone was $120,000!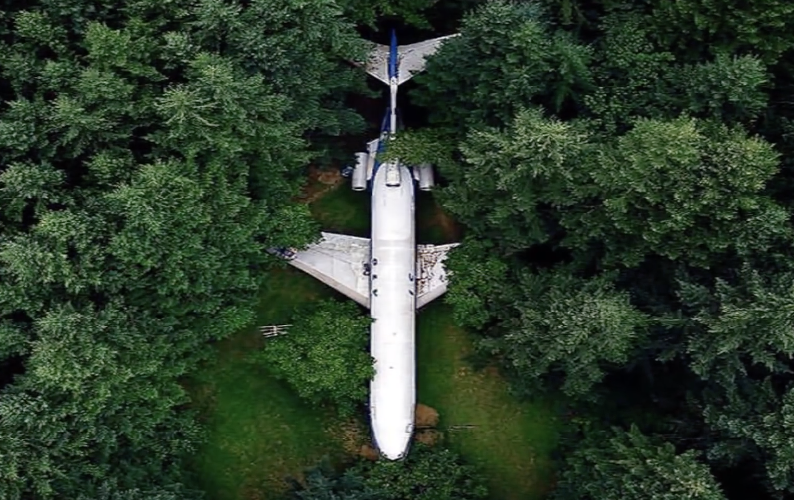 So now he found himself with an empty plane in the middle of the woods and he was already $220,000 deep into this once in a lifetime project. He initially thought he could get it done from start to finish in a year…. However he completely underestimated the complexity of this job. It took him years of planning, he was going to make sure everything was perfect…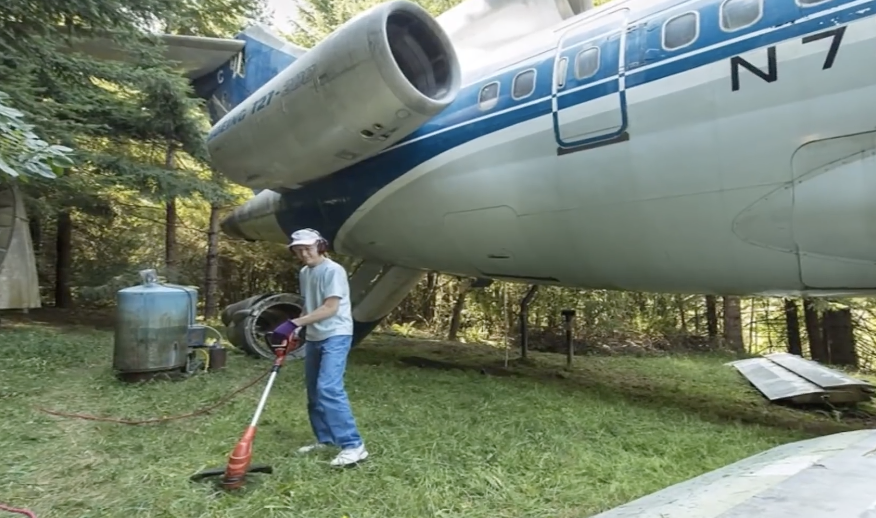 Have a great day!
Please SHARE This With Family and Friends
——————————————————————————
IF YOU FOUND THIS STORY INTERESTING — KEEP SCROLLING FOR MORE OF OUR HANDPICKED FEATURED STORIES OF THE WEEK..
——————————————————————————
Every Time This Spoiled Bunny's Human Stops Petting He Throws The Funniest Hissy Fit: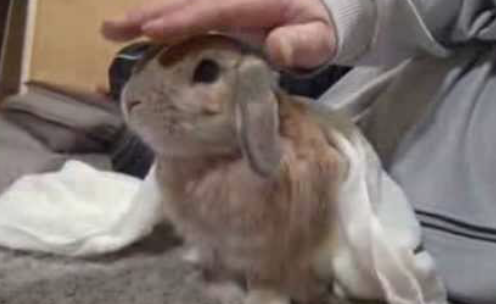 image via – facebook.com
Some animals know exactly what they want and oftentimes they enjoy receiving a nice, gentle, relaxing hand massage from their human companions. It's no secret that many of our furry pets love to be pet, which may be why we call them "pets" in the first place. Or maybe it's the other way around, and we call it petting because they are our pets. Whatever the case may be, lots of animals simply love being stroked and scratched. They usually have a sweet spot where they especially like being rubbed. For cats it seems to be around the cheeks, dogs like their ears and back scratched, and then there are some pets whose sweet spot is everywhere and anywhere.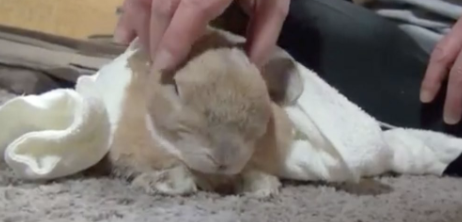 The little bunny in this video seems to fall in the latter category. From the looks of it he likes being pet all over, especially down his backside. The man in the video gently strokes his ears, nose, cheekbones, temples, head, and back, while the bunny twitches his nose and sits with a content expression on his face, his body completely relaxed, at ease and perfect peace.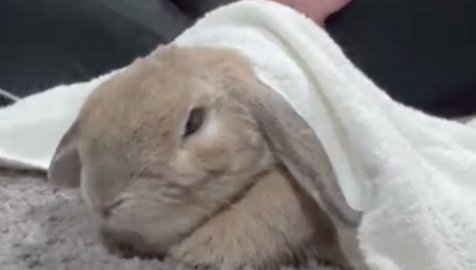 When the man stops petting him the bunny is clearly not happy about it. He stamps his furry little paws and lets out adorable growling sounds in protest. It might just be the cutest behavior I've ever seen a rabbit do! At one point the furry little guy searches for more pet-pets by crawling under the man's hand, urging him to resume the mini-massage that he so rudely ended. This bunny knows what he wants and he's basically telling the man through his grunts, growls, and foot thumping that he is not pleased the cuddle session ended!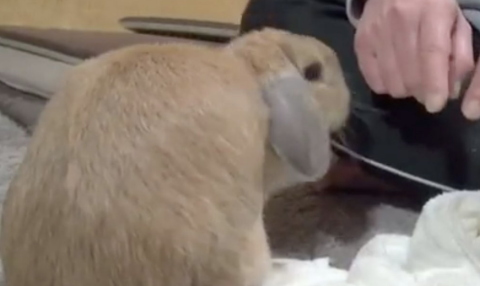 Contrary to popular belief, lots of bunnies love being pet and shown affection. The areas they most enjoy being pet is on their head and down their backside. Many often like their dewlap, the roll of skin underneath their chin, scratched and rubbed, but some don't like this at all. The bunny will let you know whether or not it's enjoying the attention. When they purr, chatter their teeth, flip flop over, and close their eyes it means they like it and if you stop and they poke your hand with their head it means "don't stop, keep petting forever!"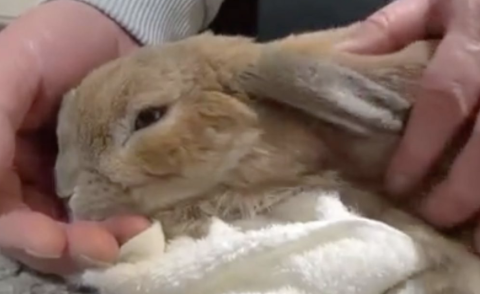 Rabbits and bunnies are very expressive, you just have to know how to read them, and over time you become familiar and accustomed to an individual one's behavior. Like every other pet in the world, they have their own distinct quirks and personality traits…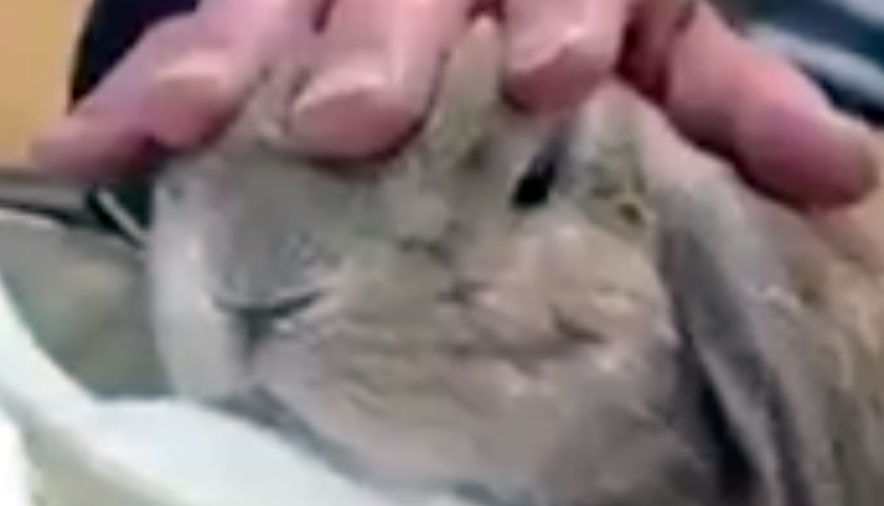 The cute rabbit in this video has certainly bonded with his human friend as he feels comfortable demanding the man do what the lil bunny wants him to do. The little cutie looks so happy being pet and snuggled in his blanket, and if that can't put a smile on your face then I don't know what will. Enjoy this lil' fussy bunny and his adorable antics. It sure. brightened my day.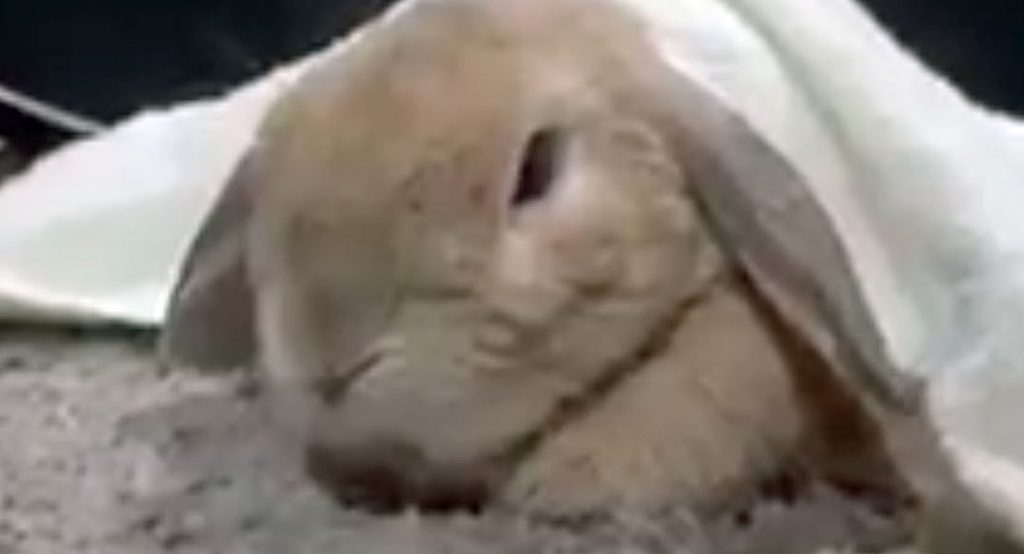 Pass This Adorable Bunny On To Your Friends and Fam
In our next featured video of the day take a tour of The Château de la Mothe-Chandeniers which was built in the 13th century and has remained untouched since 1932: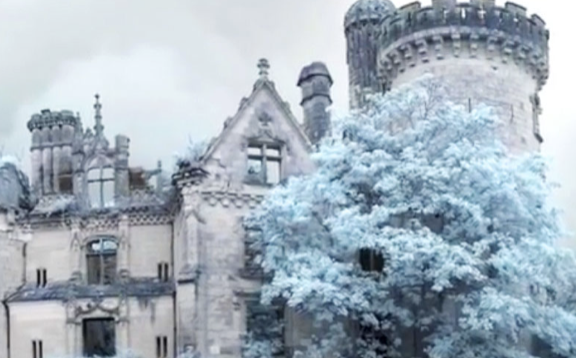 image via – youtube.com
When you think of a castle you likely imagine a sturdy, imposing fortress that was built from stone and surrounded by a water-filled moat. After all, castles were purposefully constructed to keep people safe and protected inside their walls. They are what stood between everything from marauding enemies to wild beasts and the destructive forces of mother nature. Castles were meant to be strong and had to be able to withstand long, drawn out, aggressive sieges. In later years they took on a more extravagant role and today they are seen as dreamy, fantasy-like places, filled with magic and romance.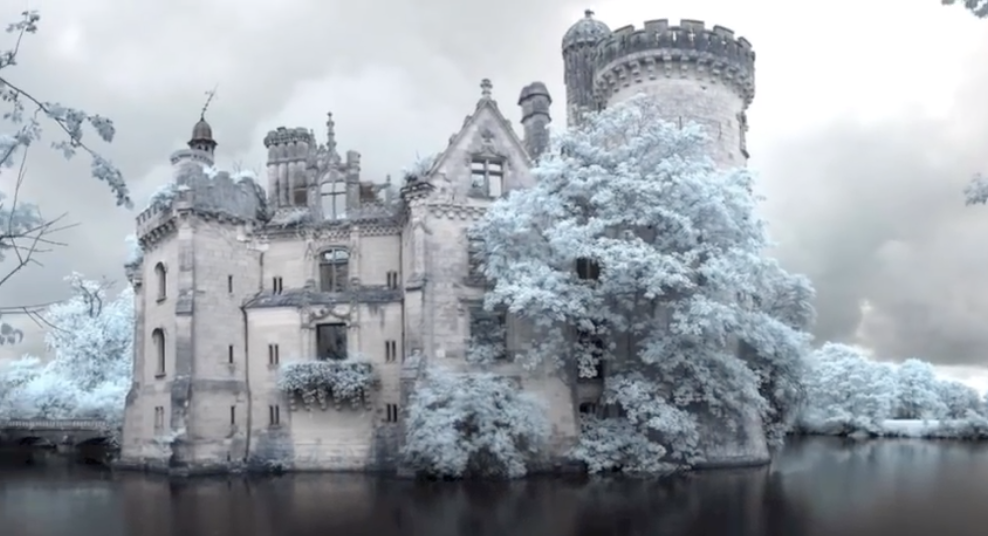 The abandoned castle seen in this incredible footage is called Château de la Mothe-Chandeniers and it looks like it comes straight out of a Disney movie. The beautiful ruins are located in the town of Les Trois-Moutiers, in the west of France. For centuries the majestic castle has sat in the middle of a heavily wooded area, surrounded by a water filled moat, imposing and elegant all at once.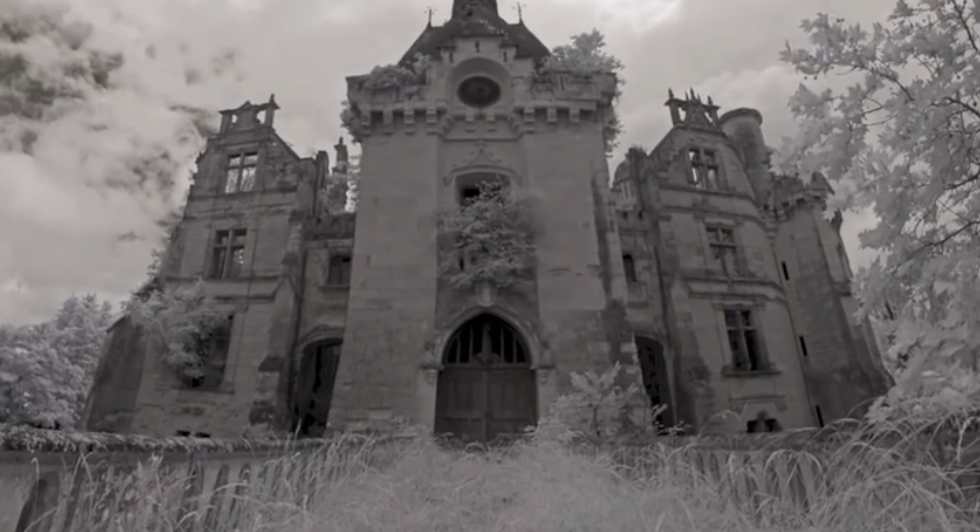 Today it is being left to slowly fade away back into nature, yet despite the years of neglect, the castle still looks like it's fit for royalty. All that it needs is the right owner or group to step in and restore it to its former glory. To truly understand the amount of detail and thought that went into constructing this castle, you need to take the video tour because it's the only thing that gives it justice. You can feel and sense all of the tragedies and triumphs this castle has borne witness to.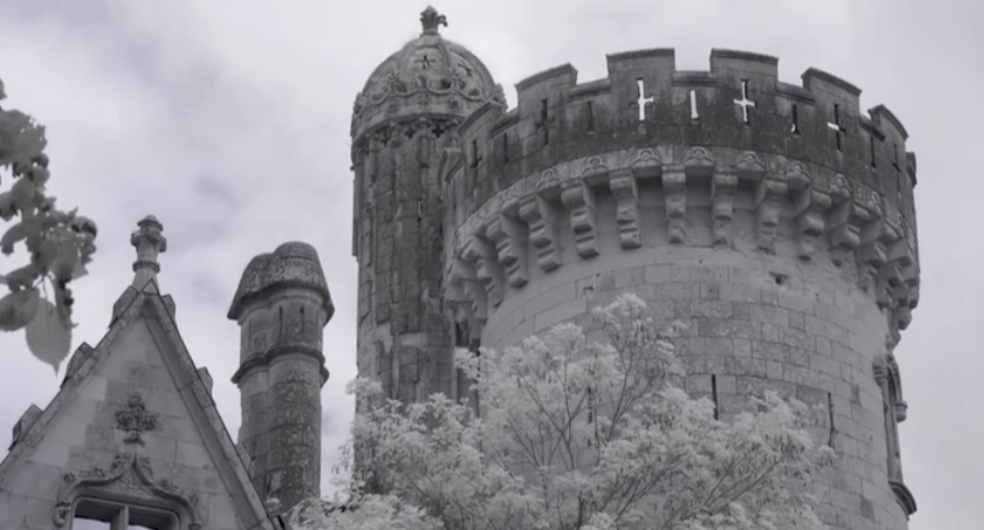 It may have been overtaken by nature and seemingly forgotten about, but if these walls could talk they would tell tales of epic battles and grand celebrations. Be sure to check it out and take the tour, here's more on the history of the Château de la Mothe-Chandeniers.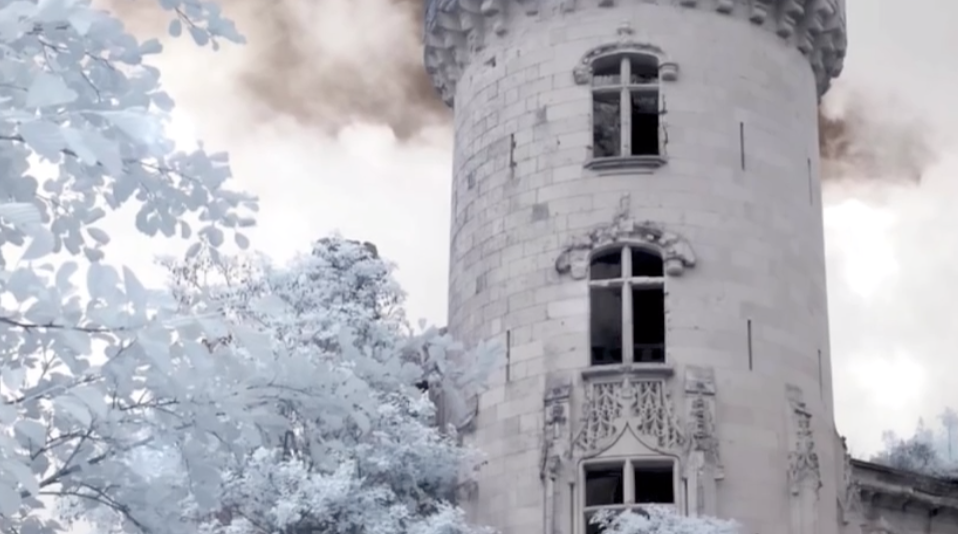 First and foremost, the castle is filled with history and has quite the tumultuous past. It dates back to at least the 13th century and was originally built as a safe haven for the notable Bauçay family, who were lords of Loudun and answered directly to the king of France himself. Over the following centuries the castle was overtaken twice by English forces during the middle ages before it was eventually given back to the French.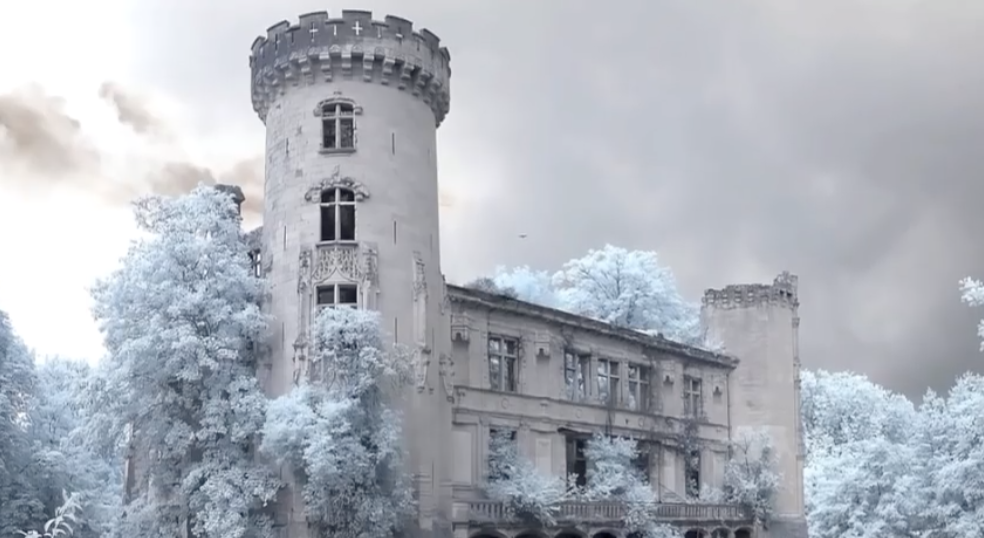 After being restored it went on to become a very popular place where nobility gathered for magnificent galas and lavish, extravagant, over the top parties. The good times didn't last long though and during the French Revolution the castle was once again destroyed after being sacked.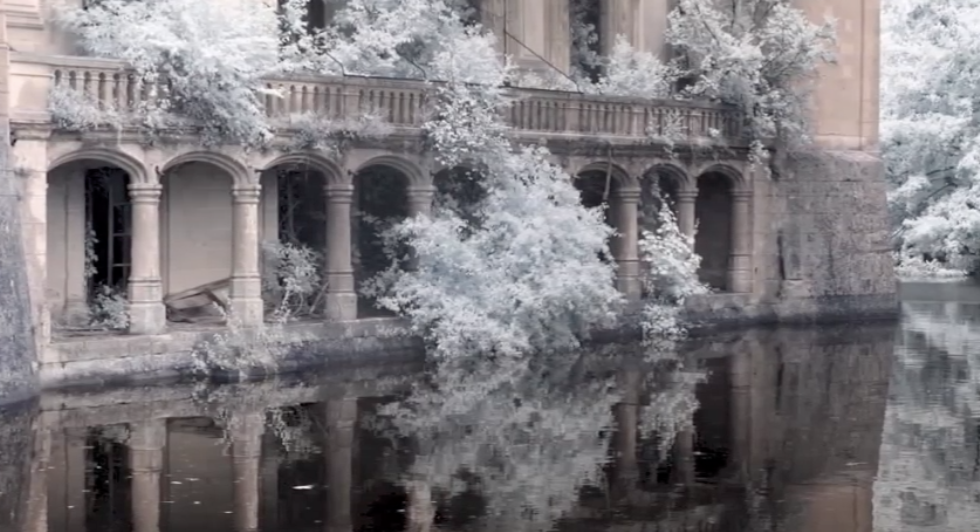 There it sat for some ten years or so before a well-heeled businessman named Francois Hennecart bought the property with the intent to once again restore it. He managed to add a vineyard but in 1857 it was taken over and passed on to Baron Joseph Lejeune, a wealthy relative of Napoleon III. He rebuilt the castle extensively in the romantic style that was popular at the time and continued on the tradition of holding lavish parties.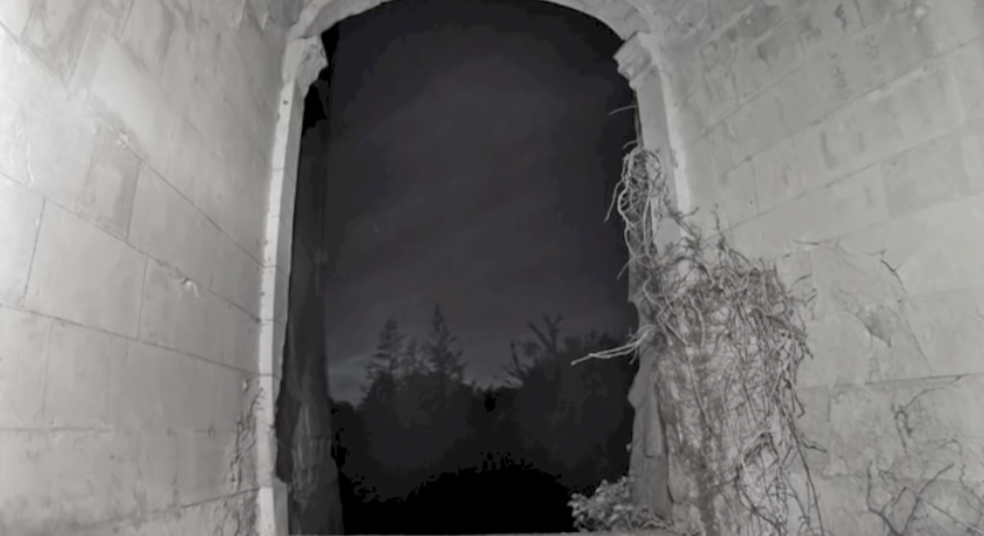 It was during a subsequent renovation in 1932 that the castle succumbed to its latest major setback and ever since then it has sat vacant. At the time, the current owner had been installing central heat and somehow a fire was sparked. The resulting damage not only devastated most of the structure, numerous rare pieces of art, furniture, tapestries, books, and paintings were sadly destroyed as well and lost forever.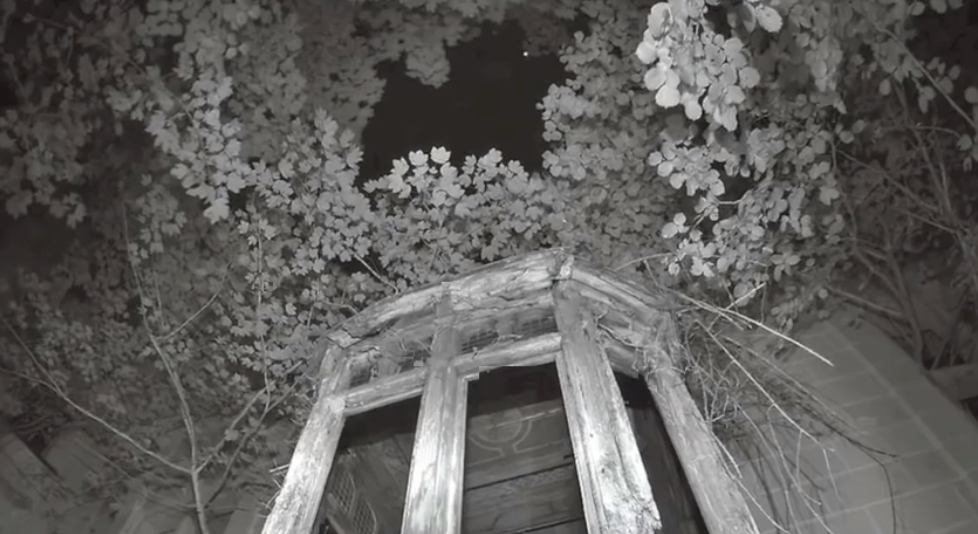 In recent years there have been a number of efforts to restore Château de la Mothe-Chandeniers, but it seems that everyone who tries gets railroaded into giving up. Hopefully a preservation society or some group can step in and help to rebuild it because it is a seriously beautiful, magically impressive castle that deserves saving.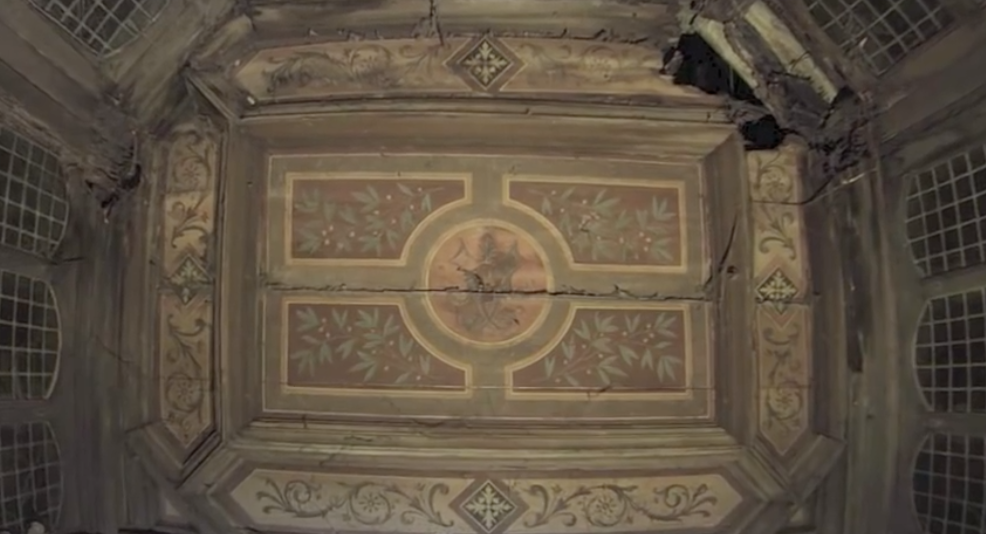 Have a wonderful day!
Please Pass This On To Your Family and Friends
In our next featured video we have handpicked one of our favorite houses from the 'Tiny House Movement'. This house may only be 140 Square Feet but it is so nice inside and out: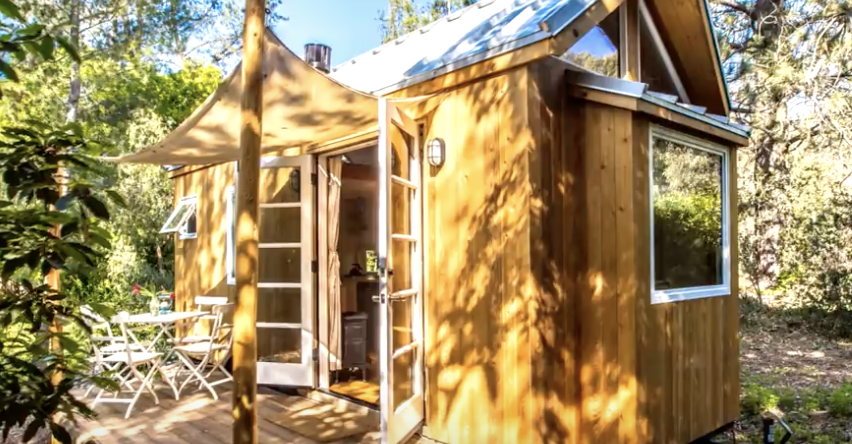 image via – youtube.com
The tiny house movement and lifestyle that embraces simple living in small spaces has grown immensely in recent years. People from all walks of life the world over are trading in their big open homes for much more modest ones. Many are attracted to the low cost of constructing, maintaining and living in these homes.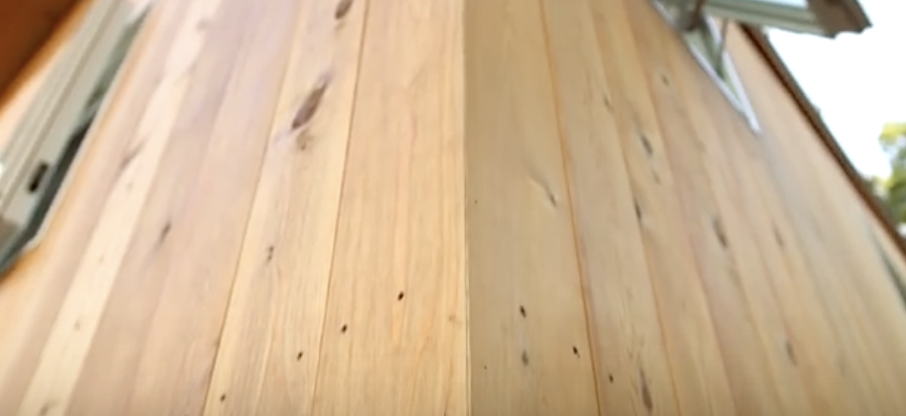 Others prefer the freedom they can often provide by being mobile or easily moved. In some places they have even become a popular option for housing the homeless. With such versatile and ever expanding uses its easy to see why tiny house living has become so popular.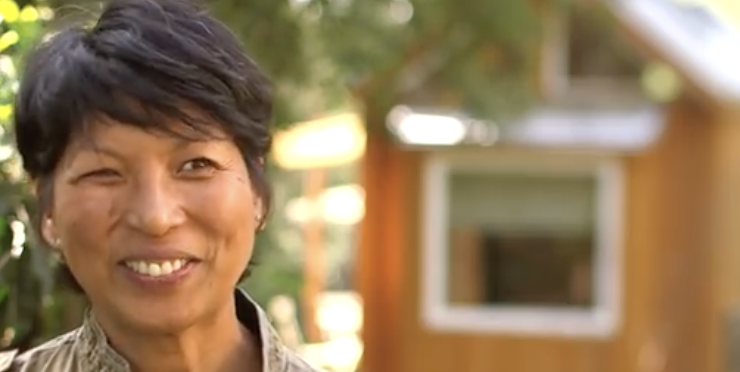 A video uploaded by YouTube channel HouzzTV gives an inside look at one woman's beautiful 140 square foot house for all those curious as to how these houses can look and what they fit. The tiny residence is located on a 1 acre lot in Ojai, California where owner Vina Lustado chose to permanently settle down.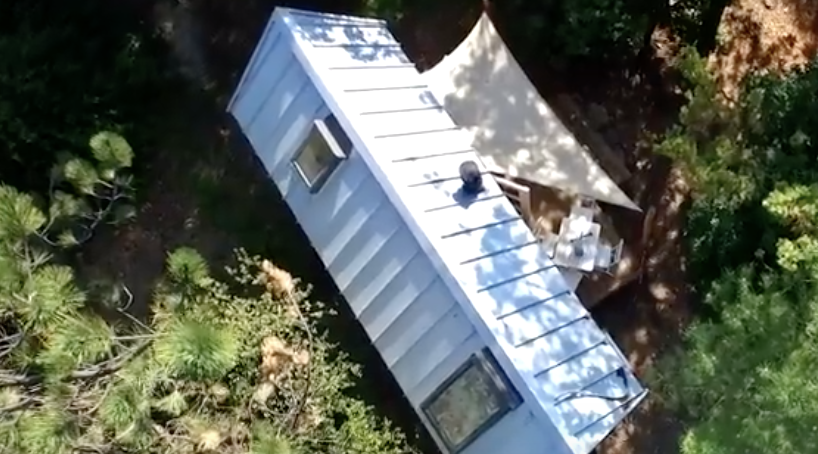 The house was constructed on a trailer with wheels so that it's classified as temporary housing in order to comply with state law that requires permanent living units be at least 600-700 sq. feet. All of the electricity is supplied by four batteries which are fed by three solar panels and a 7 gallon propane tank fuels a fireplace, stove, and hot water heater.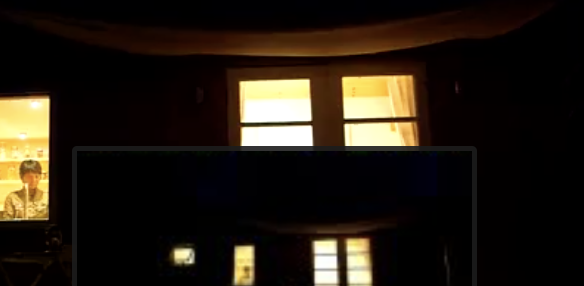 Inside, the space holds a built in desk, sofa, and loft. There are lots of neat floor to ceiling storage solutions that allow much more to fit than you would expect. Sturdy butcher block kitchen counter tops double as work space and a small refrigerator sits under them.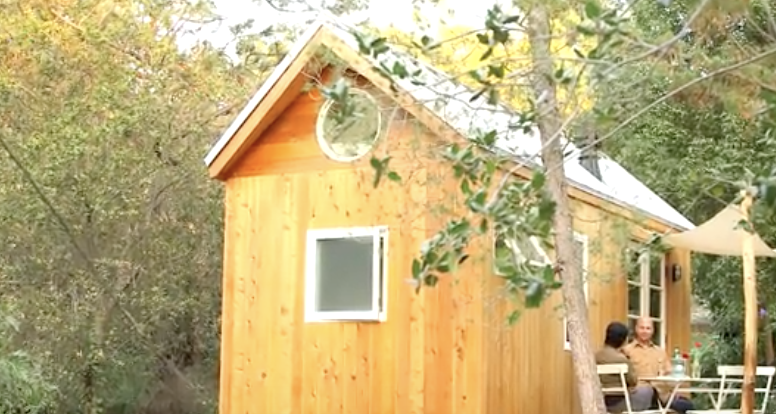 A skylight in the sleeping loft lets in natural light and can also act as a fire escape in case of emergencies. A large porch seems to double and expand the inside space outwards and can fit up to 10 people comfortably.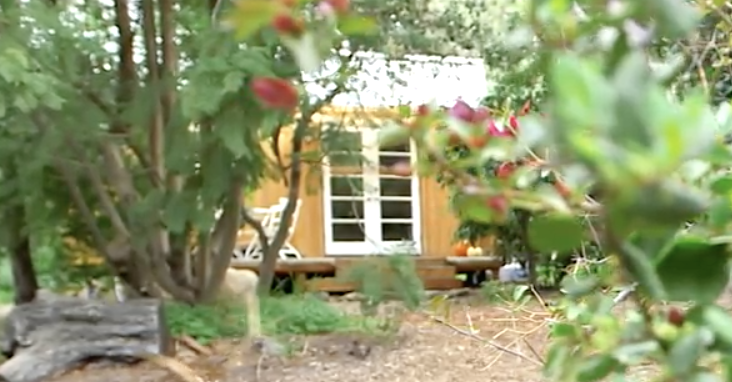 The scaled down house is eye opening as to how little a person actually needs to be comfortable and happy. Vina has fit everything in such a neat and organized fashion that she even has room for guests to sleep over in a lofted area above the desk.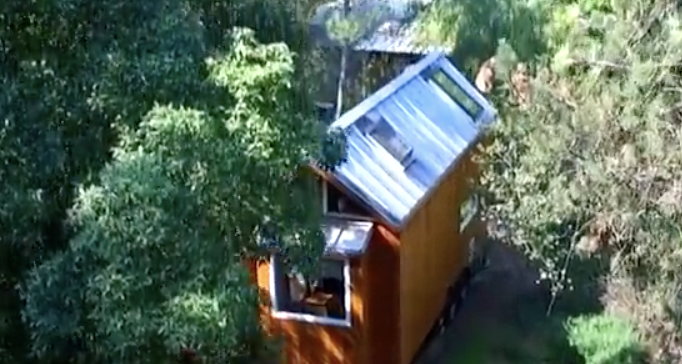 Her micro home sits among a scenic forest, surrounded by beautiful trees and nature. The lifestyle fits exactly what the relaxed and content owner was after, as she says "It's my house. If I move, it will move with me." Would you like to live in a home like this?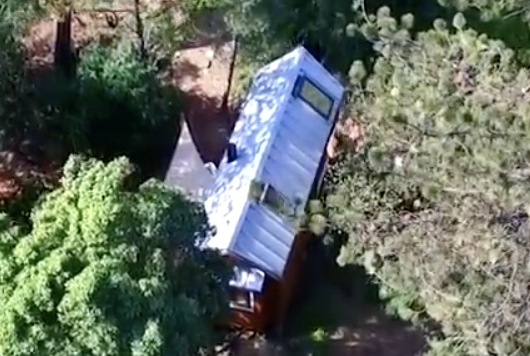 Hope you enjoy this home as much as I did.
Please Pass This On To Your Family and Friends
In our next featured video we found another tiny house built at the top of a mountain completely off the grid. The man who built this beautiful house is a professional snowboarder who wanted to live away from all the hustle and bustle of everyday life and find piece in nature: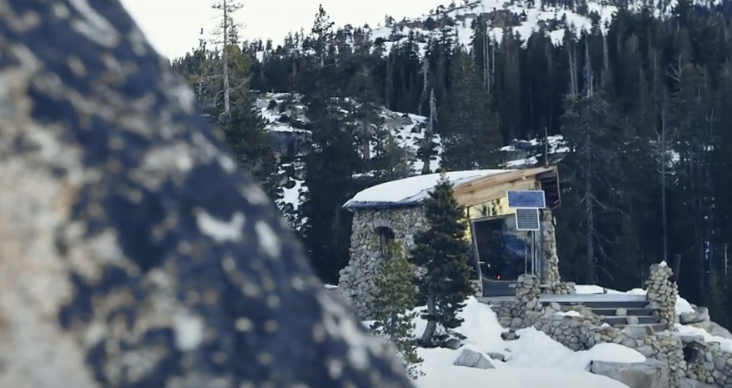 image via – youtube.com
Going Of The Grid is a series on the Seekers Stories network where Laura Ling explores the lives of people who are completely disconnected from the grid. Currently their are over 180,000 Americans a year who are choosing to veer away from the modern internet-focused world in pursuit of something simpler and more sustainable.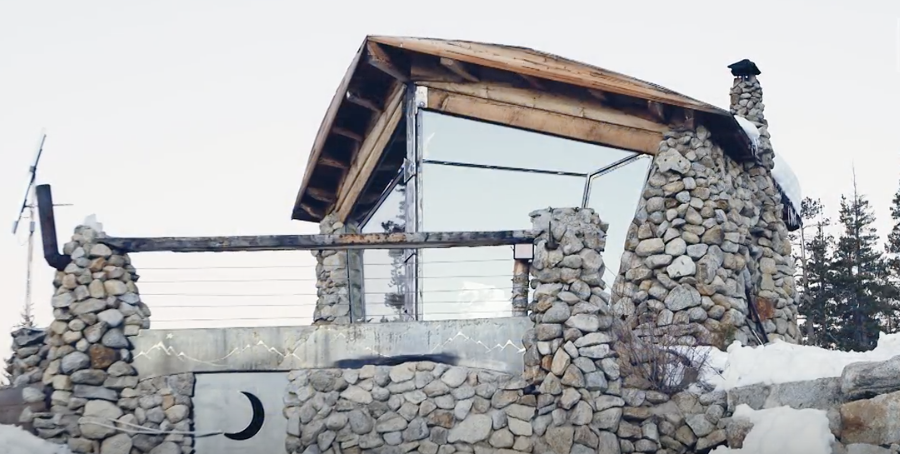 Mike Basich a pro-snowboarder decided to live life off the grid, where he built a tiny cabin on top of a mountain in Truckee, CA. His house is only 225 square feet, and sits in the lap of nature, where he awakens to the sun and goes to sleep to the sunset.  He states that unlike the city life where you are always racing time, here he can be in sync with nature while living a simple life of solitude.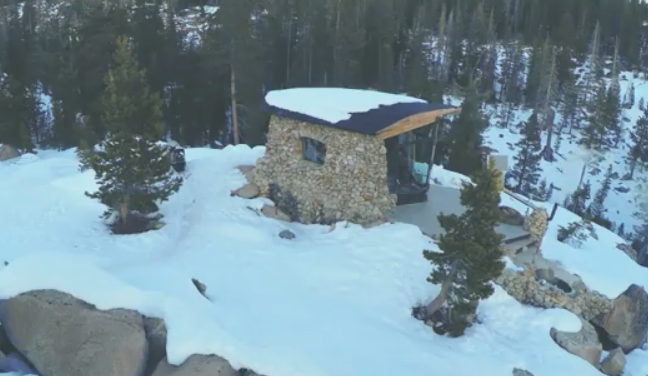 The house does not have plumbing, but does pick up running water from a stream that runs close to his tiny cabin.  The house doesn't have an indoor toilet or a real shower, but he did build a sweet hot tub outside.  The shape of the house is designed through the golden ratio which makes things more pleasant to the eye.  This cozy cabin is absolutely amazing.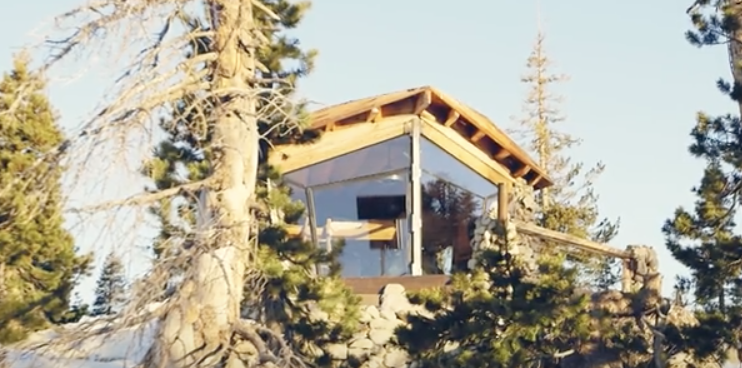 He is inspired by nature and allows it to fuel his creativity through photography.  Living off the grid is a dream that Mike has had since he was a little kid and he is finally living his dream. Would you ever live off the grid, why or why not? What do you think of Mike's tiny cabin off the grid?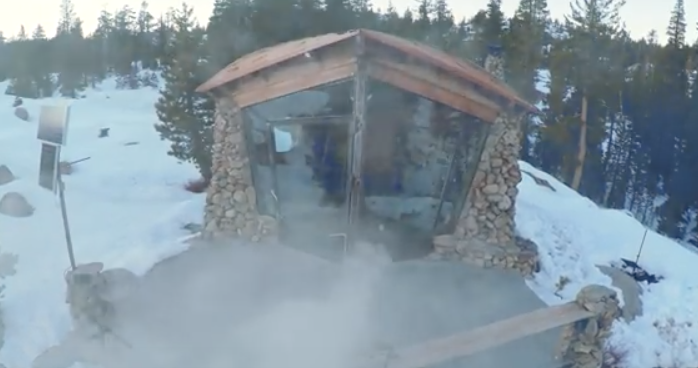 Please Pass This Beautiful On To Your Family and Friends
In our next featured video we found a cave discovered by an artist who decided to be secluded from society for 25 years and transformed this cave into beautiful art and living space.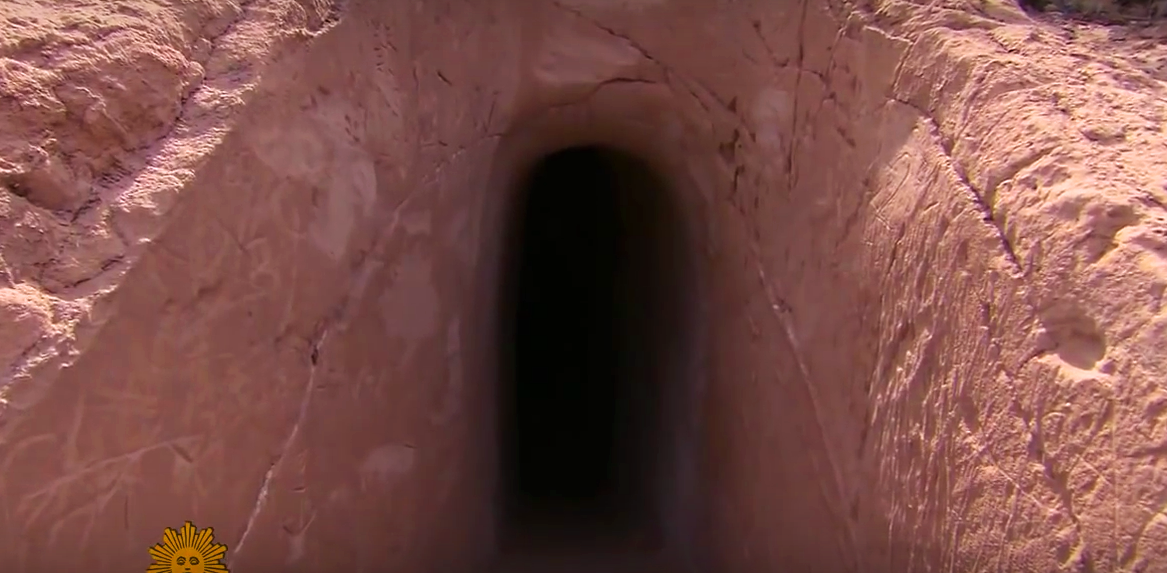 image via – youtube.com
In the high desert of Northern New Mexico, you can hear the sounds of a man entranced in his work underground in a cave.  You will see a small entry that opens into a cavern, where Ra Paulette has spent the last 25 years carving New Mexico's sandstone into magnificent art. He's spent years doing this work with the company of only his dog.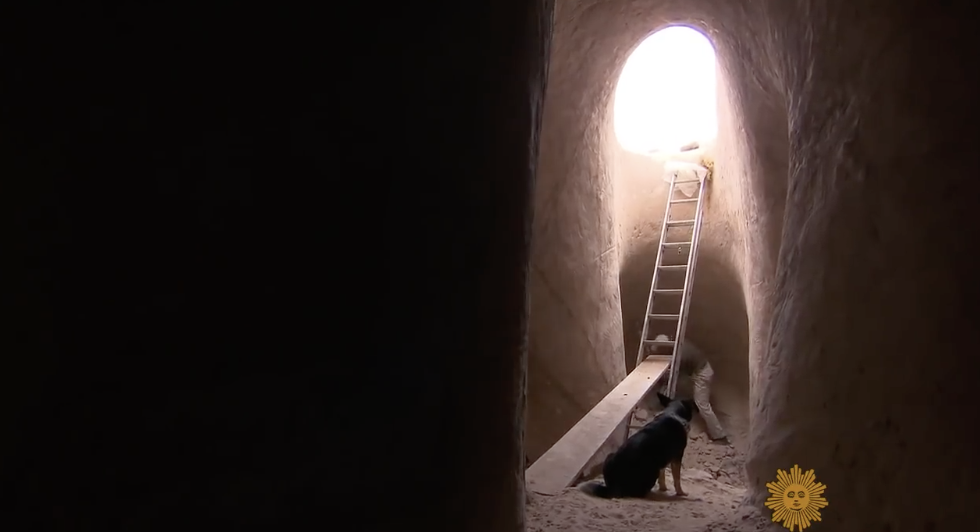 When asked if he is a man obsessed with cave digging, he gives the really thoughtful response: "Is a child obsessed with play?"  He waxes on to say, that when you love what you are doing, you are driven to do it all the time.  He sees his majestic pieces as environmental projects; his goal is to inspire people such that they open up emotionally, in response to the enormity and power of what his carvings evoke.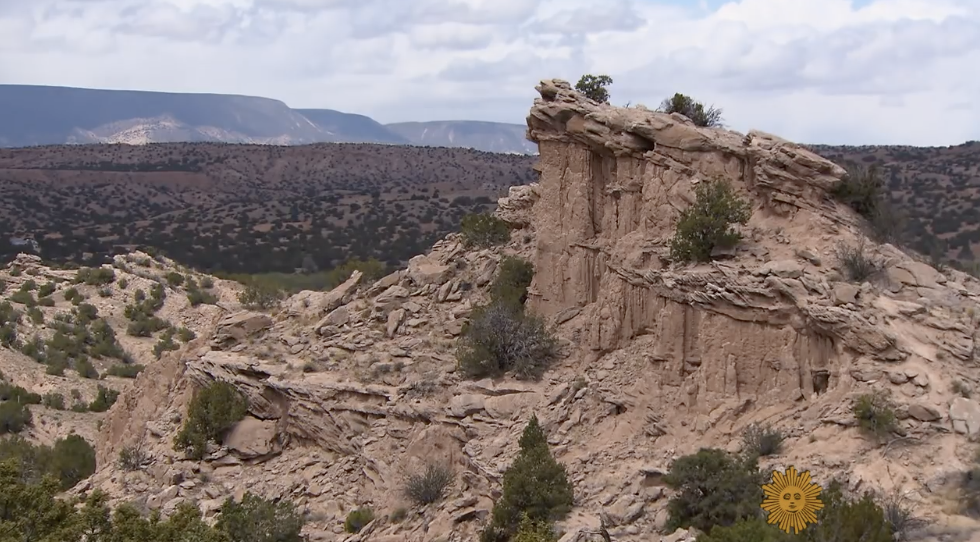 It can be said that he has created magic in the underground caves that he has carved.  They are at once intimate and overwhelming.  Interestingly, Ra doesn't see himself as an artist, but simply as a man expressing his sense of wonder in a passionate way.  I would beg to differ with his opinion that he is not an artist.  What he has created, is livable art of unbelievable power.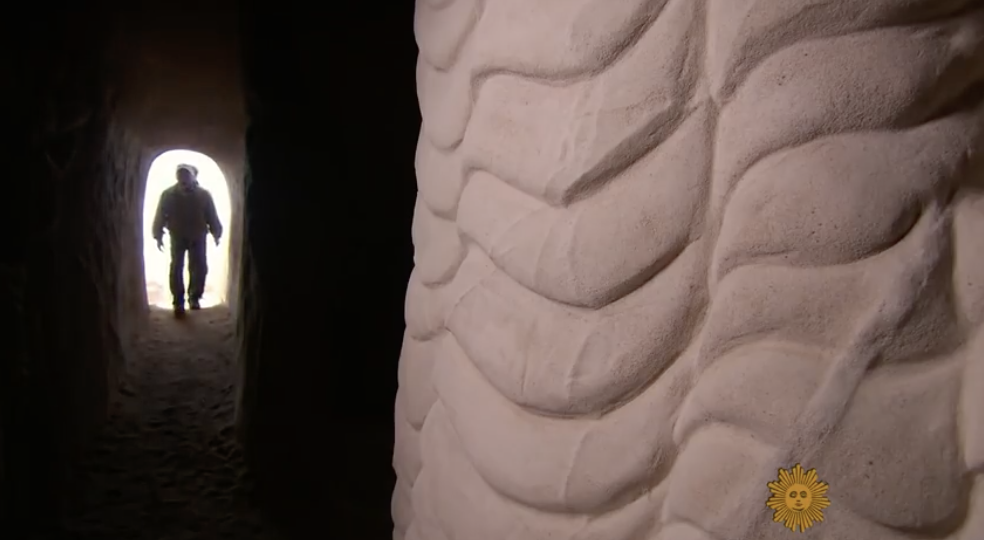 The video you are about to watch tells the rest of his story, and gives you a tour  of his magnificent caves.  Unbelievably, his work had no notoriety until a filmmaker asked to do a documentary about Ra.  Called "Cave Digger", the film ended up winning an academy award!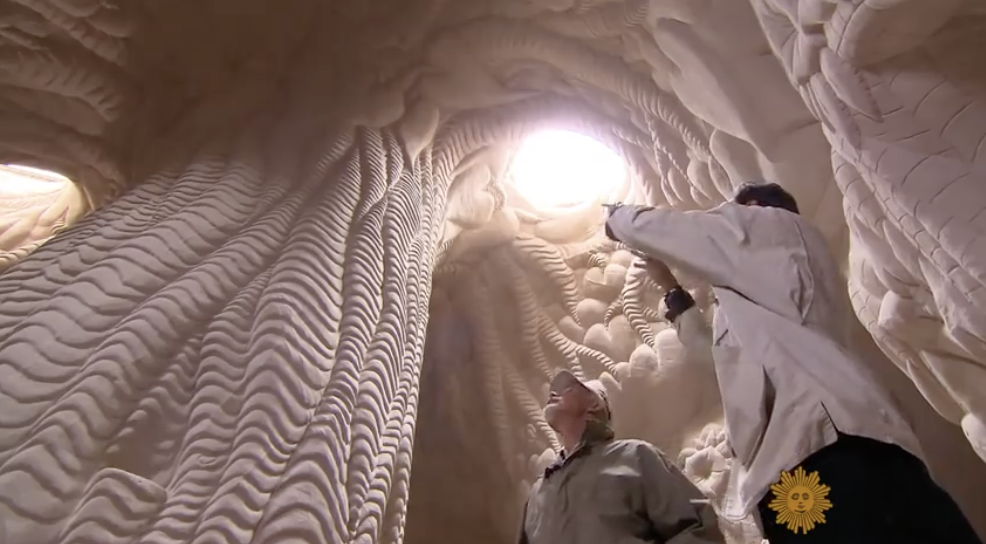 Let us know your reaction to this story of peaceful man who's purpose was a dedication to his craft.  I can guarantee that you are about to view something you have never seen before.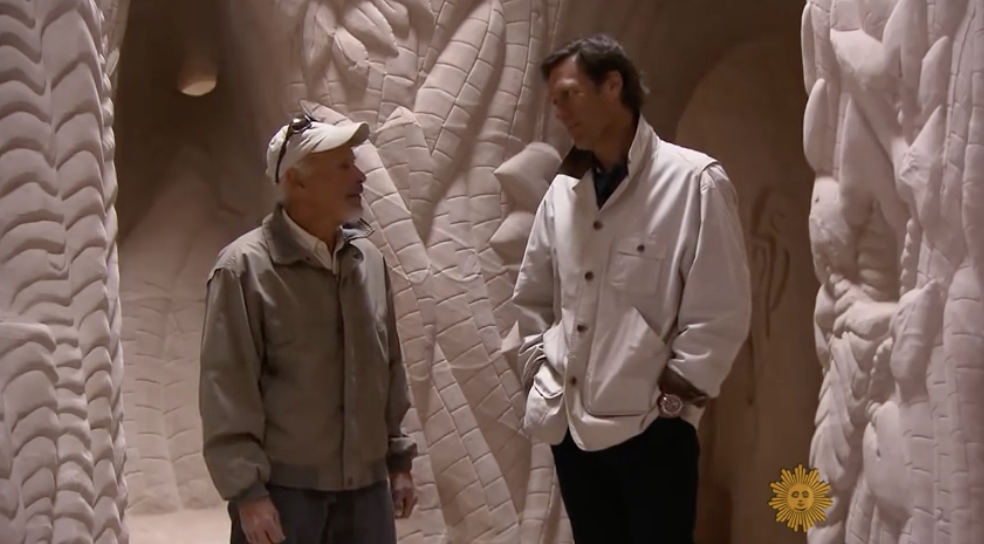 Please Pass This Onto Your Family and Friends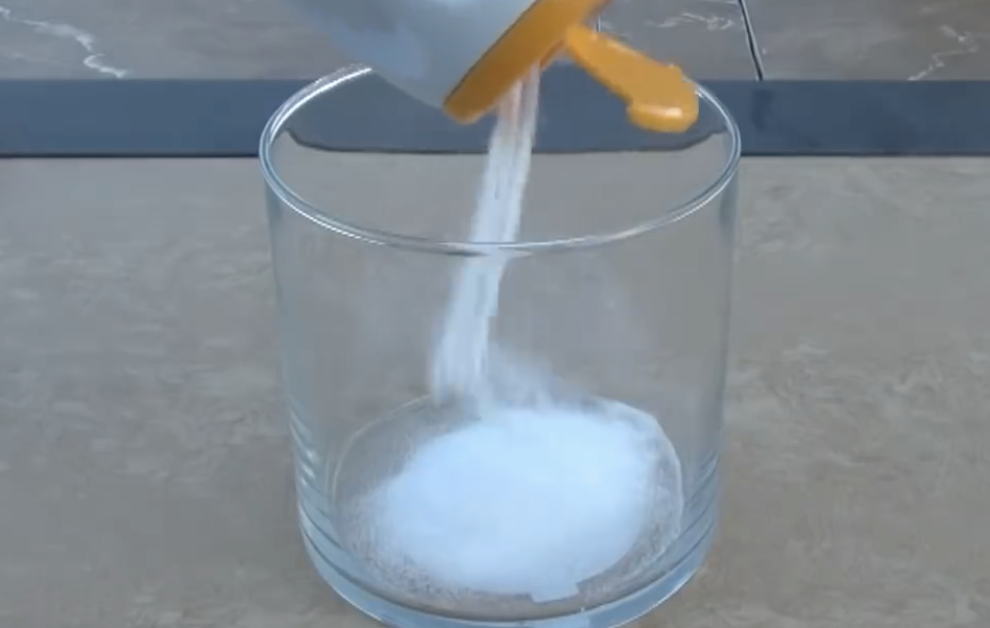 It is wonderful to have our homes smell good, and scented candles became very popular over the last decade.  That is, until it was discovered that many of these candles and scented sprays contain really dangerous chemicals, that can cause permanent lung damage.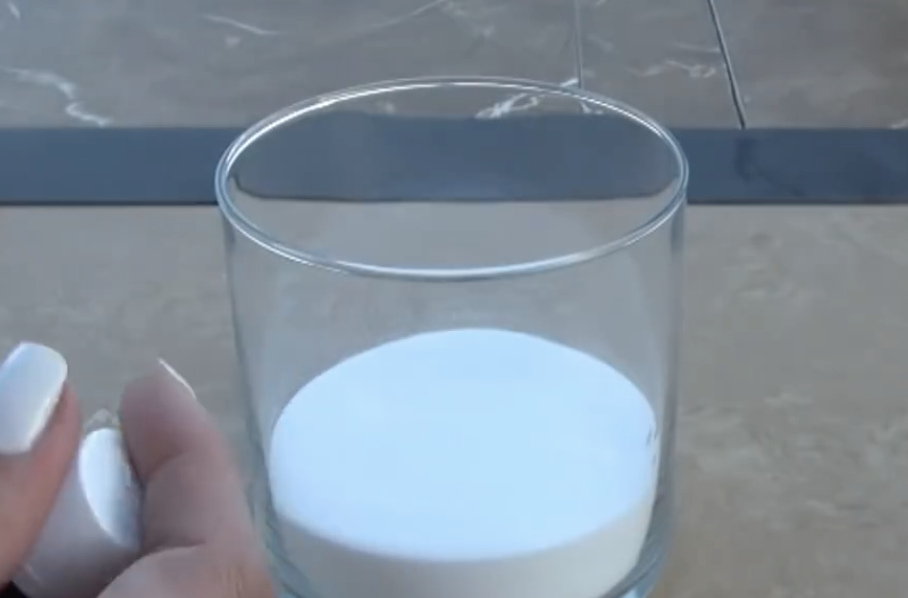 I, myself, have stopped using those candles that I used to love, because of the inherent health hazard they carry.  I'm always looking for natural alternatives that are chemical free, to provide a nice fresh smell in my home.  When I came upon this DIY video for creating a natural air freshener I was intrigued.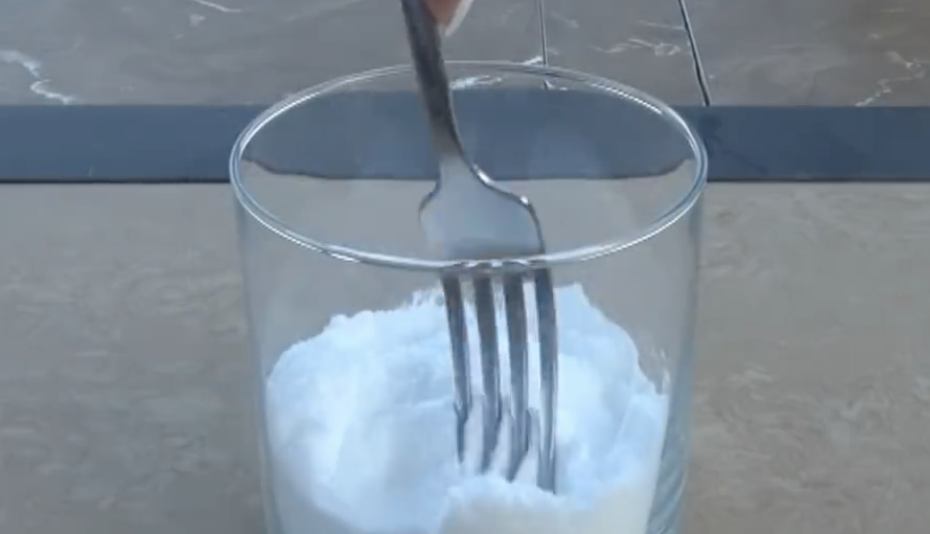 The video below is a great tutorial for how to easily, inexpensively and quickly make your own fresh and chemical-free deodorizer.  Two alternative versions are demonstrated, which differ slightly in how they release the fragrance.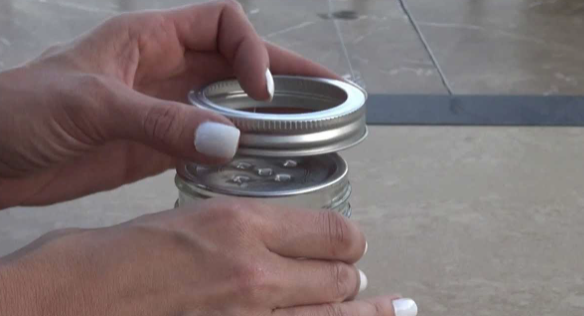 For both versions, all you will need are: a MASON JAR WITH A TIN LID, HAMMER, FORK, EMPTY CANDLE CONTAINER, SCREWDRIVER, BAKING SODA AND SOME ESSENTIAL OIL.  The DIY is easy to follow, and gives you a great means to slow-release a pleasant scent into any room in your home.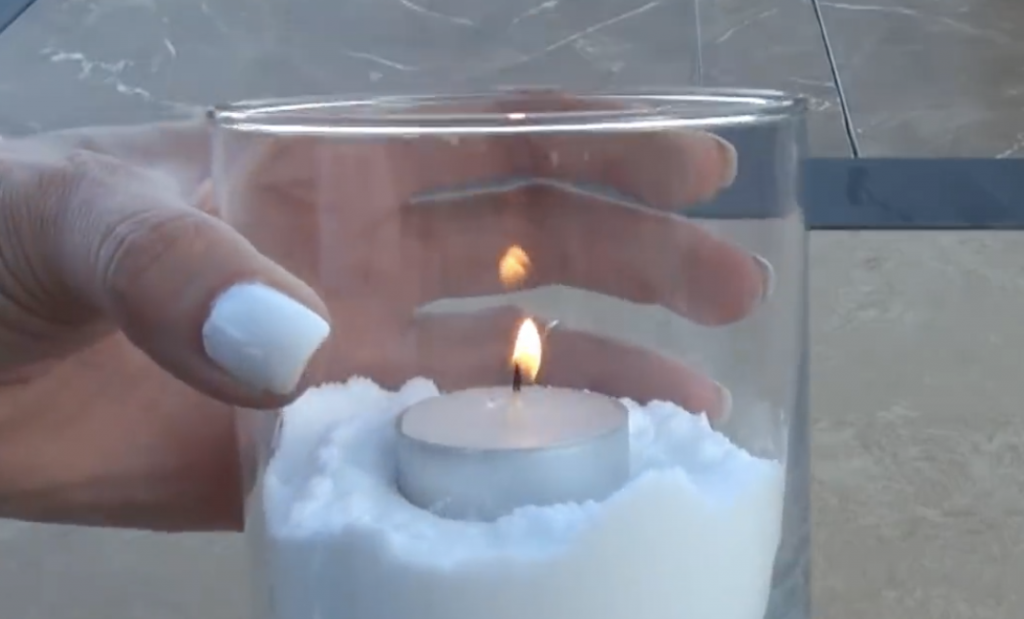 Please SHARE This With Family and Friends 🙂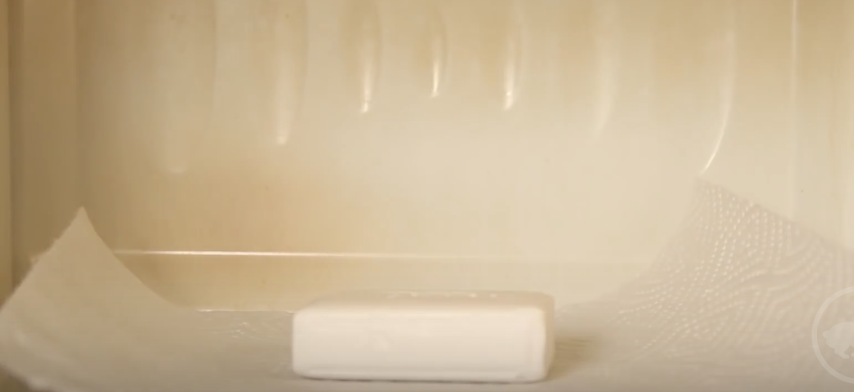 This video shows us  6 science tricks that will be loved by adults and kids alike.  Using everyday products the video you are about to watch is so important, because it makes science fun!  If you include your kids in the fun, it will increase their curiosity and creativity without incurring danger.
One such experiment is what happens when you put raw eggs in distilled vinegar.  There is a reaction that occurs, and within 48 hours something really surprising happens!  Not only do the shells dissolve, but the eggs actually bounce!!  Then the making of an actual homemade bouncy ball is illustrated, as well as an ivory soap soufflé.
The fun continues as we are shown how to change the color of a flower!  Within one hour, before your very eyes, the flower changes it's color through the process of transferring food colored water through the stem.  These, and other fun science experiments are perfect to try with your kids during the upcoming holidays or on a rainy day.  Making science awe-inspiring for your kids is the gift of a lifetime!
Please SHARE This With Family and Friends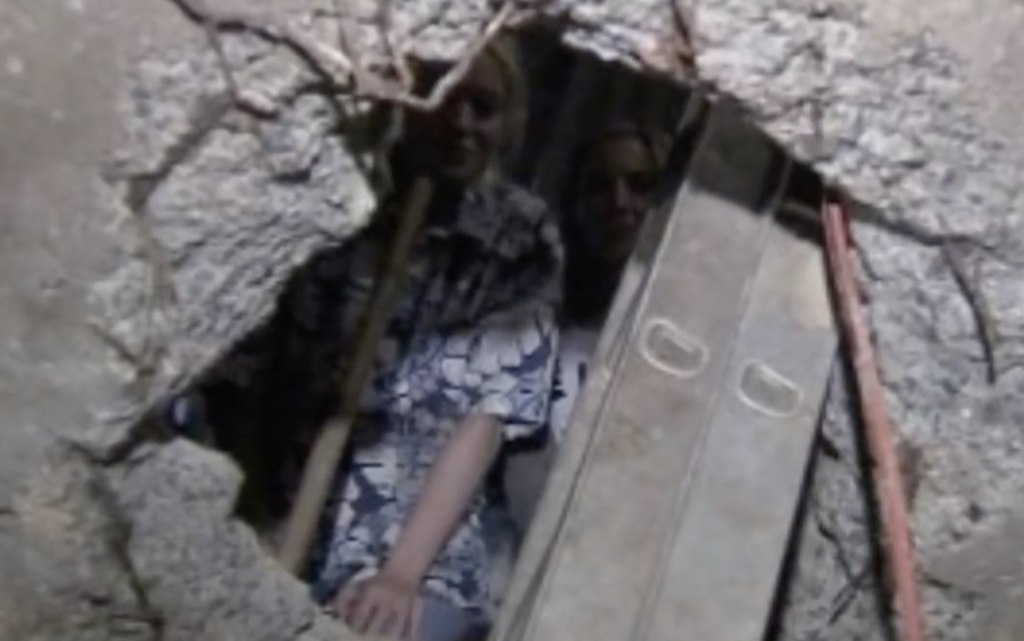 image via – youtube.com
Dealing with the division of property after a loved one passes is always a difficult yet frustratingly necessary part of death. There are so many assets to organize and distribute that the recipients sometimes forget the true value of the objects in relation to the passed love one. One woman was involved in one such process. However, in the midst of it, she discovered an incredible secret!
When Alexandra's mother passed away, she was drawn back to her childhood home. She knew she didn't want to move in as she was already happy living in her own place. She also wasn't entirely emotionally ready to sell it either. She decided to compromise. She rented the home out and only stopped by occasionally to do repairs and just generally check in on the place.
It was on one of these such visits that Alexandra noticed something odd. The floor in the basement was in terrible shape. She hired some contractors to fix it up. While they were working, a hole formed in the floor. They called Alexandra down to look at it. She gasped when she looked inside.
Alexandra had always heard whispers that her house was a part of the underground railroad. She had always suspected it might be true, but she never had any proof. Seeing the hole, Alexandra finally had the proof. The contractors asked her if she wanted to fill the hole. She refused and actually installed a door over it. She plans to eventually give tours of it. How lucky that she was able to find such a beautiful gift from her mother how had passed.
Watch the video below for the full story:
Please SHARE This Story With Family and Friends