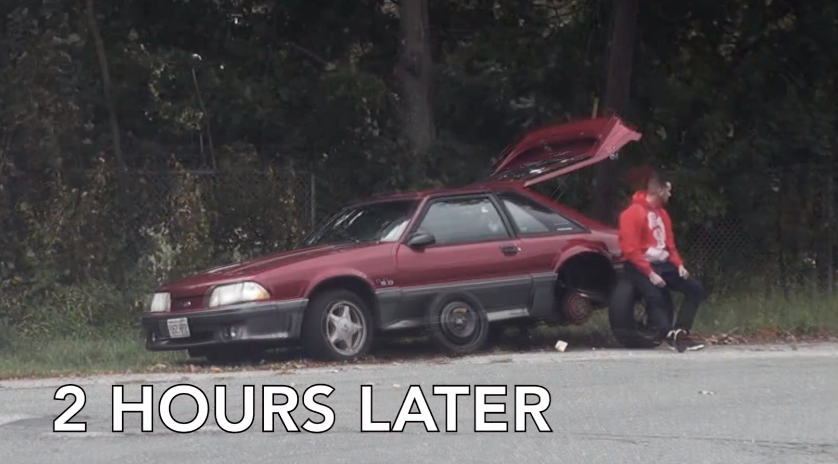 The following video comes to you from Hammy TV; a YouTube channel that has gained notoriety for their hysterical pranks.  For this particular episode, instead of doing a prank, they decided to do a social experiment.  Ryan, set up this social experiment, by jacking up an old car and sitting on his tire as if he needed help with a flat.
He wanted to see how willing people would be as they passed him, driving along in their day. Would someone stop to help him? People looked at him but drove by…for two hours!
No one even slowed down to ask if he needed help, they just drove right by!  So much for the milk of human kindness, until finally someone stopped and pulled up behind him and got out of his car to offer assistance.  Ryan finds out that the man had passed him earlier; he explains that he couldn't stop as he had to make an appointment for his physiotherapy.
This kind soul's name was Eric, and his story of loss and injury brought tears to my eyes.  It never ceases to amaze me when help is offered by those who can least afford to give it.  Many victims of trauma have been given the gift of empathy, that doesn't allow them to disregard another's misfortune.
He says he is happy to help Ryan with the tire, but asks him to get his wheelchair so that he remains steady!  Ryan hears the terrible story of what Eric has been through, and then comes clean about the social experiment. What happens next brought tears to my eyes.
Watch the video and enjoy! You may need some tissues.
Please Share This Video With Family and Friends