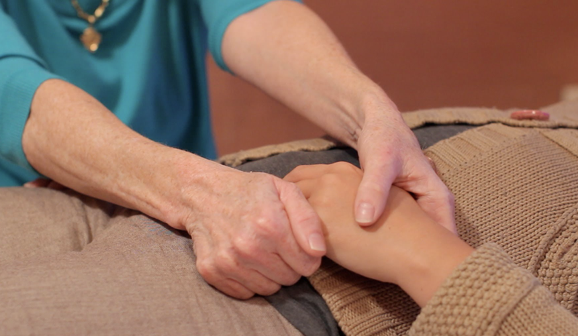 When it comes to cancer there has been an ongoing, all out search for both a cure and ways to deal with its painful, exhausting, and debilitating side effects. There are many areas of medicine and science devoted exclusively to studying and searching for different compounds and medications to make humans healthy and cancer free.
Perhaps the answer lies not only in the modern, complex products being developed, but also in simple, ancient practices developed centuries ago. There are many alternative treatments which are currently being offered and studied in terms of their effects on cancer and its treatment's side effects.
Jin Shin Jyutsu is one of them. It is a simple, all natural, and effective form of acupressure. A specialist trained in the art uses both of their hands to hold specific points on the body. There are a total of 52 points which must be held in particular ways. By using just their fingertips a practitioner listens for, or feels, the energy flowing throughout a patient's body.
Once they get a feel for this flow they simply hold the point and wait until they feel the patient's body relax and open. What the practitioner is doing is opening up the energy pathways in the body so that it flows better and more evenly. The human body contains several energy pathways that connect and give life to our cells.
If one more of these paths become blocked the result is that the overall energy flow is disrupted and not in harmony. This can cause pain, discomfort, and other ill effects. Thus, by listening to a bodies energy flow a practitioner can sense where there is a block and treat that area by holding a certain point and opening up the path once again.
Many people who have undergone jun shin jyutsu have reported it as beneficial and effective in helping them cope with the mental, emotional, and physical side effects of their cancer treatment and diagnosis. It can also help people who suffer from low energy and stress, and balance emotions. Best of all, you can do it yourself right in the comfort of your home.
All you need to do is refer to the hand chart and see which emotion you want to alleviate, then hold the corresponding finger for 3-5 minutes. It helps to breathe deeply the whole time and soon you should begin to notice your stress and tension giving way to more relaxed feelings. Here is more information on what organs and bodily ills each finger corresponds with: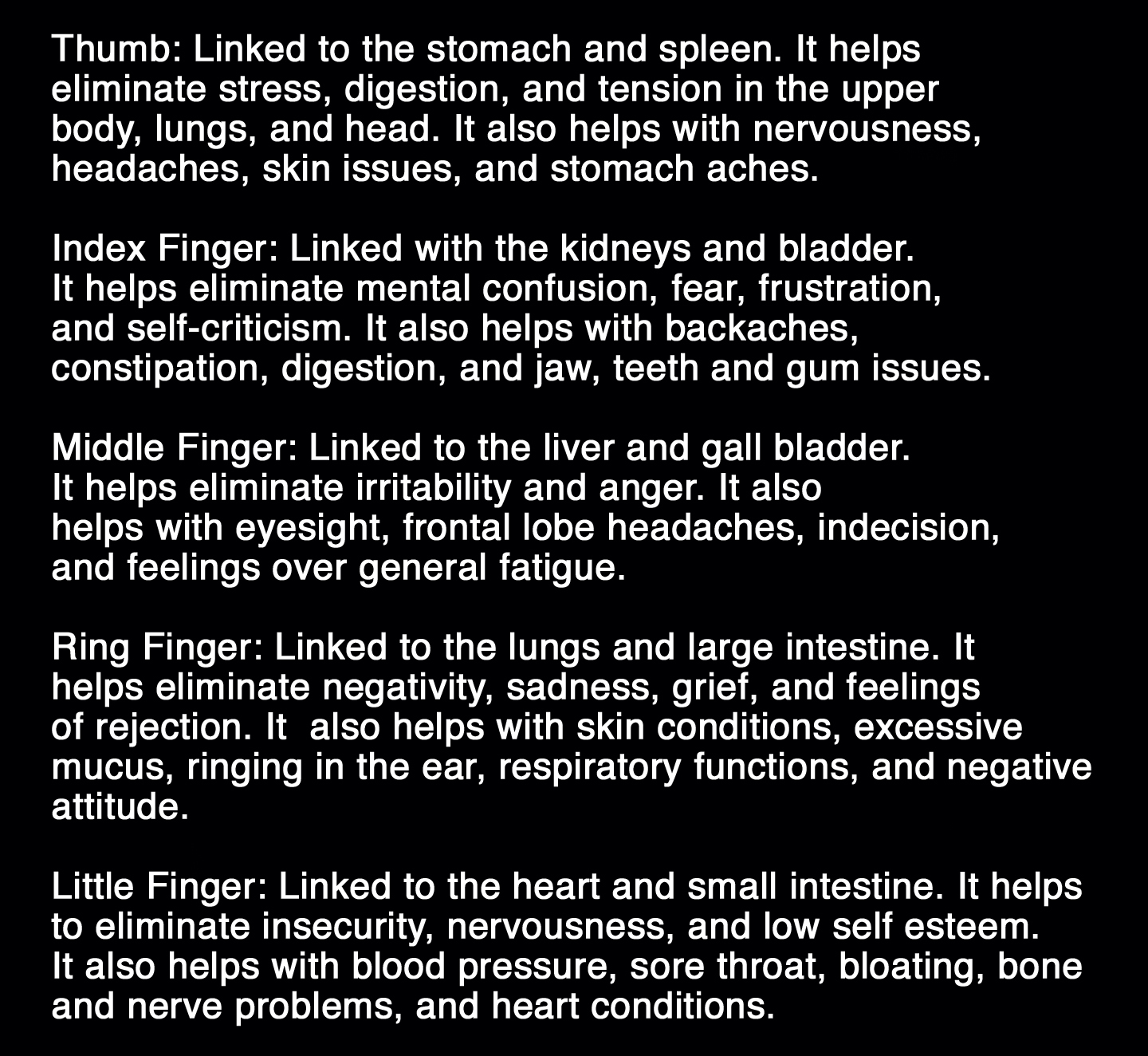 There you have it! This simple practice may be the best route to go when trying to stay healthy. It's a great way to both start off and unwind after a long stressful day.
Please Share This With Family and Friends