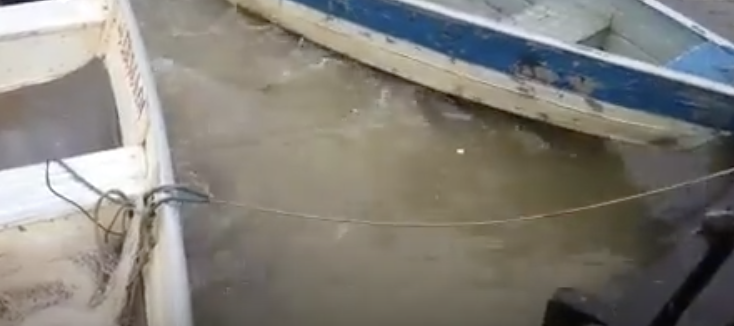 If you ever find yourself in the Amazon jungle, and value your health and safety, think twice before stepping into any body of fresh water. That is exactly where a dangerous and potentially lethal threat lurks. Piranhas are native to the Amazon River Basin and can be found in other river systems throughout South America. All of the estimated 30-60 piranha species have a single row of sharply packed interlocking teeth on both the upper and lower jaws. They are capable of shearing, puncturing, and ripping apart practically any and every thing that they sink their teeth into.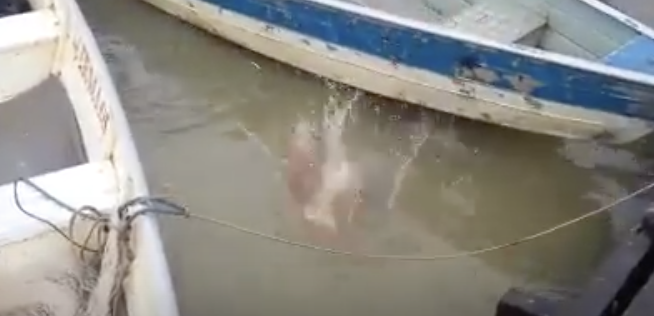 There have been stories and documented reports of piranha attacks on humans and large animals, such as cows, over the years. Oftentimes it is the young or weak who fall into the river, at the wrong place and time, only to end up being quickly killed. In one Brazilian city alone, Palmas, 190 attacks were reported in the first half of 2007. The fearsome reputation that surrounds these fish is well deserved and has even been perpetuated in Hollywood films.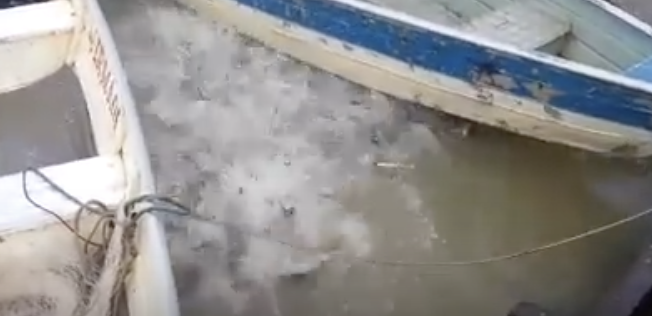 So what does it look like when a school of these predators are feeding? Thanks to Joao Antonio Cruz Junior's YouTube video we get to the view the fish in action. Freshly butchered red meat is thrown into the water near a dock and some boats.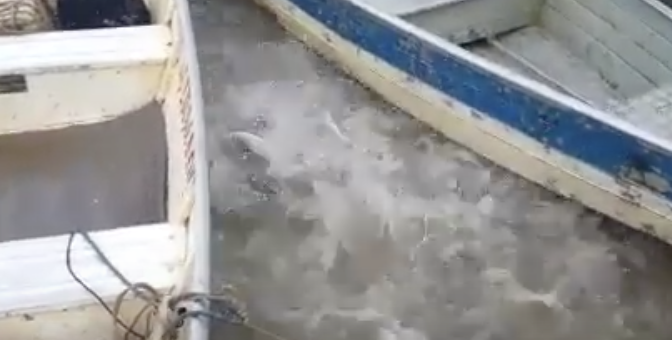 As soon as the meat hits the calm surface the piranhas fight to get a bite, their bodies seem to writhe and twist all over the place, and the water is churned into a white, frothy, chaotic mess. More meat is thrown in several times but never lasts more than a few seconds.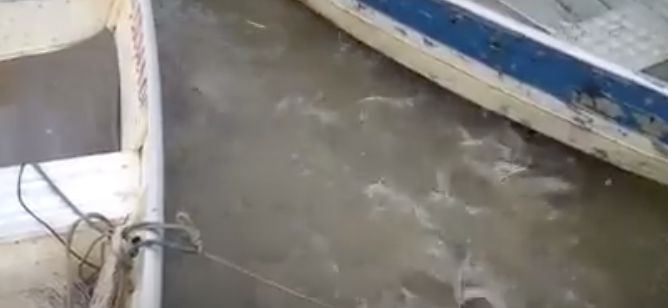 By the end of the short clip their numbers have easily tripled, as more and more fish are drawn to the commotion and the smell of blood. It's easy to see why they have the reputation that they do. Check out the video and be happy they (likely) don't live near you!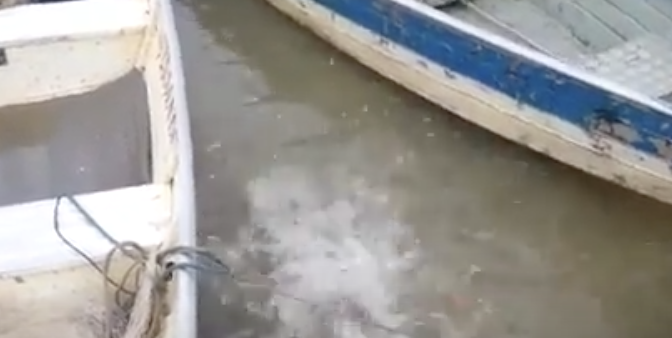 Please SHARE With Family and Friends