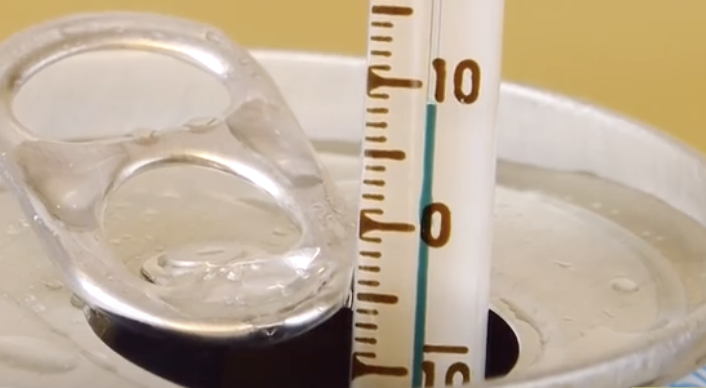 Nothing is as refreshing as an ice cold beverage on a hot summer day. And nothing is as disgusting as chugging a can of warm soda or beer that you thought was cold. Well, chugging a hot can of something would be worse, but you get the point. This summer, if you find yourself stuck with warm cans or bottles that you want to drink sooner rather than later, try this trick from DaveHax. He shows us how to quickly bring a beverage's temperature down from warm to cool by using 4 things that are in most everyone's kitchen. All you need is a bowl, ice, water and salt, plus a warm beverage.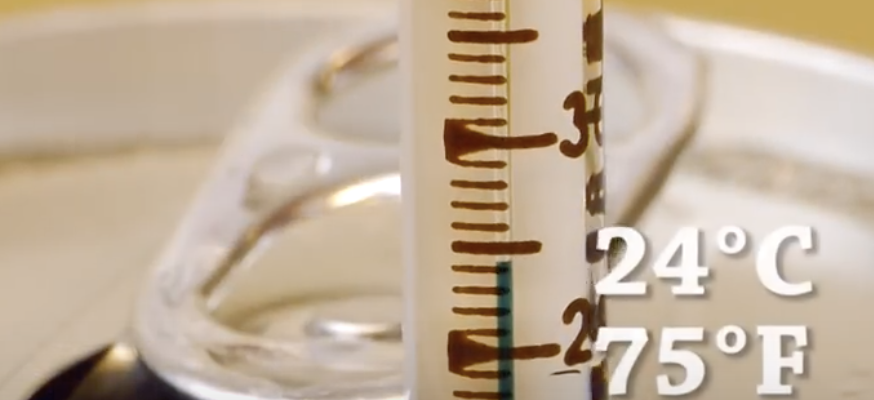 Put some water in a bowl then add about 1-2 tray fulls of ice to it. Sprinkle on a couple of tablespoons of regular old salt and mix it all up. Now place a can or two in the bowl, stir after one minute, and after 2 minutes the can will be cold. Take the can out of the bowl, open, drink, and enjoy!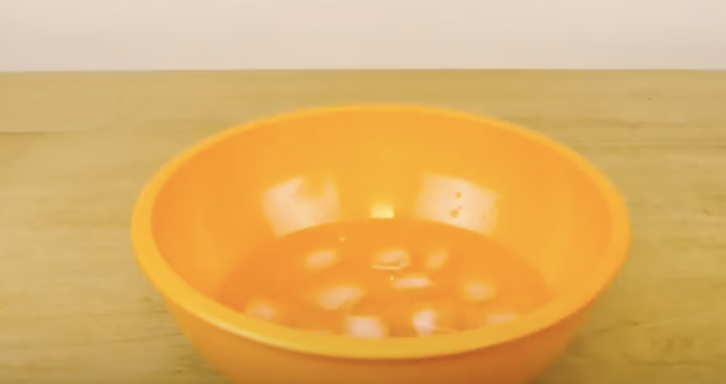 DaveHax explained the science behind this bevy hack by attributing it to the second law of thermodynamics, which states that 2 substances with different temperatures reach thermal equilibrium over time. He said that the salt causes the ice to melt faster but it needs to draw heat energy from somewhere, wherever it is possible and present, to do so. Here it was from the warm can.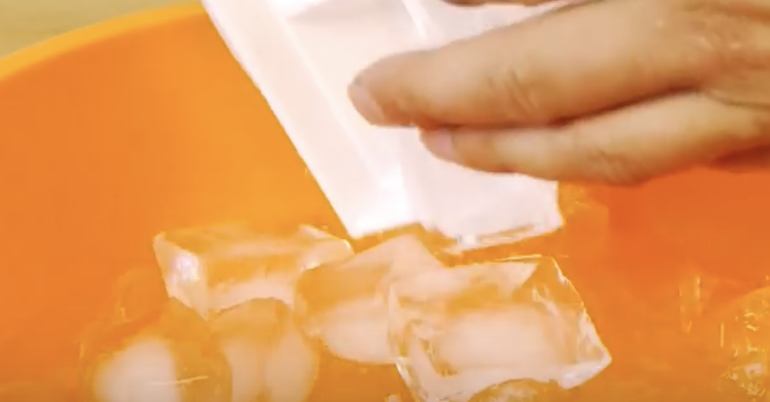 Thus, the can rapidly cooled down as the salt melted the ice even faster than it normally would have. The 2 different temperature things, the lemonade can and the ice, transferred their heat and cold to one another as they went towards thermal equilibrium, with the salt added to speed it up.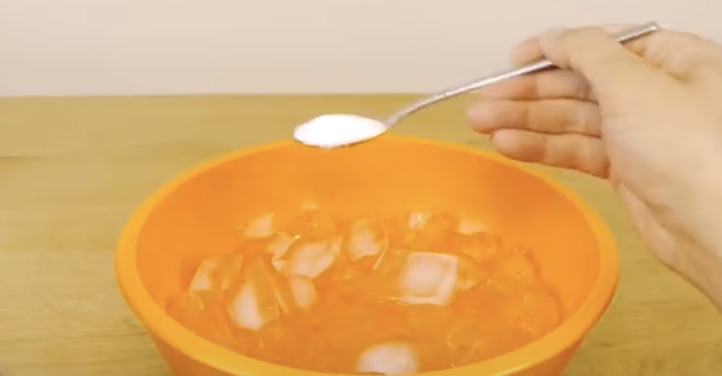 The temperature change was measured and shown to us in the video to prove the point. The lemonade started at a room temperature of 75 degrees Fahrenheit/24 degrees Celsius. After it chilled the can temperature measured 41F/5C, which means it dropped down a total of 34F/19C in just 2 minutes.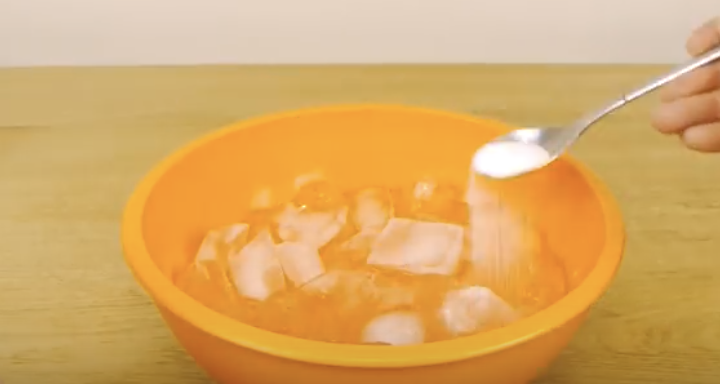 This method works great with soda, beer, juices and any other drinks that come in a can or bottle. It works wonders for all those people out there who hate waiting over half an hour or more for a drink to cool down in the fridge, or those like myself, who are just impatient. Now you can quench your thirst in minutes with a delicious ice cold beverage and skip the painful wait!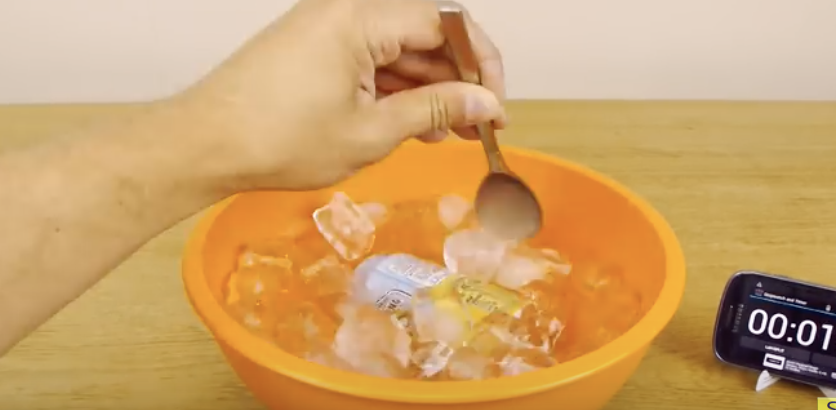 Please SHARE This Trick With Family and Friends