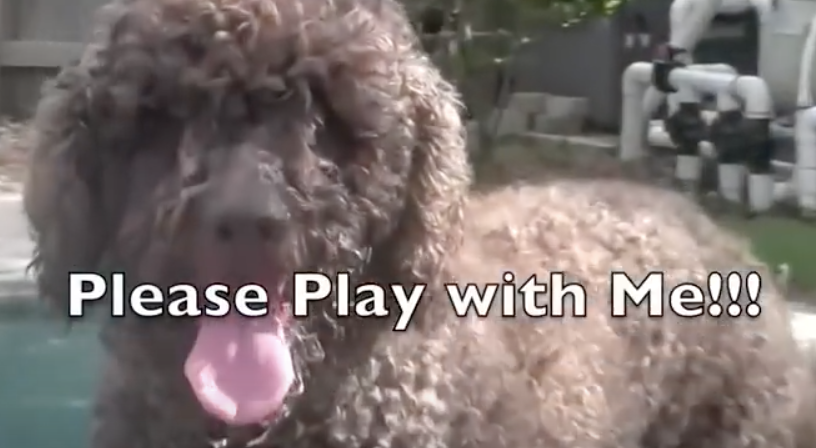 Mom was enjoying a relaxing afternoon outside with her twin 6 month old babies when the family dog decided to try something new.  The sun was shining, the air was fresh, and this precious Goldendoodle approached the babies with his favorite ball to play. He wasn't sure how they would respond being that they are babies and he's a pupper but things become so adorable.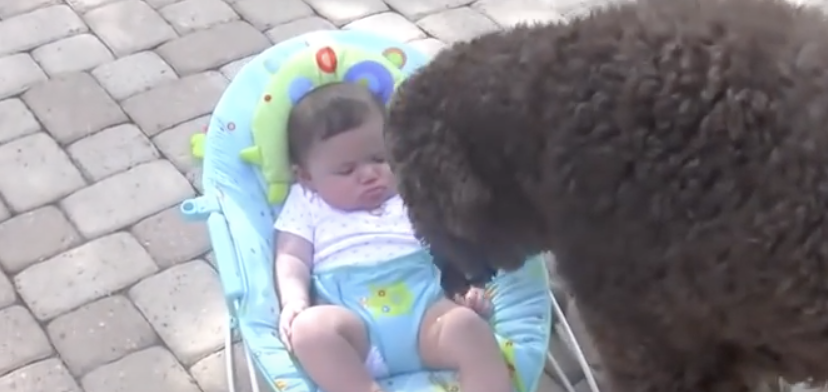 He places the ball next to the babies and you can almost hear him ask them to play fetch.  Mom sees whats going on and knows she needs to grab the camera and capture this adorable moment.  The Goldendoodle tries his best to get the babies to pick up the ball and throw it for him not realizing they are too small to accomplish the task at hand.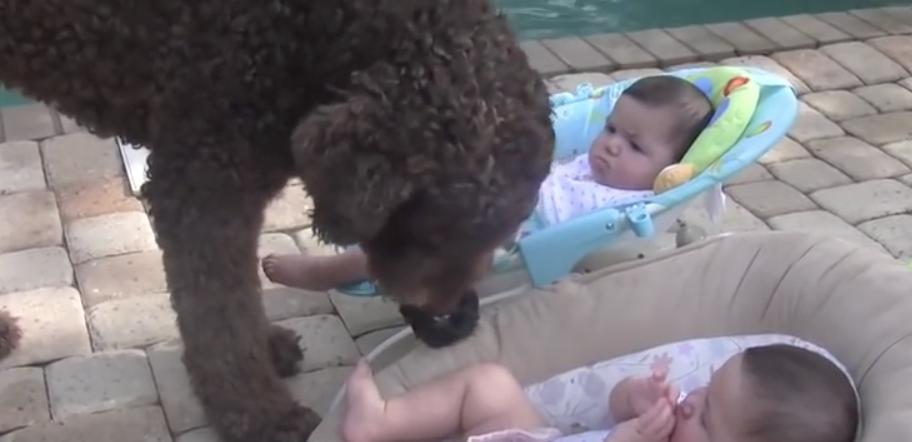 This adorable and hilarious moment is set to the Austin Powers theme song, which makes it even cuter.  This short video totally made my day.  This trio is the perfect way to bring some love and light into your day. I hope it makes you smile as much as I did.  Enjoy! 🙂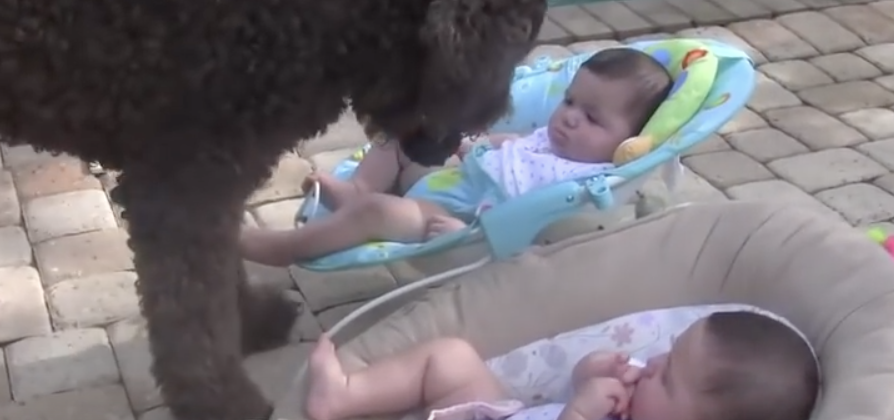 Please SHARE With Family and Friends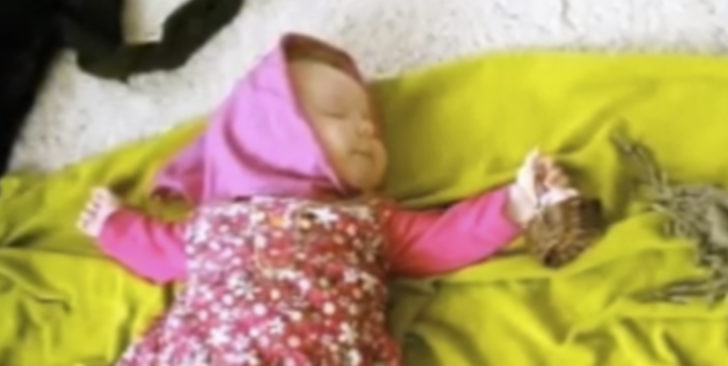 Mothers and their newborn babies share a special bond that is based on pure love.  It is often a hectic and exciting time when a new baby is welcomed into the world.  Time seems to fly by in the following days and months of the first year in a child's life.  Most mothers wish to capture every moment and milestone in their babies lives in order to preserve the memories for years to come.  They fill scrap books and photo albums with mementos and pictures of kids growing up.  It is truly a labor of love for many!
One mother, Adele Enersen, has found a delightfully creative way to photograph her daughter Mila's afternoon naps.  Once Mila is fast asleep in dreamland Adele gets to work.  She fashions scenes from fairy tales, classic films, and everyday life by using simple props made from household items, soft fabrics and a variety of clothes.
Once they are set up she gently places the sleeping child among the scenery so that she becomes the star and main focus of the pictures.  It has all come together to form a series of photos that Adele has titled "Mila's Daydream."  The accompanying video shows a montage of the wonderful, creative, fantasy inspired pictures she snapped.
In one photo, the fringed edge of a green rug serves as grass.  Above the grass, a clothesline is laid out with a pair of pants, socks, a shirt, and a small plush toy all secured on by clothespins.  Mila is laid out peacefully napping among the drying clothes and is also pinned adorably to the clothesline by the loose shirt fabric on her shoulders.
Other scenes depict her as Mary Poppins, a rock-star, the princess and the pea, and riding a horse with orange braids sticking out to the sides, a la Pippi Longstocking.  Others show her fishing, alongside a snowman with a wand, laid out as a bookworm, and wrapped in a shawl next to a statue of a sitting Buddha.  There are many other clever set ups and there seems to be no limit to the potential scene compositions.
Adele's approach to photographing her baby has turned out to be a unique spin on baby pictures and is really inspiring.  In the future, Mila and her family are surely going to cherish these memories, and she can thank her mother for all of them.
Please SHARE With Family and Friends