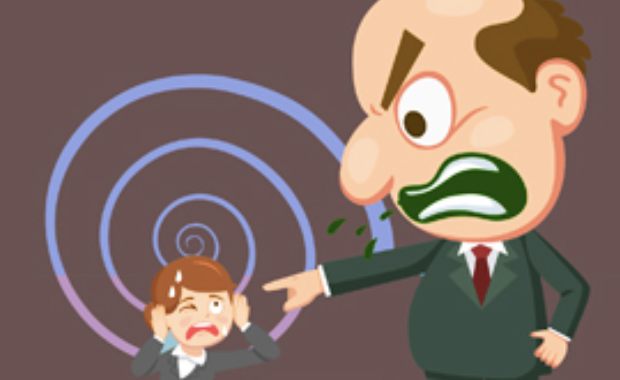 image via – shutterstock.com
No one wants to be around a person who makes you feel bad about yourself; such "toxic" people can confuse us, however, as they can come off as being fun and charming, because they have honed their skills at being manipulative.
They are very good at disguising their toxicity by camouflaging their damaging behavior by being interesting, helpful and fun.  So the question becomes, how can you spot the warning signs of toxicity, before it impacts your happiness and self-esteem?
Whether you are dating a person, or you have a growing friendship, look out for these RED-FLAG TOXIC BEHAVIORS:
1. SHE IS A BLAMER.
You notice when she talks about conflicts with other friends, or issues at work, she never sees her part in the problem.  If you ask anything that might promote her reflecting on what she said or did, she will always come up with "yes but…".  As conflicts come up between the two of you and you try to address the issue, THE BLAMER will become hostile and manipulate you into believing that you are the problem.
2.  HE SHOWS DISRESPECT TO PEOPLE IN SERVICE ROLES.
You go out to dinner and he talks to the server in a tone that denotes superiority.  He tends to break minor rules, acting as if they don't matter and only apply to other people; cleaning up after himself isn't his job and turning off his cell-phone in a movie theater is ridiculous…he can't miss messages even if it disturbs others.  This is a red flag that he will likely treat your needs and feelings with disregard.
3.  SHE TALKS INCESSANTLY ABOUT HERSELF AND HER ACHIEVEMENTS.
If you feel like you can't get a word in, you are in a relationship with a NARCISSIST!  When you try to share things about yourself, she will interrupt by saying something that makes you feel she is identifying with you, and bring the conversation back to herself.
If you stay in this relationship, over time you might have some major life success.  The toxic person will be uncomfortable with your success, because it makes them feel insecure and competitive.  You may find that they minimize your achievement, brush it off, or say something that makes you doubt your success by pointing out the negatives.  Your success means you need her less.
4.  YOU FEEL LIKE YOU ARE WALKING ON EGGSHELLS.
Anytime you want to discuss your feelings about something, that involves even the most mild conflict, he reacts as if he is being attacked.  He becomes defensive and aggressive, making any kind of conflict resolution impossible.  He turns everything around and eventually breaks your resolve, and then will quite unexpectedly show you love or affection.  He feels safe being close to you when you are weak.
5. WHEN SOMEONE ELSE IS THE CENTER OF ATTENTION THEY BECOME HOSTILE.
Other people's glory makes her feel jealous, as exhibited by gossiping behavior that attempts to inflict damage to the other person's reputation or friendships.  They suck the air out of the room because their needs must be met above everyone else's.
Please SHARE This With Family and Friends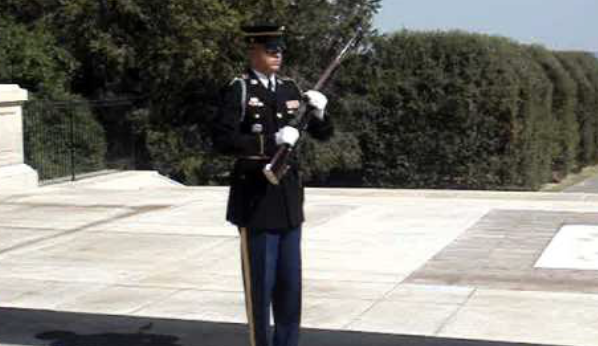 There is something really awe-inspiring about viewing the changing of the guard at Arlington National Cemetery in Arlington, VA.  It takes place at the Tomb of the Unknown Soldier, which is commemorated to the men and women who gave their lives for the United States, and died without their remains being identified.
The changing of the guard is an austerely choreographed series of steps and movements that  include the juxtaposition of the soldier's rifle.  The actions of the soldier alternate between sharp sounds and silence.  The silence is both an act of respect for the fallen soldiers, and required for the majesty of the movements.
After each change is finished, the ceremony goes on, alternating between regimented walking and stillness.   Salutation of the tomb occurs before the soldiers fall into step, after replacing the sentinel who finishes his duty.  This exchange goes on throughout the day, as the monument is always guarded.
Being a guard is taken quite seriously by those who are honored to do the job.  They expect silence by visitors who come to watch the ceremony.  On the particular day, that you are about to watch on the video below, the visitors did not follow the required rules of silence.  Watch what happens as they rudely disregard the seriousness of viewing this cemetery.  They clearly get the message from the guard, who is astounded by the lack of respect.  Let us know what you think about this most unexpected moment.
Please SHARE This With Your Family and Friends