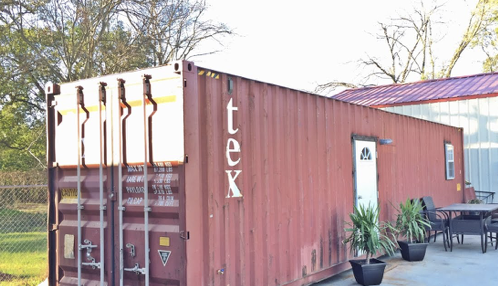 image via – facebook.com
When it comes to a home, most people assume that bigger is better. While that may have been true years ago, these days it's really not the case. In fact, the opposite is starting to catch on and small houses are more popular than ever before. Not only are they less costly to purchase initially, they're also cheaper in the long run in terms of things like taxes, maintenance, and heating and cooling.
If you've ever dreamed of owning your own house, but for whatever reasons thought it wasn't possible, perhaps a tiny home like the one seen here is the answer you've been searching for. From the outside it looks like it's just a shipping container, but we all know that looks can be deceiving.
Once you take a look inside you'll be shocked at how remarkably cozy, well designed, and spacious it actually is. Take the video tour to check it out now and see for yourself what a sleek and understated shipping container is capable of holding! Whoever designed this tiny house kept it simple and modern and the end result means the space has everything a person needs to live comfortably.
Small spaces are often tricky to design and things end up being crammed in until everything looks messy and cluttered, yet this container home isn't a jumbled mess. The 320 square foot home was for sale in Texas and boasts extra high ceilings as well as a bedroom that's completely separate from the kitchen and living area.
According to the listing it comes "Stocked fully furnished with washer/dryer, shower, toilet, bathroom sink, electric stove, refrigerator, kitchen sink, tankless water heater and cabinets. Unit comes standard 40ft long 8ft wide and 9.6 high they have Lg Ductless ac/heat units."
The best part about a compact house like this is the convenience and portability it affords an owner. You can move it anywhere you'd like by rail, truck, or ship and it really does give you the freedom to just up and move wherever and whenever you'd like. Plus, there's endless options on what you could do to a space like this to fit your needs and make it all your own.
In the meantime, be sure to check out this one for a little inspiration and maybe one day you'll be part of the tiny house movement!
Please SHARE This With Family and Friends 🙂