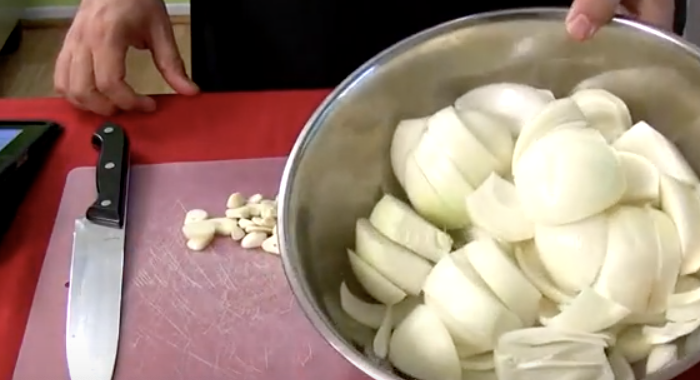 Everyone loves a hearty bowl of delicious soup. It warms the soul as well as the stomach, and the mix of flavors is a true delight to the taste buds. Anyone can heat up soup from a can, but this video tutorial will have your family and friends asking for seconds with this homemade french onion soup! Making soup from scratch might seem intimidating, but with this great recipe and excellent guidance, it becomes easy.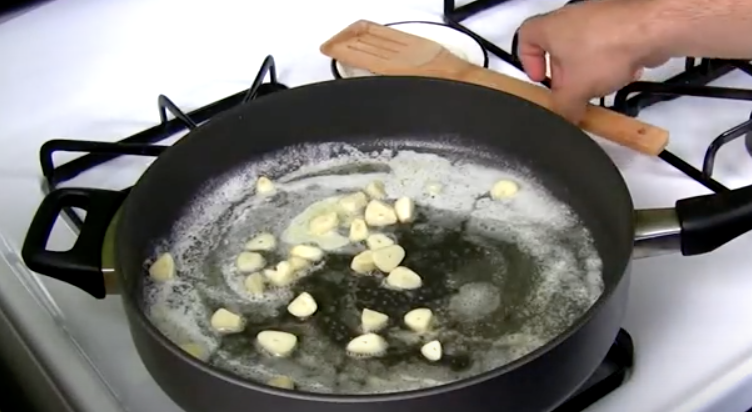 To get started, you will need the following ingredients: Parmesan cheese, Dijon mustard, Swiss cheese, butter, broth, French baguette, onions, garlic and dry white wine. First, toast slices of the baguette in the oven until crispy. Chop up your onions and garlic, sautéing them in the butter.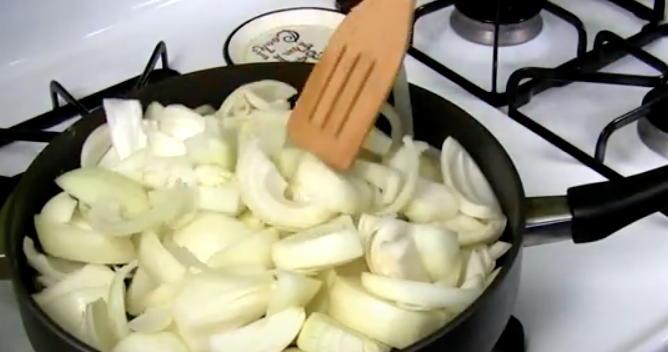 Once they start to brown, add the wine and let it simmer until it glazes over. At this point, add the mustard and broth, again leaving it to simmer. For the finishing touch, he bakes the bread and cheese onto the top for a perfect, golden brown topping.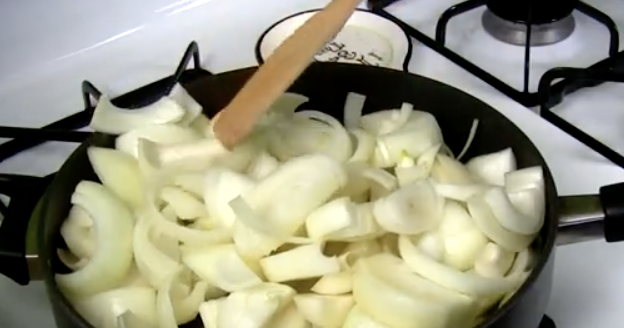 French onion soup dates back three hundred years, although onion soups existed at least as far back as the Roman Empire, and most likely have been made ever since man started eating onions. Regardless of the interpretation, this dish is a classic for a good reason: it tastes great! Tell us how your soup turns out!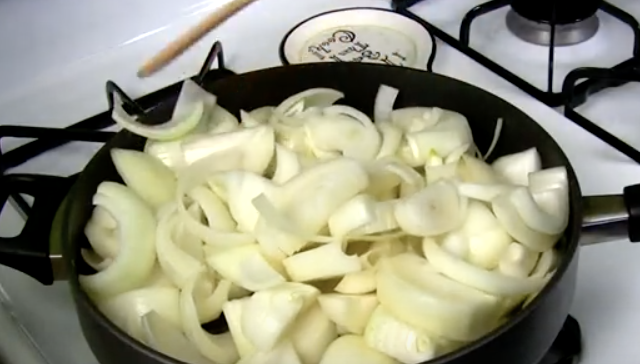 Please Share This Recipe With Family and Friends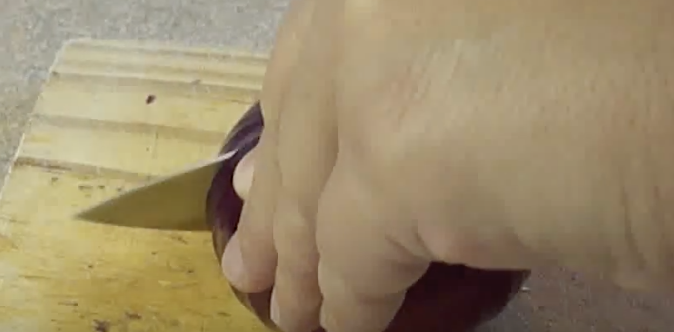 If you have ever enjoyed a delicious blooming onion then you'll love this healthy version of the deep fried favorite. The oven baked recipe is simple and easy to prepare, calling for onions, olive oil, balsamic vinegar, and optional salt and pepper. It comes out of the oven tender, full of flavor, and makes a nice colorful addition to any dish it's served with. Below is the onion flower recipe!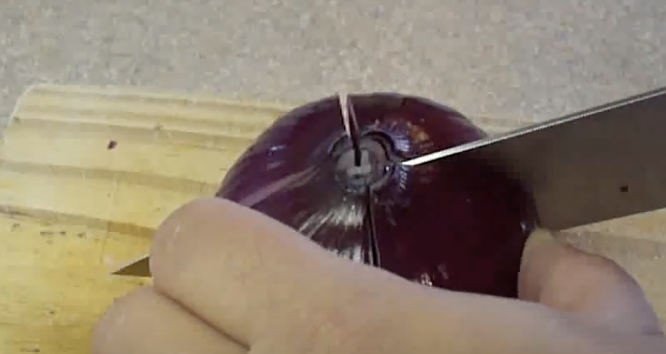 Start by gathering the ingredients; 4 red onions, 3 Tbsp. olive oil, 2 Tbsp. balsamic vinegar, salt and pepper. If you plan on serving this as a side dish with other food on a plate it is best to use smaller sized red onions and if it's an appetizer then larger ones will do. Peel the onion and slice off the the bottom root part so that it can be set down flat without rolling around! Carefully cut down the center, but be sure not to cut all the way through, you want to leave about half an inch uncut so that the pieces stay together!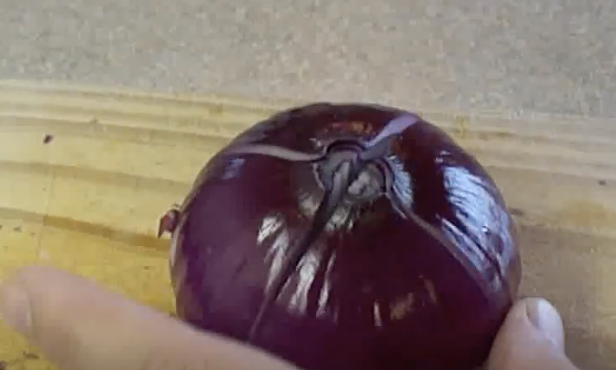 Then cut it in half again so you have 4 pieces, and finally cut each of those in half so you end up with a total of 8 segments, all joined together at the bottom. Place the onions in a bowl, pour the olive oil and balsamic vinegar over, and toss them until they are well coated. After, transfer all four onions onto a greased baking dish, spreading them out evenly so they have room to cook. Drizzle the remaining oil and vinegar on and sprinkle with salt and pepper. Cover the dish with aluminum foil and bake at 425 degrees for 25-30 minutes. When time is up take them out, remove the foil, and then bake uncovered for an additional 10 minutes.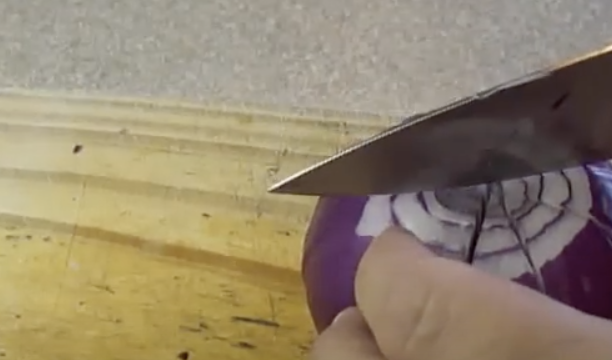 When they come out of the oven the onions should be "blooming" and will have opened up in similar fashion to that of a flower's petals unfolding. They will be crisp on the outside and tender, juicy, and flavorful on the inside. Onions get sweeter when baked at high heat and these taste just as good as they look!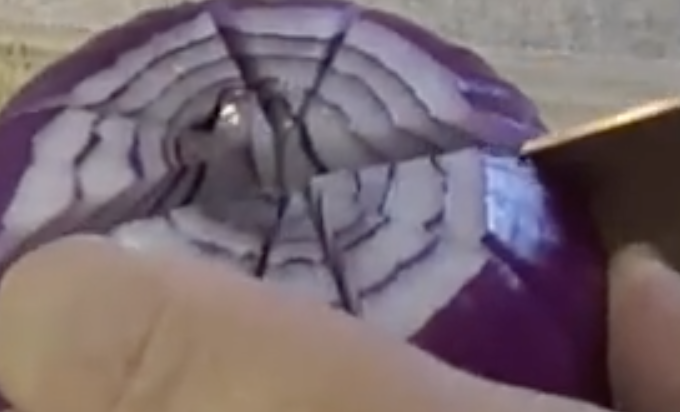 Please SHARE With Family and Friends