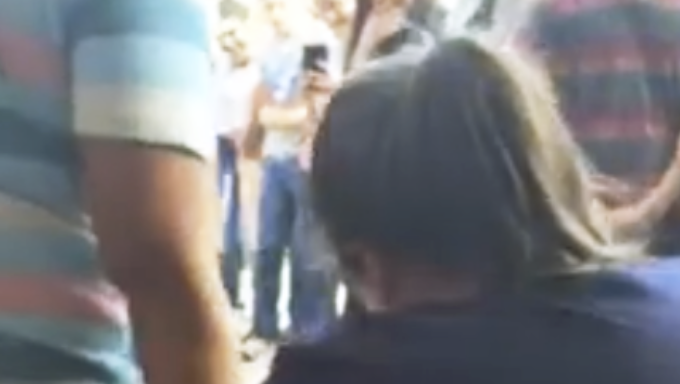 image via – youtube.com
Friends since the seventh grade,  Luis Velasquez, Jr. wanted to ask Tiffany Gay to the prom.  Nothing unusual about this.  However, Tiffany is a special needs child and Luis is not.  That didn't matter to Luis who adores Tiffany and merely sees her as special. He said, "Huge heart.
There's no difference between me and her. Huge heart. We're both human and we both have hearts.  The 18-year-old junior at Natalia High School went on to say, "I see her as Tiffany Gay. She's a very special girl that goes to my school.  That's been there for me all the time."
He came up with the idea to ask his principal to stage a fire drill so that classmates could hold up a sign that read "P-R-O-M?", flanked by signs that read "YES" or "NO".  Tiffany was greeted by this sight to the tune of her favorite song "Just the Way You Are" by Bruno Mars.
Tiffany was overwhelmed by the attention and began to cry and seemed frozen in place, until Luis came up to her with roses and soothingly whispered to her.  She then took his hand and walked to the "YES" sign as her classmates applauded. When she started to cry, this popular football player was afraid she would say "NO".
What makes this video so heartwarming is that Luis wasn't just doing this to look like a good guy, and taped it only so his mom could watch the proposal.  The proud mom then posted it on Facebook where it was shared more than 3 million times in 48 hours.  Since they became friends he has gotten as much back from Tiffany as he has given.
They both make each other feel truly special.  Enjoy the video.
Please SHARE With Family and Friends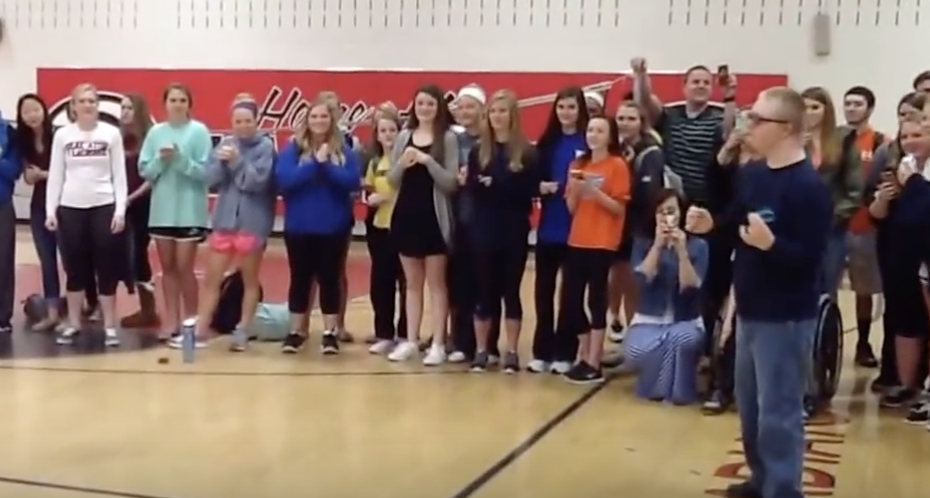 On a recent afternoon students at Glenelg High School, in Maryland, gathered for an unforgettable moment. They had assembled at the school's gymnasium and stood eagerly waiting for one particular classmate's arrival. The student, James, has down syndrome and was about to get the surprise of a lifetime. The video starts off with James eagerly making his way towards the gym.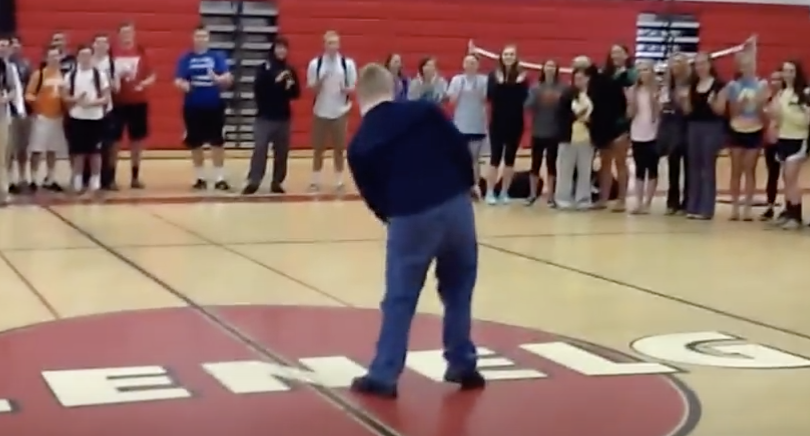 He is unaware of what is about to happen and as he gets closer the sounds of kids cheering can be heard. When James walks into the gym he is greeted by the sight of his classmates circling the basketball court. As he makes his way into the circle his peers break out into a chant, clapping and cheering him on. At first he looks a bit unsure as to what is happening.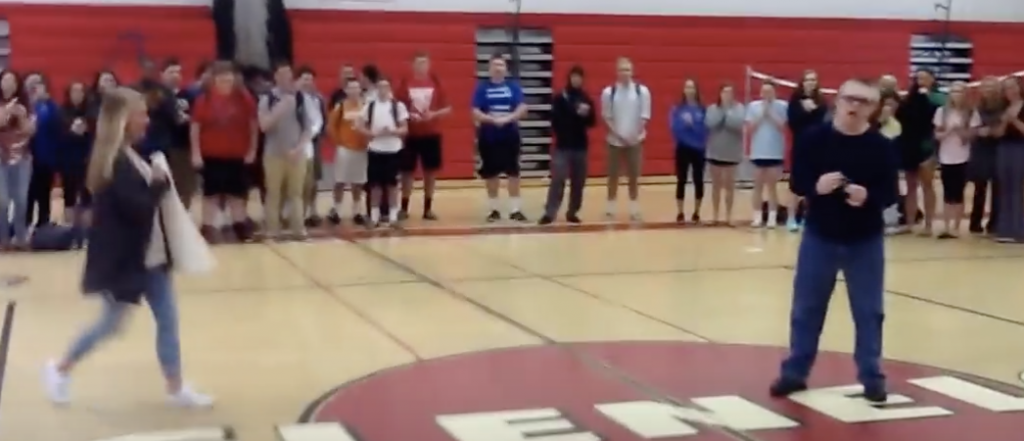 However, he quickly overcomes any uncertainty and is reassured by his friends warm smiles and shouts of encouragement. James goes to the center of them all and shows off some of his sweet dancing skills, moving and shaking to their chants. While he is boogieing down a girl with long blonde hair makes her way towards him holding a sign. It reads "James, Prom?" He stops and the girl, Maisy, asks him if he will go to prom with her. When James says yes the students erupt, cheering loudly, and the pair share a sweet hug.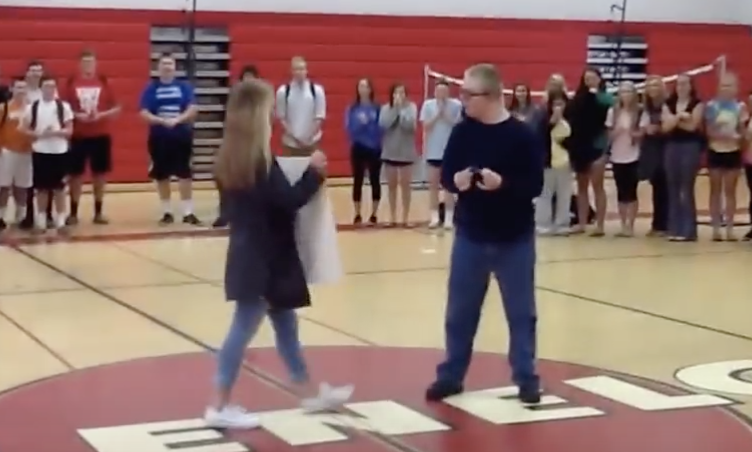 For everyone gathered in the gymnasium that day, this is a promposal that they will never forget. It is truly a wonderful and sweet moment they all shared and now you too can see it!
Please SHARE With Family and Friends