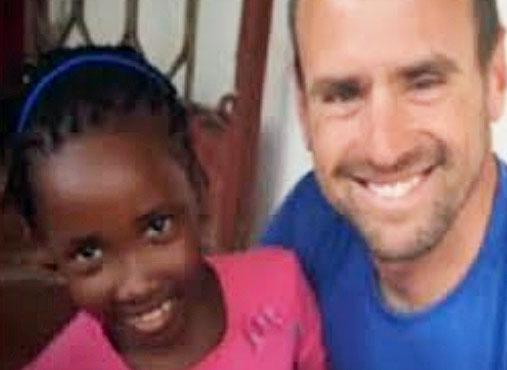 image via – youtube.com
In today's world there are millions of parentless children who need to be adopted, taken care of and loved. Many of these millions of kids do get lucky enough to find great adoptive parents and a wonderful loving home to grow up in. However on the flip side many children never get adopted or even have a chance of growing up like a regular kid. Right now there are so many different options and paths to take if you want to bring a child into your family. Adoption used to be the only option before things like surrogacy became commonplace. With less adoptions happening, this means more babies and children end up in the system and never get a forever home.
Many couple can't have a baby on their own due to different reasons but this doesn't stop them from inevitably becoming parents through adoption. Other families already have their own children, but they are so empathetic to the millions of kids who don't have a family that they just feel this uncontrollable urge to save these kids and integrate them into their family. These people are abs0lute angels and we should all just take a second here to really think about the sacrifice they make in order for these poor parentless children to have a good upbringing in a loving and caring household.
This brings us to today's story which features a couple named Adam and Jessica Davis who fell into the latter category above. They already had 4 of their own kids and a beautiful family they loved very much. But this couple definitely had some extra love to give, so they decided that they wanted to adopt a child who was living in horrid conditions and was suffering terribly.
The couple went to an adoption agency that specialized in adopting out kids from 3rd world countries where they were starving, didn't have clean water, clothes or even a roof to live under. They ended up adopting a 5-year-old girl from Uganda named Numata. Her mom had neglected her as if she didn't exist and her father had died. They were told she was completely malnourished and traumatized. Also, the 5-year-old didn't speak any english or have any formal schooling or education.
They knew this would be a huge and difficult responsibility to take on but they were sure they could handle it. They filled out the paperwork and Numata had been adopted. When she first got to her new family's home she was clearly frustrated and struggling because she couldn't speak any English. Nobody could understand her and in turn she couldn't understand anyone else. The family felt terrible and tried to make her transition as smooth and easy as possible even though it was off to a pretty rocky start.
Finally after about 5-7 months the young girl could finally start putting together sentences in English. At first, she could just say a little thing here and a little thing there but soon she was able to actually communicate with the people around her. Although the Davis family was super excited and happy that she was finally able to communicate things began to get strange.
As she learned more and more English she began telling the family more and more horrifying things that they never expected to hear out of this little girl from Uganda. What she told them left them completely stunned and they couldn't believe it….
Watch the video below for the full story:
Please SHARE This With Family and Friends