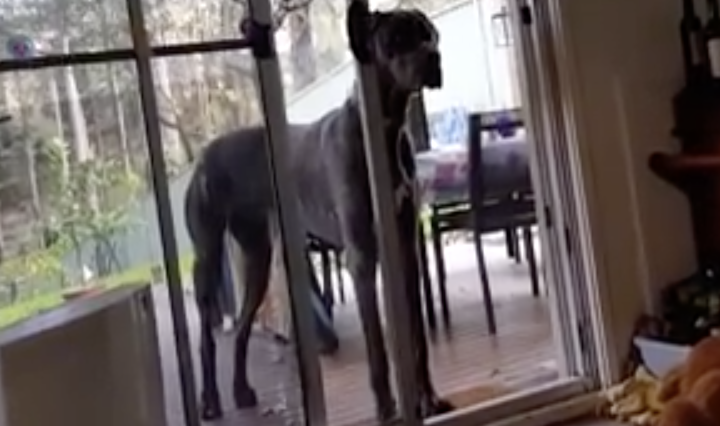 It's kind of a mystery why most dogs balk at taking a bath. After all, many of them enjoy swimming in rather cold water, and baths are warm. The avoidance of bath time usually includes wriggling away, whining and hiding. It's a little pathetic, but sweet, once they actually succumb to the bath and get clean.
However, what you are about to watch in this video is most unusual and simply adorable. Unbelievably, this beautiful Great Dane, knows exactly what his human is saying and he goes for it. It's Sunday and he knows exactly what that means. His owner speaks to him like he is telling his child that if it's Sunday it must be bath time.
Basil, the family dog, is outside when his owner calls him. He needs no prodding and just moseys down the hall toward the bathroom. He knows exactly what to do as his owner encourages him, he steps into the tub on his own. If he could he'd probably give himself the bath! What a smart, obedient and relaxed pup!
Please SHARE this adorable video with your friends and family on Facebook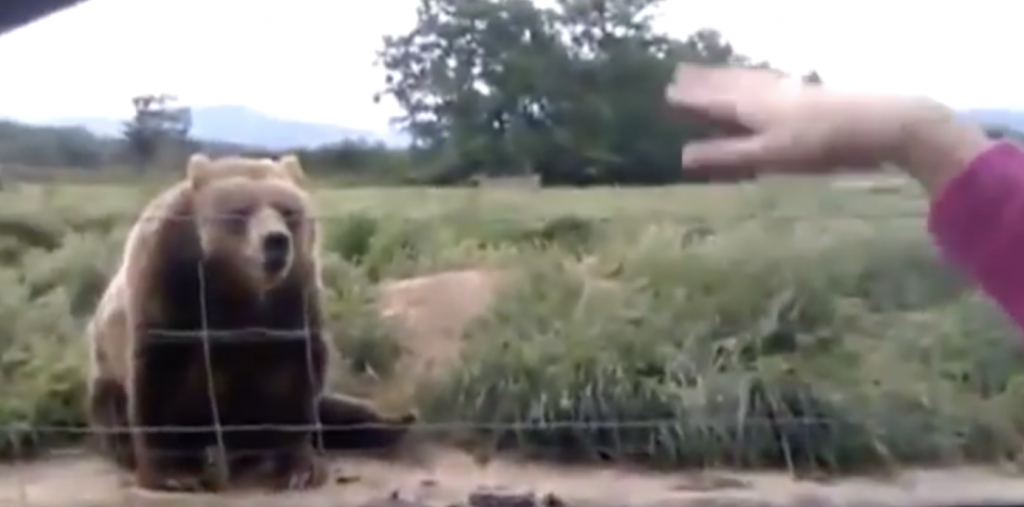 Bears don't always wave back but when they do, it's because they're ultra-smart and friendly! At least one part of that statement is true because bears are seriously clever animals. In fact, many experts believe they are the most intelligent animal in all of North America. However, the vast majority of bears are not friendly, after all they are wild animals who act on their instincts. People should stay well away from them if they value their health and continued existence on this planet.
Even so, there are always those rare individuals who end up surprising the heck out of us and bears are no exception to this sentiment. The big friendly Kodiak bear in this short video is one of the friendliest, most laid back bears you'll likely ever come across. He lives in Washington state at the Olympic Game Farm, a sanctuary that focuses on animals that were used in show business. Perhaps he's just used to people and likes them, or he's loving retirement, but this bear is really nice!
As the people in the car filming pull up alongside the gentle looking giant the woman in the passenger seat throws up a hand and waves at him. Much to their surprise the bear, who's sitting comically on his rear end in the dirt near the road, returns the gesture and waves right back at them! It's almost as if the bear knows the people and is waving at them to say hello. This is something you have to see to truly appreciate how cool it really is, it's easily one of the most hilarious and awesome bear-moments caught on tape!
Please Share This With Family and Friends 🙂