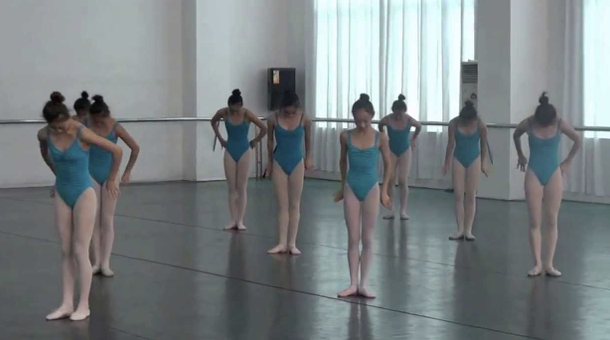 The Chinese culture is renowned for their incredible discipline and artistry, when it comes to both dance and gymnastics.  The video you are about to watch encapsulates this discipline and grace in combining the best of ballet, modern dance and gymnastics. The skill and perfection in each move is a sight to behold.
In a truly astounding performance, that was filmed at the Xiaopei Chinese Dance Camp in 2013, what looks like a ballet rehearsal turns into a true masterpiece.  While the musical accompaniment is Chinese, both the dance and gymnastics moves are decidedly Western. The mixture of eastern and western cultures causes a hypnotic routine which is absolutely amazing!
There is no way to fully describe the magnificence and talent of these young adolescent girls.  They bring such joy to the routine that has a level of mastery consistent with any highly seasoned professional troupe.  Their sheer flexibility, strength and artistry will leave you wanting more. They are simply fantastic.
I hope you enjoy the performance as much as I did! Let us know what you think!
Please SHARE This With Your Family and Friends