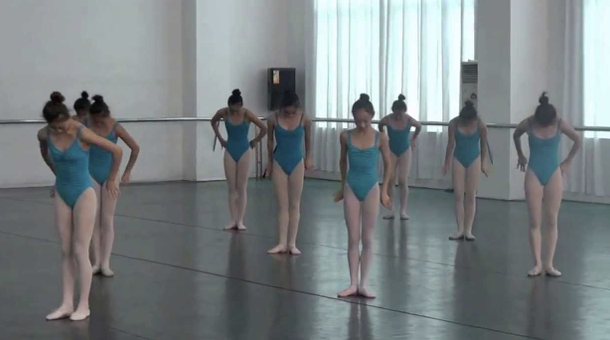 The Chinese culture is renowned for their incredible discipline and artistry, when it comes to both dance and gymnastics.  The video you are about to watch encapsulates this discipline and grace in combining the best of ballet, modern dance and gymnastics. The skill and perfection in each move is a sight to behold.
In a truly astounding performance, that was filmed at the Xiaopei Chinese Dance Camp in 2013, what looks like a ballet rehearsal turns into a true masterpiece.  While the musical accompaniment is Chinese, both the dance and gymnastics moves are decidedly Western. The mixture of eastern and western cultures causes a hypnotic routine which is absolutely amazing!
There is no way to fully describe the magnificence and talent of these young adolescent girls.  They bring such joy to the routine that has a level of mastery consistent with any highly seasoned professional troupe.  Their sheer flexibility, strength and artistry will leave you wanting more. They are simply fantastic.
I hope you enjoy the performance as much as I did! Let us know what you think!
Please SHARE This With Your Family and Friends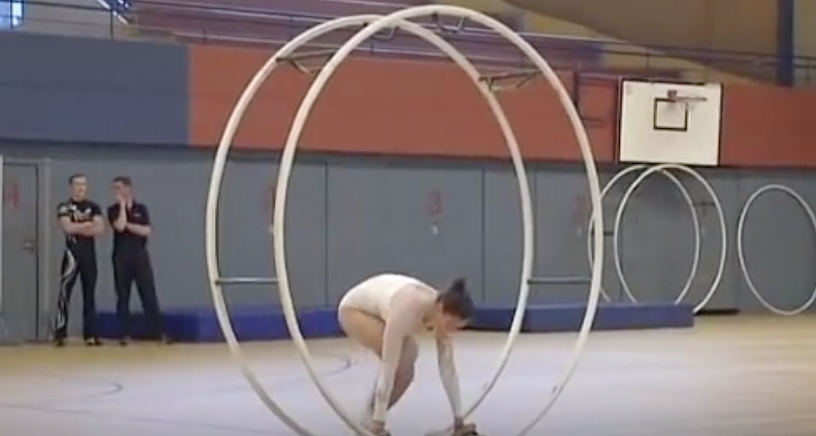 Gymnastics is a popular sport worldwide and audiences love tuning in to watch gymnasts perform at the summer Olympic Games.  That event is where the sport gets the most focused coverage and attention.  But did you know that there is an offshoot of gymnastics that is less well known and just as beautiful, technical, and inspiring? It is called wheel gymnastics and dancers perform on, in, and all around a large wheel.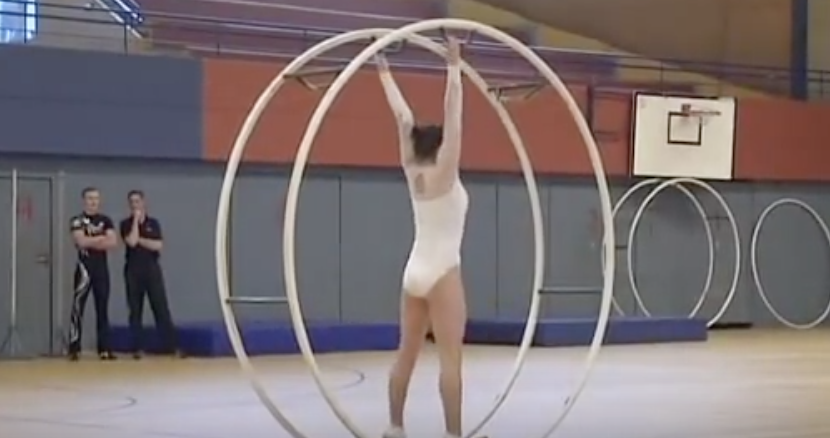 The double hooped wheel is specially designed for the sport and is known as the Rhönrad, which was named after the German mountain region where it was invented in 1925.  The sport has three main categories of exercise; straight line, spiral, and vault.  Gymnasts balance and spin along the wheel while doing flips and other neat tricks.  You have to see it to truly understand how beautiful it is.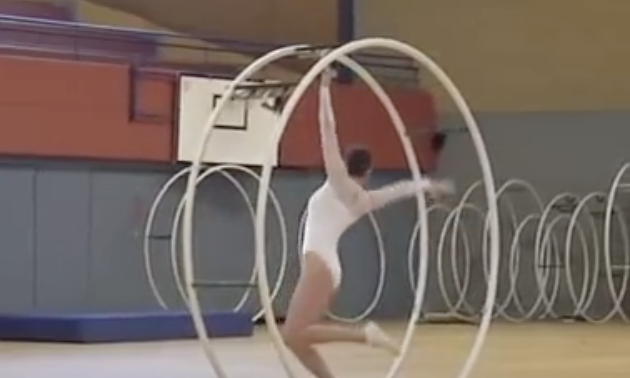 The athlete featured in this video is Jenny Hoffman, a dancer from Augsberg, Germany.  She is a first class wheel gymnast and is shown performing at the 2011 World Championship of Wheel Gymnastics.  The video gives a clear look at how much concentration, dedication and practice it takes to master the large wheel.  Jenny seems to float around the floor and looks as if she were a part of it.  She is at the top of her game and delivers a beautiful, seemingly flawless, routine.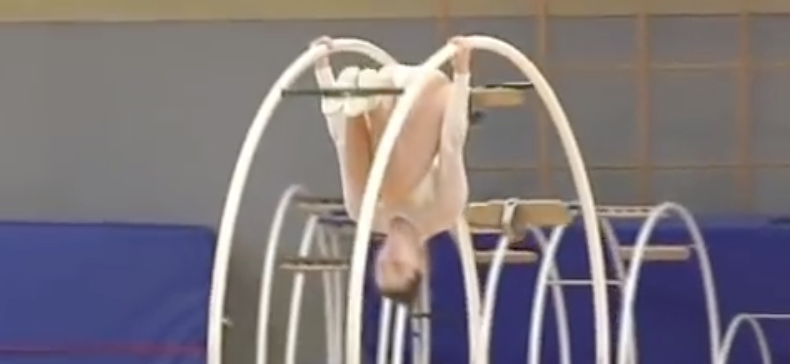 What stands out most, from the video and in general, is how fun the wheel looks.  Just to be able to roll around and play with it would be a good time and a novel new way to exercise.  Although, Jenny makes it look so easy, so I wonder if doing even basic things on it is.  Check it out!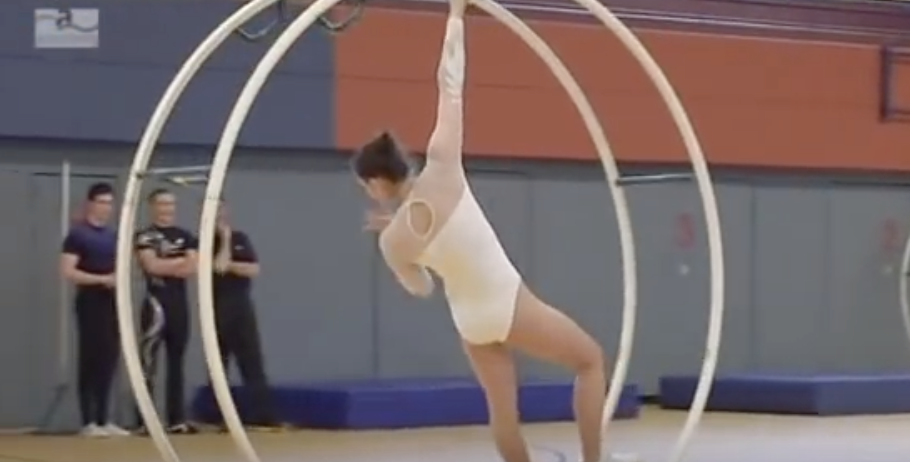 Please SHARE With Family and Friends