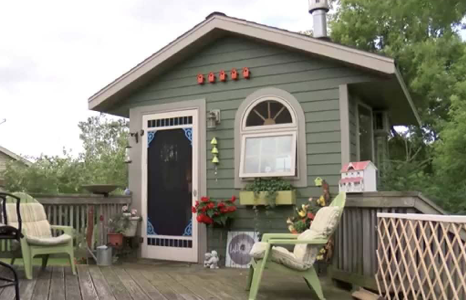 image via – youtube.com
Women often wear many hats, in the course of their days, that can be both fulfilling and over-whelming.  Finding time for themselves to focus on their own needs can be a challenge, but it is important to an overall sense of wholeness and well-being.
Barbara Teckles was an aspiring writer, whose contractor husband worked from home as well.  She had heard of a recent trend for women to find a personal space, similar to the "Man Cave", which has been named a "She Shed".  She needed a space separate from the house to not only pursue her writing, but to unwind, do yoga, and enjoy a kind of solitude that would fill her up in a spiritual sense.
Barbara's She Shed, is 120 square feet, of charm and tranquility…dubbed "MY SPACE.CALM". You will hear her tell her story of her handicapped dachshund who has been an inspiration for her writing, and for her journey of coming to understand her desire to have a place solely for her own needs.
Her husband, lovingly built her She Shed adjacent to their home, and I think you will find thefollowing footage inspirational.  Whether you can afford something like this, or just need to carve out a space within your home, that will help you to be more centered…you will find this video quite useful in reflecting on what it is you do need.
We'd like to hear your thoughts after viewing this footage.
Please SHARE This With Family and Friends 🙂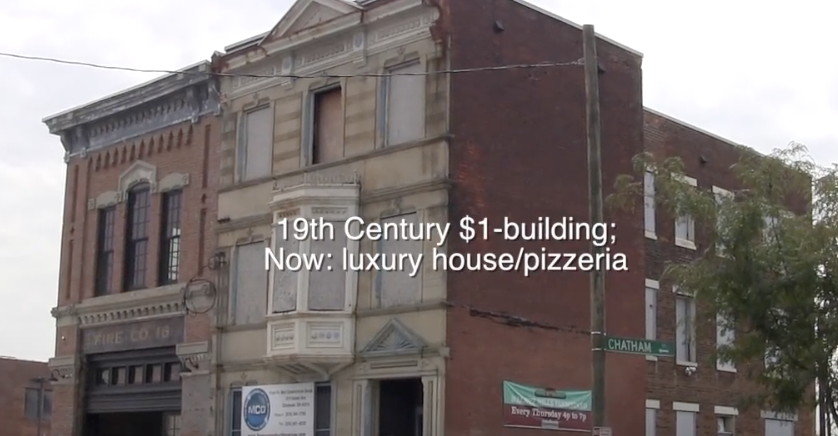 Kent Hartman bought a dilapidated old firehouse for $1. It had sat abandoned for over 30 years in the Walnut Hills neighborhood, located just outside of downtown Cincinnati, Ohio. The structure had been gutted by fire, lacked a proper roof, and a tree was growing on the first floor. It needed a lot of time, energy and work put into it, and Kent was prepared to do exactly that. The battered building had survived and remained standing long enough to eventually become Cincinnati's oldest remaining firehouses.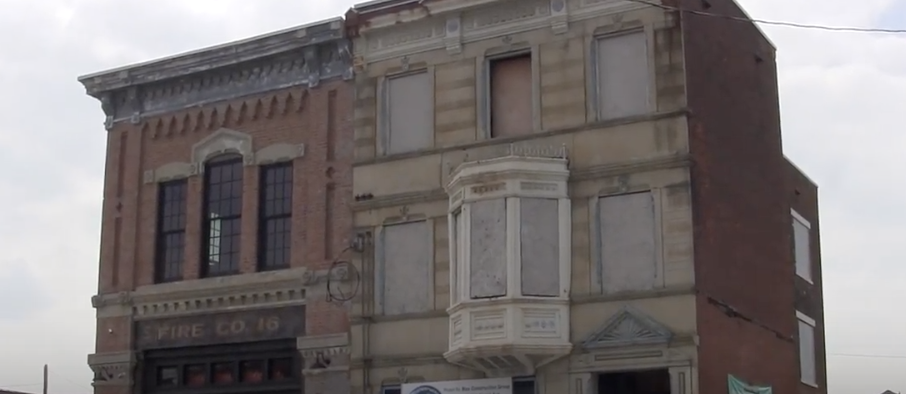 Originally built in 1870, out of beautiful red bricks and massive solid wood beams, it immediately began operating as Fire Co. 16 in July of that same year. As decades passed the horse drawn fire truck switched to steam powered and finally motorized engines in 1918. In an odd twist of fate, the firehouse caught fire in 1977 and was badly damaged. Less than a year later the station was disbanded and left to fade away. Parts of the roof collapsed from neglect and a hardy tree took root on the ground floor amongst the crumbling bricks.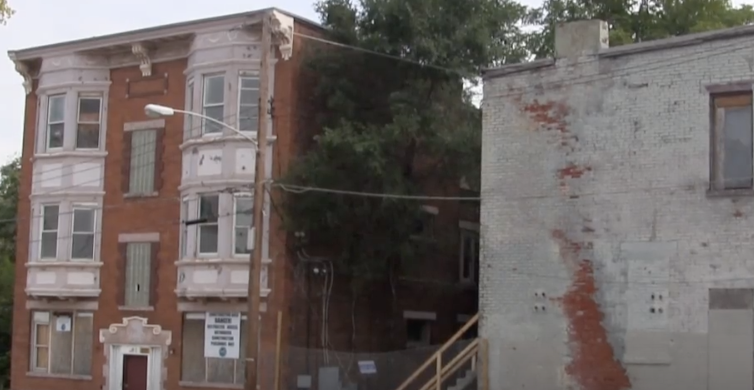 At least that was the scene a couple of years ago. After having it stabilized, Kent brought the historic building up to code and invested quite a lot more than the initial $1 into the project. He restored it into a multi-use building with a pizza place downstairs and his residence, a loft apartment, upstairs. He was careful to keep original woodwork and details intact, such as the holes in the floors where the fire pole used to be. And he's not done yet.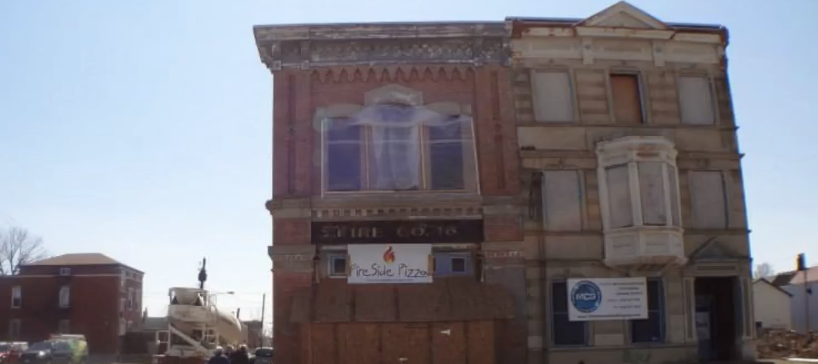 Kent's more ambitious long term plans are focused on bringing the surrounding neighborhood back to life. He has further invested in both the vacant buildings across the street and the one next door. He is working closely with the Walnut Hills Redevelopment Foundation to redevelop the area's business district, and hopes the pizza place will draw in traffic and make heads turn.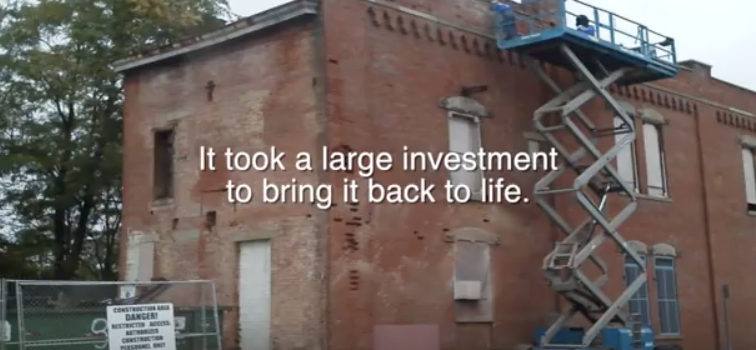 His vision is starting to come into focus and it's nice to see beautiful historic buildings saved and put to good use once again. Plus, when you combine a revitalization effort with tasty wood-fired pizza, you can't go wrong!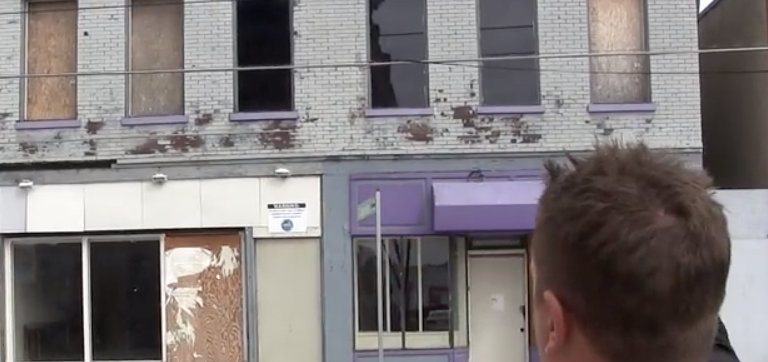 Please SHARE With Family and Friends