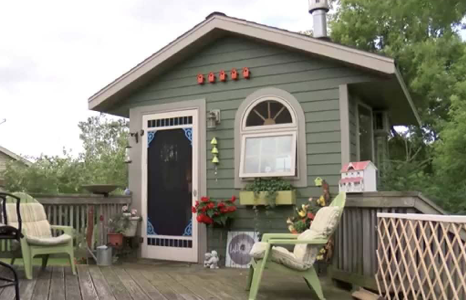 image via – youtube.com
Women often wear many hats, in the course of their days, that can be both fulfilling and over-whelming.  Finding time for themselves to focus on their own needs can be a challenge, but it is important to an overall sense of wholeness and well-being.
Barbara Teckles was an aspiring writer, whose contractor husband worked from home as well.  She had heard of a recent trend for women to find a personal space, similar to the "Man Cave", which has been named a "She Shed".  She needed a space separate from the house to not only pursue her writing, but to unwind, do yoga, and enjoy a kind of solitude that would fill her up in a spiritual sense.
Barbara's She Shed, is 120 square feet, of charm and tranquility…dubbed "MY SPACE.CALM". You will hear her tell her story of her handicapped dachshund who has been an inspiration for her writing, and for her journey of coming to understand her desire to have a place solely for her own needs.
Her husband, lovingly built her She Shed adjacent to their home, and I think you will find thefollowing footage inspirational.  Whether you can afford something like this, or just need to carve out a space within your home, that will help you to be more centered…you will find this video quite useful in reflecting on what it is you do need.
We'd like to hear your thoughts after viewing this footage.
Please SHARE This With Family and Friends 🙂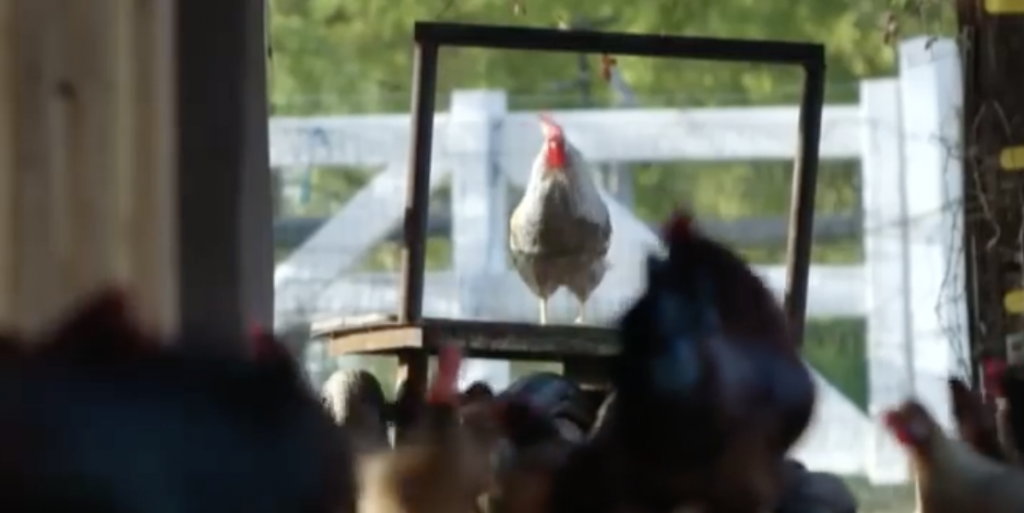 When a rooster named Poodle Roo was acting off his keepers at Apricot Lane Farms in Moorpark, California took note. He wasn't behaving in the customary way, like how a normal rooster would act, and every night he'd leave the warm safety of the chicken coop to head out into the wide open fields to sleep!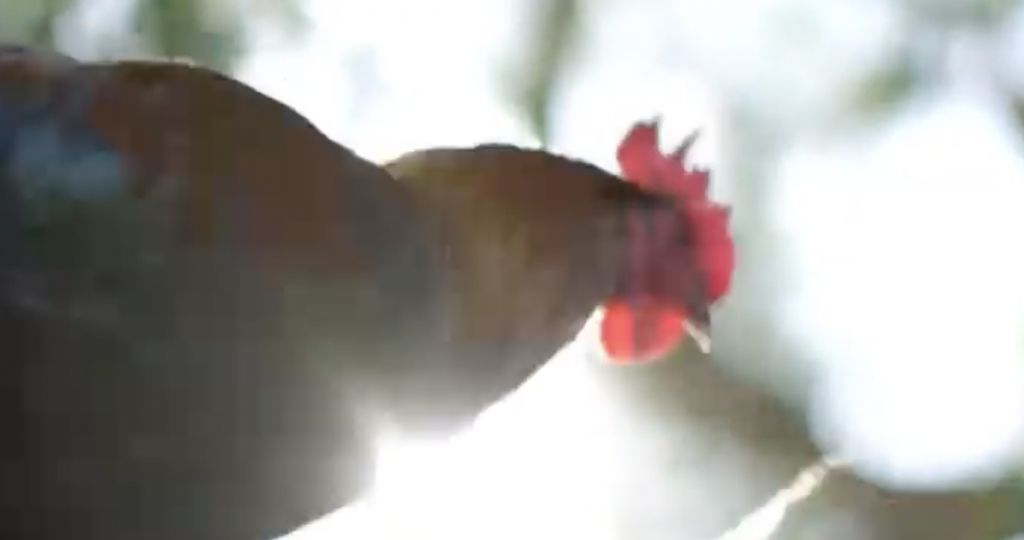 Night after night workers would go out looking for him in the dark and they'd always find Poodle Roo roosting all alone on the cold ground. This was dangerous and farm owner John Chester was worried about the little guy when he explained that "Roosters are meant to be the confident protectors of the flock, but no rooster is a match for what lurks at night." In order to keep Poodle Roo safe and secure the farm staff ended up making him a special place to bunk at night in the barn away from the other chickens.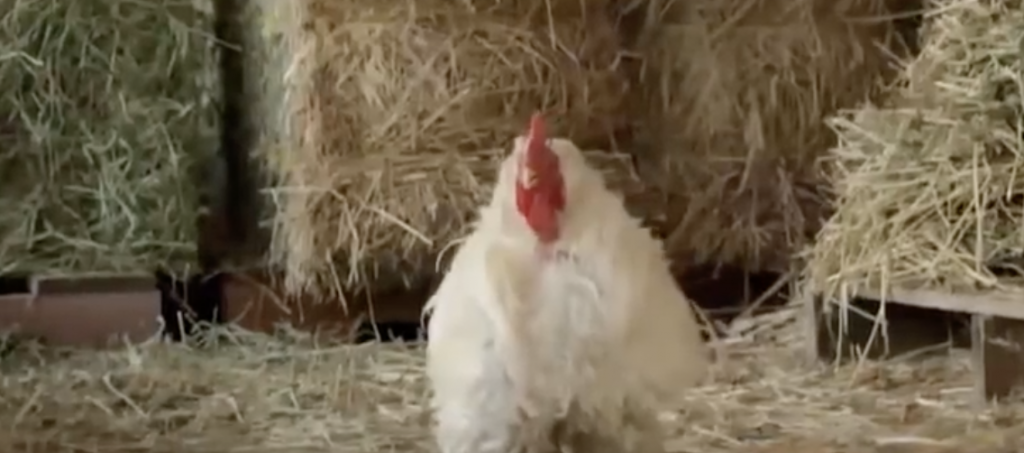 However, the question remained as to why he would rather stay outside in the dark all by himself than in the warm, safe coop with all the other chickens? Mr. Chester, who also happens to be an award winning filmmaker, decided to get to the bottom of it and attempted to reintroduce Poodle Roo back with the rest of the flock. So late one evening the rooster was placed in the coop in the hopes that the others would accept him. They did not, instead all of the other roosters attacked him until he nearly bled to death.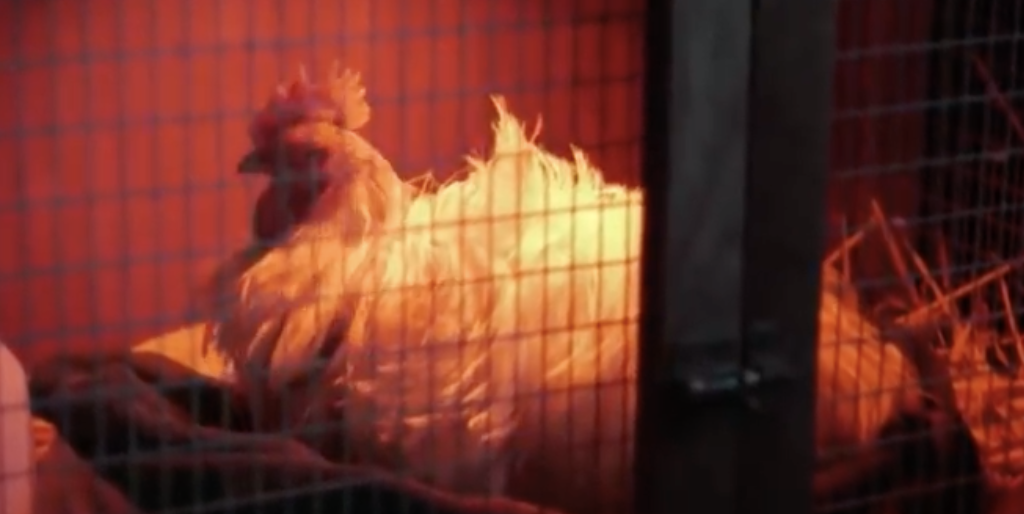 Everyone was taken aback by the sad turn of events and worked around the clock to nurse him back to health. They cleaned his wounds, kept him warm, and prayed he'd recover from the horrible ordeal he went through. Miraculously the little rooster bounced right back and in no time at all he'd healed and made a full recovery.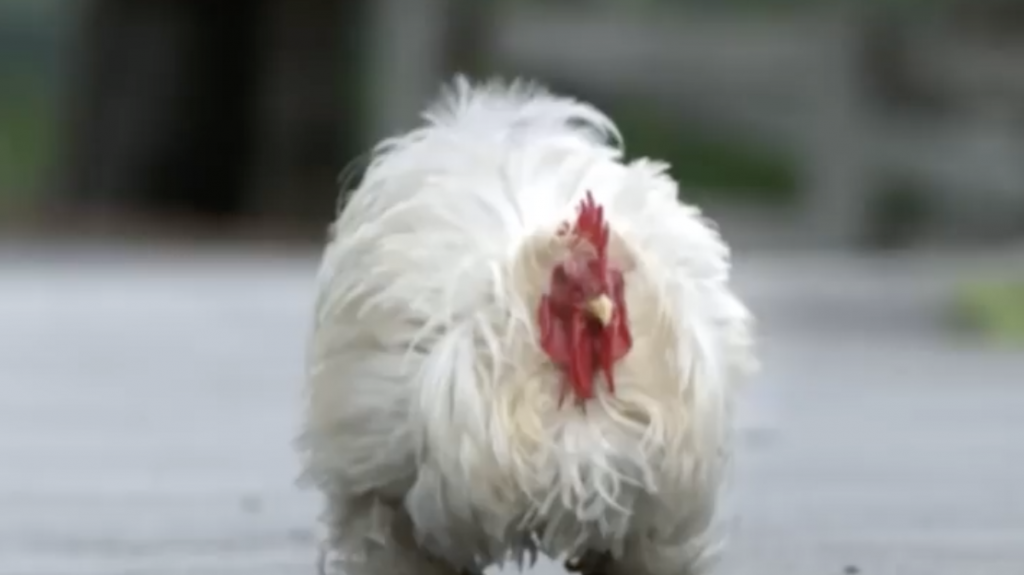 Around this time it was also discovered that Poodle Roo was partially deaf and blind. The new information shed some light on why he kept running away and was picked on. As Mr. Chester so heartbreakingly put it, "In the mind of this defenseless creature, sleeping alone in the pasture was the safer option."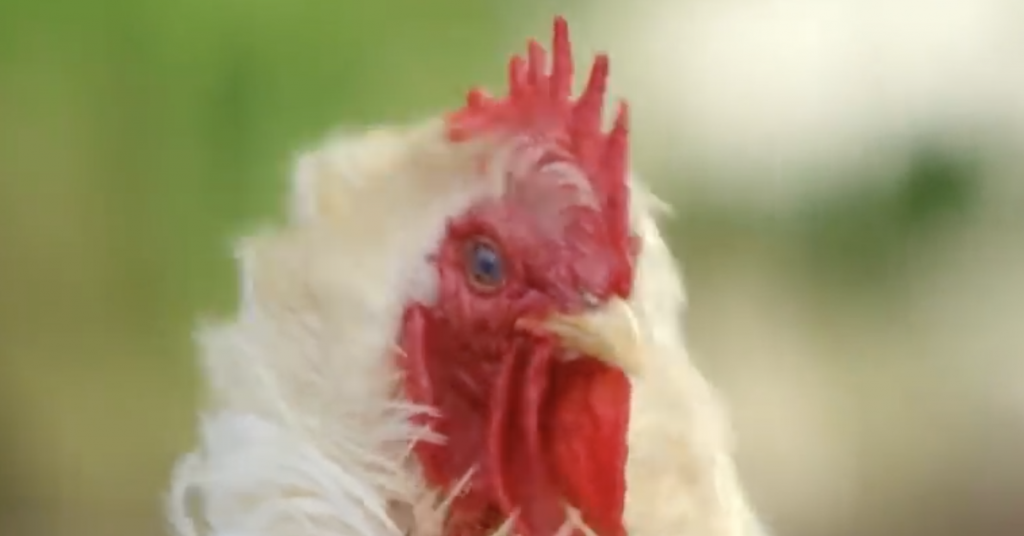 In true survivor fashion, Poodle Roo grew even stronger from everything he'd been through and came out a more confident rooster than he ever was before. He also started helping out other injured or sick chickens who were brought in to Apricot Lane Farms for recovery. He showed the newbies all the good spots for finding food around the property and patiently waited alongside them if they were weak or limping. Not only that, he also made friends with a lonely barn cat on the farm and is now known as the barn nurse among staff and visitors!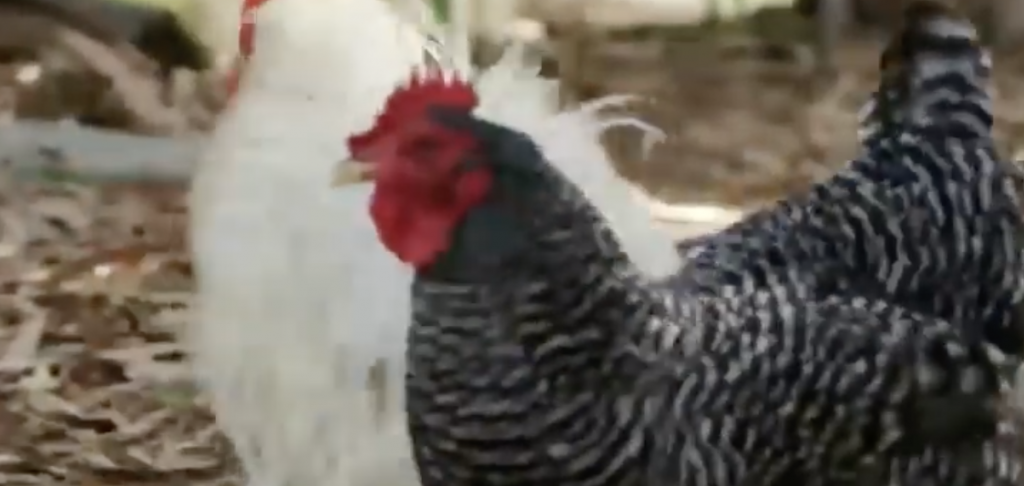 Poodle Roo is a true inspiration. Through all the bullying, fighting, and loneliness he didn't get bogged down in feeling bad for himself and never once did he give up. In the end he came out stronger and better than ever, and he chose to help others through the scary, lonely times they were facing. It's amazing what a difference one partially deaf and blind rooster can make and in the lives of those who know him he's made the world a much better place.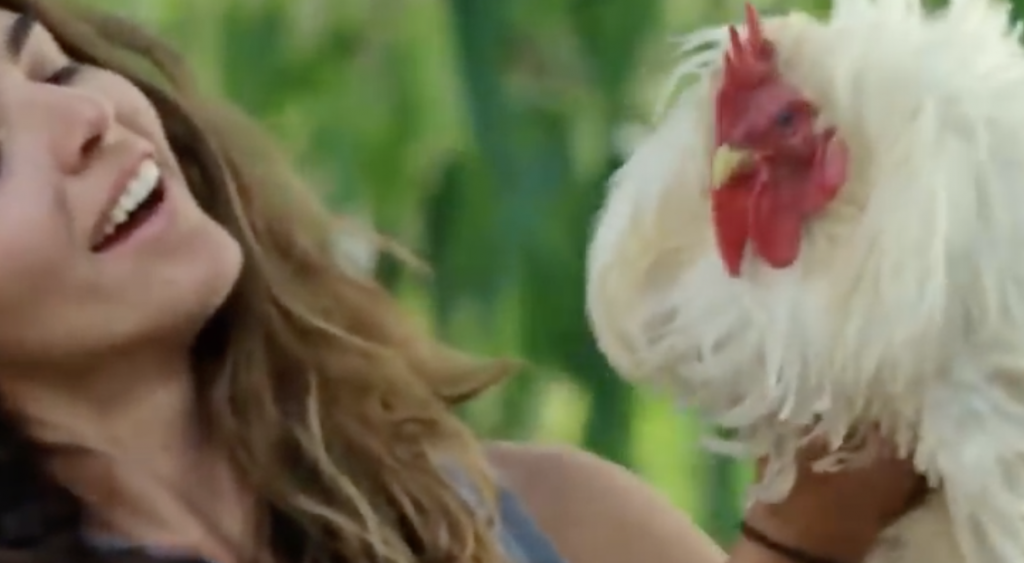 Please SHARE This With Family and Friends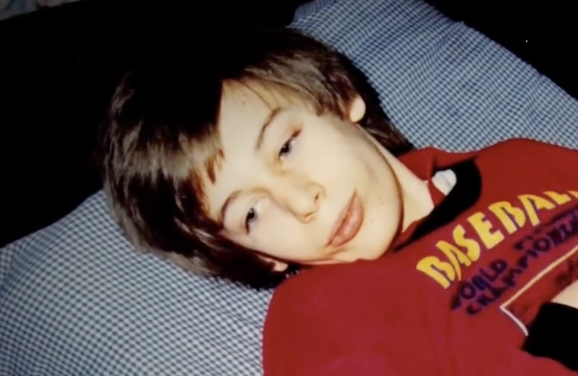 It's the thing nightmares are made of; being trapped within your own body and having the ability to think and feel, yet lacking a way to communicate or move. That was Martin Pistorius's reality for over 12 long years. Martin grew up living a normal life in South Africa.
When he was 12 years old he suddenly began to lose the ability to move on his own and soon afterwards he fell completely into a coma. Doctors couldn't figure out what exactly was wrong with him, he had no significant brain activity, and they told his parents that he would likely never wake up.
Three years later, Martin's mind did start to wake up. It came back slowly at first, and by age 19 he says that he was fully aware of everything around him, yet he still could not move. Over the following years Martin was trapped inside of his own body, unable to speak, move, or tell anyone that he was awake and could hear and understand everything going on around him.
He was a silent witness to life and had only his own thoughts to keep him company. At one point he heard his mother say she wished he could find peace and finally die. He had to find a way to deal with the feelings of despair and doom, so he taught himself to disengage his thoughts. He made life bearable by clearing his mind and thinking about nothing, and thus further disappeared into himself.
Finally, a woman who was one of his caregivers, Virna van der Walt, noticed that he would often react to some of the things she said. She told his family and recommended that he be sent for tests at the University of Pretoria's Centre for Augmentative and Alternative Communication. There it was confirmed that Martin was conscious and aware and they found he could even respond and communicate. He was 25 years old at this point in his life.
With the help of communication software and a renewed sense of life and purpose, Martin began to heal and re-engage his thoughts. He slowly broke free from his confinement and fully integrated himself back into the world and society.
In 2008 he met a woman named Joanna, the two hit it off, and a year later they married. Martin wrote a book about his life and journey, titled Ghost Boy, and has regained limited control of his head and arms in recent years. Life is no longer a living hell for him, and his story is truly inspirational.
Please Share This Story With Family and Friends