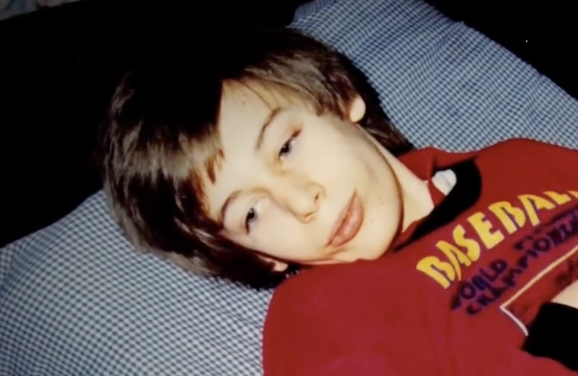 It's the thing nightmares are made of; being trapped within your own body and having the ability to think and feel, yet lacking a way to communicate or move. That was Martin Pistorius's reality for over 12 long years. Martin grew up living a normal life in South Africa.
When he was 12 years old he suddenly began to lose the ability to move on his own and soon afterwards he fell completely into a coma. Doctors couldn't figure out what exactly was wrong with him, he had no significant brain activity, and they told his parents that he would likely never wake up.
Three years later, Martin's mind did start to wake up. It came back slowly at first, and by age 19 he says that he was fully aware of everything around him, yet he still could not move. Over the following years Martin was trapped inside of his own body, unable to speak, move, or tell anyone that he was awake and could hear and understand everything going on around him.
He was a silent witness to life and had only his own thoughts to keep him company. At one point he heard his mother say she wished he could find peace and finally die. He had to find a way to deal with the feelings of despair and doom, so he taught himself to disengage his thoughts. He made life bearable by clearing his mind and thinking about nothing, and thus further disappeared into himself.
Finally, a woman who was one of his caregivers, Virna van der Walt, noticed that he would often react to some of the things she said. She told his family and recommended that he be sent for tests at the University of Pretoria's Centre for Augmentative and Alternative Communication. There it was confirmed that Martin was conscious and aware and they found he could even respond and communicate. He was 25 years old at this point in his life.
With the help of communication software and a renewed sense of life and purpose, Martin began to heal and re-engage his thoughts. He slowly broke free from his confinement and fully integrated himself back into the world and society.
In 2008 he met a woman named Joanna, the two hit it off, and a year later they married. Martin wrote a book about his life and journey, titled Ghost Boy, and has regained limited control of his head and arms in recent years. Life is no longer a living hell for him, and his story is truly inspirational.
Please Share This Story With Family and Friends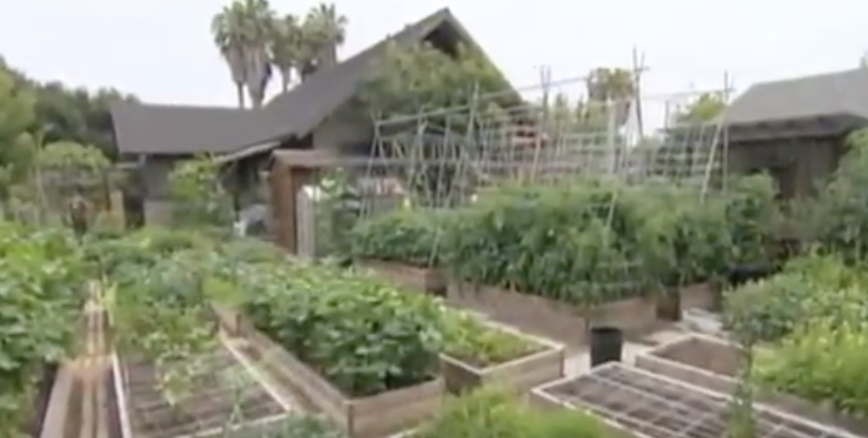 This incredible tiny farm produces over 6,000 pounds of food per year on only 1/10 acre.  What is even more surprising is it is located 15 minutes from downtown Los Angeles.  The Dervaes family cultivates over 400 species of plants, 900 chicken and 1,000 duck eggs, 4,300 pounds of vegetables, 25 lbs of honey and seasonal fruit depending on the time of year.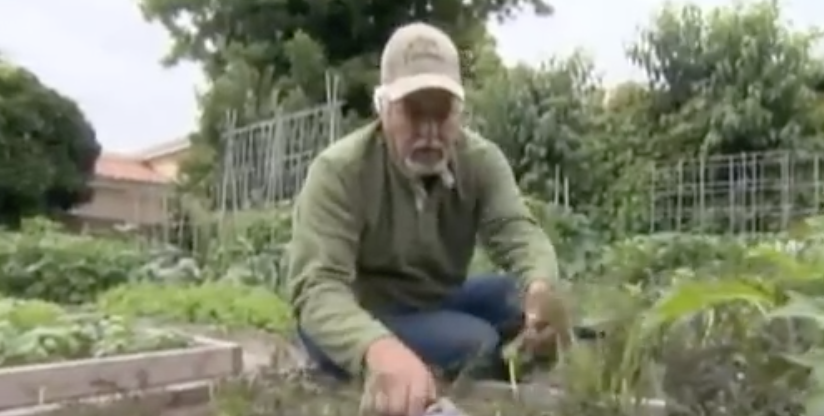 On only 1/10th of an acre, get over 90% of their daily food, plus earn over 20,000 dollars per year (after eating what they have produced).  They use no expensive and highly damaging synthetic chemicals, and actually improve the fertility and overall condition of the land they are growing their crops on.  If you scaled their 1/10th of an acre up to an acre it would come to over 200,000 dollars per year!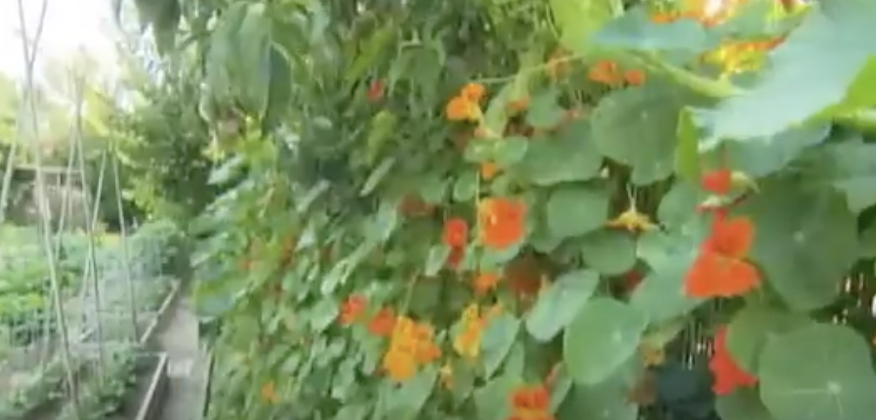 Near urban and urban farming is rapidly becoming popular and can be extremely productive.  It doesn't matter how much land you have, it can be done.  It is about time we solve the world hunger crisis and this is one way to do it.  Watch the video below and learn how it's done! Would you be interested in starting your own urban farm?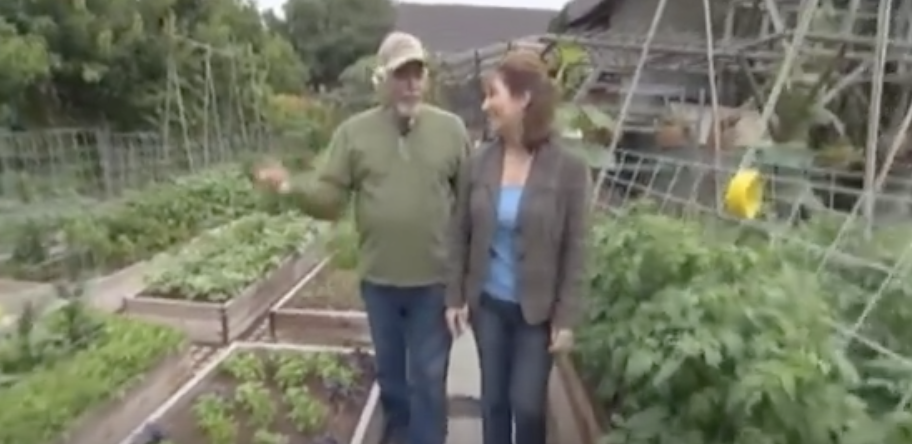 Please Share with Family and Friends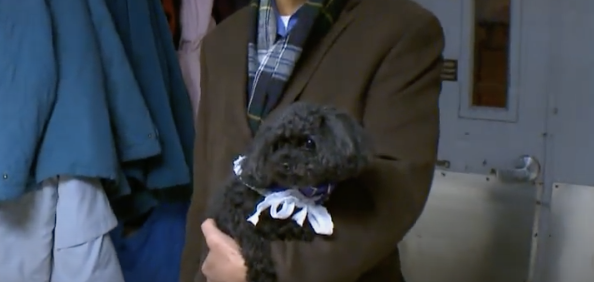 It is often said that "dogs are man's best friend".  What you are about to see will assure you that dogs are both men's and women's best friends!  How does such a tiny little creature have the sensitivity, on its own, to be so caring and loving? Nala, the Teacup Poodle seems to be a gift from heaven for elderly residents at the Minnesota Lyngblomsten nursing home.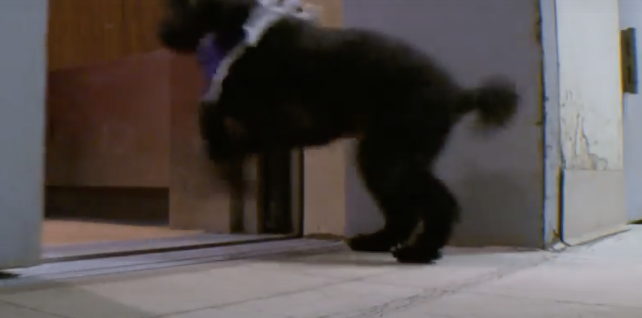 It all started when her owner, Doug Dawson, brought her to work one day when she was a tiny little pup.  As Doug was dispensing the residents' medication, Nala was dispensing love. She had no training as a therapy animal, but instinctively knows that her presence and affection is doing more for these people than any medicine that can come out of a plastic container.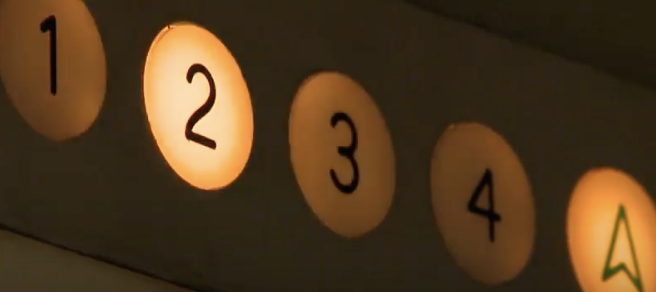 As Nala has grown she has learned to cruise the nursing home on her own. Not only does she scurry from room to room visiting her friends each day, but she rides the elevator by herself so that she can reach everyone! This totally made my day. If you need a smile and a good lift me up watch the video below to turn that frown upside down!

Please SHARE With Family and Friends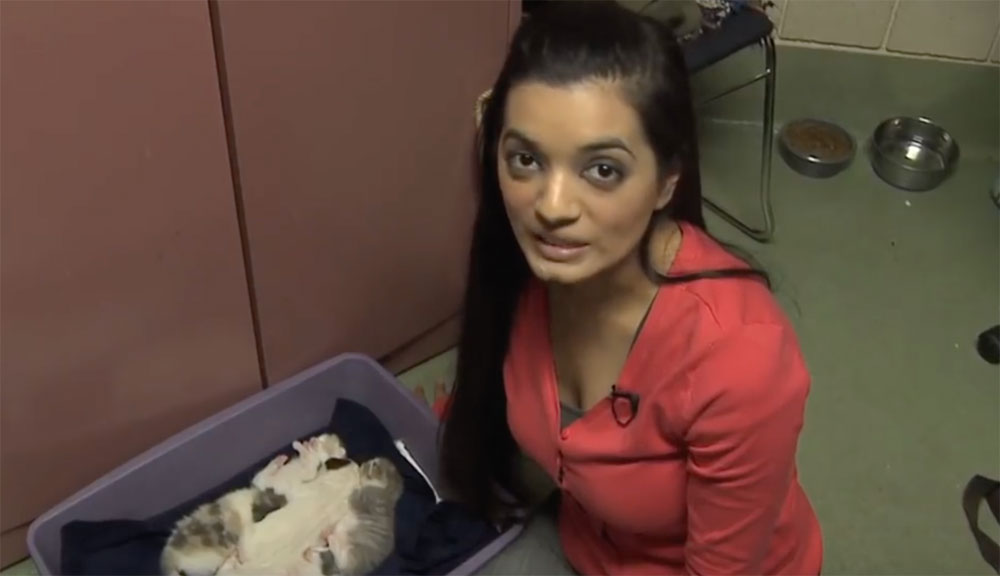 A one day old puppy was found abandoned, fly covered, and all alone in a garage. With no mother around and no time to spare the baby pit bull mix was brought to the Animal Protective League Shelter in Cleveland, Ohio. Upon the little black and white puppies arrival an assembled team treating him had to quickly determine what his best options for recovery were. They decided to try and place him with a stray cat who had just given birth two days earlier at the shelter. The two were carefully introduced and almost immediately the mama cat sniffed and nuzzled the tiny dog. Her affection and acceptance were clear and from then on the puppy had a new mother.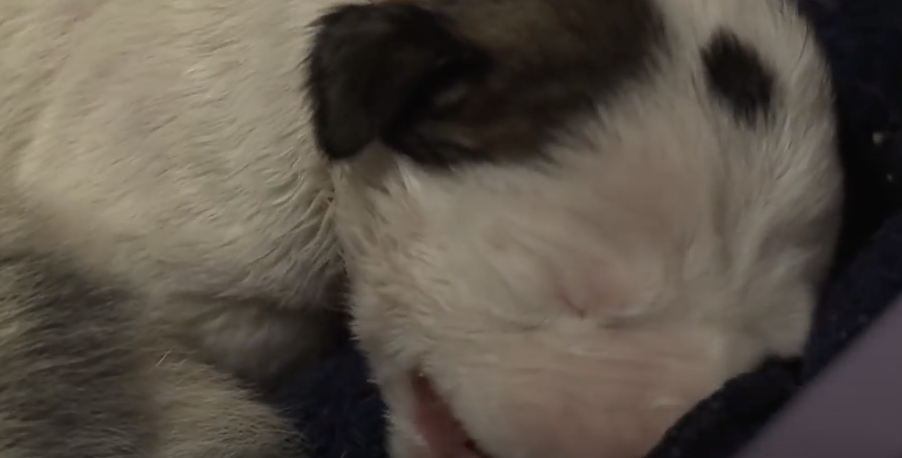 The video clip here shows the happy part of this incredible story. Noland, the puppy, and his feline mother, Lurlene, can be seen snuggling together along with the other four now-sibling-kittens. They look so warm and cozy all curled up in one big fur ball. It is a touching testament to the love and affection that a mother has for her babies and for ones she adopts. The maternal instinct seems to know no boundaries for this mama cat. She lovingly took in a puppy right beside her own kittens, watching over and nurturing them all.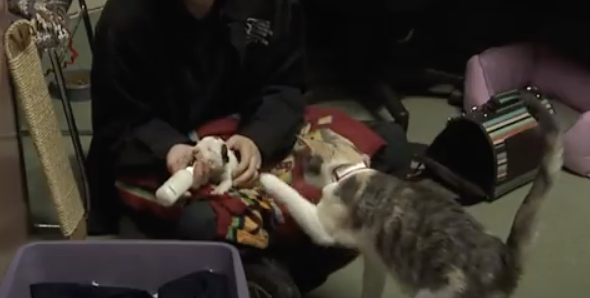 The cutest part of the video is when the foster mother/volunteer is feeding Noland and Lurlene is right by her side watching over her new son. She looks so concerned about him and like she wants to be part of the additional feeding that the growing puppy needs. When she licks and paws at him while he is in the lap of the volunteer it seems like she is saying to her new baby 'I'm right here, don't worry.' It melted my heart to see that!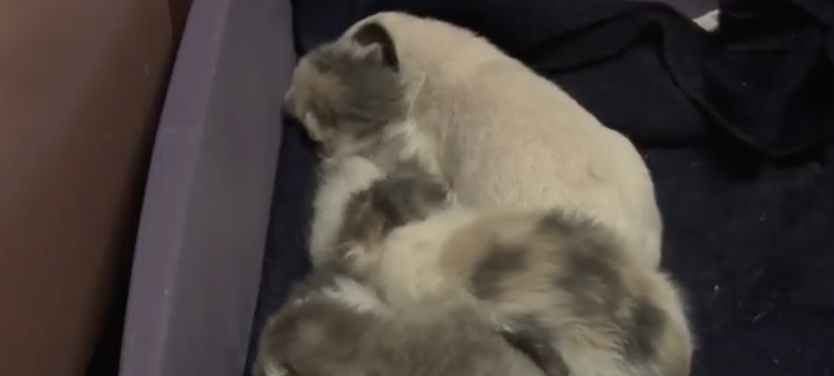 Update to this story: Noland's mother was found chained, emaciated and too scared to care for her puppy and the owner was convicted of animal neglect. Noland thrived and stayed with his new cat family in a foster home until he was too big whereupon he was placed with puppy litter. All the cats and dogs were eventually adopted, even Noland's mother. The story got the shelter national attention and won them a Petco Foundation Grant worth $25,000. All this because one mother cat's love for a puppy in need.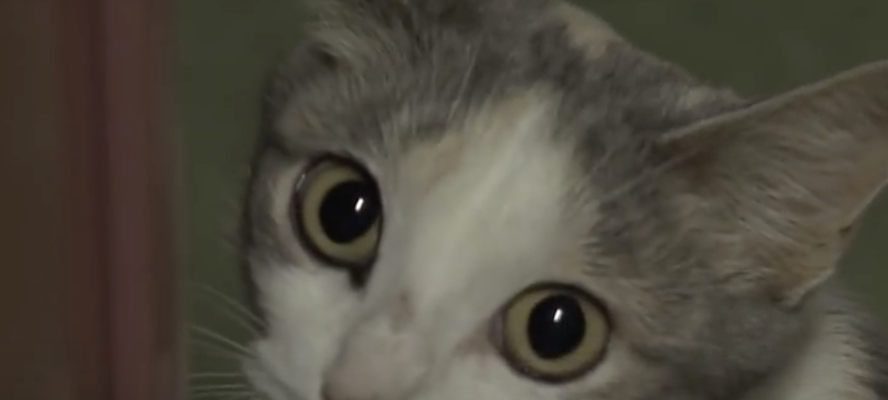 Please Share With Family and Friends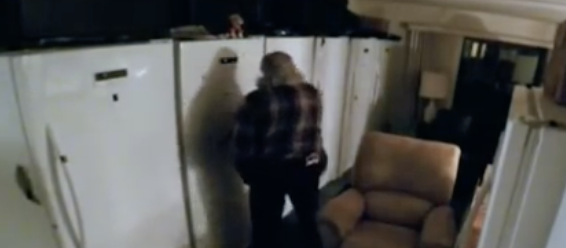 Why does he do it? Because somebody has to care. That is the answer Allan Law gives people when they ask him why he chooses to spend his days and nights delivering food and goods to people in need in Minneapolis, Minnesota. Known as the "Sandwich Man" he has made it his life's mission to help the homeless and less fortunate since retiring from teaching 16 years ago. Since then he has gone on to deliver thousands of sandwiches and tons of food, while raising much needed awareness for the plight of those that he meets on the streets. His work has helped so many of them out in countless ways and he has undeniably left a lasting impression on most of the people he has met.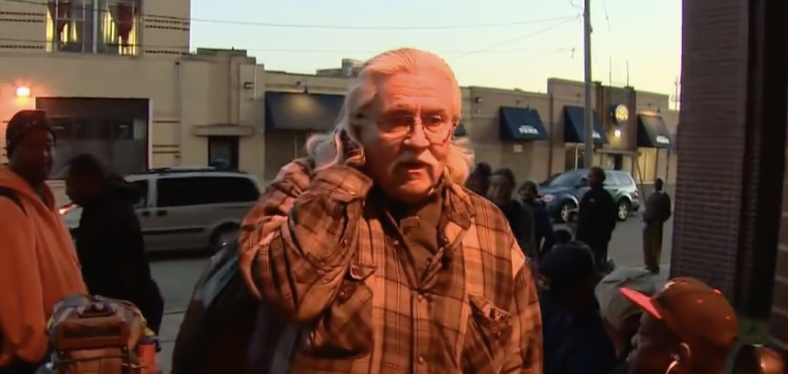 Thankfully, he doesn't have to do this all alone and works alongside friends, civic, church, and business groups to distribute donations and meals. An army of around 800 volunteers help to make the sandwiches and hand them out. He has so much bread, cheese and meats stored at his house for this purpose that he needs 17 freezers to store it all.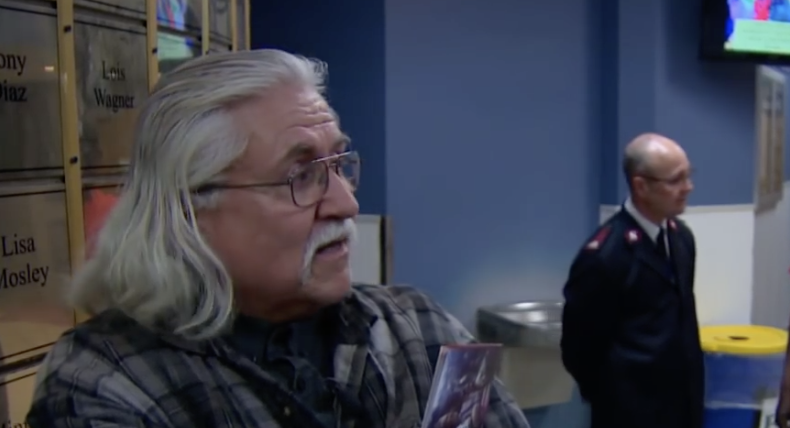 All those freezers take up his living room space and don't leave much room for anything else. That is why he is always seeking people to lend him any spare, unused space they may have, so he can use it to temporarily store the goods and essentials that he hands out nightly.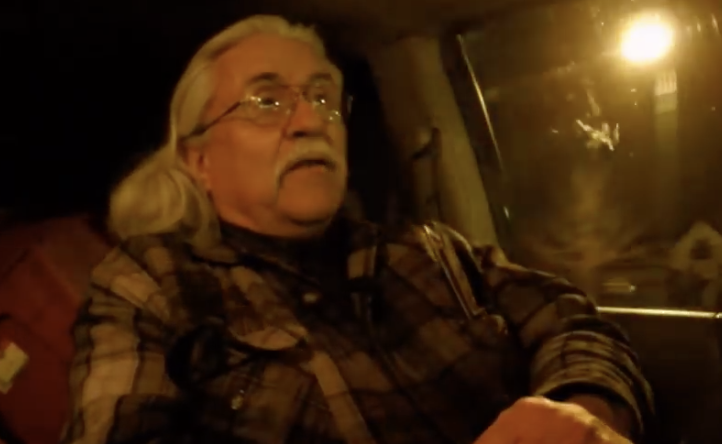 The number on the side of his car seems to sum up what Allan Law is all about. His minivan sports the figure 363. Most people assume it stands for the number of days he volunteers to help those in need. However, it fittingly represents the number of days a year that people don't think about the homeless or less fortunate, which is why he is out there day after day. Someone has to care and Allan Law, aka Sandwich Man, most definitely does.
Please SHARE With Family and Friends