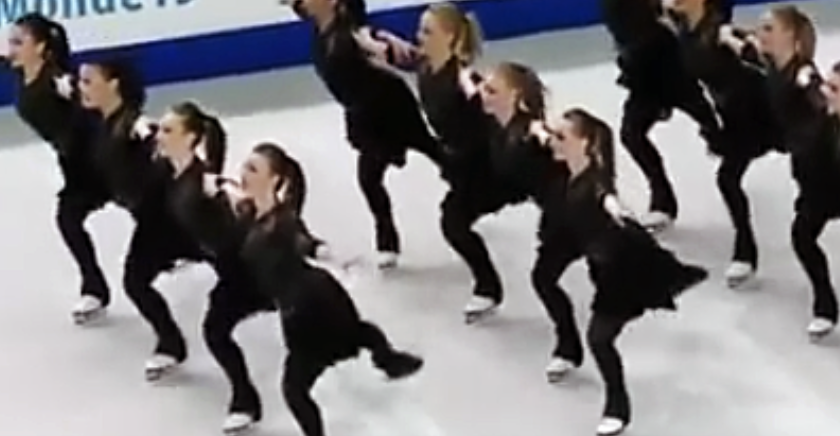 image via – youtube.com
As I cannot even stand up on ice skates, I have an admiration for professional ice skaters that goes beyond words.  Particularly when I have watched pair skating in the Olympics, I've been amazed  at how each movement is timed with such incredible accuracy.
When I watched the video you are about to view below, I was awe-inspired by the fact that 16 skaters were capable of synchronizing their graceful movements with such exactitude.  I truly have never seen anything like this magical footage.
The skating team is Canadian, and call themselves Nexxice.  The following performance, skated to the song "Mud" by the Road Hammers, won them the gold medal at the 2015 World Synchronized Skating Championship.
Make sure you watch to the end, so you don't miss any moments of these sensational moments on ice!
Please SHARE this with your family and friends