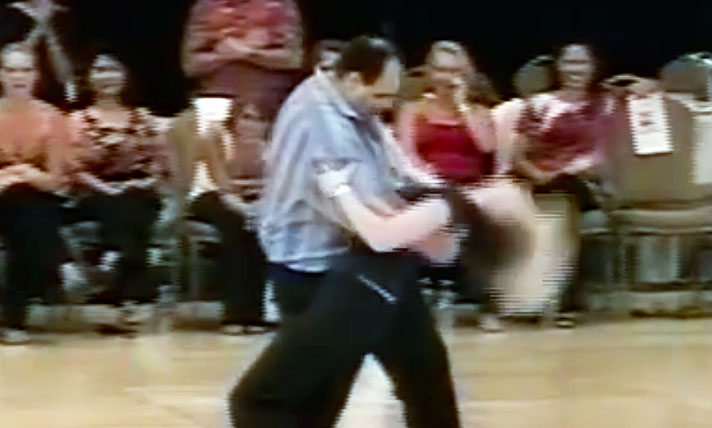 image via – youtube.com
There is nothing more entertaining than an amazing dance performance. Whether it's dance to country music, hip hop or swing if they are extremely talented their moves will cross all boundaries. Professional dancers sacrifice their entire lives and body for their art. Hours and hours of practice will eventually lead to absolute perfection.
This brings us to today's featured video. Stephanie Batista and John Lindo who are two of the best swing dancers in the world today. What sets this particular dancers apart from the rest is the extremely gifted John Lindo. When you first look at the guy, you probably don't think this guy can move as technically skilled and finesse his moves like a ballerina in swing form.
When he first steps on stage, most people had probably never seen a dancer quite like Mr. Lindo. His entire life he has basically been leaving people stunned by how gifted he is. His "it factor" is off the charts, his flawless technique and his instant likeability set him apart from the rest the proffessional swing dancers.
This man is definitely an inspiration to anyone who doesn't think they can become whatever they want. If you have a dream and put the work in, you can do anything! No matter what people say, if they try to tear you down, tell you to give up, just remember to believe in yourself and never let the haters get the best of you!
Enjoy the video featuring this amazing performance below:
Please SHARE This With Your Friends and Family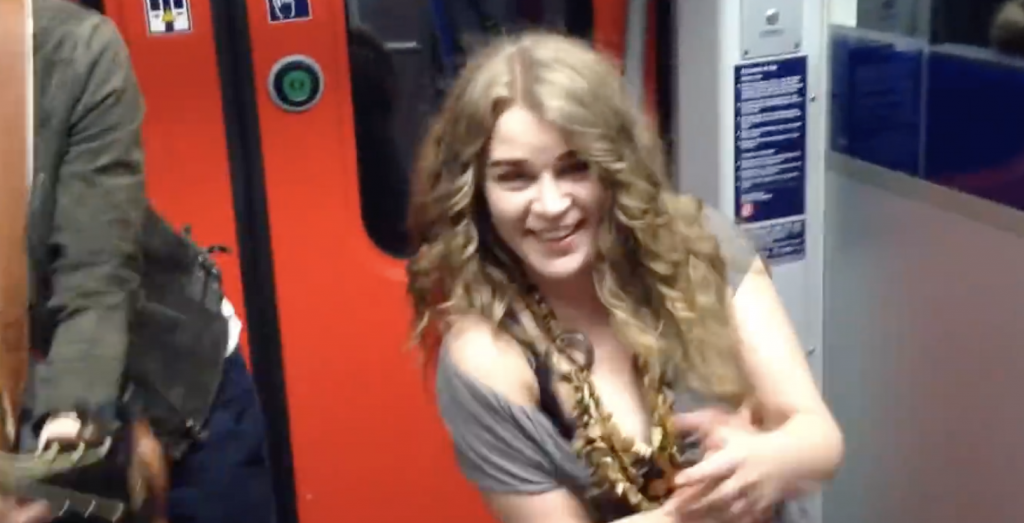 The news of the death of the brilliant artist Prince, at only 57, shook the world on April 21,2016.  His musical contribution stands with the greats, and will live on to continue to give his most appreciative fans consolation and musical delight!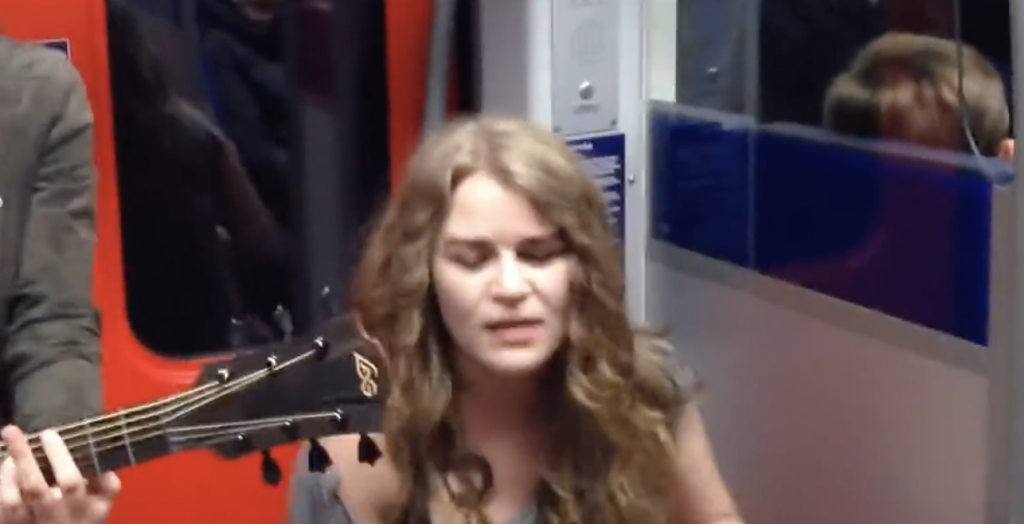 Coincidentally, two of his fans who were riding on a subway train in Frankfurt, Germany, spontaneously burst into Prince's song "Kiss", only two days before his tragic demise.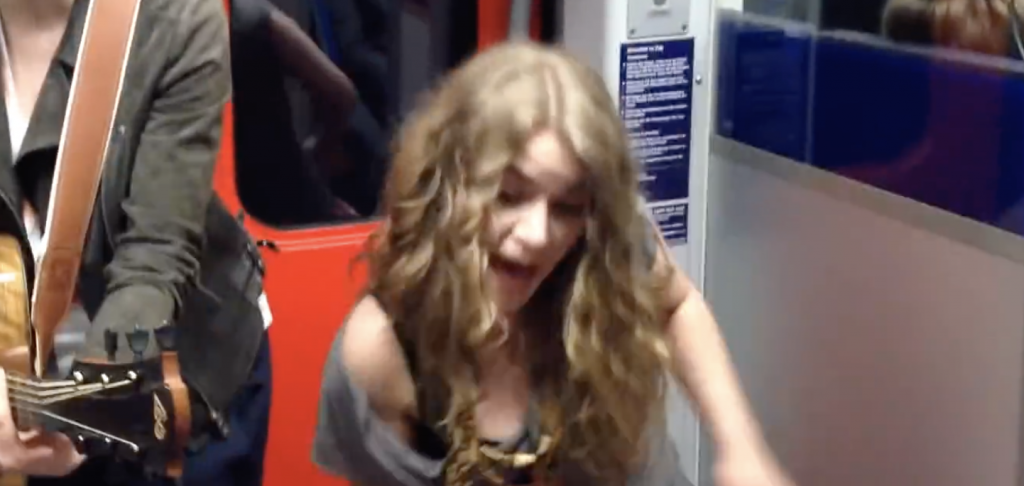 The Danish news channel TV 2, reported that these girls, Anna Gunder and Heidi Joubert started to jam, exhibiting enthusiastic talent that electrified the other passengers.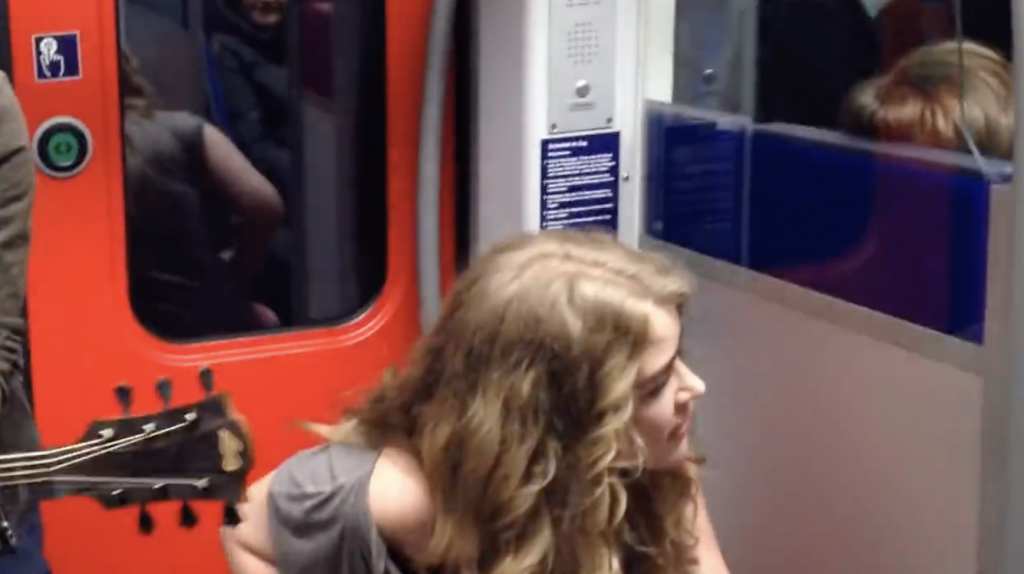 Amazingly, a passenger sitting across from them a few rows away, suddenly joined in, providing harmony and yet another great voice.  The three jammed, as if they had been singing together for years, creating a performance that had the whole train wildly cheering!  As you watch this amazing footage in the video below, you will understand why it has had millions of views on  Facebook and YouTube.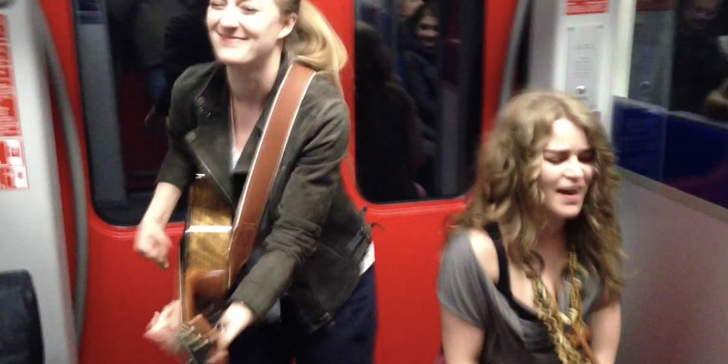 Please SHARE This With Family and Friends 🙂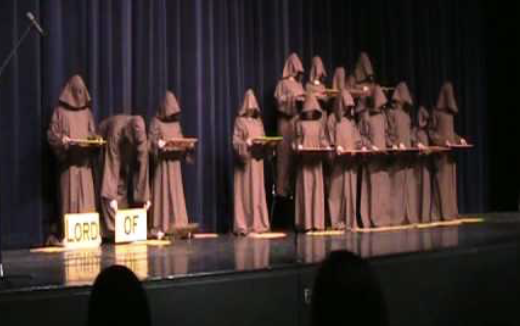 image via – youtube.com
In early to mid December many schools, churches, and other centers of education across the country put on their annual Christmas programs. Groups of children and adults who have been practicing and rehearsing all sorts of songs, skits, and plays take center stage and perform for their communities.
The holiday themed programs center around various aspects of the different holiday celebrations, from Hanukkah and Kwanzaa to Christmas and beyond. Many of them stick with traditional time honored editions of well known classics, such as Charles Dickens A Christmas Carol. In contrast, others choose to offer more unique and uncommon takes on the Christmas season.
One group of high school students decided to take the road less traveled for their annual Christmas program and it turned out to be a hit with the crowd, and even the world. The all students hail from Port Orchard, Washington where they are part of the South Kitsap High School's vocal music program.
They imagined how monks, who had chose to take and live their lives under a vow of silence, would put on a Christmas concert. The answer they dreamed up is shown in this video of their performance and it's quite creative, amusing, and hilarious all at once.
In it, they re-create the beautiful song "Halleluia" without even uttering a single word. Instead, they line up across the stage dressed in plain robes and hold up cards with the lyrics on them, flashing them in time with the instrumental music. They really thought outside the box and ended up putting on the performance of a lifetime!
The video has racked up millions of views ever since it was posted online. It's stuck a chord with many who view it as a refreshing take on the boring old Christmas songs and plays that get recycled year after year. Groups of people from all around the world have copied it and some have added their own twists to the skit as well, but this one is the original.
Let us know what you think of this performance in the video below! Enjoy!
Please Share This With Your Family and Friends 🙂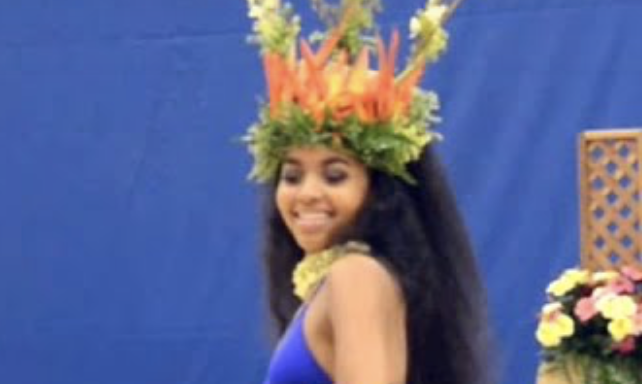 image via – youtube.com
Watching a talented dancer at the top of their game perform is amazing and electrifying, when it is a dance form that is particular to a culture, that we are unaccustomed to witnessing.  It not only entertains, but invites us into a particular ritual that represents an aspect of  that culture, which has existed for centuries.
In the video you are about to watch below, you are about to view a beautiful Tahitian dancer, Melanie Amen, perform the traditional dance for women known as  the "Hura".  Much of the movement of this dance occurs in the hip area in ways that seem incomprehensible,  she is one of the world's most outstanding dancers of this art form.
Surprisingly, this 19-year-old pro at this Tahitian dance, is actually from Stockton, California.  She began dancing as a tiny toddler and was competing in this dance form by the age of five!  Traveling to compete against native Tahitians, she beat over a dozen finalists in the Ori Tahiti Nui World Dance Championship in Tahiti.
The footage you are about to watch will show you why this young woman is such a star; this competition occurred in California, where once again she took FIRST PLACE!  Watching her is awe-inspiring..it is hard to believe that the human body is capable of such intricate and exotic movement!
Watch and enjoy the performance below! Let us know what you think!
Please SHARE this with your family and friends 🙂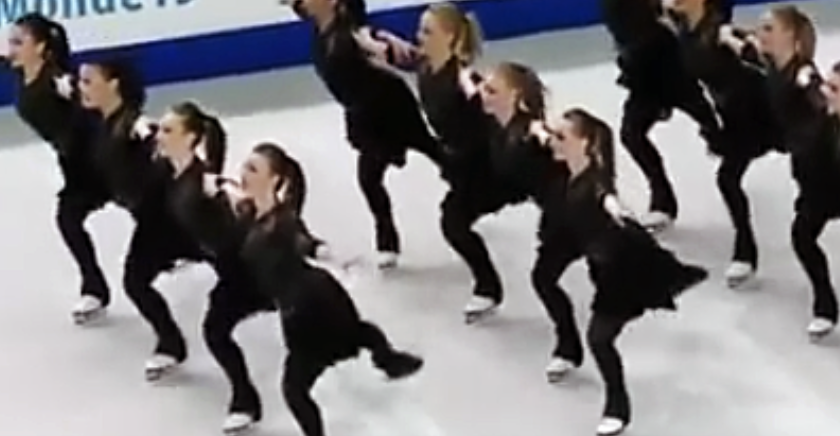 image via – youtube.com
As I cannot even stand up on ice skates, I have an admiration for professional ice skaters that goes beyond words.  Particularly when I have watched pair skating in the Olympics, I've been amazed  at how each movement is timed with such incredible accuracy.
When I watched the video you are about to view below, I was awe-inspired by the fact that 16 skaters were capable of synchronizing their graceful movements with such exactitude.  I truly have never seen anything like this magical footage.
The skating team is Canadian, and call themselves Nexxice.  The following performance, skated to the song "Mud" by the Road Hammers, won them the gold medal at the 2015 World Synchronized Skating Championship.
Make sure you watch to the end, so you don't miss any moments of these sensational moments on ice!
Please SHARE this with your family and friends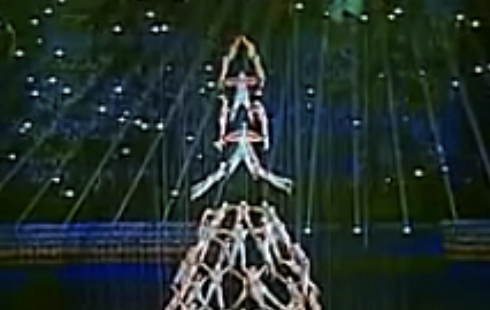 Combining dance and acrobatics, the opening ceremony of the Youth Olympic Games, is a performance  that is profoundly magnificent.  Held in Nanjing, the act named '500 People Dancing in the Sky', featured performances in the air and on the ground. Together, in unending graceful movements, (with the aerial performers attached with a large wire rig), they created formations of constantly changing trees.
The filming is done from so many different vantage points, creating magical illusions; at times the dancers did not even seem human! They created a magnificent work of art, with such fluidity, as they constantly changed shape.  The different angles captured in this video you are about to watch below, will take your breath away!
The close-up shots allow you to witness the intricacy and artfulness of each acrobatic movement, while the distant shots formed every-changing images of a "Human Tree".  Be sure to watch until the very end; it's stunning!
The performance is hypnotizing, to say the very least, so check it out in the video below and let us know your thoughts!
Please Share This Amazing Performance With Family and Friends