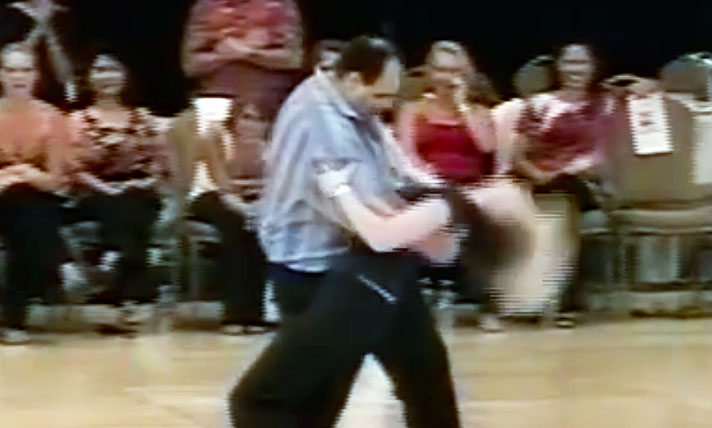 image via – youtube.com
There is nothing more entertaining than an amazing dance performance. Whether it's dance to country music, hip hop or swing if they are extremely talented their moves will cross all boundaries. Professional dancers sacrifice their entire lives and body for their art. Hours and hours of practice will eventually lead to absolute perfection.
This brings us to today's featured video. Stephanie Batista and John Lindo who are two of the best swing dancers in the world today. What sets this particular dancers apart from the rest is the extremely gifted John Lindo. When you first look at the guy, you probably don't think this guy can move as technically skilled and finesse his moves like a ballerina in swing form.
When he first steps on stage, most people had probably never seen a dancer quite like Mr. Lindo. His entire life he has basically been leaving people stunned by how gifted he is. His "it factor" is off the charts, his flawless technique and his instant likeability set him apart from the rest the proffessional swing dancers.
This man is definitely an inspiration to anyone who doesn't think they can become whatever they want. If you have a dream and put the work in, you can do anything! No matter what people say, if they try to tear you down, tell you to give up, just remember to believe in yourself and never let the haters get the best of you!
Enjoy the video featuring this amazing performance below:
Please SHARE This With Your Friends and Family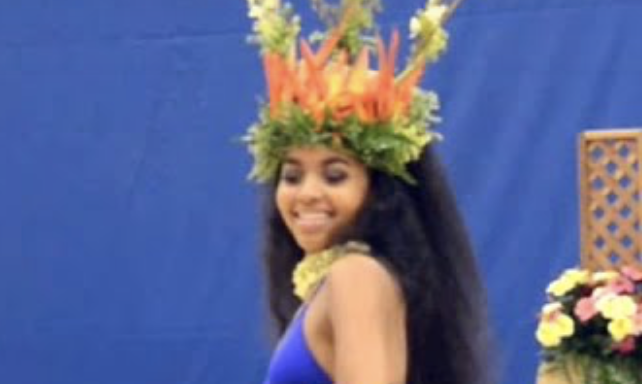 image via – youtube.com
Watching a talented dancer at the top of their game perform is amazing and electrifying, when it is a dance form that is particular to a culture, that we are unaccustomed to witnessing.  It not only entertains, but invites us into a particular ritual that represents an aspect of  that culture, which has existed for centuries.
In the video you are about to watch below, you are about to view a beautiful Tahitian dancer, Melanie Amen, perform the traditional dance for women known as  the "Hura".  Much of the movement of this dance occurs in the hip area in ways that seem incomprehensible,  she is one of the world's most outstanding dancers of this art form.
Surprisingly, this 19-year-old pro at this Tahitian dance, is actually from Stockton, California.  She began dancing as a tiny toddler and was competing in this dance form by the age of five!  Traveling to compete against native Tahitians, she beat over a dozen finalists in the Ori Tahiti Nui World Dance Championship in Tahiti.
The footage you are about to watch will show you why this young woman is such a star; this competition occurred in California, where once again she took FIRST PLACE!  Watching her is awe-inspiring..it is hard to believe that the human body is capable of such intricate and exotic movement!
Watch and enjoy the performance below! Let us know what you think!
Please SHARE this with your family and friends 🙂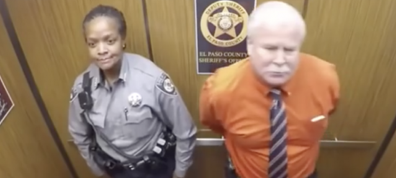 Deputy Tony Scherb, has given his service to the El Paso County Sheriff's Office in Colorado, according to the  "Daily Mail".  The Sheriff's office knew that he was leaving quite a legacy, as he was about to celebrate his retirement after 29 years, but never expected that part of this legacy would go viral on Facebook..
The elevator in the office of the Sheriff had been malfunctioning for some time, and a part of the repairs was the placement of a camera in it.  The video begins with Deputy Scherb entering the elevator, which apparently has not only had a camera added, but music which isn't typical of what you think of as "Elevator Music".
He pushes the elevator button, when the rapper Silento's "Watch Me (Whip/Nae Nae)" starts playing.  What ensues clearly shows Deputy Scherb's excitement about his retirement, or just a guy who loves to dance.  Either way if you are having a bad day this is sure to brighten it right up!
The hilarity ensues as the elevator stops at different floors and some of his colleagues enter the elevator.  Enjoy the fun!
Please SHARE this with your family and friends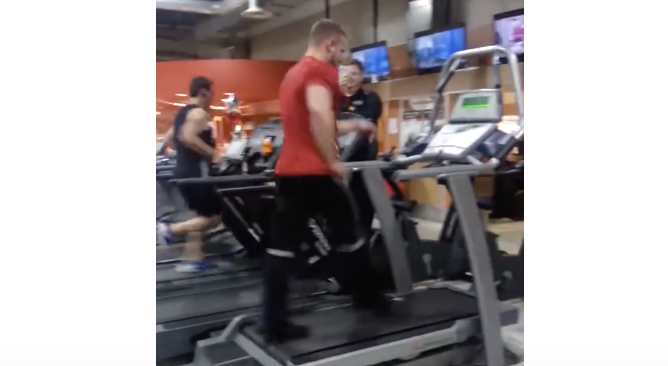 Some people just have the ability to do something that really can wow you.  Trent Ruban is one of those people. He's a personal trainer at the Goodlife Fitness on Fairway Road in Kitchener.  Goodlife was celebrating its 36th anniversary when Trent was caught on video doing something amazing!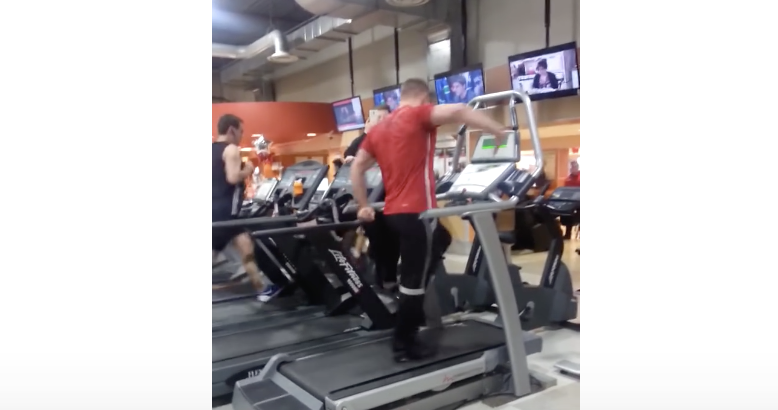 It's hard enough for some people to just get themselves on a treadmill.  Watching Trent will surely inspire them into the potential joy of fitness.  Michael Jackson's classic song, "The Way You Make Me Feel" was blasting in the gym when out of nowhere Trent began to bust some moves that were beyond amazing to watch someone be able to do on a moving treadmill.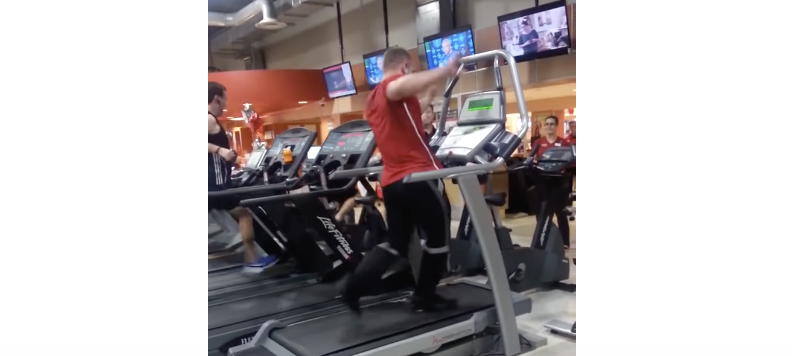 He performs gymnastic tricks and dance moves while never missing a beat of the song, as the treadmill keeps rolling!  Fabulous footwork and fantastic flips abound.  I hope you enjoy it as much as I did.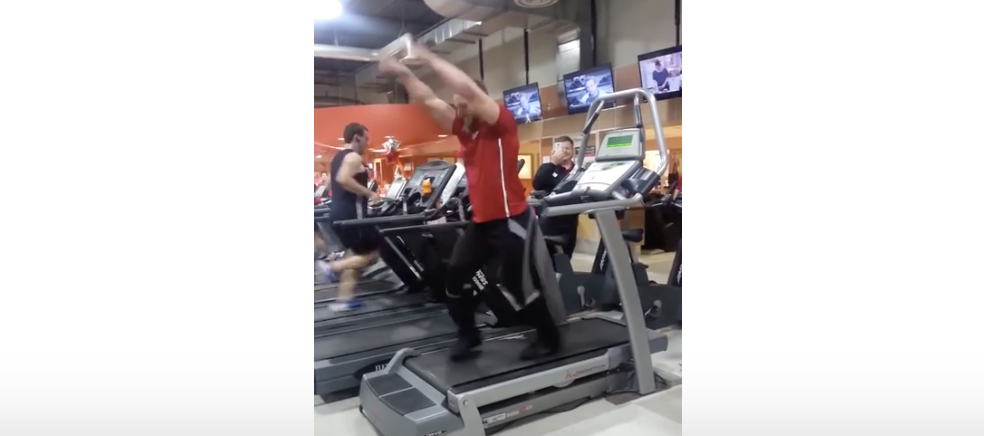 Please SHARE With Family and Friends
Sports games around the country now often feature cameras that scan the crowds to capture audience members who are dancing or doing silly things.  Some arenas call them "kiss cams" and if they focus on you, you are expected to kiss the person next to you or whomever you came with.  Other places have "dance cams" which zero in on people dancing around.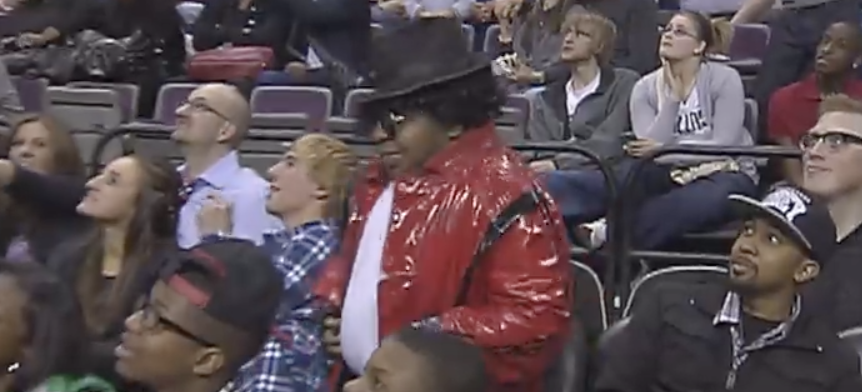 Many attendees purposefully bust out their best moves so that the camera finds them.  However, others are oftentimes unaware they are the center of attention until they look up and see themselves on the big screen.  These cameras have caught all sorts of wacky happenings, but one performance stands out above the rest, put on by none  other than an usher at a Detroit Pistons game.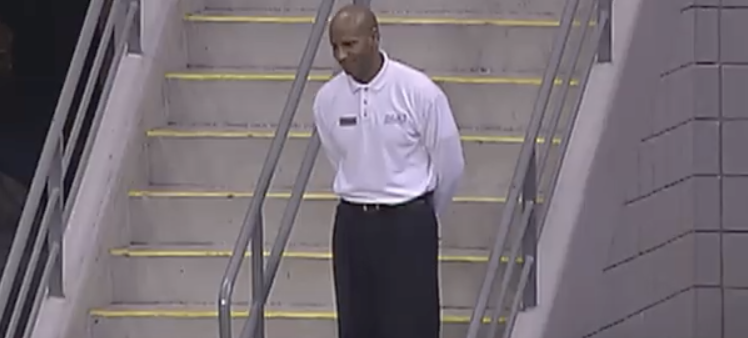 The Palace Arena was hosting a March 8th home game against the Dallas Mavericks and the crowd was eagerly showing off their dance moves to Micheal Jackson's hit song "Scream."  The camera had turned its attention to a number of people before stopping on an usher who seemed unaware that he was even being focused on.  He goes about his job smiling as he directed two women up the stairs and continued to ignore the camera.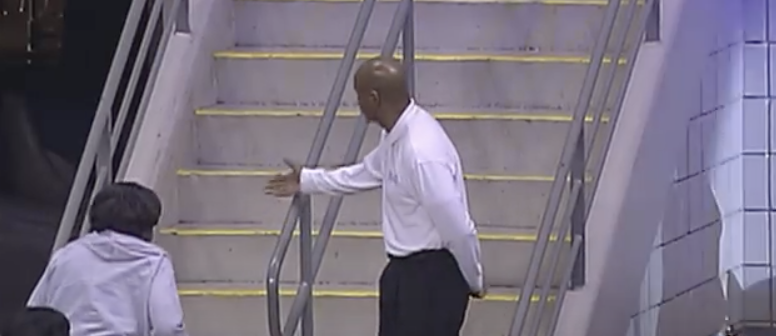 Then, out of the blue, he transformed into a modern day Michael Jackson and began to smoothly glide and thrust his hips to the beat!  The stunned crowd loved it and began to cheer even harder, which led to the usher putting on an awesome showcase of his rhythm and beat skills. The usher is undeniably a very talented and unique dancer.  You have to see it to really appreciate this man's abilities.  He is so energetic and happy, it makes me wish that I had this much fun at my job!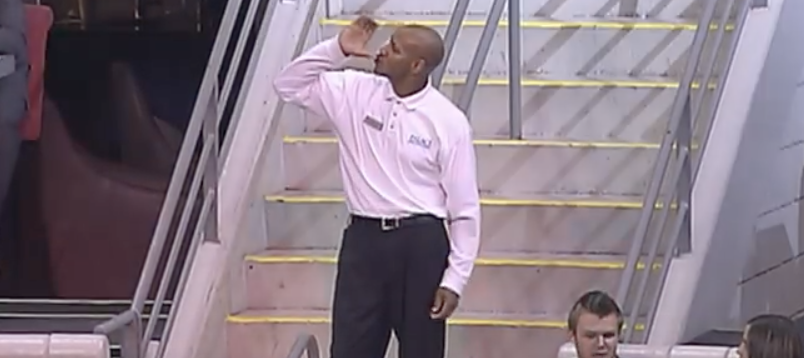 Please SHARE With Family and Friends