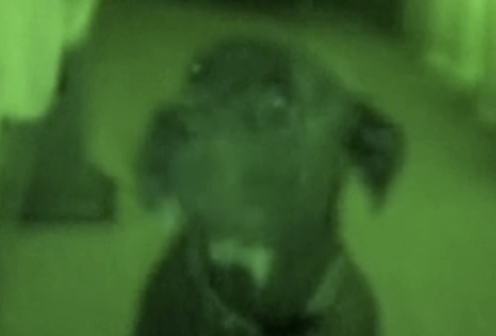 image via – youtube.com
Pit bulls get a bad wrap because of their tough personalities, but inside the solid muscle and thick bone structure is a sweet and squishy heart. The pit in this video seems to have been an early peeping bird in a past life because her morning routine is flawless. She ever so gently wiggles up to her human's bed and coos a soft cry of wake up. The man politely replies that its not quite time to get up yet and the dog reluctantly slinks away.
About fifteen minutes later, the grey dog comes back again! This time a little more persistent, the mongrel almost starts talking to her friend as if to explain to him why she believes that is in fact time to get out of bed. Likely, she's detailing the itinerary of her morning and how he is major part in getting her day going.
The man has to get out of bed so that she can be let outside and then back in again to be served her sunrise meal. Then she'll need to go back out again to chase squirrels and generally just patrol the area. It's an important job for a dog in the morning. But alas, the human is still reluctant and shoos the poor girl away.
Finally, after another twenty minutes of unattended yard go by, the patient pup tries again. Still as unobtrusively as possible, she sounds her nurturing alarm and insists that she will not give up. Sweet success! The sleepy fellow agreeably begins departing his haven in order to assist the ambitious canine at his side.
With great excitement the dog realizes her achievement, jumps her front paws up onto the bed as if to say thank you, and is off to start her day.
Please SHARE This With Family and Friends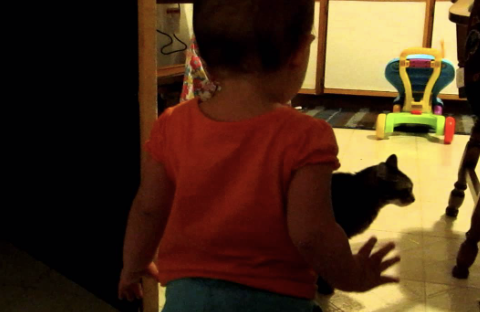 image via – facebook.com
When it comes to the sounds that come out of a baby's mouth, it's basically impossible to understand. The words and meanings they may be trying to convey is anyone's guess as to what they truly and actually are. The same goes for cats and their meowing. There's simply no way to interpret the sounds.
That doesn't stop the two completely different species from holding full length conversations from time to time! According to one father, his baby daughter and the family cat are always having their own weird, mini conversations of sorts.
He posted the most adorable video proof of it on his YouTube channel for everyone to see and if you love cats and babies, then you'll definitely enjoy this short clip!
Apparently, every day the pair cheerily babble back and forth together, oblivious to the world around them. What's amazing about it is that the sweet tabby cat seems to really understand exactly what the little girl is saying, and responds back to her in kind with soft meow meows!
The cat doesn't stop after a few seconds and walk off, but sticks around instead, and even follows Lenny's daughter to continue on their chit chatter. Check out the dynamic duo now and see just how darn cute they both are!
Please Share This Adorable Video With Family and Friends 🙂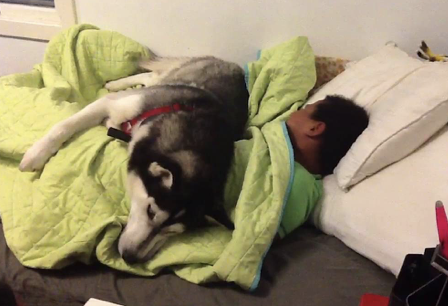 image via – youtube.com
Waking up in the morning can be very difficult if you're not a morning person. It's not only people who have a hard time with it, lots of animals also struggle with getting out of their warm, soft, comfortable beds. If you happen to dread rising and shining in the am, then you'll understand exactly how this boy and his dog feel.
In the short clip a mother is trying her best to encourage her young son to scoot out of bed so he can get ready for school. She cheerfully tells him that it's time to wake up but his sleeping companion, a beautiful large Husky, is hearing none of it.
The big sleepy puppy grumpily moans and whimpers in protest, and defiantly moves to get even more comfortable by sprawling out across the boy's body. Every time mom tries to pull back the blankets the dog quickly grabs them with his teeth and yanks them back into place. He's definitely NOT a morning dog!
This Husky has a mind of his own and isn't afraid to sass back at mom. It makes you wonder if this is a daily occurrence because he readily responds and doesn't shy away in the least. All the while the kid just giggles and laughs at his silly friend's mini tantrum.
If being absolutely adorable could get this pair out of waking up, they would definitely have succeeded!
Please Share This With Family and Friends Who Need a Smile Today 🙂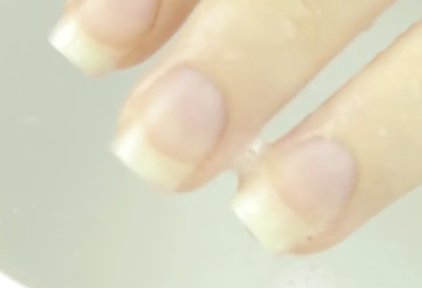 image via – youtube.com
Our hands are quite possibly the most used parts of our bodies and because of that they often end up taking a beating. Day after day we wash them over and over, every now and then things smash into them, and other times we jam them into places like doors and tight cracks.
Inevitably this leads to other parts of our hands sustaining damage, especially our nails. The wear and tear nails go through can often make them weak, brittle, and unattractive looking. It isn't always feasible to go to the salon and get them fixed up every week, but there are a few simple steps you can take at home to make your nails stronger and healthier.
One of the main culprits that causes nail damage is polish remover. The stuff is just very strong and very harsh, so if you ever need it, make sure to use an acetone-free type. Your nails will be stronger in the long run because acetone-free nail polish remover is much more gentler and doesn't strip away moisture like other removers do.
One area of nail care that many people get wrong is filing their nails. If you're serious about having stronger nails, you'll need to invest in a crystal nail file. These are superior to other types of files because they lessen the likelihood of ending up with chipped, peeling nails, and leave nail edges smoother. Also, never file back and forth, instead only file in one direction.
Next, you can't overlook cuticles and smearing on a little bit of cuticle cream throughout the day on them will soften and smooth both nails and cuticles. It also makes pushing back cuticles easier, which you should aim to do at least once a week to keep nails looking neat and pretty.
Hand skincare is also essential, especially in cold, dry winter weather. Use moisturizer daily and after washing your hands to keep them soft and moisturized. There are hundreds of hand creams on the market and in case you're not sure which works best, YouTube channel cute polish recommends her favorite, which is O.P.I avojuice.
Also, when washing dishes or cleaning with chemicals and sprays around the house, always use a pair of gloves to protect skin and nails from harsh cleaning products.
Finally, to remove ugly polish stains on nails it's best to lightly buffing the surface of them. If the stains won't come off try using a nail cleaner, like Bubble White from Sally's Beauty Supply. To help prevent nail stains in the first place, always paint on a base coat before applying colored polish over it.
The base coat also protects nails and helps keep them strong, so don't skip it! These are the most basic and essential steps that you can take at home to both achieve and maintain stronger, healthier, beautiful looking hands and nails.
Try them out you'll see the results in no time at all!
Please Share This Tip With Your Family and Friends 🙂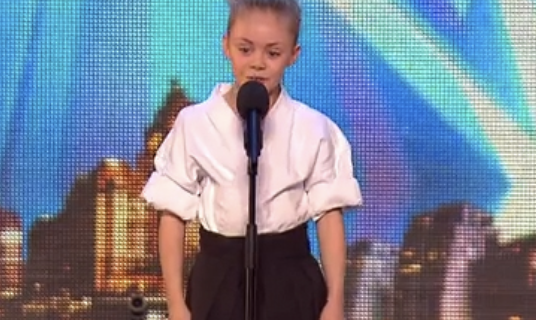 image via – youtube.com
Nine-year old Jesse Jane McPharland steps onto the Britain's Got Talent stage. This sweet, little blond girl introduces herself with an Irish brogue. Telling the judge's she is there with her "daddy", Gary, 36, eliciting oohs and aahs from the judges and audience, as she exudes this delightful innocence.
Her "mummy's at home looking after [her] two younger sisters", while her dad has been taught how to do her hair for her performances. She briefly goes offstage to pick up her sword, and as the music begins, jaws drop as Jesse begins to perform back flips, armless cartwheels and other stunts all while wielding her sword.
This demure sweetheart has turned into the Karate Kid and then some. Jesse's been practicing martial arts since the age of three, after she realized ballet wasn't her thing. She only recently added sword work to her skills in Tae Kwon Do, kung fu and kickboxing. Her performance and transformation from a sweet, demure little Irish girl into this fierce "warrior" is stunning.
As Simon Cowell joked, he could use her as his body guard! Watch this video and enjoy the mind-boggling talent and metamorphosis of little Jesse.
Let us know what you think of her performance!
Please SHARE With Family and Friends

If you have curly hair then you know how much of a pain it can be when trying to style it into the perfect look. Fussing with curls too much makes them frizzy but there's no other way to go about doing hair other than that. To combat the problem many people end up using lots of different products that weigh down hair and make it look bad.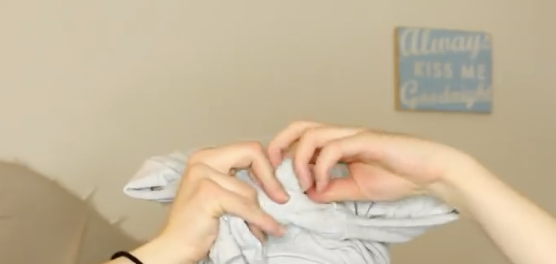 Others blow dry, chemically straighten, or run hot irons through the curls in attempts to get hair under control. These can easily damage and ruin otherwise perfectly healthy hair and take a lot of time, patience, and money that could be better spent elsewhere.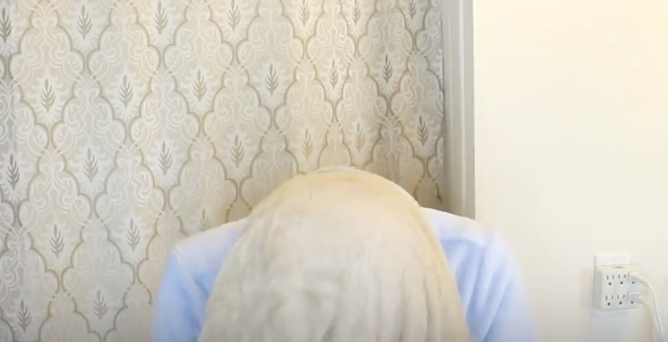 There is hope for curly haired people everywhere in the form of plopping or plunking. It sounds funny but this technique can give you frizz free, bouncy, beautiful curls. It's easy to master and only requires a tee shirt, no expensive gadgets or serums are necessary, and since it's done overnight you'll free up a lot of time in your morning routine yet still look great. This video will show you how to plop your hair. Check it out and try it tonight!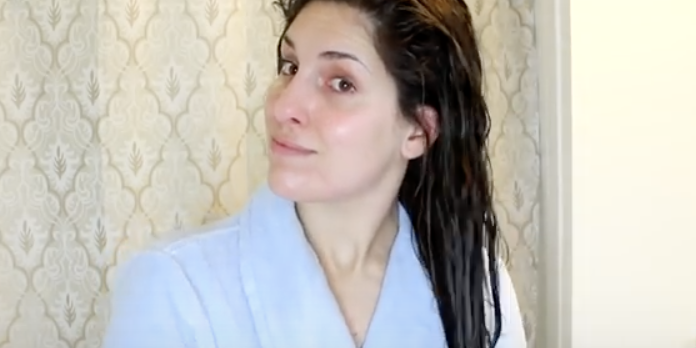 First shower and clean your hair, then towel dry it and add any styling product you prefer to use, but only smooth them onto hair from the ears down. Don't put any product above your ears because that weighs down hair and overtime the products build up causing it to look bad and unhealthy.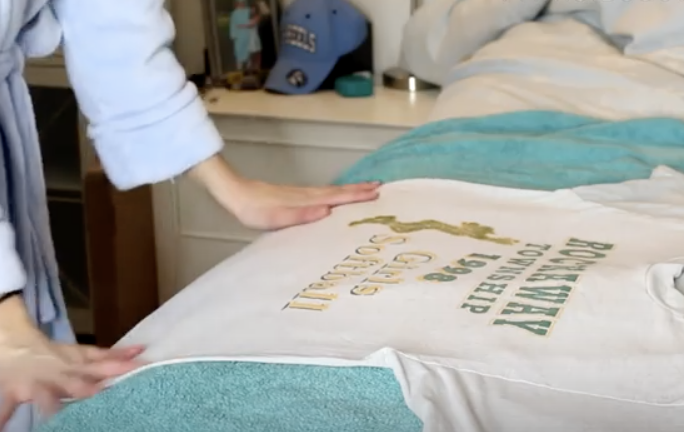 Comb the product(s) evenly through your hair then lay out a large cotton t-shirt. Smooth it down on a flat surface in front of you, a bed works perfectly. Shake your hair out, then flip it in front of you and lower your head down onto the shirt carefully so that the curls don't get crumpled or tangled.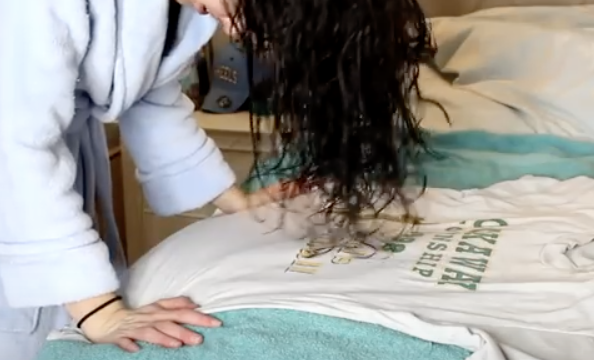 Keep your head still and grab the bottom edge of the shirt, wrap it around towards the base of your neck, and hold it there in place. Now grab the top of the tee and pull the neckline part down to the base of your neck, pulling the sleeves to the side of your head.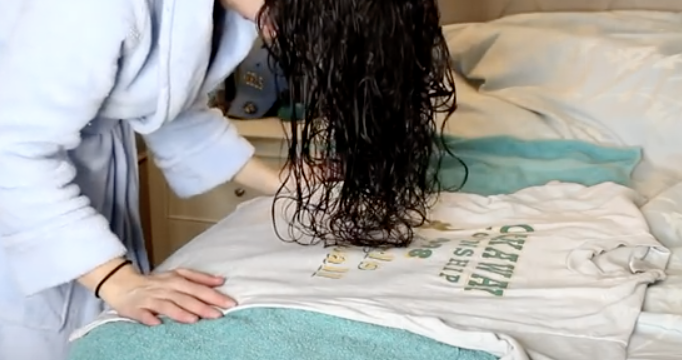 Tie the sleeves in the front so that you end up creating a turban out of the shirt and tuck in the tails or any extra loose fabric so it stays in place. It may take a few tries to master the turban but eventually you'll get it right and love what plopping does for your hair.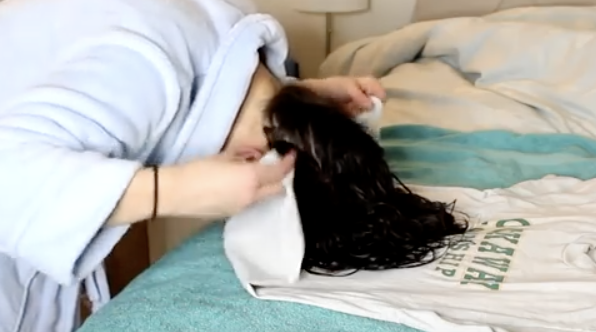 The t-shirt will protect your curls as you sleep on them overnight and all that's left to do in the morning is to unwrap your hair. Your curls will be dry, bouncy, frizz free and while you may have to reshape a few with a curling iron, that's it!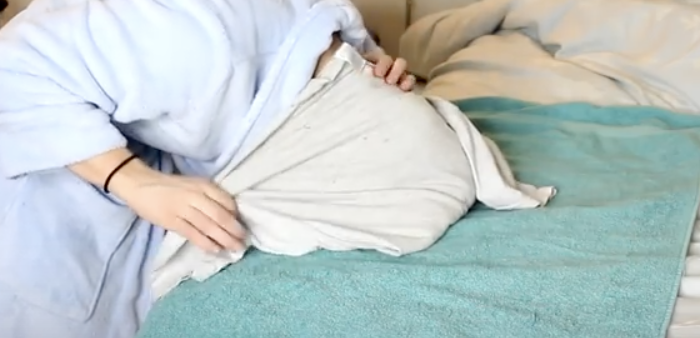 Please Share This Hair Trick With Family and Friends