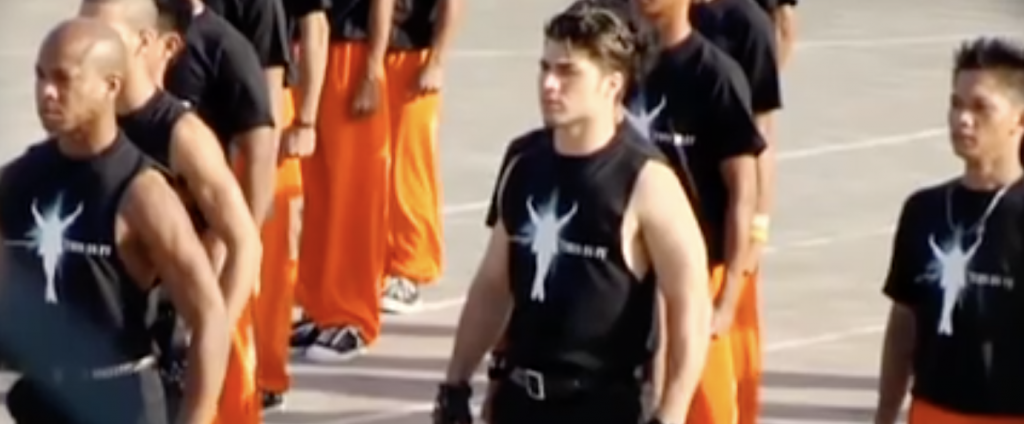 In celebration of Michael Jackson, his longtime choreographer Travis Payne, and dancers Daniel Celebre and Dres Reid, went to The Cebu Provincial Detention and Rehabilitation Center (CPDRC) in The Philippines in 2010. Perhaps the reason they chose that particular prison to choreograph an inmate performance of Michael Jackson's "They Don't Care About Us", was that a few years before, an amateur video exhibiting amazing talent from this prison had gone viral!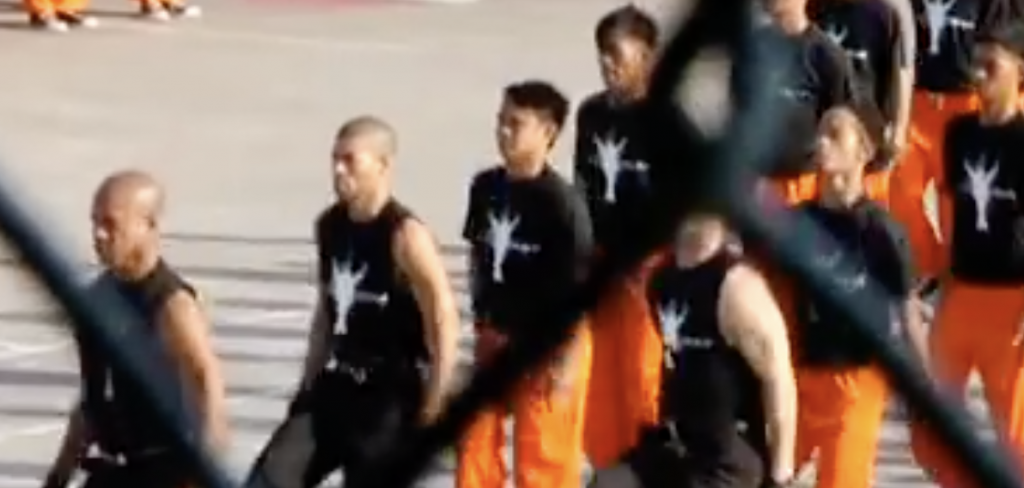 At that time the inmates performed to Jackson's hit "Thriller", which Payne brought to Jackson's attention before his death. That video wasn't uploaded for entertainment, according to Byron Garcia, a security consultant for the CPDRC.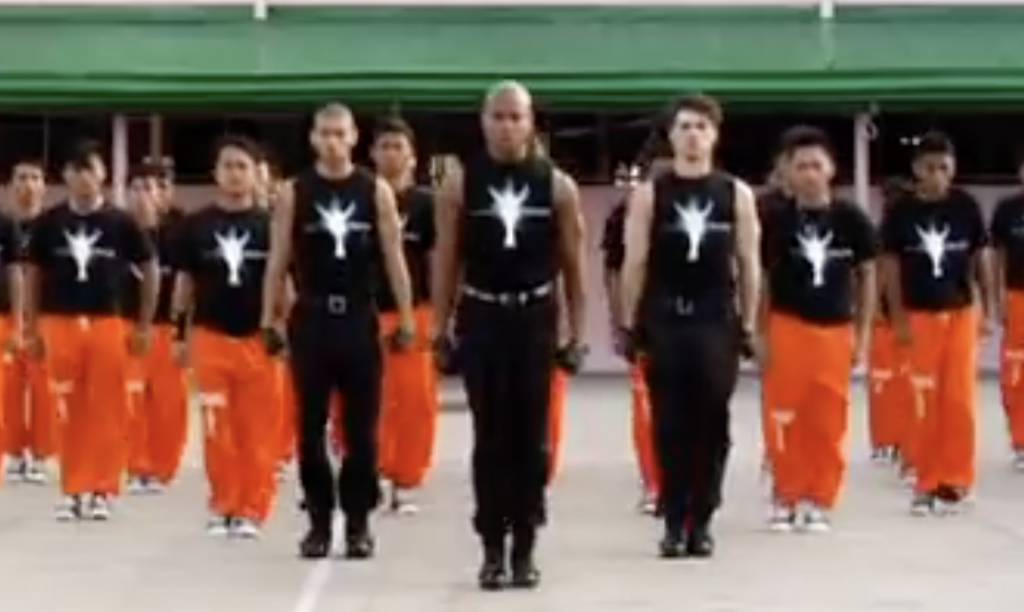 His intention at that time, was to show other prison systems what they were doing there, and how it had curbed discipline issues and violence within the prison.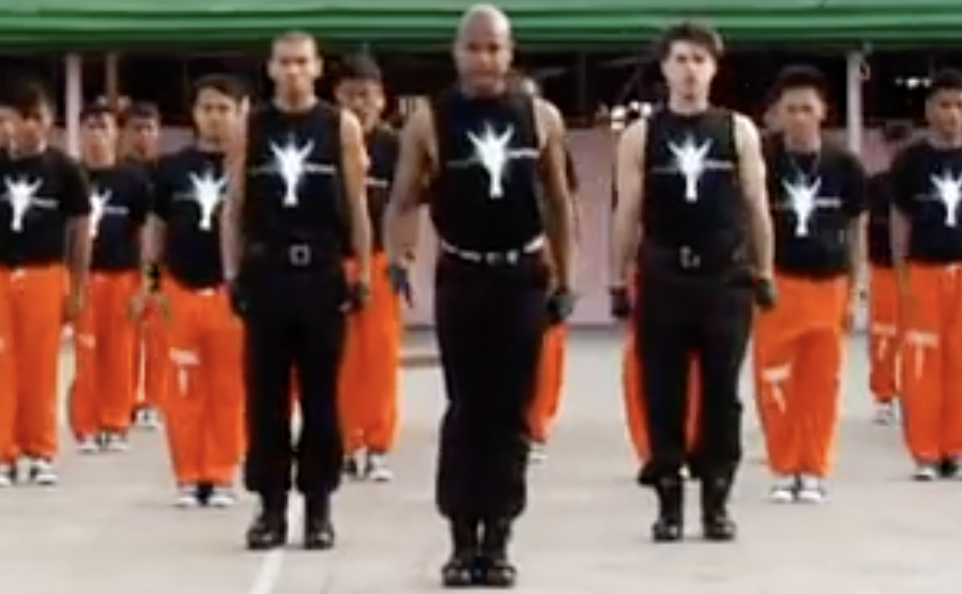 The video you are about to watch below is absolutely stunning! Payne said that working with these talented inmates was one of the most moving experiences of his life.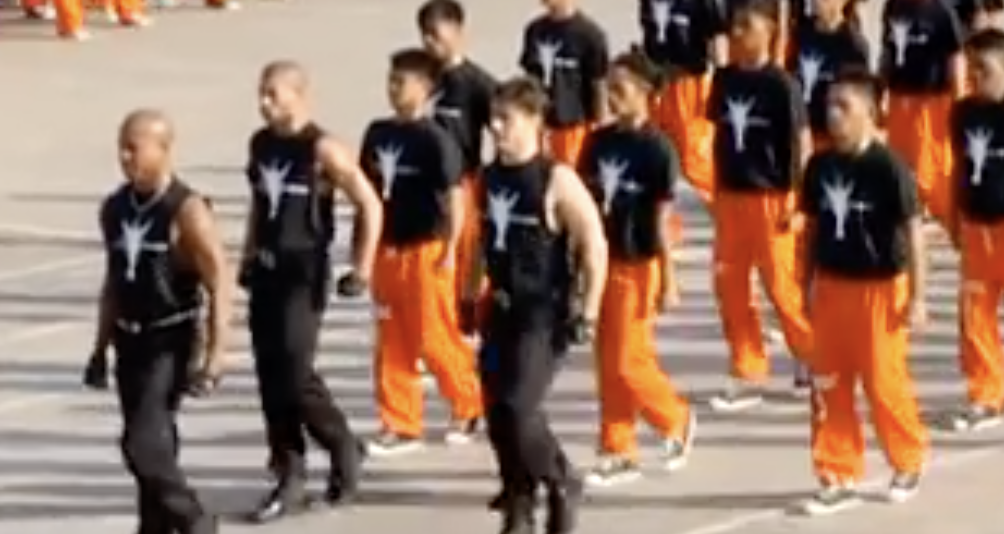 Aside from being blown away by this incredible performance, it really gives food for thought about the importance of fostering self esteem and self-discipline, so that prisoners are less likely to become repeat offenders.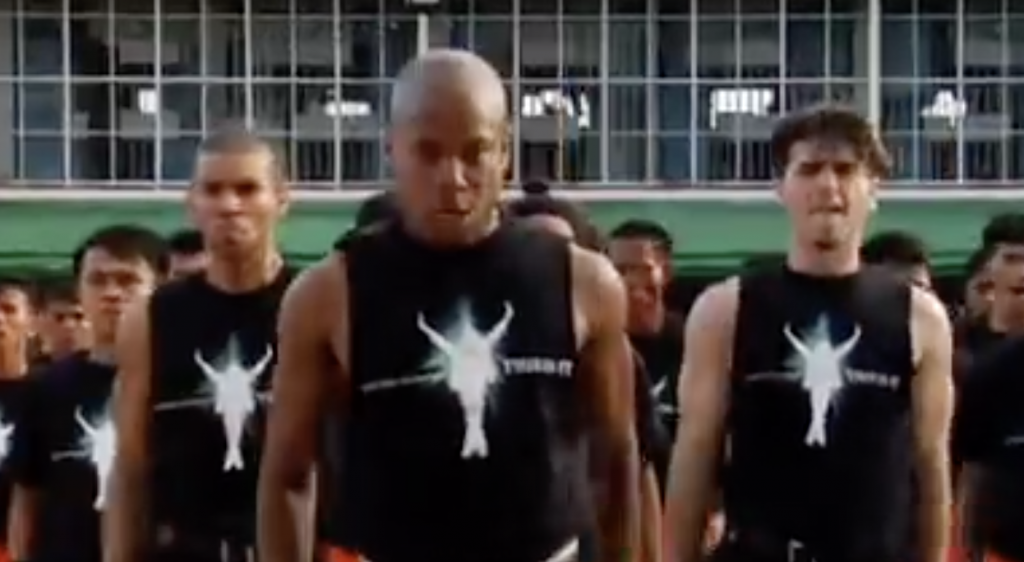 Please SHARE This With Family and Friends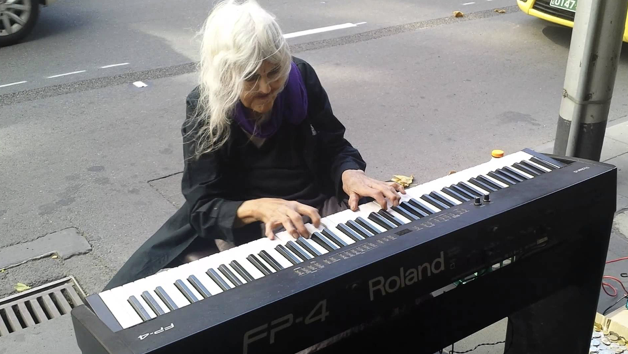 People are standing at a bus stop, in the humdrum of their lives, when something really extraordinary occurs. Someone has left an old piano on the street where they are waiting. An old woman, walking with a walker, lingers. She has scraggly gray long hair; perhaps she is homeless.
Whatever her lot in life, within her lies something so beautiful, it is astounding! She steps away from her walker and sits on the piano bench. She lifts her arthritic fingers to the keyboard and she is transformed. Those fingers lightly touch the keys as she begins to play, and as you watch this you can't help but wonder what is going to happen.
Her light touch begins to build, as the fluidity of her playing astounds those watching. She is no longer old and frail, but a young woman whose talent has laid dormant for many years. Her playing is so remarkable that I found myself holding my breath as I watched and listened.
Who was she? Had she been a professional musician? Perhaps we will never know her story, but it is certain that music brings her alive! It is deeply imbedded in her soul, and given this unexpected opportunity, it poured out of her. Her performance was nothing short of magical! The people listening were blown away, and you will be too.
Please Share This Incredible Moment With Family and Friends

Watching a talented dancer perform is  electrifying, when it is a dance form that is particular to a culture, that we are unaccustomed to witnessing.  It not only entertains, but invites us into a particular ritual that represents an aspect of  that culture, which has existed for centuries.
In the video you are about to watch below, you are about to view a beautiful Tahitian dancer, Melanie Amen, perform the traditional dance for women known as  the "Hura".  Much of the movement of this dance occurs in the hip area in ways that seem incomprehensible;  Melanie is one of the world's outstanding dancers of this art form.
Surprisingly, this 19-year-old pro at this Tahitian dance, is actually from Stockton, California.  She began dancing as a tiny toddler and was competing in this dance form by the age of five!  Traveling to compete against native Tahitians, she beat over a dozen finalists in 2016, at the Ori Tahiti Nui World Dance Championship in Tahiti!  The footage you are about to watch will show you why this young woman is such a star; this competition occurred in California, where once again she took FIRST PLACE!  Watching her is awe-inspiring…it is hard to believe that the human body is capable of such intricate and exotic movement.
Please SHARE this awesome performance with your family and friends